Author
Woodrow Carpenter
Website: http://www.life-plus.tv/book/
---
Articles and Videos by Woodrow Carpenter: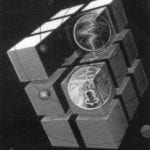 Enameling Art Live by Toshiko Tanaka The World of Modern Enamel Murals 89 pages; soft, glossy covers; 172 full color illustrations, 12 drawings; 9-3/4" x 7-1/4"; Hiroshima Chuo Printing Co., Mr. Jiro Ota, Pub. Div., e-mail: chuo@lime.ocn.ne.jp. Quality is the…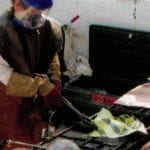 Our second conference was a success! The conference started promptly at 9 a.m., August 18 – a beautiful sunny day. Ben Caldwell's demonstration of his double-torch, large-scale enameling was first up. He setup on the Thompson's loading dock thus providing…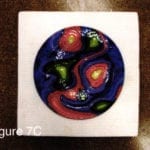 Joe Spencer Bead Workshop On November 17, 2007, Joseph Spencer taught one of the best workshops we have seen. There were nine students, each working at their own workstation, designed and built by Joe. Each student made 68 enameled copper…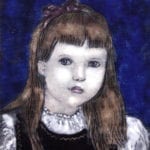 Lisel Salzer, 99, Seattle Artist Who Fled Nazis by Sheila Farr, Seattle Times art critic from The Seattle Times, Tuesday, December 13, 2005 For some artists, acclaim only arrives after their lives have ended. But Lisel Salzer – a native…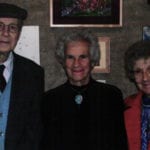 Vivian's retrospective exhibition was a grand tribute to a fine lady who has been extremely busy during the past fifty years. For some thirty years, we have seen her work at exhibitions, galleries where she sold her work, and workshops,…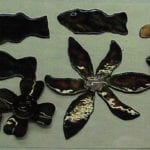 February 21 – 22, 2004 was another high point in our enameling career. Irmgard and I travelled to the John C. Campbell Folk School to take a workshop – Blacksmith Enameling – taught by Mitchell Latsch, assisted by his wife…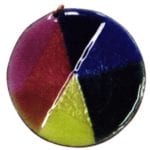 For the last couple years The W.W. Carpenter Enamel Foundation has held "Intro To Enameling" workshops that are designed to walk beginning enamel students through multiple procedures in a short amount of time. Three projects were developed where choice of…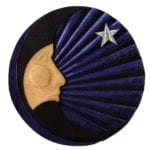 This article showcases the selected works from the enamelist John Smith exhibition at Kaskaskia college. The exhibition took place March 15 through April 4, 2010 at Kaskaskia College, Centralia, IL. About John Smith His background is in large scale metal…
In the late 20s, a small enamel tray, made in China, introduced us to the word cloisonne. The material looked like the granite ware in our kitchen. Obviously the wires were used to keep the colors separated. Then, cloisonne was enamel with wires separating the colors. Simplicity, pure and simple. This is where the majority of the general public leaves the subject, little knowing or caring about its rich history.
The purpose of this article is two fold. First, we receive a number of inquiries as to whether or not certain metals can be enameled. This article will answer most of those questions. Second, we have all read statements such as, 'Gilding metal can be fired no more than two times,' or 'Platinum can not be enameled because it has a terrific expansion.' Such statements were based on observations of a limited range of materials. We will show why the statements are misleading.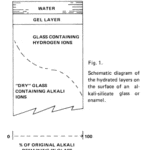 The traditional method of enamel preparation was described by Cunynghame and Chapin. Large chunks of enamel were wrapped in a piece of cloth and broken with a hammer. The cloth was to prevent the particles from flying about, getting into one's eye or being lost. When the enamel had been broken into pieces about the size of a pea, they were washed to remove any lint.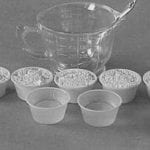 Industrial liquid enamel is a versatile material. It can be used as a base coat, directly on the metal, or as subsequent coats. It can be used to coat one side at a time, or both sides at the same time. It can be applied by pouring, dipping, daubing with a brush, spraying, ear syringe, and more.
Minerals such as silica, soda ash, potassium nitrate, borax, calcium carbonate, etc. are weighed according to each enamel formula, well mixed, and loaded into a preheated fire clay crucible. The batch is heated to a selected temperature for a sufficient length of time to melt the minerals, forming a viscous liquid, and continued until all gases released during the decomposition of the minerals are eliminated. The enamel is removed by ladling or pouring it onto a thick iron plate where it cools to form "cake" or "lump," into water where it is shattered to be called "frit," or through water cooled iron rolls to be called "roll quenched." The cake and roll quenched are also known as air cooled. The minerals mentioned above will produce colorless transparent enamels. Changing the proportions of these minerals will provide a wide range of firing temperatures and thermal expansions, as well as small changes in gloss, surface tension, and other properties less well known.
In the beginning, there was glass. Glass was created or formed along with our planet Earth. Glass was here — waiting to be discovered by humankind — as early as 75,000 BC, to use as spear points, daggers and crude axes. We are referring, of course, to natural glass rather than human made glass.