Business Directory
Jewelry businesses including tools, supplies, services and more.
I am a blind jewelry artist in the San Antonio / Austin area looking for individuals to execute design work: fabrication for me on studio…
Read more...
---
CASTALDO® manufactures a wide range of jewelry molding products as well as injection wax, mold frames and related accessories for use with metal and wax…
Read more...
---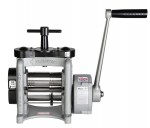 Durston Rolling Mills Read more...
---
Awesome Sparklers is into fine diamond jewellery business And motto is to makes beautiful women wear my jewellery because they deserve awesome , want to…
Read more...
---
Factory for your jewelry brand; We offer complete solutions for businesses looking for a faster and more cost effective way to go about making their fine jewelry…
Read more...
---
As one of the World's leading solder sphere and precision ball manufacturers, it is Scientific Alloys' mission to produce flawless spheres from precious and non-precious…
Read more...
---
Jewellery Making Classes in London Flux Jewellery School is a specialist jewellery studio in London. We provide jewellery making classes and jewellery making courses for anyone wishing…
Read more...
---
Paige Tools is a USA company focused on designing innovative and affordable tools for Jewelry Makers and Craft Artisans. With over 45 years experience in jewelry…
Read more...
---
Information and educational services for everyone interested in gemstones. For gemologists, hobbyists, jewelers, lapidaries and everyone in between.
Read more...
---
PIRO is an ERP solution specifically developed for the jewelry industry, allowing jewelry businesses a seamless management by combining functionality, ease of use, and flexibility….
Read more...
---
HANDPIECE REPAIRS. Repairs for handpieces used on flexible shaft machines. Free estimates . Handpiece Sales Service, and Repairs. Send Repairs to Charles Stuart. 1420 Kings…
Read more...
---
Specialist in Diamond & Machine Cut Rounds in Precocious and Semi-Precious stone in fine Quality and Single stones in Ruby & Sapphire
Read more...
---
Studio JSD is a full service jewelry design gallery and studio offering classes and workshops in jewelry fabrication. Schedules include multi-week class sessions and one…
Read more...
---
Casting Equipment, Tools and Know-how for Designers and Small Workshops Focused on the requirements of bench jewelers and designers Ti-Research offers small but highly reliable…
Read more...
---
Santa Fe Jewelers Supply Read more...
---
Rincon Trading Co. LLC (formerly Rincon Mineral Company)was founded in 1983.  Rincon has grown into a leading provider of beads, cabochons,jewelry  and gemstone carvings for…
Read more...
---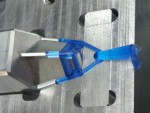 Metal Molds Limited/Concept Ample
Metal Molds Limited is a direct manufacturer of complex metal molds for the jewelry and medical trades. We also produce associated plastic injection machines for the…
Read more...
---
Pricing and selling jewelry made easy! Do you love making jewelry but wonder how to keep track of inventory, accurately price to sell jewelry and…
Read more...
---

Gemological Institute of America
Established in 1931, GIA is the world's foremost authority on diamonds, colored stones, and pearls. A public benefit, nonprofit institute, GIA is the leading source…
Read more...
---
At Xact3D, we use the latest technologies to assist professional jewelers with their needs for 3D jewelry design, 3D printing and manufacturing. We provide: 3D…
Read more...
---
Reactive Metals Studio Inc has been supplying unique jewelry making supplies for over 35 years!  We carry a full lines in the following areas: Mokume…
Read more...
---
G&S Metals has been in the precious metals business since 1954 and is family owned.  We enjoy a reputation of integrity and reliability offering quality…
Read more...
---
The Contenti Company is a family-owned business that has been fulfilling the tool and equipment needs of metalsmiths for close to 50 years. Throughout its…
Read more...
---
Welcome to Dikra Gem Online, a colorful reminder of the expansive range of items we carry. The familiar to the unusual; calibrated to freeform. We…
Read more...
---
A lifelong love of the lapidary and jewelry arts led Joseph & Lillian Stachura to start a business in 1955 that has grown into a…
Read more...
---
At Stuller, our collective job is to make it easier for YOU to succeed. Through our focus on innovation and customer experience, you now have…
Read more...
---
We are the Micro Welding Authority. Orion Welders is owned by Sunstone Engineering Research and Development Corporation. We are dedicated to providing superior technical products…
Read more...
---
We are a family owned and operated business specializing in the manufacturing of Superbrite rhodium, Superblack rhodium, Cyanide and cyanide free gold plating solutions.  We…
Read more...
---
CUSTOM GEMSTONES by Daniel and Cynthia Stair At CustomGemstones.com you will find unique, natural gemstones from around the world that we have personally cut to…
Read more...
---
For the Love of Jewelers At Rio, we believe in jewelers. In the digital age, perhaps this is a radical idea. But we remain committed…
Read more...
---
At CustomMade.com, we're building an exciting new platform for turning your ideas into reality. By combining concierge-style customer service with creative and manufacturing expertise at…
Read more...
---