This segment from the 2017 MJSA Journal November issue is dedicated to metals, tools, software and more that aids jewelers and designers in their quest to create their masterpieces.  In this article we talk about Metal Analysis Tool.
See related topics:
********************
Metal Analysis
KEE Gold Prospector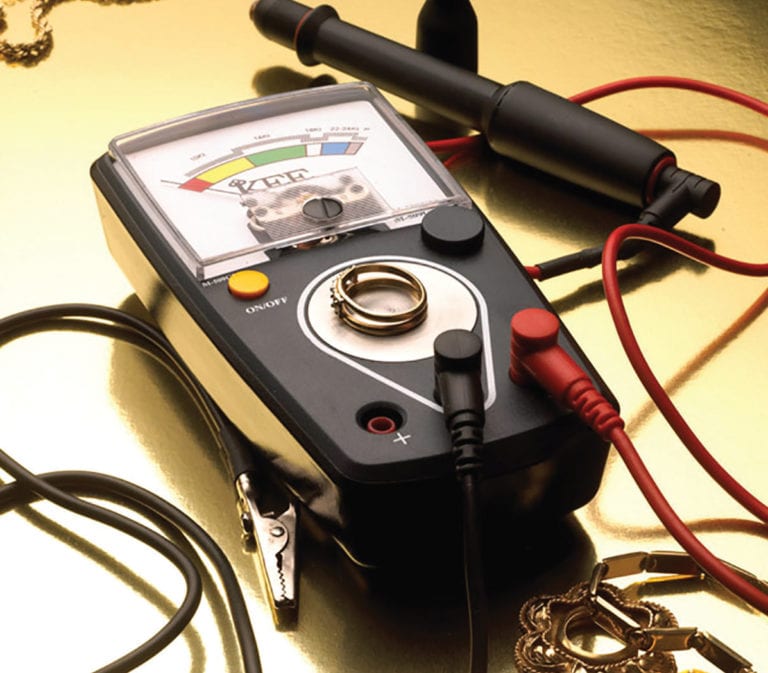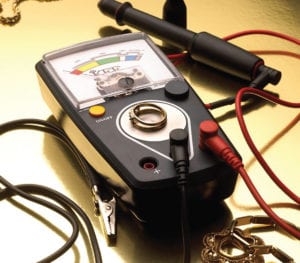 Designed to be user friendly, the Kee Gold Prospector gold tester offers a nondestructive way to identify gold alloys from 10k to 24k in all colors. Operating on one AA battery, the upgraded tester now features an optimized pen probe to enhance the tester's resolution, stability, and battery life. In addition, it features an easy-to-read analog meter movement. Weighing 12 ounces, the tester measures 6.5 inches by 3.25 inches by 1.75 inch. Contact: The Berco ToolGuys, 29 E. Madison St., Ste. 550, Chicago, IL 60602; 1-312-782-1050; fax 782- 4441; e-mail info@bercocompany.com; bercojewelry.com.