This segment from the 2017 MJSA Journal November issue is dedicated to metals, tools, software and more that aids jewelers and designers in their quest to create their masterpieces.  In this article we talk about Finishing Machines.
See related topics:
********************
Finishing Machines
Thrumming Floss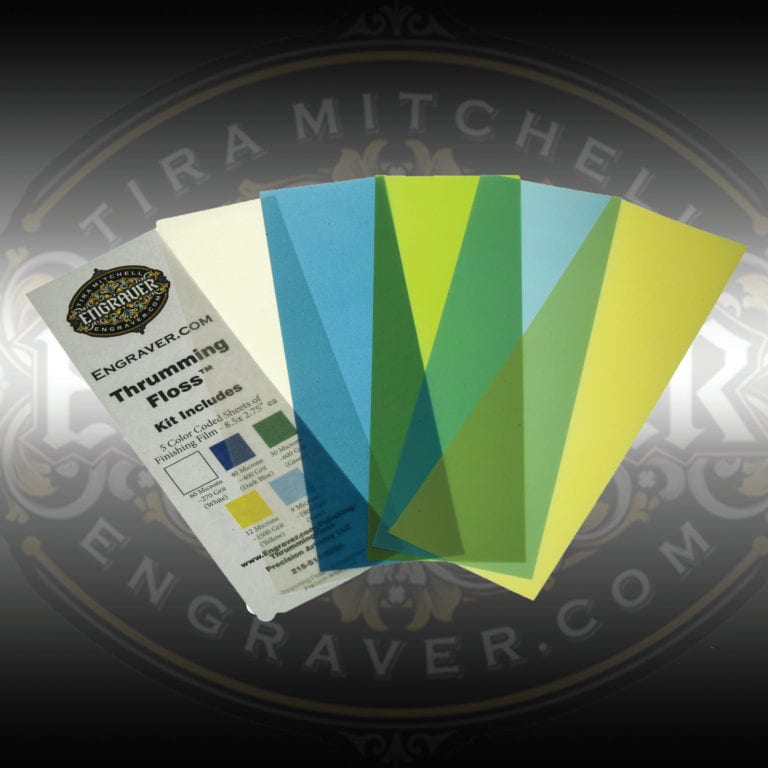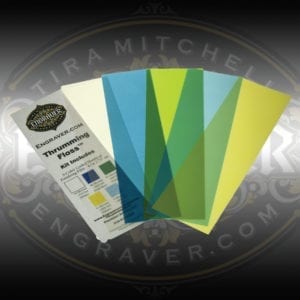 Thrumming floss are sheets of finishing film that can be used to polish and finish tiny places in jewelry, filigree, and any item involving pierced metal. In addition, they can be used to remove growth lines and artifacts from 3-D grown or cast pieces. Color coded for easy identification, the sheets are available in five grits: 270, 400, 600, 1,500, and 1,800. Measuring 8 inches long by 2.75 inches wide, the strips can be cut to a desired size using a rotary paper trimmer. Contact: Engraver.com (PrecisionArtistry LLC), 8 Atkinson Drive, Unit 531, Doylestown, PA 18901; 1-215-512- 6258; e-mail tira@engraver.com; engraver.com.
---
Mini Magnetic Finisher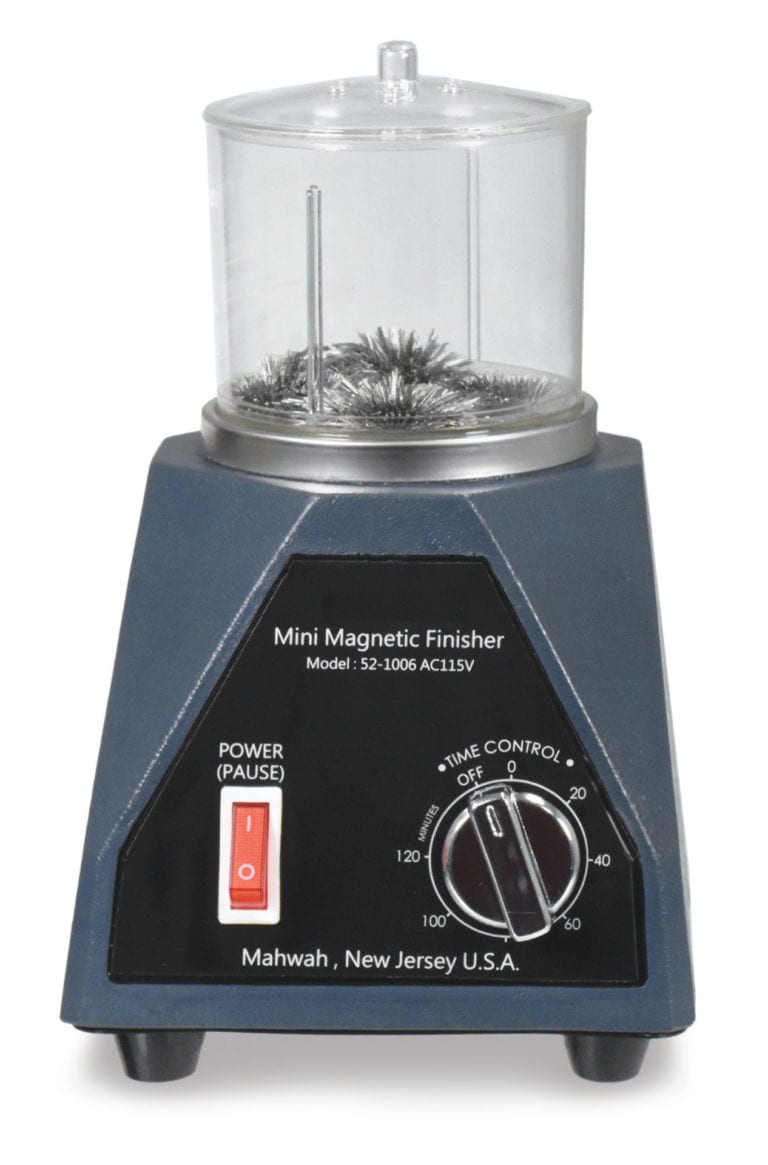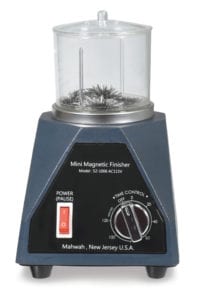 With a motor designed to operate at 1,800 rpm, the Mini Magnetic Finisher can be used to burnish and clean one to five rings in less than 30 minutes. Equipped with a hard, acrylic 80 mm bowl, the finisher has magnets embedded under the bowl that change polarity, causing a centrifugal action that allows the burnishing pins to get into recessed areas, slots, and channels. Featuring a compact footprint of 5.5 inches wide by 5.5 inches deep by 9 inches high, the finisher has a direct-drive, fan-cooled motor for quiet operation, an on/off switch, and a 0 to 120 minute timer for easy operation. In addition, it comes with 50 grams of 0.5 mm stainless steel burnishing pins. Contact: Paul H. Gesswein & Co. Inc., 201 Hancock Ave., Bridgeport, CT 06605; 1-203- 366-5400; fax 366-3953; e-mail info@gesswein.com; gesswein.com.
Paul H. Gesswein & Co. Inc.
, 201 Hancock Ave., Bridgeport, CT 06605; 1-203- 366-5400; fax 366-3953; e-mail
info@gesswein.com
;
gesswein.com.
---
Durston Airmax 2200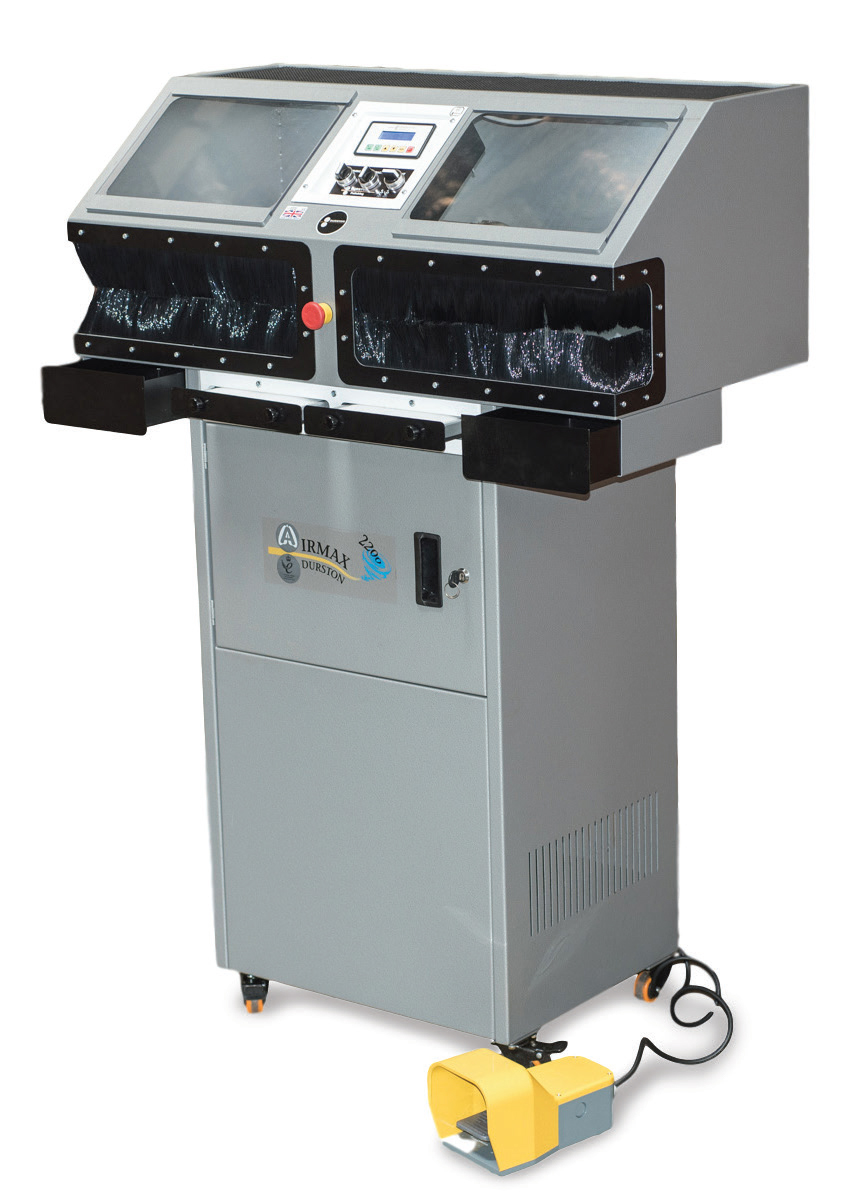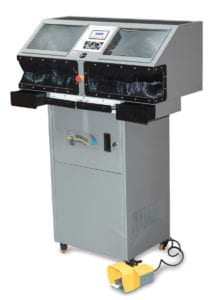 Offering a three-step filtration system, the Durston Airmax 2200 is a fully enclosed, extraction polishing machine. Operating at 80 decibels, the polishing machine features a ¾ hp, variable speed Baldor motor that can be adjusted to suit the material being polished, saving time as well as money on consumables. Featuring a 1,700 cfm-rated particulate suction motor, the system has wheels that allow the unit to be easily transported, and two drawers on either side of the stand that provide storage. The machine offers forward and reverse control, and a foot control comes standard. Easily removable, tempered, and scratch-proof glass separate the user from the two lighted chambers. Contact: Otto Frei, 126 2nd St., Oakland, CA 92607; 1-800-772-3456; fax 510-834-6217; e-mail info@ottofrei.com; ottofrei.com.