Author
Jill Jacobson
---
Articles and Videos by Jill Jacobson: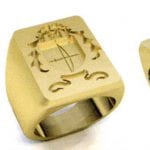 Line art, such as logos, family crests, text or numbers, cartoon characters, and even sketches can be quickly and easily translated into 3D models in Matrix for use in a variety of jewelry designs. Depending on the skill of the…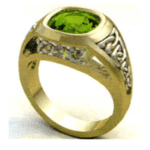 Take one 2.5 ct. cushion-cut peridot, add to it one very picky technical writer from a jewelry design software company, and what do you get? A tutorial describing how to use the powerful new interactive jewelry design technology available in…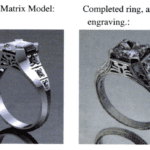 When using CAD/CAM products like Gemvision's Matrix, there are a number of "virtual" techniques to achieve renderings that more closely resemble the finished model. Of these, virtual engraving is a more advanced technique that can either be milled into the…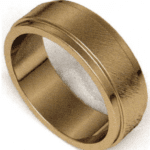 The strength of Computer Aided Design &  Manufacturing is similar to that of any other tool on the bench:it is most effective when itis the right tool for the job.Gemvision's Matrix 4.0 provides users with powerful design, presentation,and production capabilities….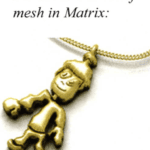 3D mesh models can add dimension and originality to your Matrix designs. Resources for finding and building 3D mesh models are as vast and varied as their uses. For example, Matrix provides a builder to transform your 2-D art into…