Although the political situation has caused a reorientation and reevaluation of the entire society for years, not very much has happened to jewelry compared to other areas. The euro-centric approach – processing gold and diamonds to make traditional jewelry – faces the as yet relatively unperceived range of studio jewelry.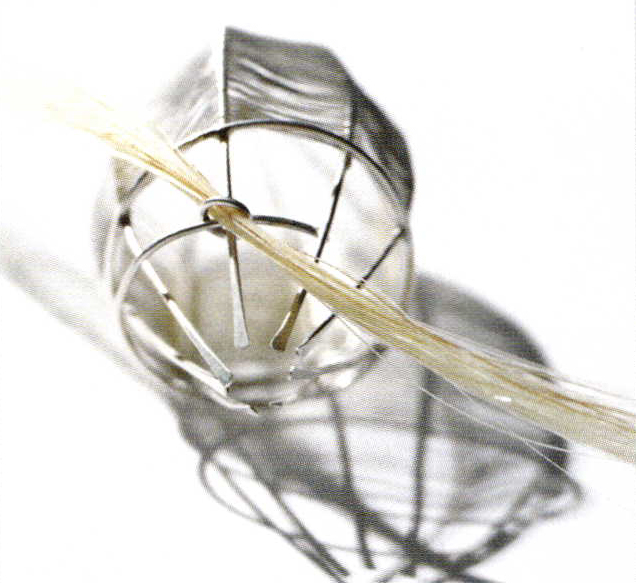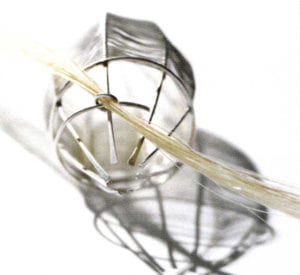 In this sector of the market, artists, some of whom are re-immigrants, attempt to translate the richness of a multicultural society in a contemporary language of forms within their jewelry. In view of the fact that the new circumstances have created a growing middle class with the courage to be individual, these artists hope that they will be able to emerge from their niche status and reach the general public. A new South African self-confidence "Proudly South African" supports this return to the manifold cultural roots and the classical appraisal of the rich canon of forms in the cohabitating cultures. Over the last few years, this has produced a new discussion on the topic of value, as traditional standards can now be reappraised and drawn on without any reservations.
In order to support this development, an unusual workshop was created in cooperation with the Saarland Trade Guild and the Crafts Council South Africa (CCSA) within the framework of a partnership project (financed by the Federal Ministry for Cooperation and Development BMZ) under the tried and tested leadership of Martina Dempf from Berlin – herself jewelry designer and ethnologist: over two weeks of concentrated appraisal, the traditional skill of weaving telephone wires was combined with jewelry design. Weaving telephone wires is one of the fantastic, special skills with which original, funny and appealing objects were created by crafts experts in South Africa using apparent rubbish. Several aspects are part of the concept: telephone wire is an inexpensive and contemporary basic material, is produced industrially, is available in a lot of attractive colors and offers manifold design possibilities. Therefore, it is not an exorbitantly expensive basic investment for most freelance jewelry makers to use this material. Accordingly, goldsmiths, jewelry artists and telephone wire weavers met at Cape College in Cape Town in order to network experience, to learn from each other and to encourage new development. The basic techniques, which are derived from basket weaving, were easy to learn and the styles and approaches to transfer this elementary technique to jewelry quickly branched out. The colored telephone wire was combined with silver in order to preserve a certain material value of the objects and to create new aesthetic attraction.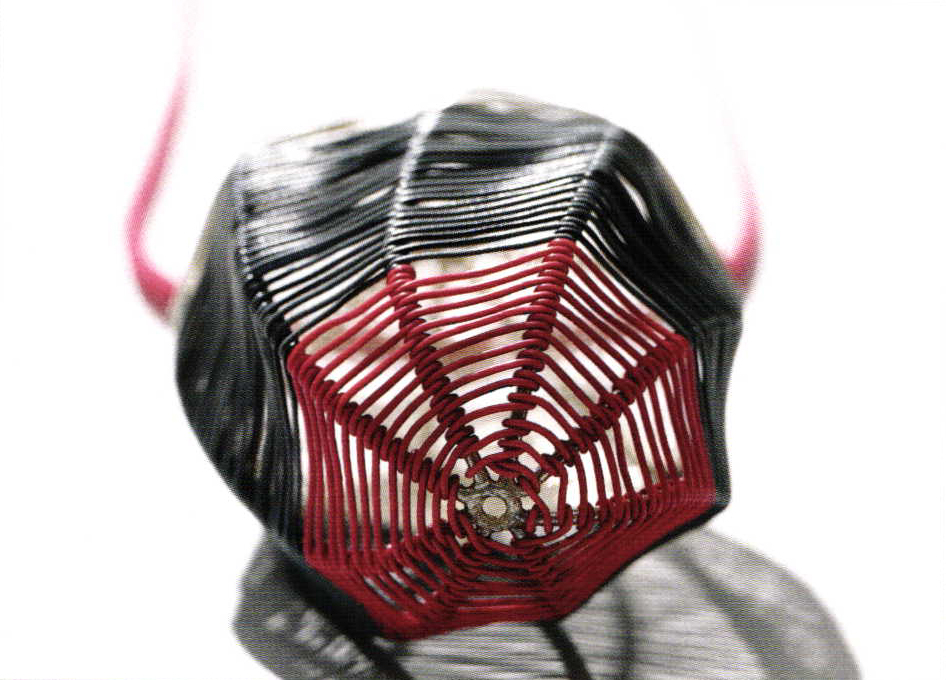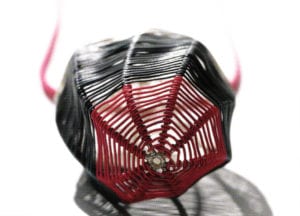 The approach of combining weaving professionals with jewelry professionals bore fruit in different ways: firstly, the goldsmiths learned how to weave and also developed new variations. Secondly, the telephone wire weavers realized that they would also benefit from basic goldsmith techniques. They asked for additional training in order to be able to offer other, more valuable work in the future.
The successful final presentation of the results received an enthusiastic echo, not only from experts and the media, but also from the interested public and companies wishing to commission gifts and accessories. The Saarland Trade Corporation Stand at the IHM Trade Fair in Munich in March 2004 will feature a selection of the work by the Crafts Council South Africa.