This is the second in a two-part series on green bench tips shared by jewelers who are taking another approach for their shops, eco friendly shops.
A Clean Break with Chemicals
Jennifer Dawes, Dawes Design, Santa Rosa, California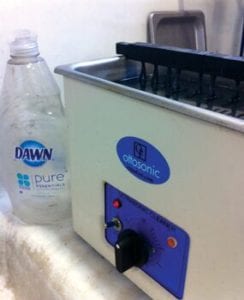 Tired of dumping chemicals into your ultrasonic? Make a clean break with Dawn dish soap, which works well for cleaning polishing compound and grease from stone settings. It's also less expensive than standard chemical solutions.
Making it Last
Mark McNown, MWM Goldsmithing, Portland, Oregon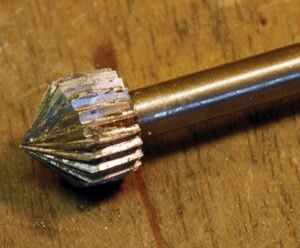 Instead of throwing away dull setting burs, send them out to be re-sharpened. Check with your tool supplier for suggestions on service providers. Although the bur won't look like new when it returns to your shop, it will cut an even seat. As a bonus, the re-sharpening process makes burs slightly smaller, so you'll end up with sizes in between standard sizes, giving you the right bur for every job.
Ganoksin is sponsored by
Past Perfect
Marc Choyt, Reflective Images, Santa Fe, New Mexico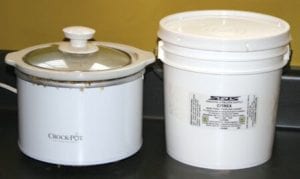 Switching out your standard pickle for natural citric acid pickle is a nod to tradition, as natural acids have been in use for generations. And it's an easy way to be green. The citric acid takes slightly longer to work than the chemical varieties, but it gives equally good results.
Related Topic:
Green Bench Tips – Part 1