Often custom made jewelry can be assembled from stock findings, creating jewelry with a hand-fabricated look in a fraction of the time.
This colored stone ring with side diamonds is a prime example. Although this mounting can be purchased as a complete mounting, seldom does customer's existing stones match the mounting. Rather than hand fabricating a mounting to fit the customer's stones, an assembled mounting can look just as good, provided you use the right findings.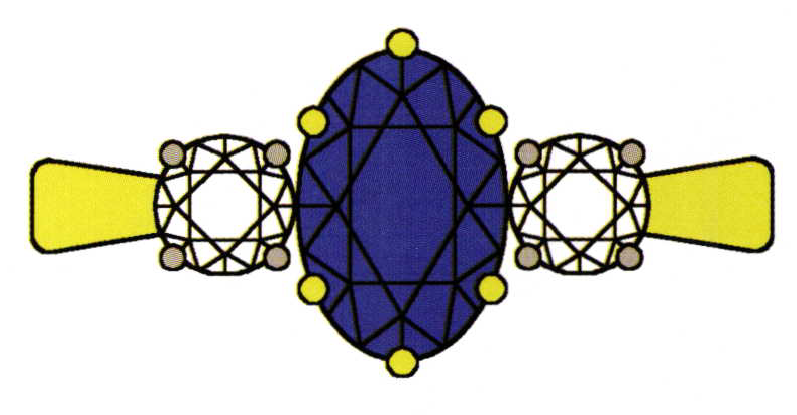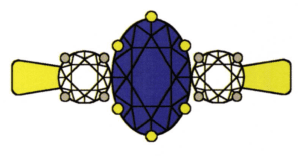 For this mounting, we will use a heavy oval crown, an airline shank, and two side 'tall' crowns. These side crowns have a single under bezel, and four wire prongs that extend well below the under bezel.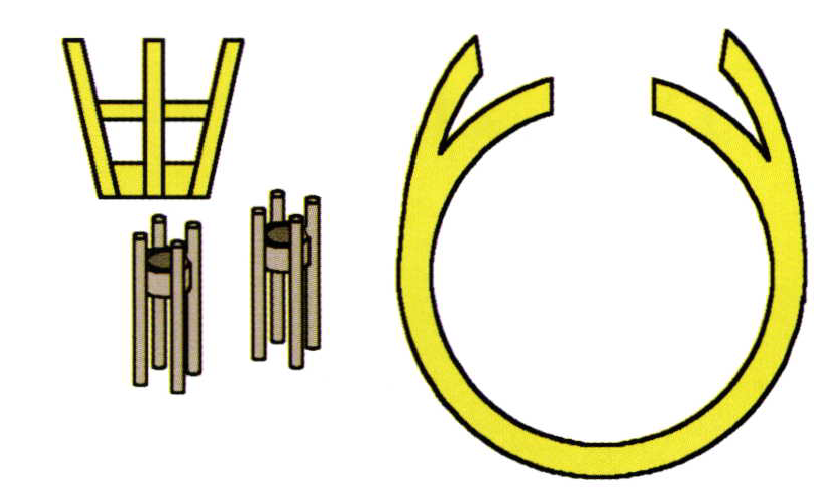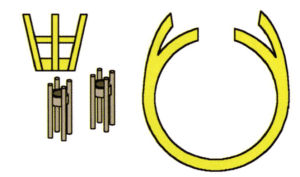 First, adjust the center crown to fit the center stone as necessary. Then, solder it to the shank using yellow gold medium solder. Make certain the distance between the side of the crown and the top edge of the shank is equal to the width of the side crowns. You may need to add a piece of sizing stock between the shank and crown with some shank styles. Solder the sizing stock to the shank with yellow gold hard solder, clean up the shank and polish. Then, attach the crown.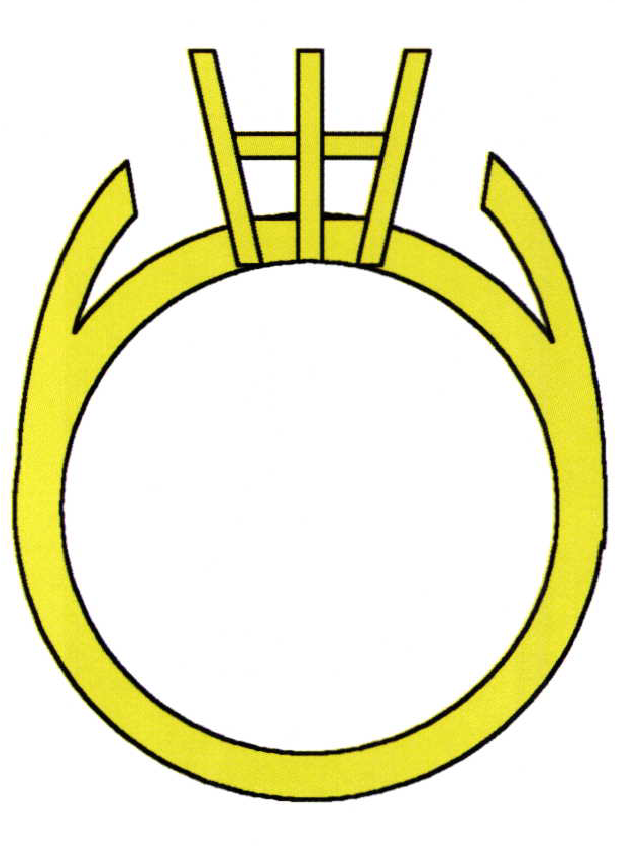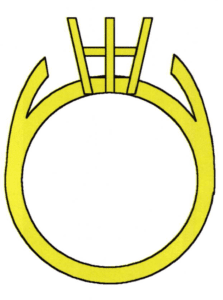 Next, use a krause or cylinder bur to cut notches in the shank where the side crown prongs will meet. Then, solder the side crowns into place using yellow gold easy solder.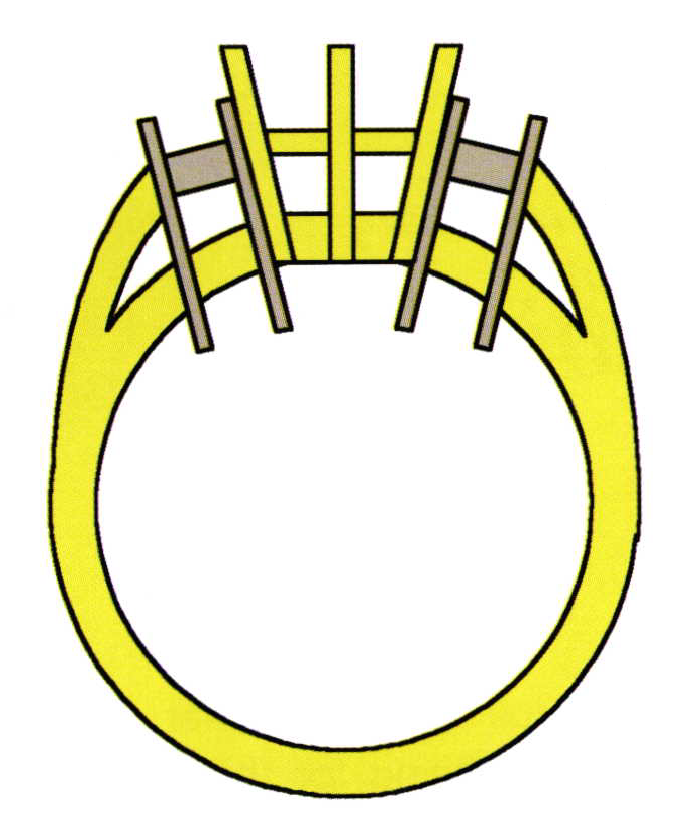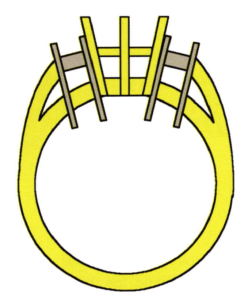 Finally, trim the prongs from the finger hole, size the ring, and polish. Your mounting is now ready for the stones to be set, and many experienced jewelers will be certain you spent all day hand fabricating it.