The history of jewelry in Japan is full of upheavals: it dates back more than 9,000 years and yet is still very young. This is because, for a period of more than a thousand years, jewelry was not an issue in Japan. It was only when Japan began to open up to the West in the 20th century that interest in jewels began to grow.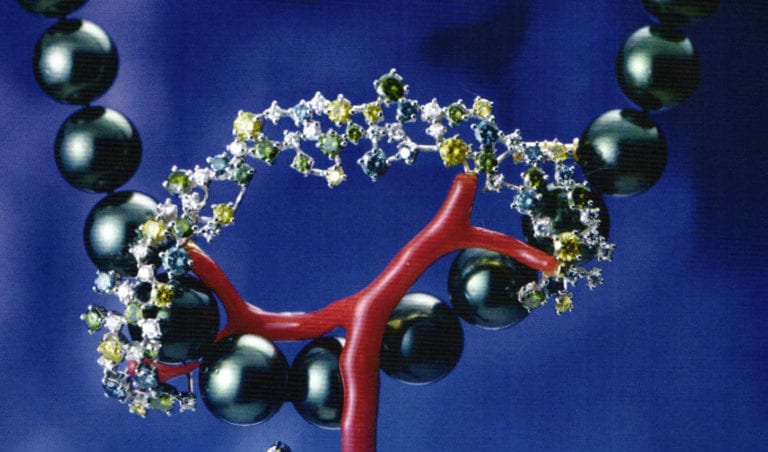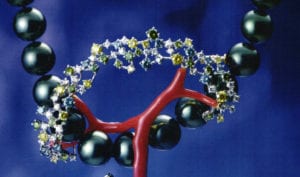 Tomoshi Kiyota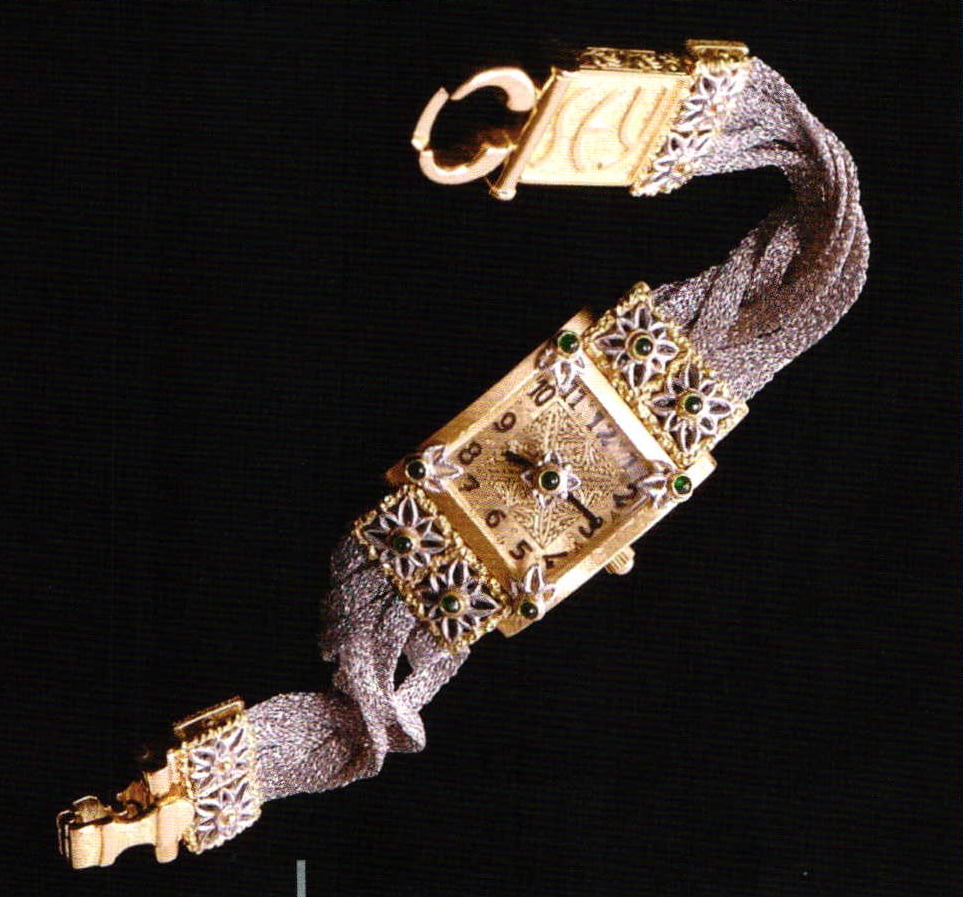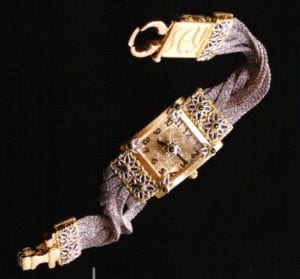 Junko Nagai
Excavations reveal that the period from the 3rd to 7th century was the golden age of jewelry accessories made from gold and pearls. From 710, the Nara period, the Japanese kimono clothing style developed as we know it today. Decorative features were completely absent from these austere outfits. One of the reasons for this can be found in religion. At this time, Buddhism was prevalent. Forgoing flowers, perfume, cosmetics, jewelry and other adornments was one of the most important commandants of Buddhist philosophy, which is based on modesty. During the Edo period from the 17th to 19th century, richly decorated hair pins began to emerge, so-called Kanzashi and buckles for the kimono sash, known as Obidome. This development can probably be put down to the influence of the first missionaries as well as Dutch and Portuguese dealers. In 1633, Shogun lemitsu forbade travel outside of Japan and by 1639 had almost completely isolated the country from the rest of the world again.
The recent history of Japanese jewelry design began in 1868 when the Emperor Meiji opened the land up to other countries. Western clothing styles and jewelry quickly established themselves here. In the 1920s, the Japanese upper classes adopted the western custom of wedding rings into their Shinto ceremony. After the 2nd world war, the Christian ritual gained the upper hand and wedding rings are now a part of every wedding ceremony. As Japans economy grew, demand also increased for anything which would put this acquired affluence on display. This includes jewelry and sophisticated accessories. Today, Japan is the second biggest jewelry market in the world after the USA. This island state is also the world's second biggest consumer of platinum, with 450,000 ounces of the metal used for jewelry production in 2006. Japan is also in second place worldwide when it comes to the sale of diamond jewelry.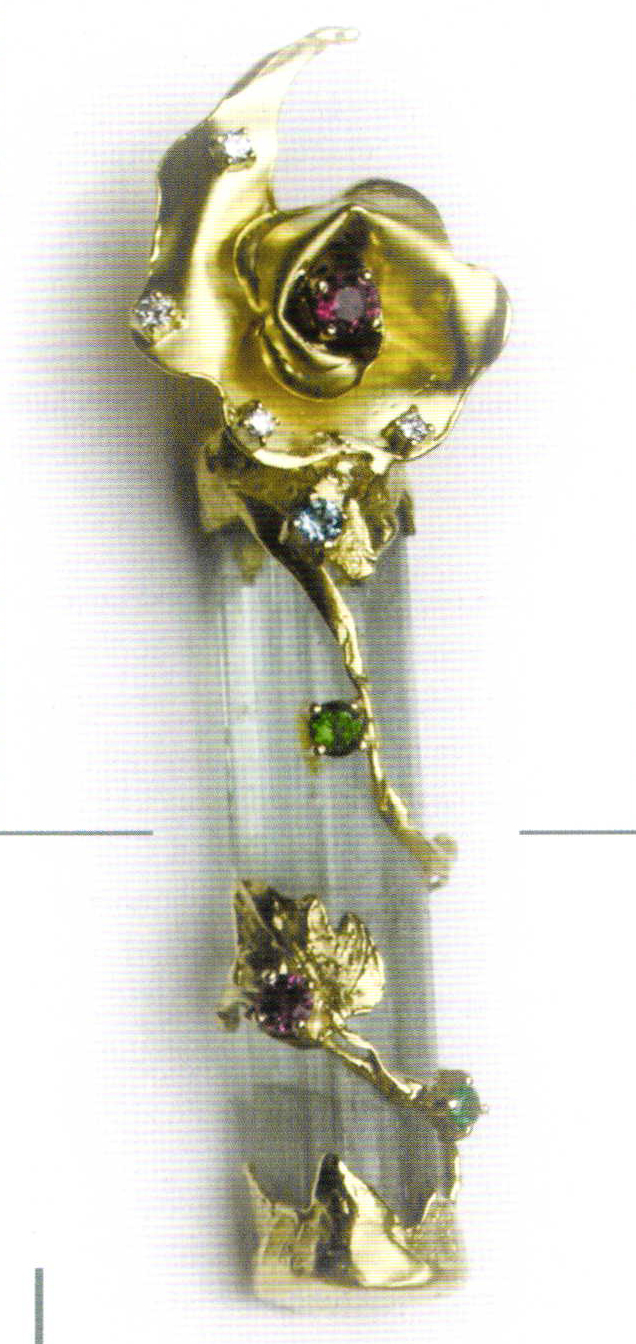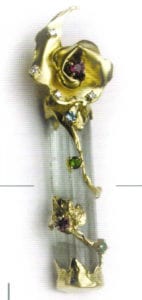 Aiko Eguchi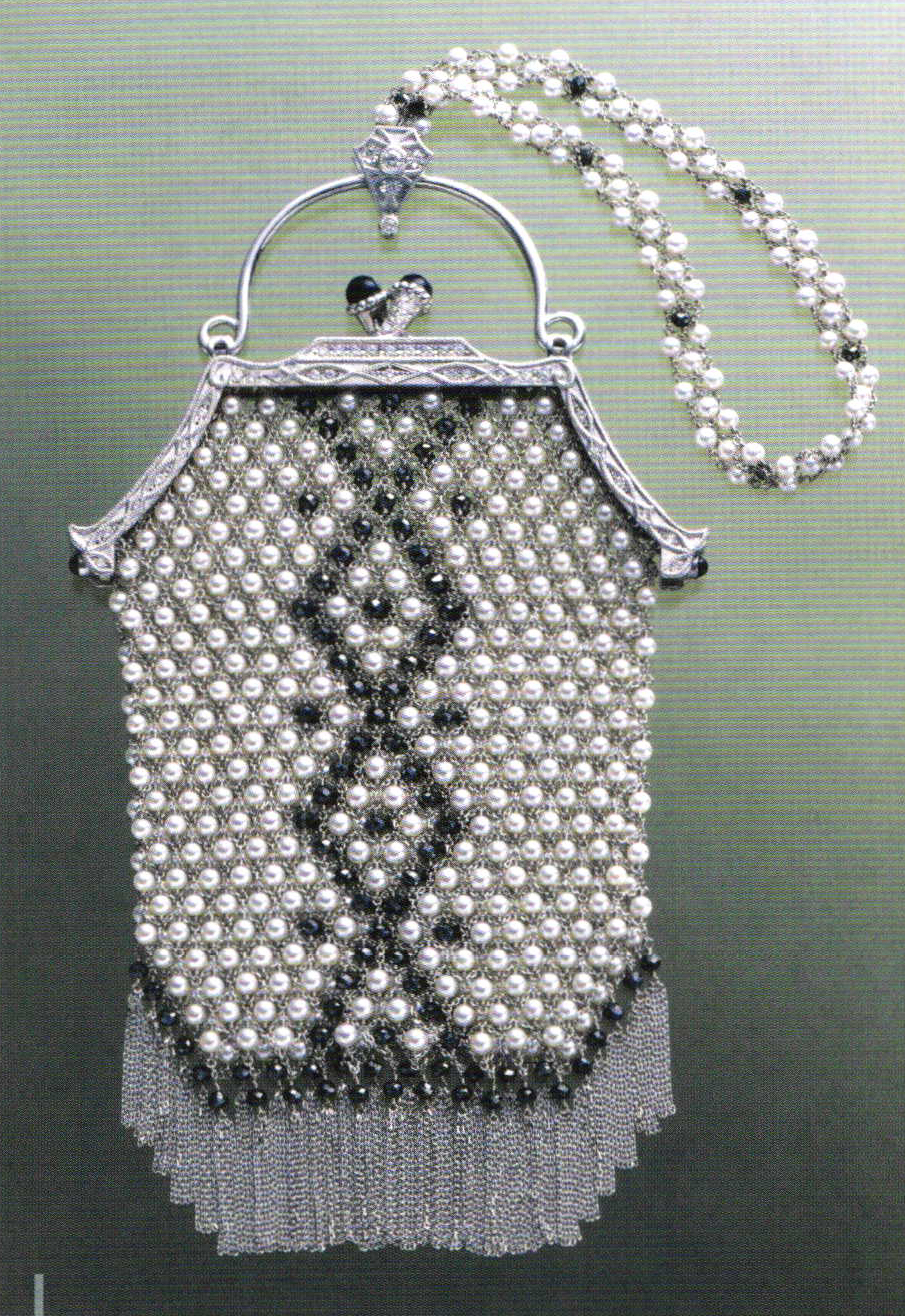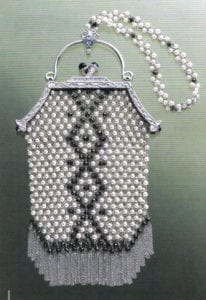 Kazutoshi Kashiwagura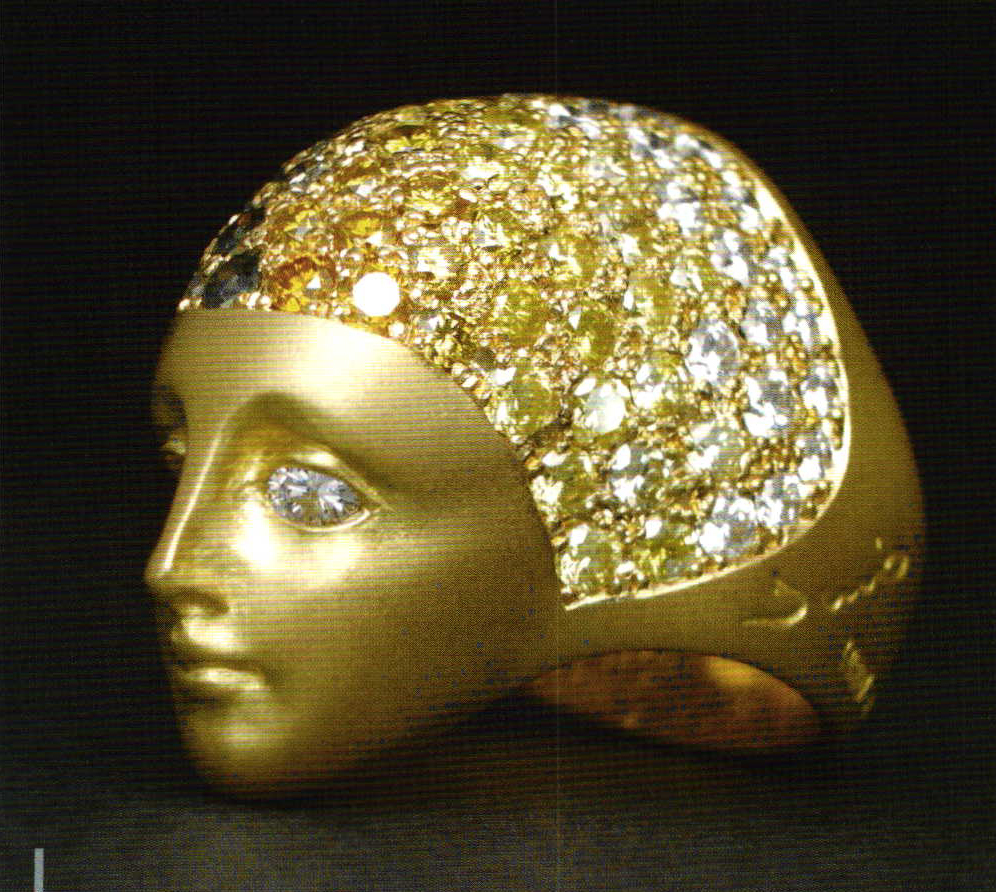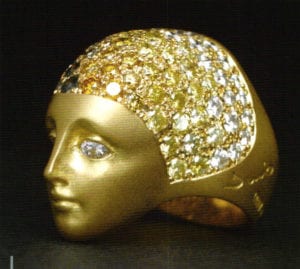 Jurio Fujita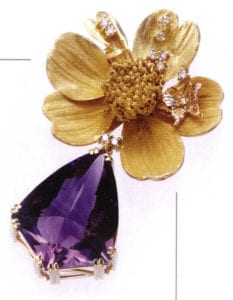 Masashi Yamada
But it's not just western elegance that is in demand in Japan. Over the last 50 years, Japan has also developed its own domestic jewelry industry. The IJT International Jewellery Tokyo, which takes place every January is one of the biggest trade fairs in the industry worldwide. More than 1,650 exhibitors, including 1,000 from Japan, gather here to display their latest wares to the 38,000 visitors (around 3,000 of whom come from overseas). In certain specially designated areas of the trade fair, Designworld and the Designer & Craftsmen Pavilion, domestic jewelry designers also play an important part.
Japan's growing recognition on an international scale in competitions and at trade fairs bears testament to the fact that Japanese jewelry designers are going their own way. The Japan Jewellery Designers Association (JJDA), founded 42 years ago, now represents 518 members. The association is represented by stands at many trade shows such as the Hong Kong Jewellery & Watch Fair, Orogemma in Vincenza and the Hong Kong International Jewellery Show. It also organizes special exhibitions abroad and supports the domestic scene. Whereas Japanese creators once emulated the Western appreciation of art, they are now exploring their own roots and are combining Japanese culture and craftsmanship with international trends. Training too has reached international levels. The Hiko Mizuni College of jewelry in Tokyo is one of the most highly regarded education centers in the sector. The result of this development is a distinctive, unique style which is receiving international acclaim. One such example is the finalist at the HRD 'A night at the opera' competition, Hitomi Sasaki (27). She submitted a tiara under the title of 'Chrysanthemum' which adapts a traditional Japanese technique of decorating clothes with flowers. Puccini's Opera 'Madame Butterfly' inspired the design.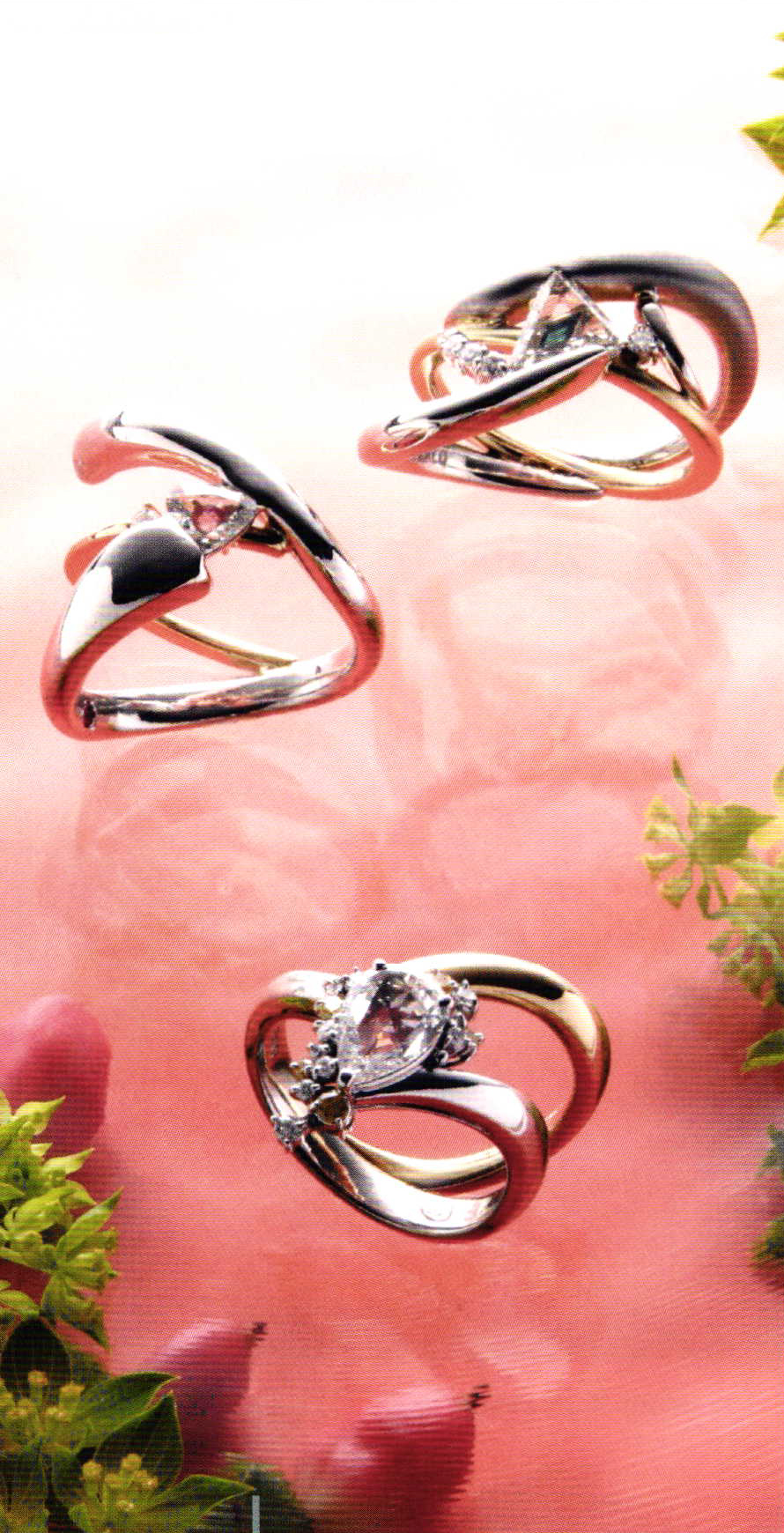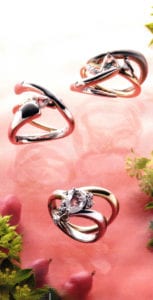 Kazumi Tashiro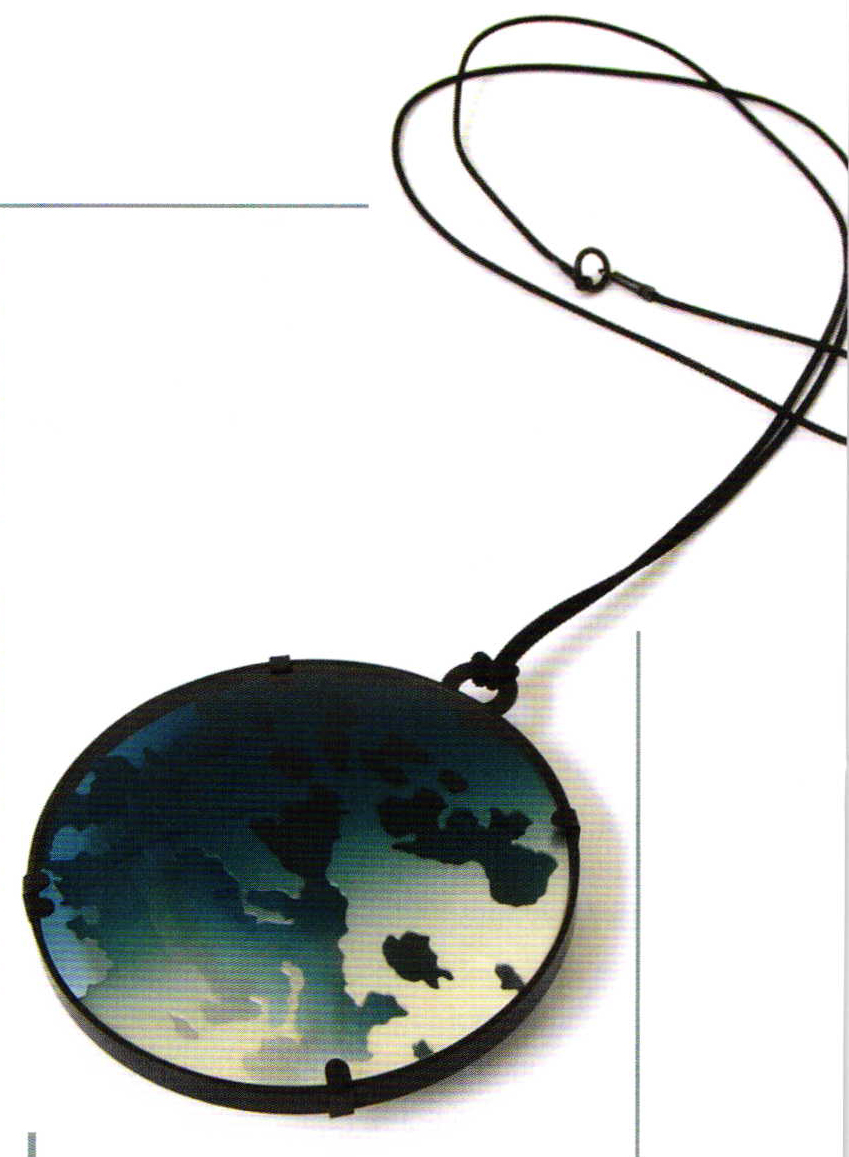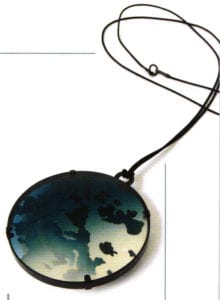 Jiro Kamata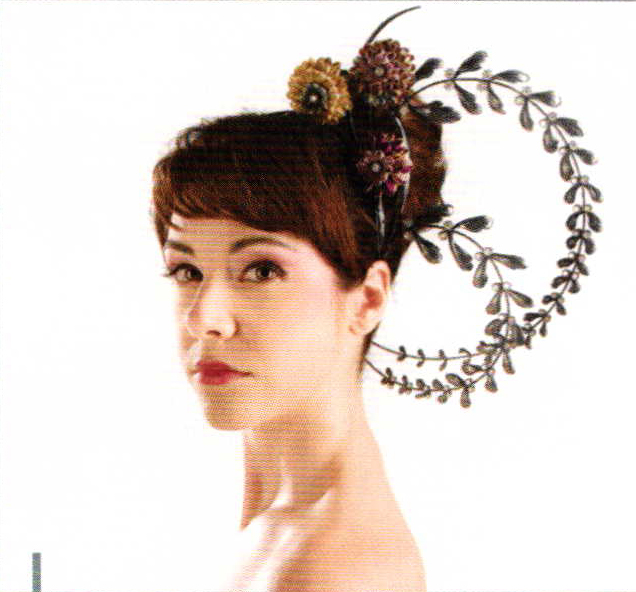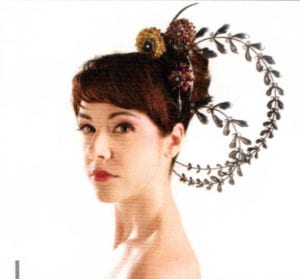 Hitomi Sasaki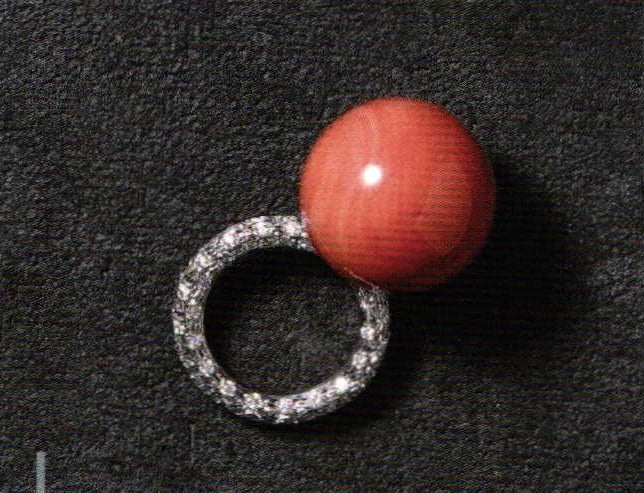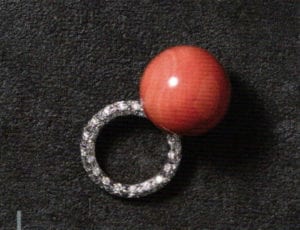 Mitsuhiro Matsuda
Tatsuji Ikeda is one of Japans most highly renowned jewelry designers. This graduate of the highly regarded Hiko Mizuni College of jewelry in Tokyo has received many awards for his design ideas, including the De Beers Diamond Award and Grand Prix of the Japan Jewellery Association (JJA). He too is going back to his roots and recently presented a new collection in 18 karat yellow gold with diamonds under the motto 'The origin of art and culture is in Asia'.
Jiro Kamata is yet another example of the fact that Japanese designers are establishing themselves worldwide. He is currently the second state goldsmith of Hanau. Kamata comes from a jewelry-making family and was born in Hirosaki in Japan. He first completed his training as a goldsmith at the Yamanashi Institute of Gemology and Jewelry Art. He studied for his masters in Pforzheim. He then studied at the college of design in the traditional goldsmithing city of Pforzheim. Two years later, he began his studies at the Academy of Fine Arts in Munich under the guidance of Prof. Otto Kunzli. In 2003, he was awarded a scholarship by the Bavarian State Ministry for the Economy, Research and Art and last year completed his degree. Jiro Kamata sees himself as a goldsmith, yet he leaves behind the classic art of goldsmithing by experimenting with small and often completely insignificant everyday objects. This concentrated focus on commonplace items, paired with his artistic freedom, enabled Jiro Kamata to develop liberally designed jewelry collections which diverge greatly from items of jewelry per se, instead becoming jewelry installations. Jiro Kamata takes part in exhibitions at museums and galleries worldwide. He has received awards in Europe and Japan. His works are contained in important collections in nigmegen, Tokyo, Basel and Philadelphia.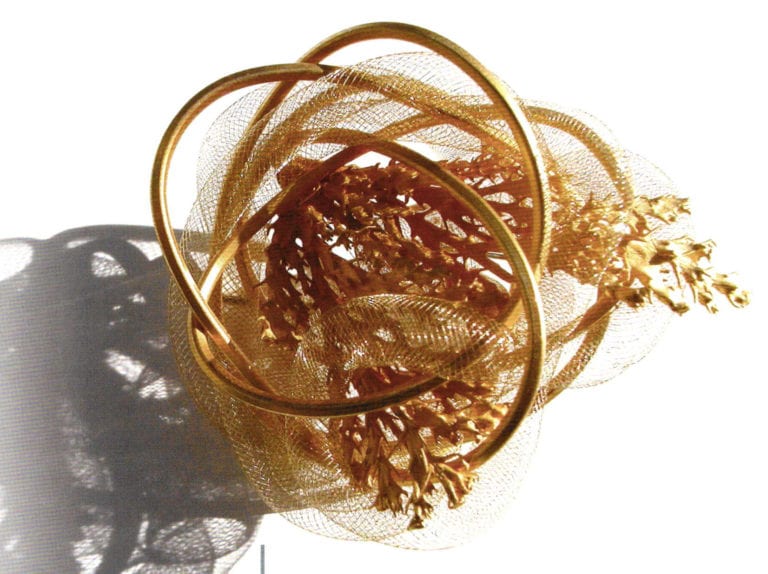 Mari Ishikawa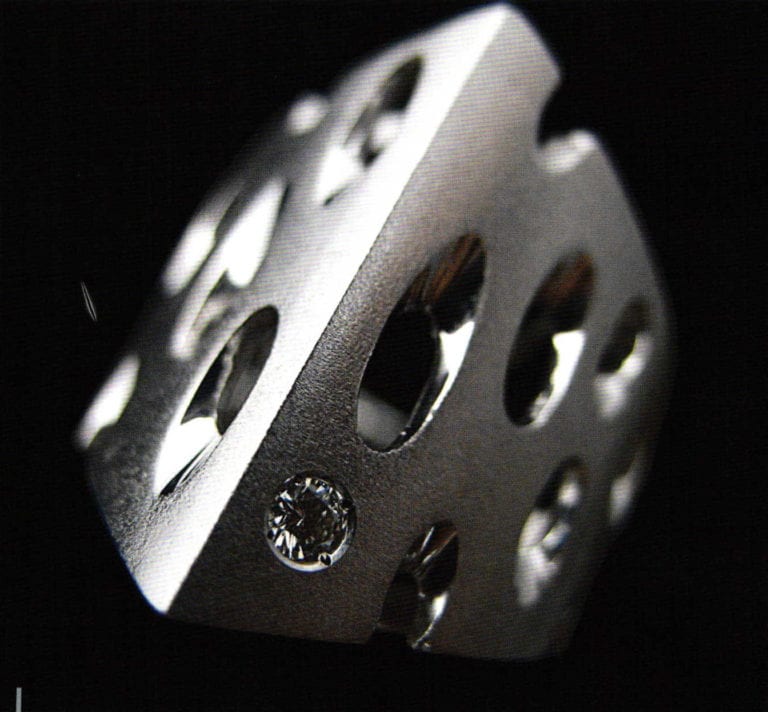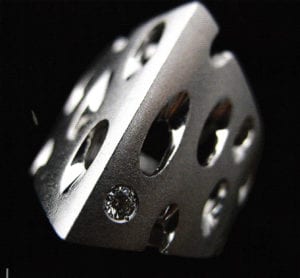 Tatsuji Ikeda
Mari Ishikawa also belongs to Japan's young jewelry designing elite. She recently exhibited her works in the Alternatives Gallery in Rome under the title 'In the shade of the tree'. After completing a masters degree in art at Nara university, she studied jewelry design at the Hiko Mizuno College of Jewelry. In 1994, she went to Munich and studied at the art academy  there under the direction of Otto Kunzli. After graduating in 2001, she established herself as an internationally distinguished artist. She has won numerous awards including the 8th Itami City Contemporary Craft Award and the Herbert Hoffmann prize. Her works are part of the permanent exhibition at the Pforzheim jewelry museum, the Hiko Mizuno Collection in Tokyo, the Grassi Museum in Leipzig and the Pinakothek der Moderne in Munich. She derives her inspiration from Japanese tradition. In her latest collection, she interprets the verses of Sei Shonagon, a classic of Japanese literature dating from the year 1000. The text refers to the transcience of time and the phenomenon of transformation of a bud into a flower is poetically captured in words. Ishikawa transfers these lexical images into filigree pieces of jewelry, just like photographs.
Perhaps it's the 1000 year sleep which has inspired Japanese designers to devise their unusual pieces, free from the confines of tradition. The scene is completely open to anything new, just like a clean slate. The unique Japanese culture, which developed for centuries shut off from the outside world, is also of course a source of inspiration. Both of these factors together create this unique world of design which often reveals its Far-Eastern roots at first glance.