Haute Horlogerie is familiar with a magic word: it is called manufactory and stands for the highest art of watch making. More and more brands face up to this coming of age and present themselves as young manufactories despite their long and rich tradition.

Skill, technology and artistic craftsmanship merge in the production of the components at Chopard Manufacture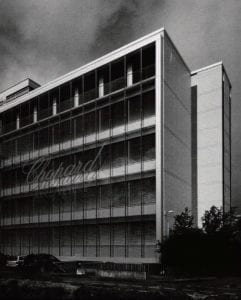 Five new calibers have been produced and constructed in the Chopard Manufacture in Fleurir inside of ten years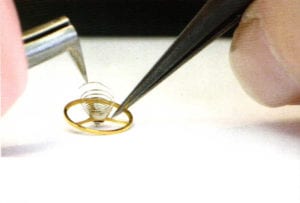 With a steady hand: a watch maker at Chopard Manufacture installs the balance spring
"Hand-crafted" – this would be a brief and to the point translation of the word manufactory. In the world of watch making, this word has almost magical connotations: it stands for watch brands that construct and fabricate their own movement. In earlier days, this skill was taken for granted, but the victorious emergence of quartz watches and the subsidence of mechanical watches in the seventies put paid to companies, knowledge and skills.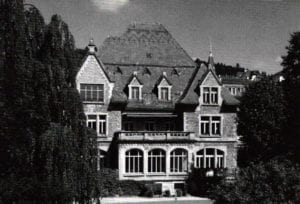 Representative headquarters of the manufactory JeanRichard in La-Chaux-de-Fonds in Swiss Jura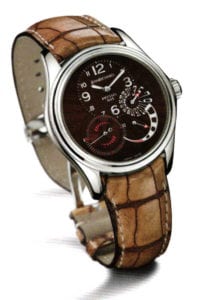 "Bressel Alternative" by JeanRichard with automatic manufactory caliber "JR 1000"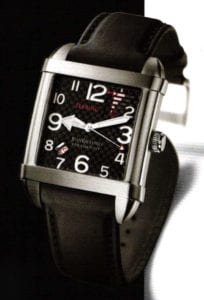 Sporty eye catcher with manufactory movement: "Paramount Sebring" by JeanRichard with automatic caliber "JR 1000"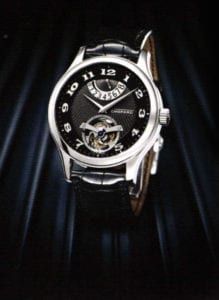 Pinnacle of watch making skill: "L.U.C Tour-billon" by Chopard
It was not until the eighties that the true values of traditional watch making emerged once more. But by then it was almost too late in the land of watch making, in Switzerland: many watch companies had already disappeared – along with their know how and experts. What remained was a corporation that had become a melting pot for many of the old Swiss firms – the Swatch Group, which now includes brands such as Breguet, Blancpain, Omega and Swatch. ETA was also there, the most important manufacturer of unprocessed calibers for wristwatches, which supplies numerous Swiss and international watch brands. The ETA range includes inexpensive quartz movement and even top class, mechanical chronograph movement. This range is limited, however: the Swatch Group intends to impose a steady cut on the number of mechanical calibers it supplies to companies outside of the corporation in the coming years. This has made competing brands increasingly ambitious. At the same time, consumers more and more consider true, mechanical manufactory calibers as being valuable.
Ganoksin is sponsored by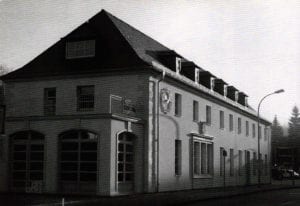 The former railway station in Glashutte in Saxony (Germany) is the company headquarters of Nomos

Two sides of the new Nomos automatic movement: a look at the rotor on the left and the view beneath the dial on the right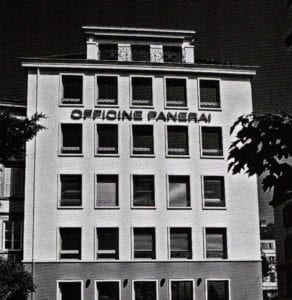 Young manufactory with a rich history: Officine Panerai in Swiss Neuchatel

Modern technology for the workbench: control of finished components at Panerai
This is why many luxury brands are working on their promotion to the premier division of manufactories, in order to compete in the same league as houses such as Patek Philippe, Audemars Piguet, Jaeger-LeCoultre. IWC or A. Lange & Sohne. Just one caliber is needed in order to achieve this ascent. Accordingly, traditional brands such as Panerai or Jean- Richard are joining the ranks of "young" manufactories.
Daniel Jean-Richard-dit-Bressel is the founding figure of the brand Jean- Richard; he introduced the watch making industry to the Neuenburger Jura in the second half of the 17th century. He was a talented watch maker, whose descendants manufactured watches for an elitist clientele until the middle of the 20th century. At the end of the eighties, Luigi Macaluso purchased the rights to the brand. Embedded in the umbrella organization of his Sowind Group, he manages JeanRichard as a manufacturer of luxurious, discerning watches with stylish design and fine details. The independence of the brand and its competence in the field of technical innovation is now emphasized with his own manufactory caliber "JR 1000" with automatic winding, small second hand and date display. "JR 1000" is now fitted in many Jean- Richard watches and is set to be upgraded with various modules, for example a moon phase display.
Ganoksin is sponsored by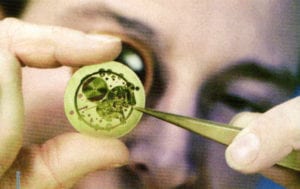 Control is everything: a Normos watch maker checks the movement plate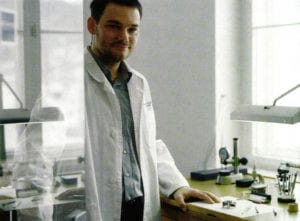 Mirko Heyne is the designer of the first automatic movements by Nomos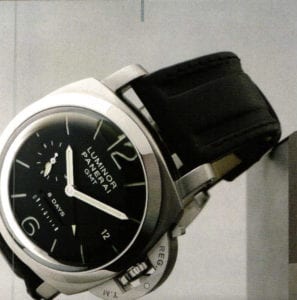 Stately housing for the Panerai manufactory caliber with hand winding: "Luminor 1950 8 Days GMT"; its design emphasizes the brand's military origins
The Italian brand Officine Panerai has also developed from being a traditional manufacturer in existence since 1860, to become a young manufactory. Panerai stands for stately, outlandishly sized watches with a military past, and has proven its worth as durable, technically mature watches. Panerai has been owned by the Richemont Group since 1997 and has achieved cult status among fashion-conscious consumers. The brand intends to demonstrate its high standards with its first manufactory movement, the caliber "P2002", presented in 2005, with hand winding, eight days of power reserve, display of a second time zone and the date: robustness, high technical quality and unique, characteristic aesthetics.
Faced with this tradition of watch making, the German brand Nomos appears almost youthful. The company has manufactured watches in Glashütte, Saxony, since 1992; the design draws inspiration from Bauhaus. The collection is rounded off by its own automatic movement with a relatively large rotor that can be wound on both sides. A clearly structured caliber ticks beneath this, praised by Nomos for its robustness and reliability.
Ganoksin is sponsored by
There is a brand in the group of young manufactories that has risen to prominence with its remarkable achievements. No other company has positioned itself with such consistency as a manufactory like Chopard. As early as ten years ago, Co-President Karl-Friedrich Scheufele initiated the foundation of the Chopard Manufacture in order to crown the production depth of the company with its own calibers. He was not satisfied with the construction of one single caliber in order to be able to boast the title of manufactory, but instead launched an entirely new branch of the company with headquarters in Fleurier, a small town in the mountains near Neuchatel.
Chopard made significant progress there inside of ten years: as many as five new calibers were entirely constructed and produced there – from the crafty automatic movement with two barrels and 65 hours of power reserve above a barrel-shaped caliber with automatic winding, right through to the crowning glory of watch making, the Tourbillon. This is a reason to be satisfied for the Chopard Co-President Karl Scheufele: "The manufactory is now precisely where I had imagined it to be," he said on the occasion of the jubilee. "We have managed the first stage. This is the foundation upon which we will build. After all, this manufactory has a future."