The jewelry manufactory Niessing started with the development of very different colored gold alloys as early as 1984. Since then the Niessing gold colors have been a fixed component of many collections, this shows just how consistent this topic has been.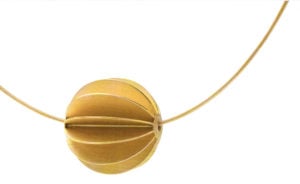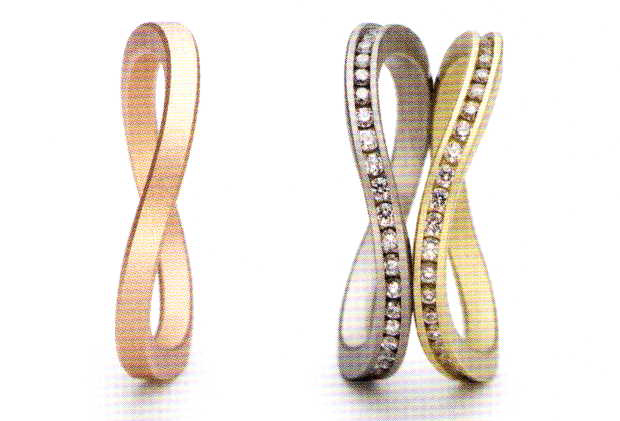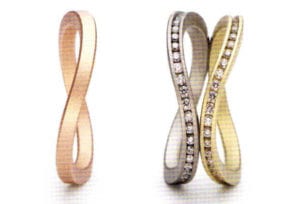 The curvaceous 'Flurry' rings are available with or without brilliants in the colors yellow, red, grey, sand or green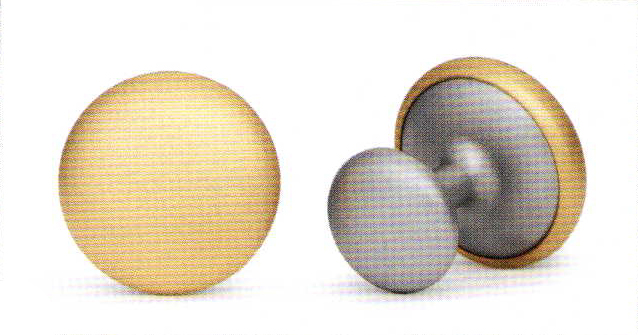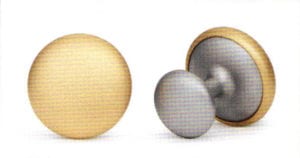 The cufflinks 'Smarts' made of stainless steel or combined with 18 karat gold (green, yellow, red, sand, grey) or with 950 platinum suit every occasion and any shirt color
The 'Lamella Spheres' conjure up a beautiful play of light and shadow; they are available in many different gold colors – perfectly suiting any type as individual pieces or in a combination of different colors
It was not predictable that the jewelry manufacturer would develop into a veritable color and style consultant within the framework of its varied colored gold developments, but it is by no means surprising. After all, not every gold color suits every type of skin and hair; instead, it is important to discover the perfect color for each and every gold enthusiast. This is particularly easy with the different Niessing color nuances. Eye color, complexion, hair color and naturally also the personal predilections in terms of fashion colors are decisive in the selection of a certain gold color. The spectrum of colors offered by the Vreden-based manufactory is particularly rich in this context: In addition to standard alloys such as yellow, white, red and rose gold, unusual color nuances such as grey, green or sand are transferred to items of jewelry such as the new 'Lamella Sphere' pendants, the wave-shaped 'Flurry' rings or the cufflinks 'Smarts', which won the red dot award.