Several Italian locations are bound to the typical manufacturing that has made them famous: Murano has its glass, Torre del Greco has coral. Arezzo has deep-rooted ties to jewelry.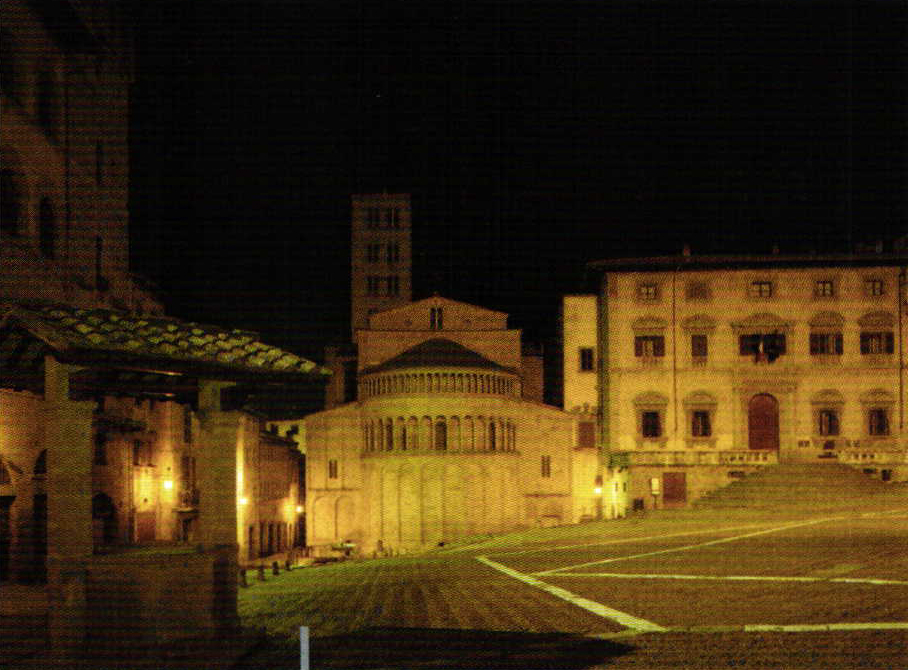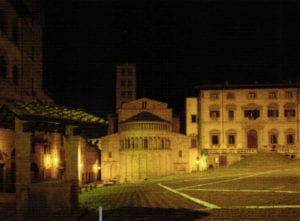 Arezzo, Piazza Vasari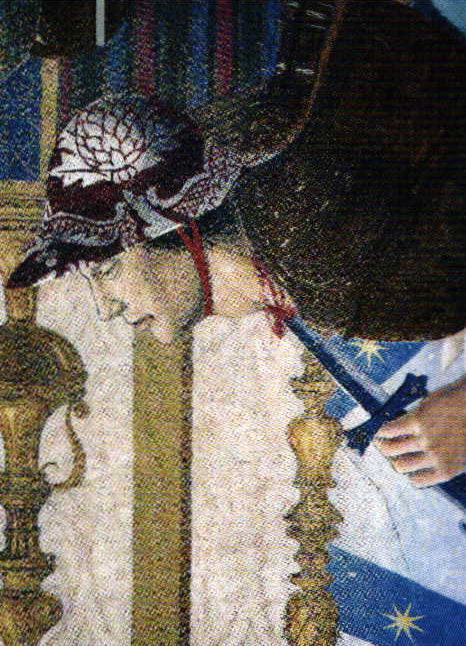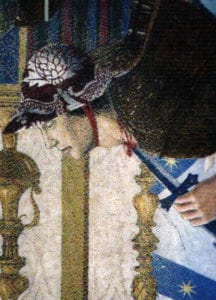 Piero della Francesca, Battaglia di Eraclio e Cosroe (detail). Arezzo, church of San Francesco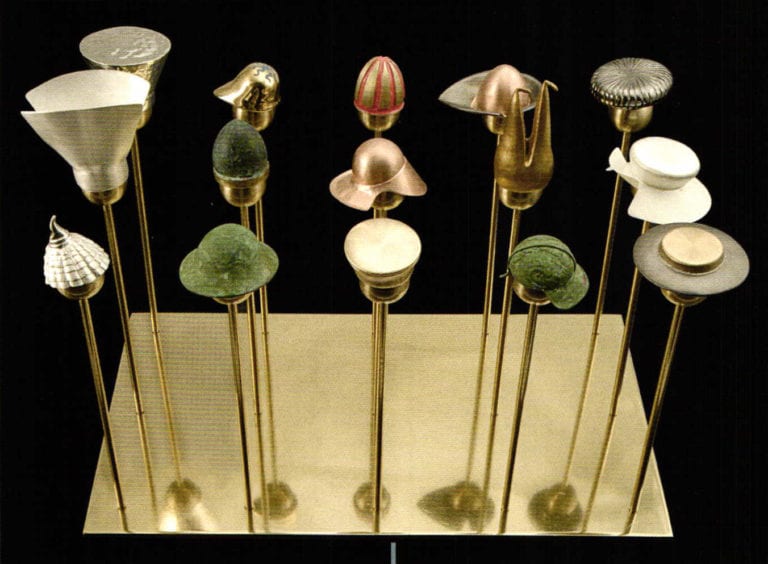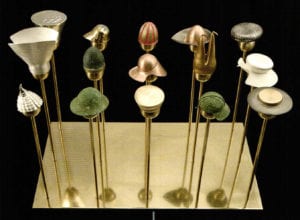 Object, 2007. Designer: Gae Aulenti, manufacuter: Ori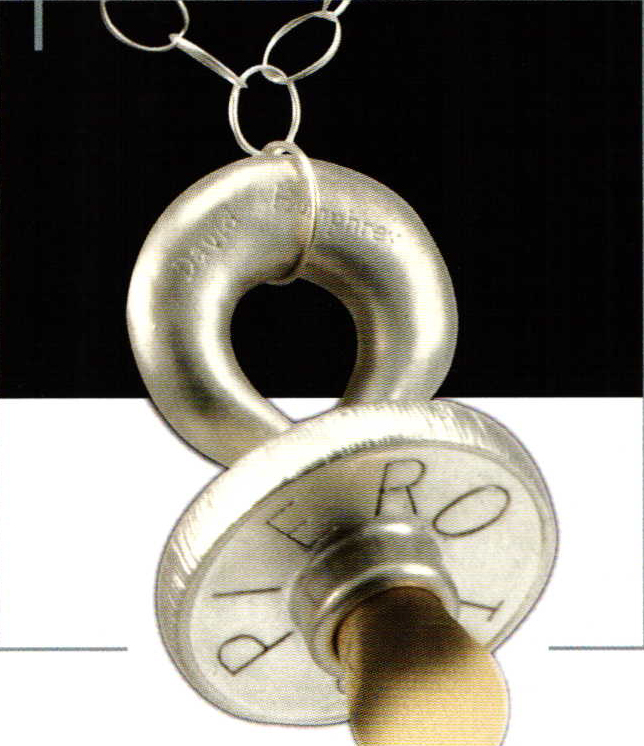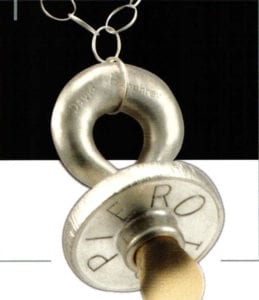 Pendant, 2007. Designer: David Humphrey, manufacturer: Alunno & Marcantoni
Until ten years ago the image of this Tuscan city was associated to machine-made chains, whose production was more a question of technologies and prizes than design. So it is a surprise to learn that the first Italian public collection of contemporary jewelry comes into existence precisely in Arezzo. There is a good reason, of course: the initiative is part of the Centro promozioni e servizi strategy that began in 1987. This authority, which organizes the OroArezzo fair, perceived that the future lay in high-end production and decided to stimulate the creativity of entrepreneurs and designers by offering them the opportunity to measure up to today's visual culture.
Since then Arezzo, on various occasions, has invited Italian and foreign artists to design jewelry entrusting production to local manufacturers. The collection s first nucleus, entitled Oro d'Autore, is dated 1988 and includes pieces by Canuti, La Pietra, Mendini, to name but three. It was not an easy start: the designs were difficult to make up, not least of all because the designers were unfamiliar with goldsmithing techniques and the goldsmiths sometimes failed to interpret drawings correctly. Obstacles were overcome brilliantly and a large number of sculptors, painters and architects then tried their hand at designing one-offs. In 1992, for the 500th anniversary of the death of Piero della Francesca, 38 artists and designers (including the Pomodoro brothers, Salvatore Fiume, Bruno Martinazzi, Bruno Munari and Ettore Sottsass) were invited to design jewelry inspired by the artists works. Many chose to focus on a detail from a Piero painting or to symbolize a meaning.
This year Arezzo's Museo d'arte medieval e moderna is dedicating a great exhibition to the paintings of the great Renaissance master. The occasion was immediately exploited by OroArezzo's organizers, who commissioned 30 artists and designers (including Nobel literature prizewinner Dario Fo) for a new series of jewelry projects inspired by Piero's works. The items are now on display in the Galleria comunale di arte contemporanea where the new pieces are shown alongside those produced in 1992, for the first "homage to Piero". The 2007 creations include a splendid work by Gae Aulenti, who transformed a number of items of headgear painted by Piero into precious amulets set on a miniature helmet rack: certainly not suggesting, however, that these were part of the wearable jewelry genre. A painter like Kokocinski picked up details that are often unnoticed, like the fabrics, with their perfect colorways, while a sense of estrangement drives Pistoletto's lamp-shaped earring. Compared to the 1992 series, the new jewelry expresses a more playful content.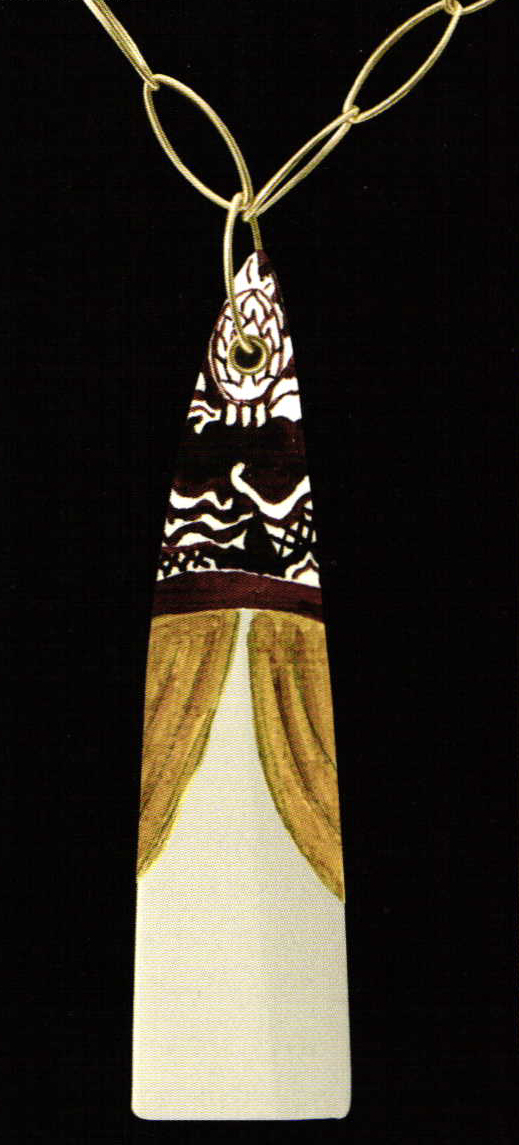 Pendant, 2007. Designer: Judith Saenz de Tejada, manufacturer: Centoundiciaerre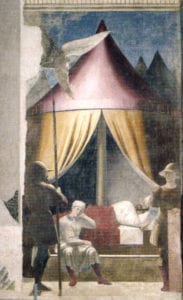 Piero della Francesca, Il sogno di Constantino (detail). Arezzo, church of San Francesco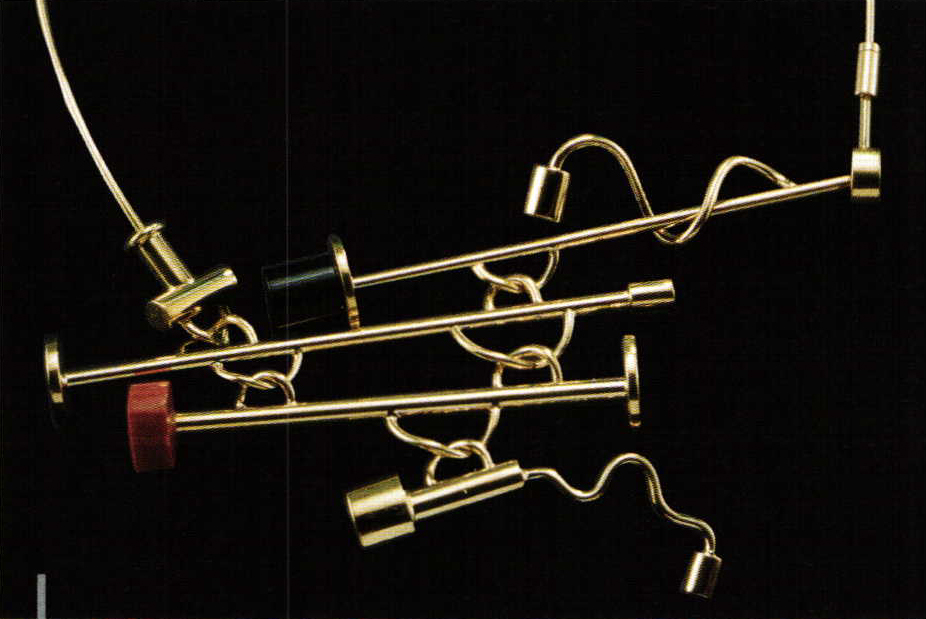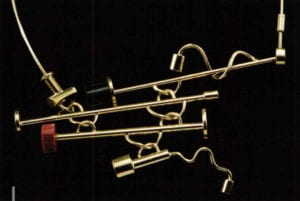 Necklace, 1992. Designer: Ettore Sottsass, manufacturer: Uno A Erre Italia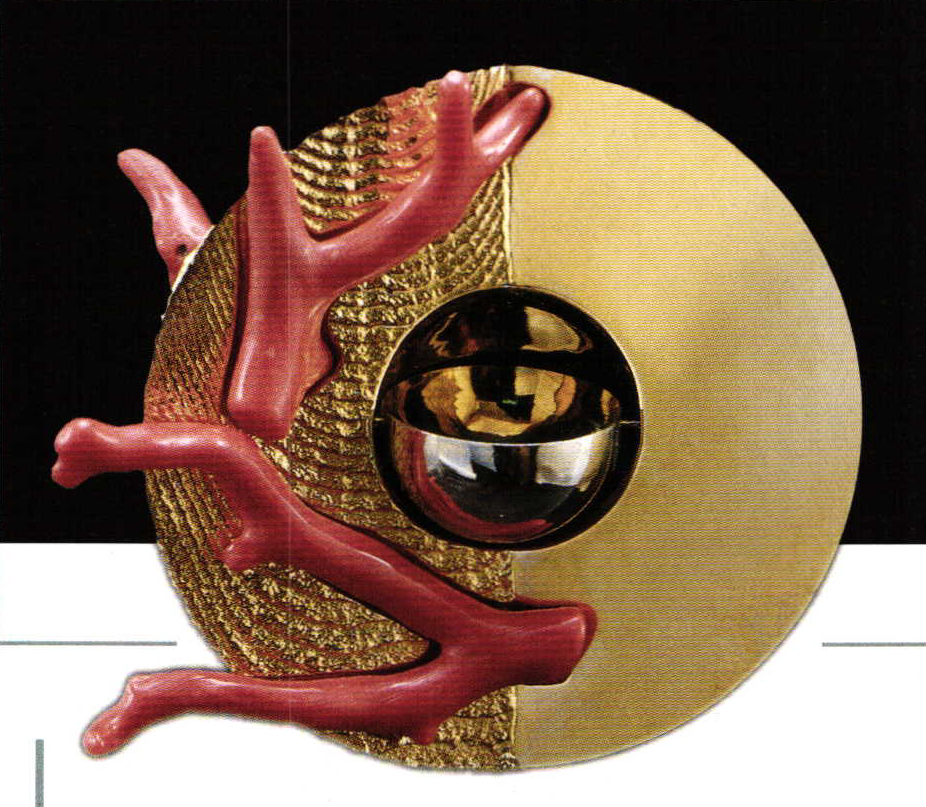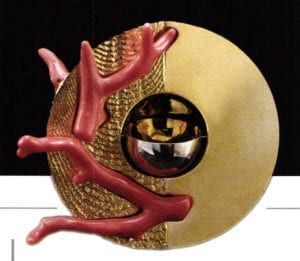 Ornament, 1992. Designer: Arnaldo Pomodoro, manufacturer: Uno A Erre Italia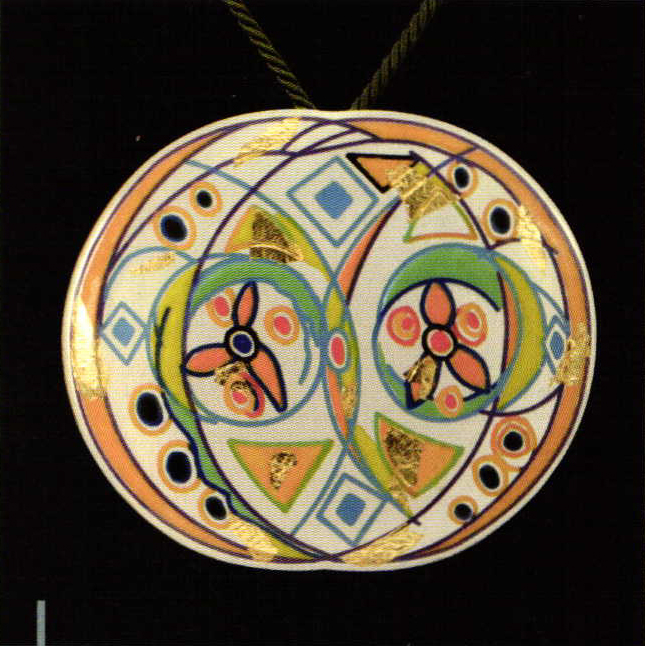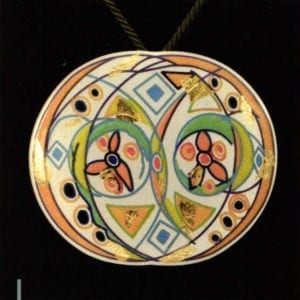 Pendant, 2007. Designer: Dario Fo, manufacturer: Eurocatene


Pendant, 1992. Designer: Alessandro Mendini, manufacturer: Uno A Erre Italia
The only regret is that the entire Oro d'Autore does not enjoy a permanent exhibition venue. Usually Italy's "freest" jewels are stored in the Centro promozioni e servizi vaults, making occasional forays to go on show in some large metropolis. No criticism is intended of the promoters, who have been pulling their weight for many years, but perhaps public administrators could be more proactive by suggesting a location for what should have been Italy's first public museum dedicated to contemporary jewelry.