The gold and silversmith Friedrich Becker has succeeded in uniting technology and art in a fascinating manner. Through his work and teaching at the Polytechnic College in Düsseldorf, he has had a weighty influence on the international jewelry scene.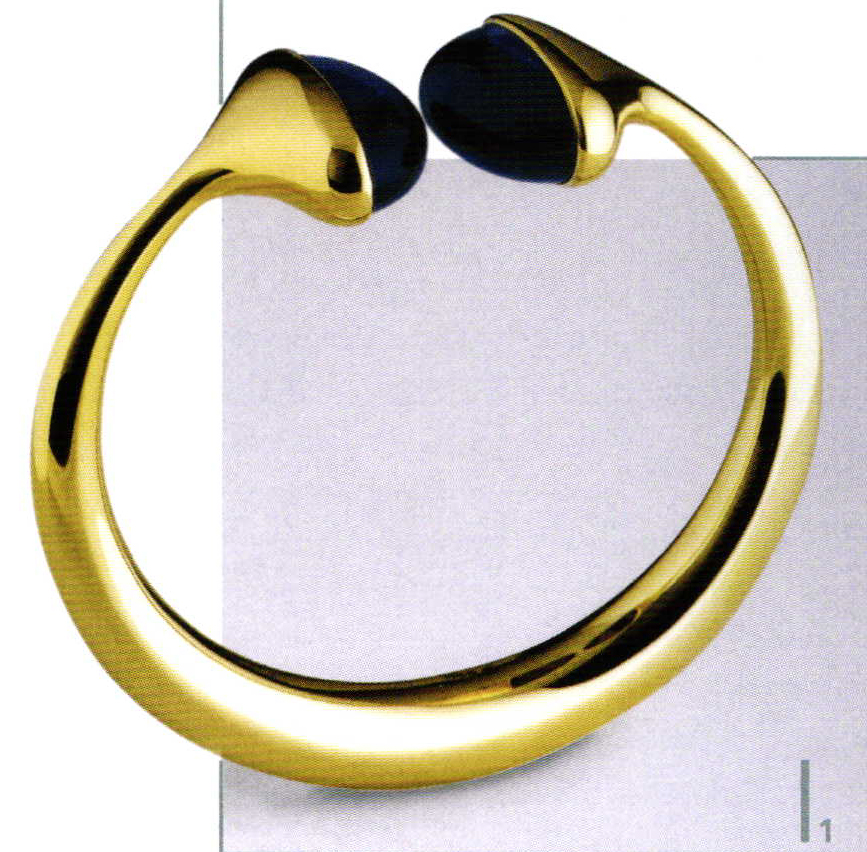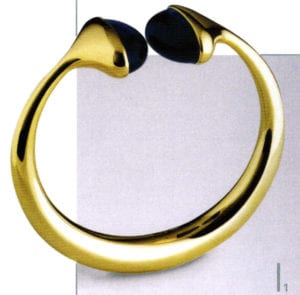 Bracelet. 1956. Yellow gold, amethysts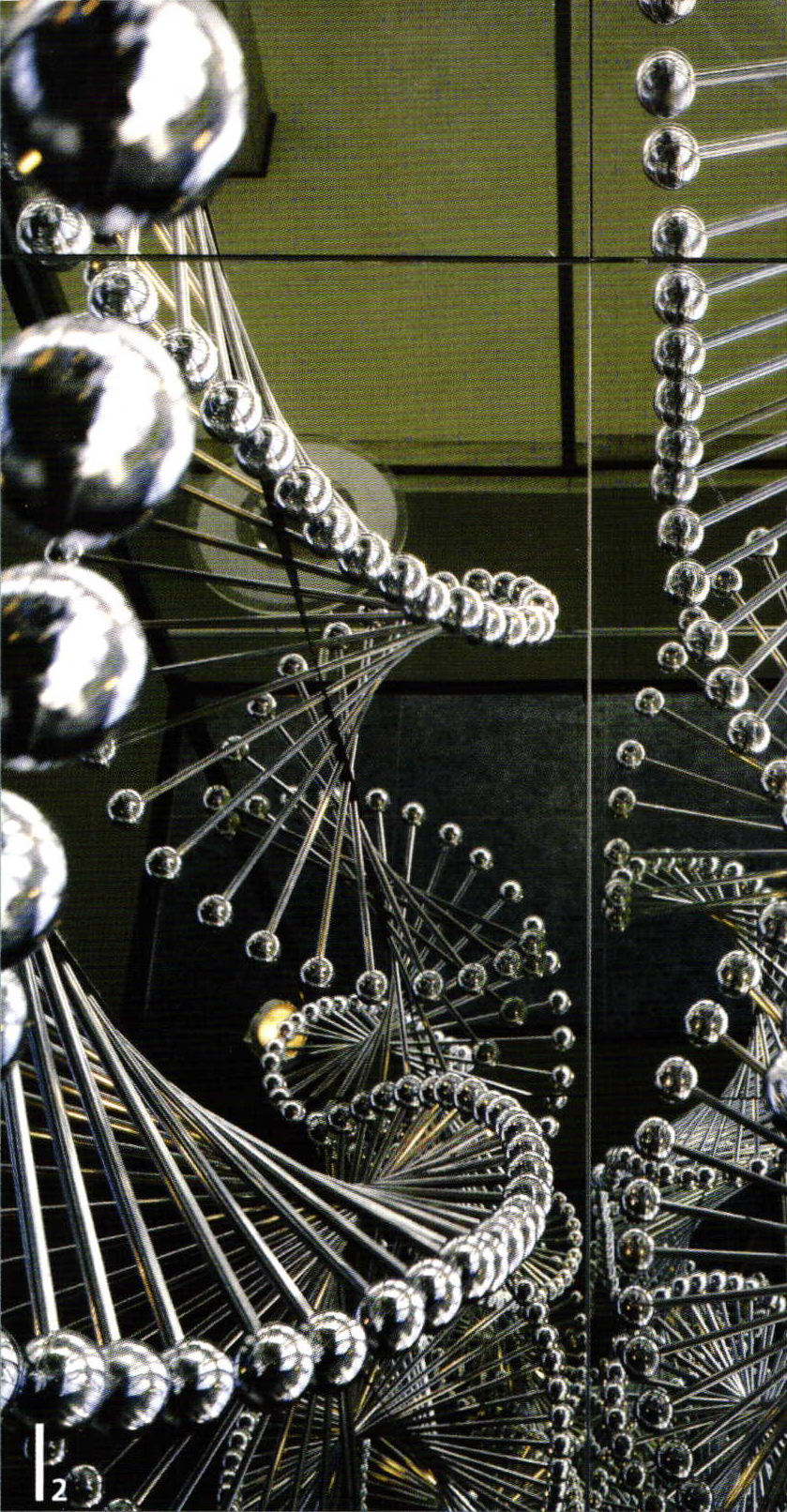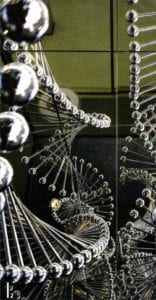 Undulating kinetic sculpture, 1969. Chromium-plated brass, mirror, polyamide, steel. Headoffice Bayer Leverkusen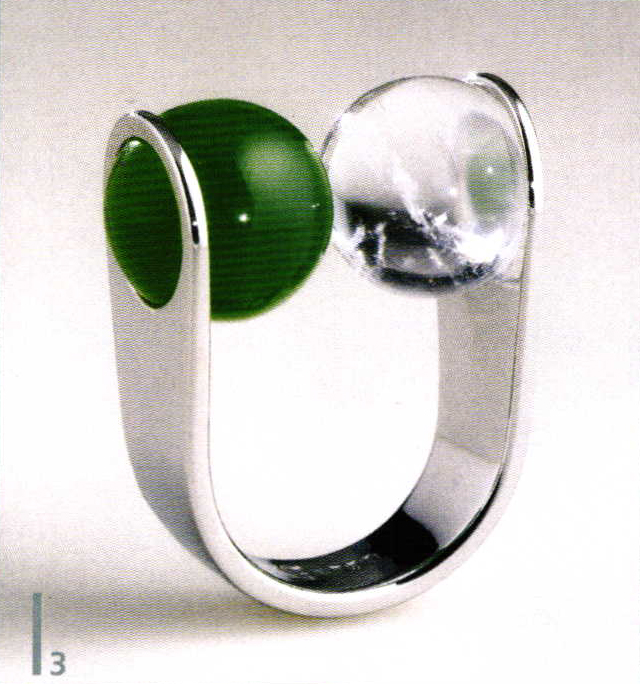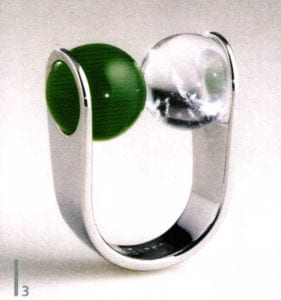 Ring, 1960. White gold, chrysoprase and rock crystal, stone balls interchangeable. Schmuckmuseum Pforzheim. The Worshipful Company of Goldsmiths, London. Museum für Angewandte Kunst, Cologne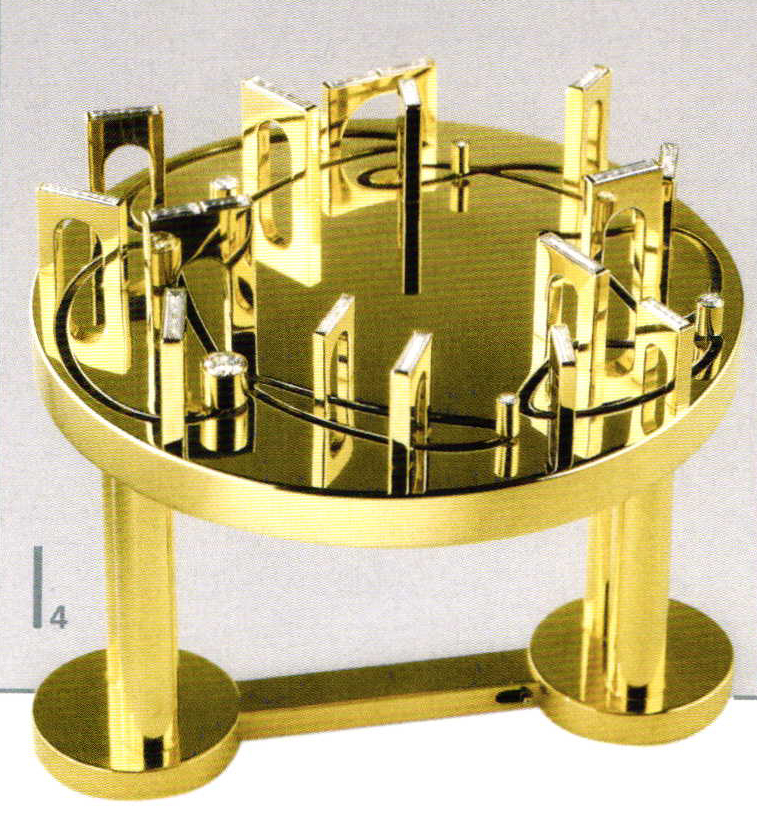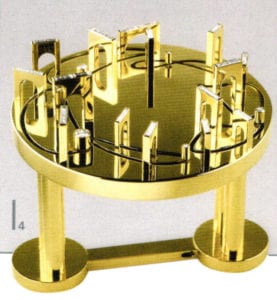 Kinetic bracelet ,,Homage à Chirico", 1988. Yellow gold, baguette diamonds and diamonds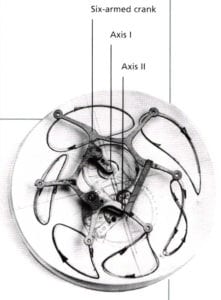 The stringent design by Friedrich Becker, which seems even to stretch to purism, are lent incredible charisma and liveliness through the skillful use of color and movement. The interaction between technical perfection, with the inclusion of physical principles, and artistic visions characterize the objects with the fourth dimension in jewelry and sculpture, created by Becker: movement.
Motionlessness is death, while movement embodies life. This could be a definition for the intentions of Friedrich Becker. who was born in 1922 in Ende/Hagen and who grew up in Grevenstein/Sauerland; he was qualified and had worked variously as a machine fitter, an aircraft engineer and as a gold and silversmith. On the one hand, his work is judged to be "austere and sober", while others claim it is "full of counterpoints and excitingly cool". The artist has not been particularly moved by this critical appraisal of his work. "I never wanted to make jewelry for everyone; aesthetics, function and economical usage are the most important criteria of my work," he emphasizes. Kurt Heigl, a profound connoisseur of the artistic work by this jewelry designer, believes that his global influence is due to three closely related characteristics: creativeness, dedication and technical skill, coupled with consistent stamina. A fourth aspect is the joy found in life and work.
The international design scene received its first impulse in 1961, when Graham Hughes created the exhibition and accompanying book on the topic of modern jewelry for the London Goldsmith Hall, featuring the then almost unknown goldsmiths Sigurd Persson, Mario Pinton and Becker.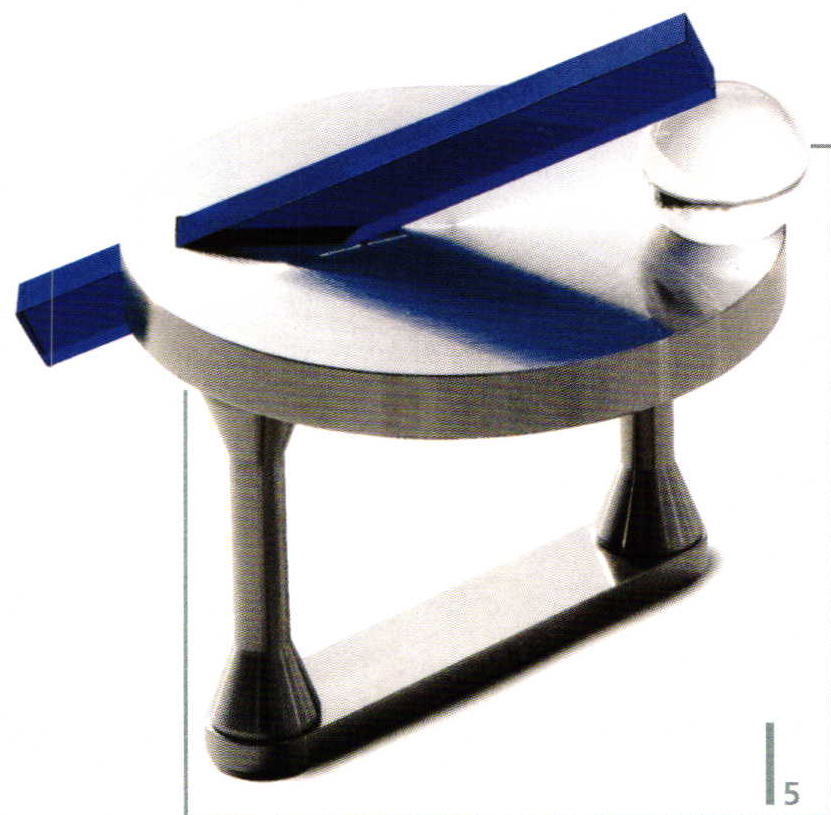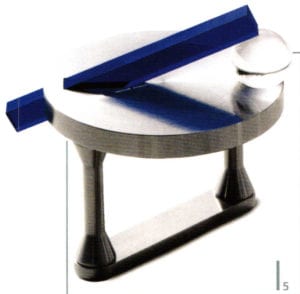 Bracelet, 1987. Stainless steel, synthetic white and synthetic blue spinel. Kunstgewerbemuseum (Arts-and-Crafts Museum) SMPK, Berlin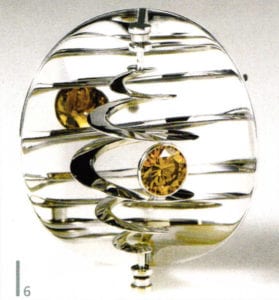 Kinetic brooch, 1966. White gold, brown diamond. Schmuckmuseum Pforzheim (Jewelry Museum Pforzheim)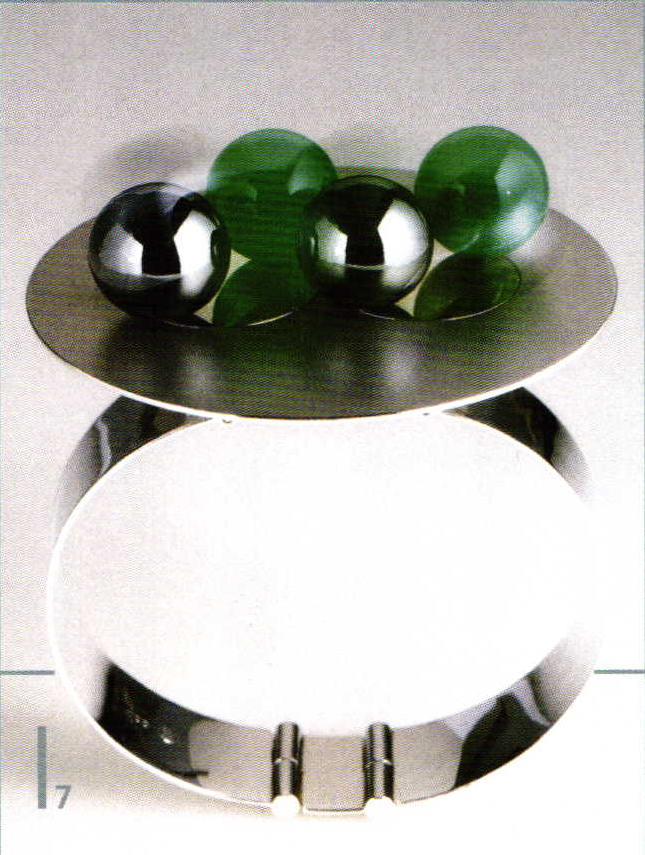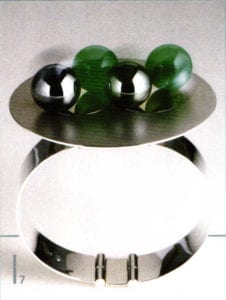 Kinetic bracelet, 1969. White gold, chrysoprase and haematite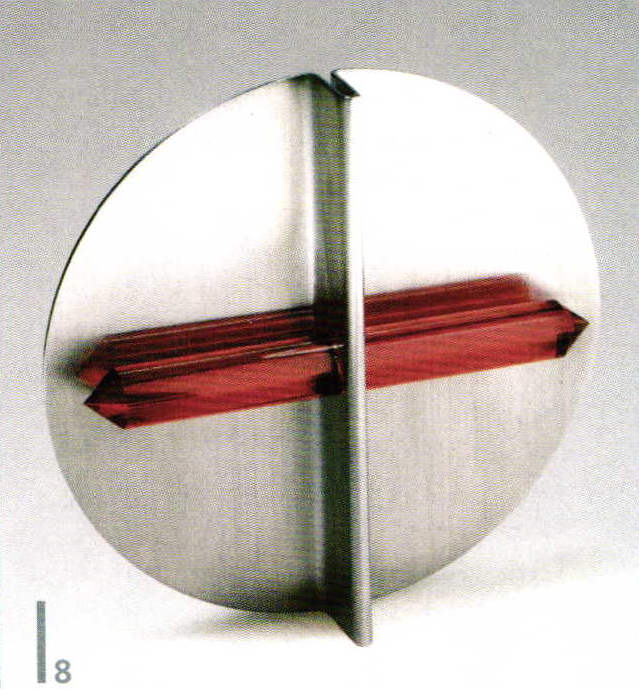 Brooch, 1973. Stainless steel, synthetic red corundum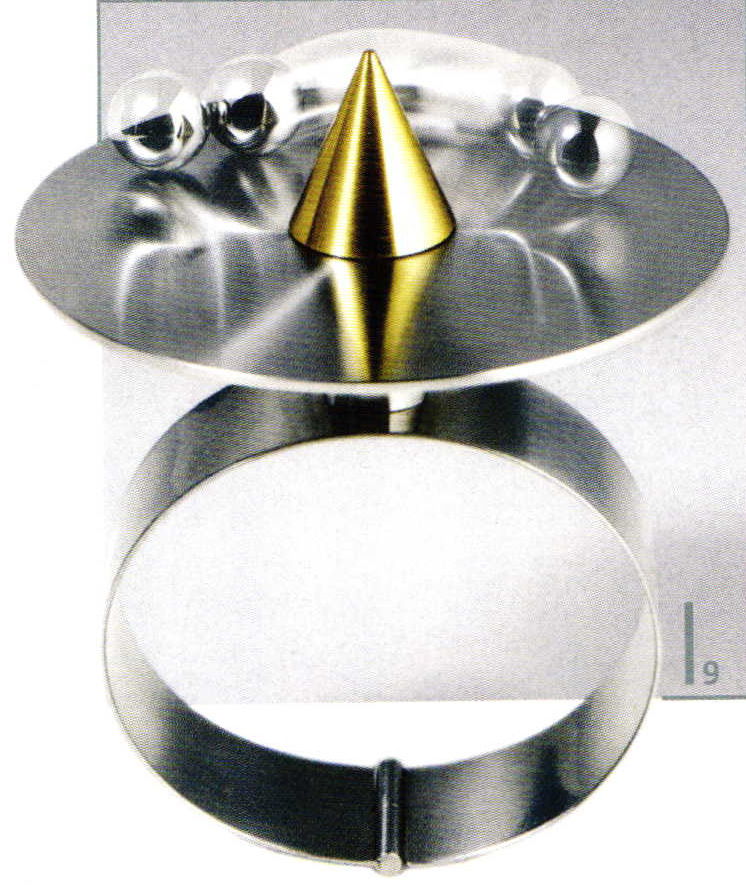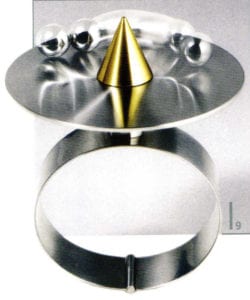 Kinetic bracelet, 1979. Stainless steel, yellow gold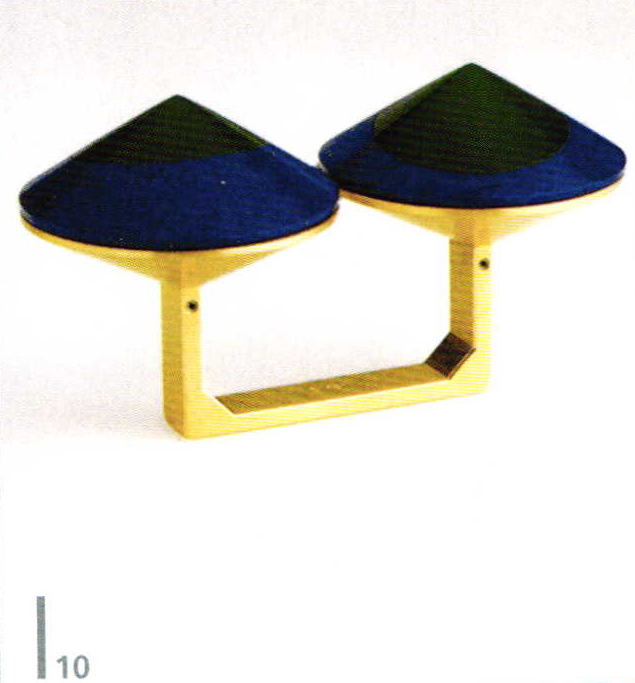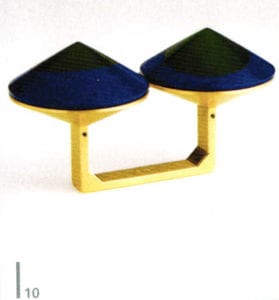 Kinetic double finger ring, 1996. Yellow gold, lapis lazuli and chrysoprase
Drawing on his knowledge from aircraft engineering, Becker succeeded in keeping the jewelry in motion using hidden ball bearings. This created entirely new, tangible dimensions of space, surface and change, even stretching to optical illusions. The wearers were therefore given the task of perfecting the artistic work in the movements of their bodies. Actually, Friedrich Becker's work, which also includes kinetic pieces, reliefs and metal sculptures, can only reveal its full effects on video.
The invisible settings with exchangeable stones, which Becker developed in the fifties and which were seen as technical miracles, are no less fascinating. The artist loved stones of all kinds. He was fascinated with seemingly worthless materials and was constantly developing new cutting forms. His clear, new aesthetics revolutionized jewelry design in the second half of the 20th century. He received the most prestigious honors around the world for his work. Renowned museums have his work in their collections. As the first goldsmith at all, he was awarded an honorary Ph.D. from the Royal College of Art for his work until his unexpected death in May 1997 Goldsmiths such as Barbara Schulte-Hengesbach from Dusseldorf, Michael Berger or also Annette Lechler, to name but a few, have continued to pursue Becker's ideas. A conspicuous factor in this is the tendency to lend greater warmth and emotion to the kinetic jewelry.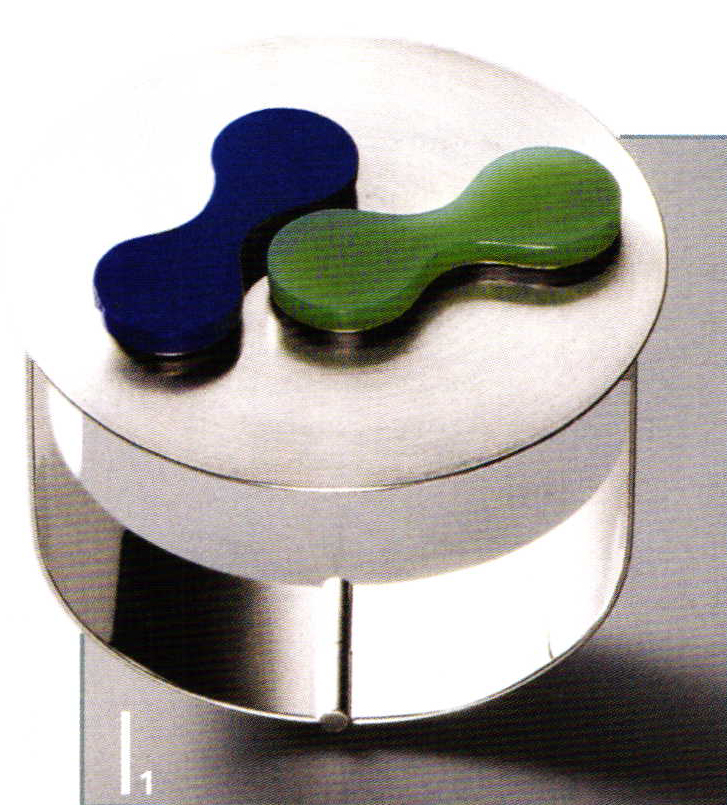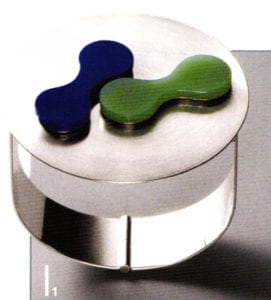 Bracelet, 1974. White gold, lapis lazuli, chrysoprase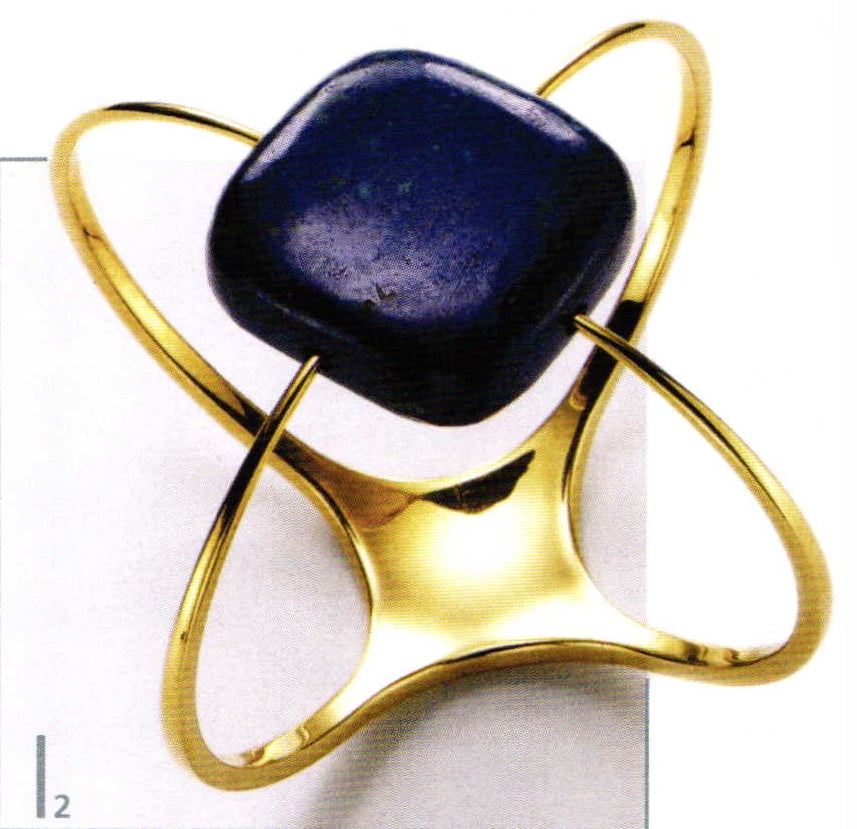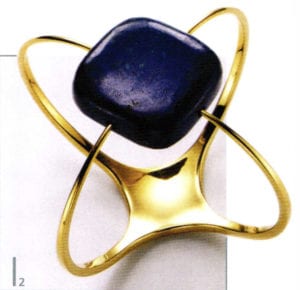 Bangle, 1961. Gold, azurite-malachite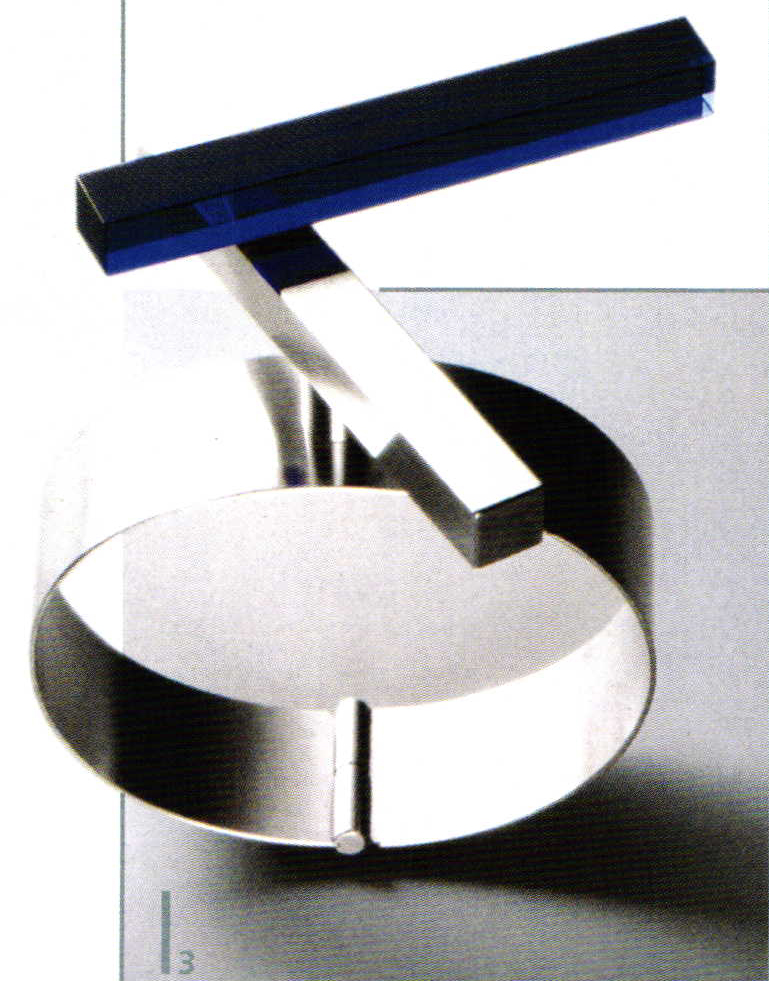 Bracelet, 1988. Stainless steel, synthetic blue spinel rod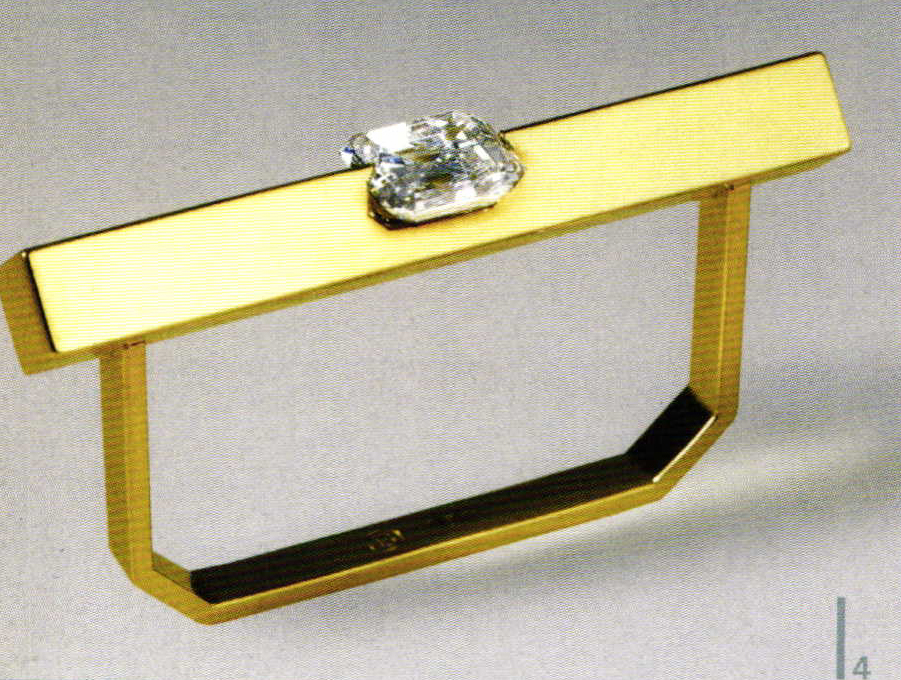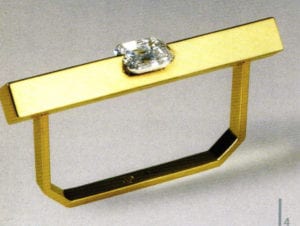 Double finger ring, 1990. Yellow gold, emerald cut diamond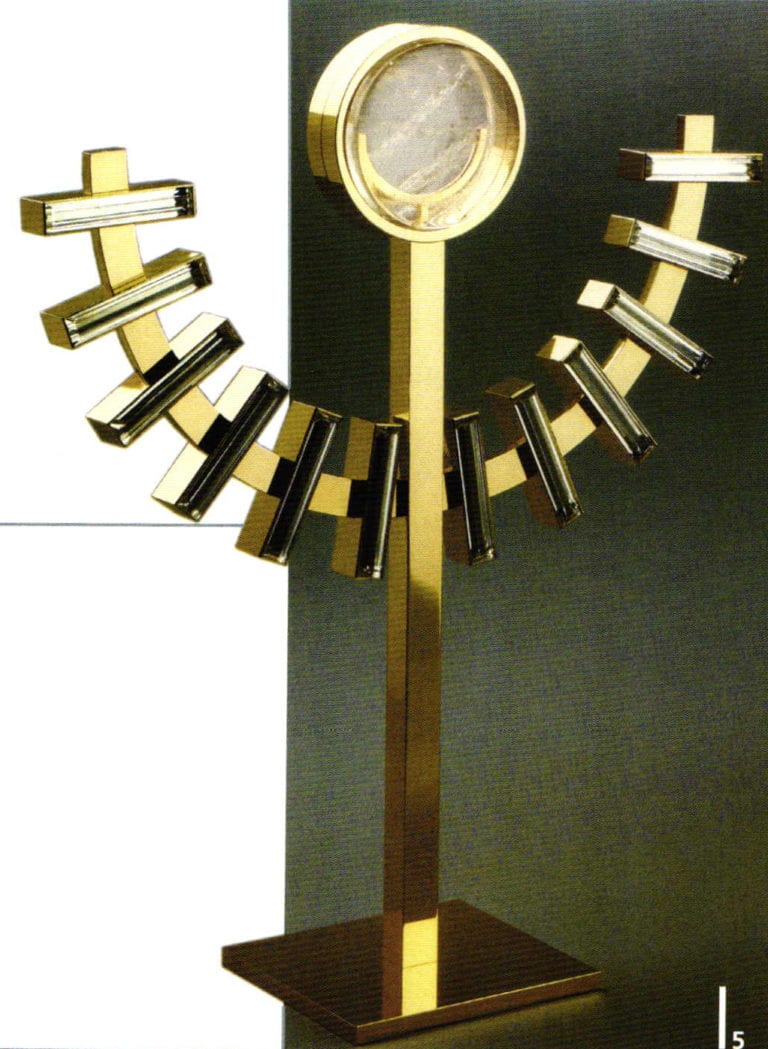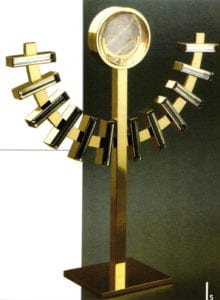 Monstrance, 1959. Brass, gold-plated, rock crystal. Owned by Redemptoristenkloster Trier
A private trust, founded by Hildegard Becker, awards the Friedrich Becker Prize in honor of the great designer; the prize comes with 5,000 euros.