We are a group of artists who call ourselves "Nine Lively Ladies." A year ago, I had to come up with a theme for our 9th show. What better inspiration than our name – Nine Lively Ladies.
Each of us would produce 9 pieces, 9 x 9 inches and sell them for $99 – the show would open on the 9th of the 9th month – a good publicity gimmick yes, but a real challenge. For my pieces, the frame would be 9 inches square using a 6 x 6 inch, thin, white enameled steel that I painted with oxides in oil – one of my favorite techniques.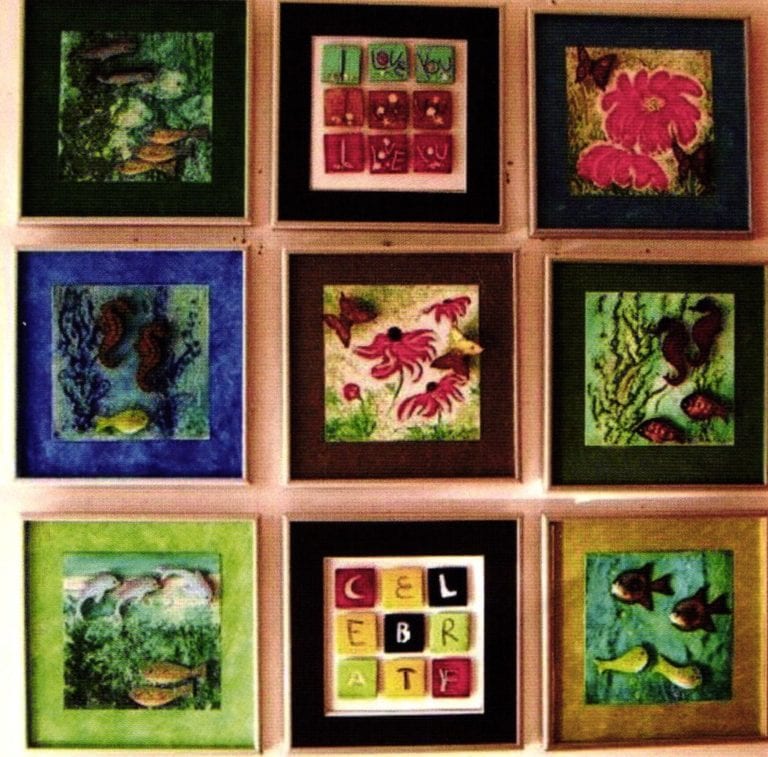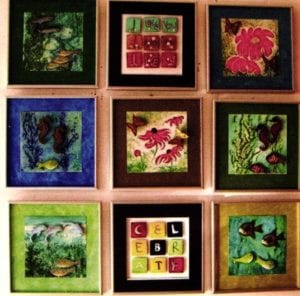 For the sea life pieces, I cut fish shapes from soft rubber to use as stamps while the paint was damp, let it dry thoroughly over night then dry-dumped the powdered enamel with plastic spoon-shaped tools for picking up and dumping the powder. Try practicing letting the dry enamel slide off the side of the tool. This can then be pushed around with a dry brush or pointed wooden tool, then fired one time.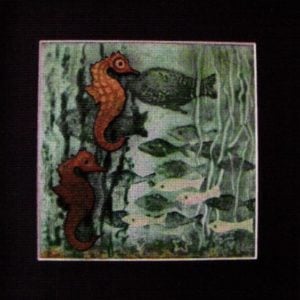 For the pieces where I added fish or silver foil, I had to do a second firing. On some, I cut fish from 26 gauge copper, enameled onto the piece in the first firing. I did whales, dolphins, seahorses, bubble fish with only one firing, and glued magnets to the backs.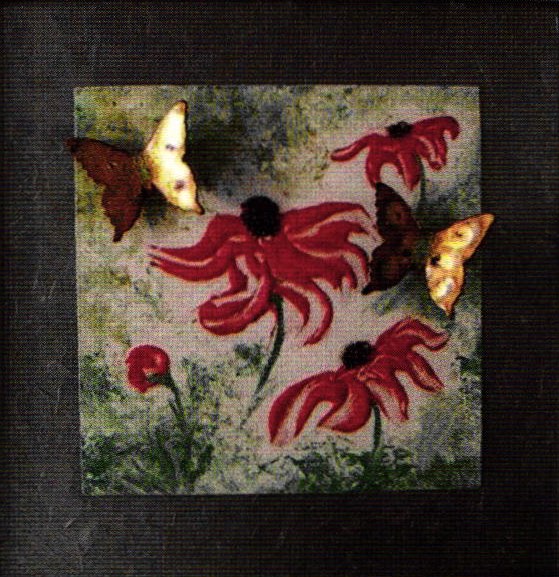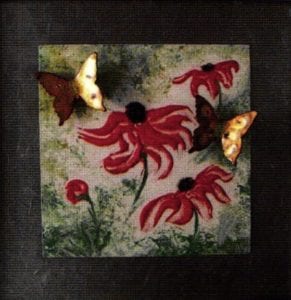 Same thing with the flower pieces, only painting grassy backgrounds, then dry dumping flower shapes – quite fun! Once fired, butterflies with magnets complete the picture.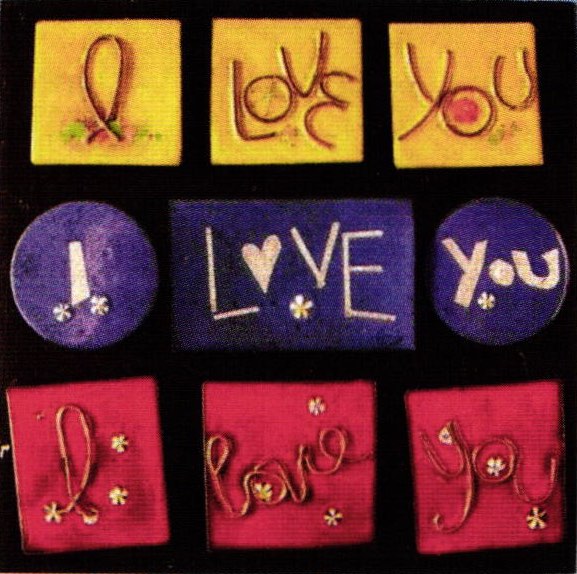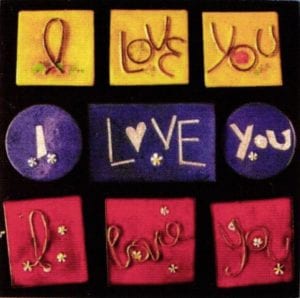 One and one half inch squares with letters composed of glass threads, wire or beads on magnets were made for the "Celebrate" piece using a plain 6 x 6 inch steel panel. The letters may be moved around to make many different words… making a game of it.