Author
Andrea Hill
---
Articles and Videos by Andrea Hill: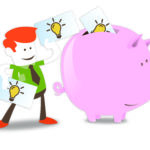 Pay your idea bank regularly to keep your business thriving We have a goofy tradition in our family in which we write checks for dreams. It started many years ago, when we had just switched banks. We had two…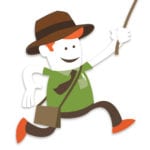 Consumers still want to buy and wear jewelry. You're just going to have to leap to reach them.  Confront the unknown to discover new customers If you've been reading this column for a while, then you've grown up with my kids….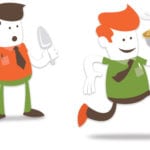 We use the term "zero-sum game" fairly often, but I suspect most people don't stop and think about the meaning of it. A zero-sum game is a game in which one party can only gain what the other party loses….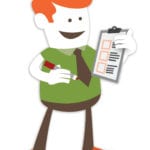 Being move-ready is a desirable trait for every entrepreneur. Consumers change, markets change, and if we want to stay in business, we must change too. Keep your business flexible for long-term success. We are selling our house and moving. Again….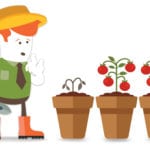 When I was in grade school, I decided to enter a gardening contest for 4H. Though I had experience helping out on farms, I really didn't know anything other than to do as I was told. After procrastinating the startup…
I love a good road trip. In fact, I love them so much that I have created categories for them. There's the my infant (now infant grandchild) needs a nap road trip. That trip takes from 1 to 3 hours,…
I love beginnings. The beginning of each season, the beginning of a new project, and of course, the beginning of a new year. What will our businesses face in 2016? More consolidation and closures? Most likely. Start Off the Year…
My kids are grown now, but I still recall how effective they were at pushing each other's buttons when they were young. They knew just how to rile one another up to create a diversion, assuage boredom, or engage in…
My grandson has spent the last several weeks learning how to walk. This new risk comes with a lot of bumps and bruises. He has bumped his chin, bitten his lip, banged the side of his head, and fallen repeatedly…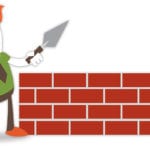 Dinner conversation at our home has always been lively, and we especially love the time we spend laying bricks. We talk about the future, and we talk about it in very specific terms. We share big dreams, ideas, and plans,…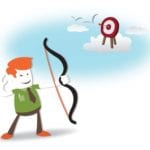 I had an interesting insight just yesterday about marketing and promotion. We've been experimenting heavily with social media marketing for six years. We sell both products and services, and our online lead generation and related sales have been very good. Until…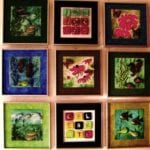 We are a group of artists who call ourselves "Nine Lively Ladies." A year ago, I had to come up with a theme for our 9th show. What better inspiration than our name – Nine Lively Ladies. Each of us…