"Brand New – New Brand," held at the Munich jewelry trade fair Inhorgenta Europe, is a new platform for young jewelry designers daring to take the plunge together into the realities of the market. At the starting point of the presentation, which will now be held annually, 19 young up-and-comers from all over Europe introduced their work.
The name says it all: the newly minted designers – all from renowned universities in Europe – showed a wide spectrum of new jewelry design. From the classic to the innovative, the simple to the colorful, the witty to the extravagant: the designers' work, mainly their thesis projects or derivations thereof, showed the potential to mature and develop into independent brands.
The freshness and motivation of the new graduates was also brought home to the numerous visitors, who were surprised and excited in equal measure – not only by the quality, the variety, and the attractive selection of products shown, but also by the designers' professionalism in forming contacts. "We practiced confident, competent presentation beforehand at the trade fair training session," explains one designer, who gives a pleasant greeting, exchanges business cards with a visitor and then explains how the whole group came to Munich for one day in October in order to learn how trade fair marketing actually functions. "We learned about the details of planning and preparation that make a presentation at a trade fair successful and keep it oriented toward one's goals." After a certain initial skepticism among the designers about how they could possibly learn anything new that they had not themselves noticed in their numerous trade fair visits, the work of learning began: first they established their personal goals for how to present the works of each individual participant as a coherent whole. "And so we were right there at the heart of the most pressing and important issue for us as graduates, an issue we didn't feel we were particularly well equipped to deal with," says one participant of the task they faced.
The Munich trade fair developed this future-oriented overall theme, and its new exhibition platform for up-and-coming artists, "Brand New – New Brand" emphasizes the significance of the Inhorgenta Europe as a leading international trend show for jewelry design. For 20 graduates of European universities of jewelry design, the attractive offer of a common exhibition will continue through 2004. The trade fair sees itself as the designers' partner, and offers them the unique possibility of a trade fair training session in advance. This helps to address very practical questions that received insufficient attention, or none at all, during the designers' academic careers.
Some examples are:
What are my goals for this trade fair?
How do I best prepare for my presentation at the trade fair?
How can different exhibitors present a unified image to their audience?
Why do small series stand greater chances of success in the context of a trade fair than unique items?
How do I price my products?
How can I emphasize the benefits of my work?
How do I put together a press kit?
How do I conduct a constructive sales discussion?
What should I be aware of in sending items abroad?
How does a contact become a business relationship?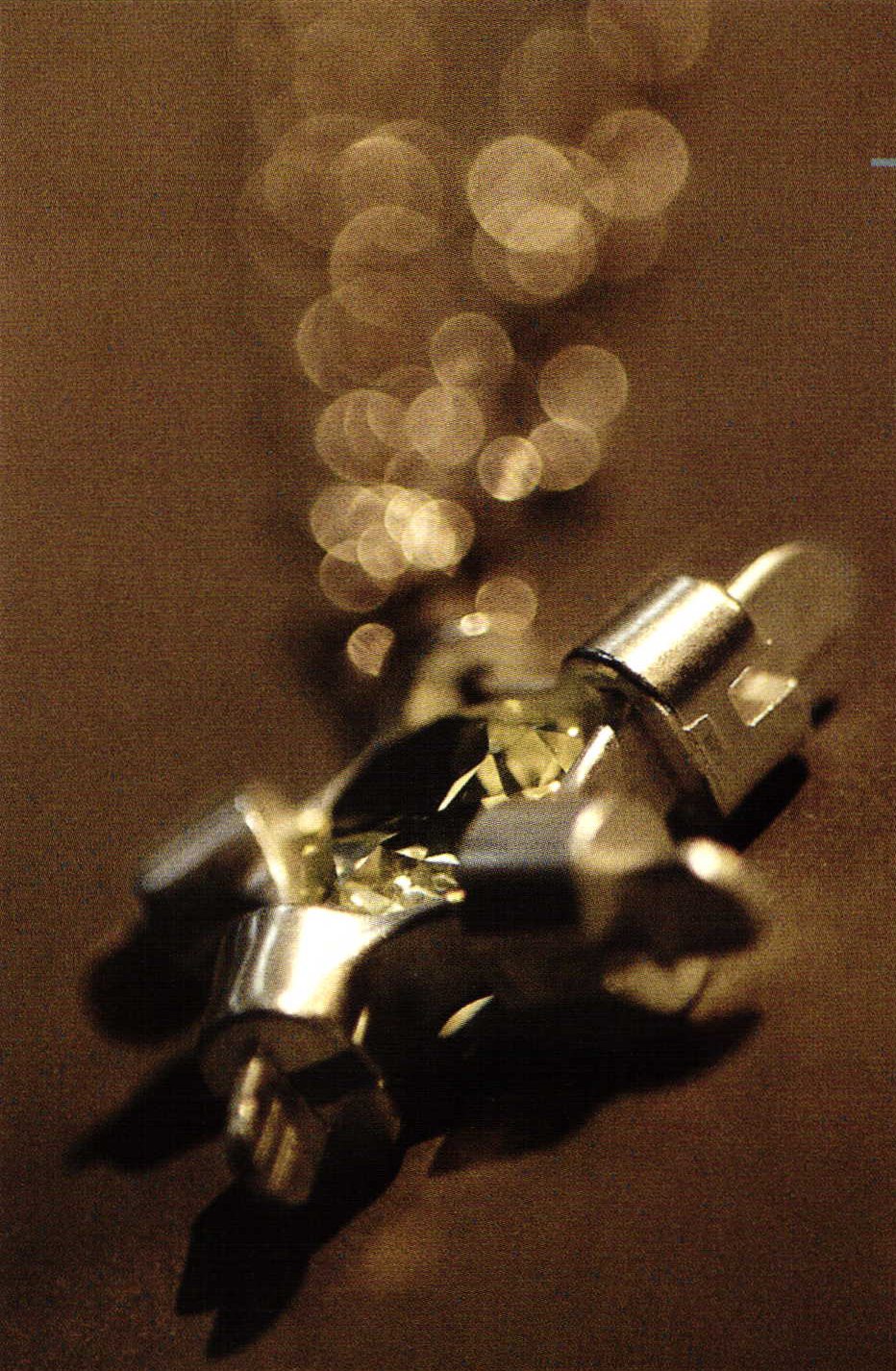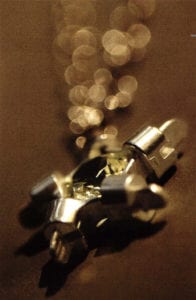 The original jewelry collection by the goldsmiths and jewelry designers Antje Obreiter (below) and Regina Quaring (above) were as persuasive for visitors to the fair as those of their "Brand New" colleagues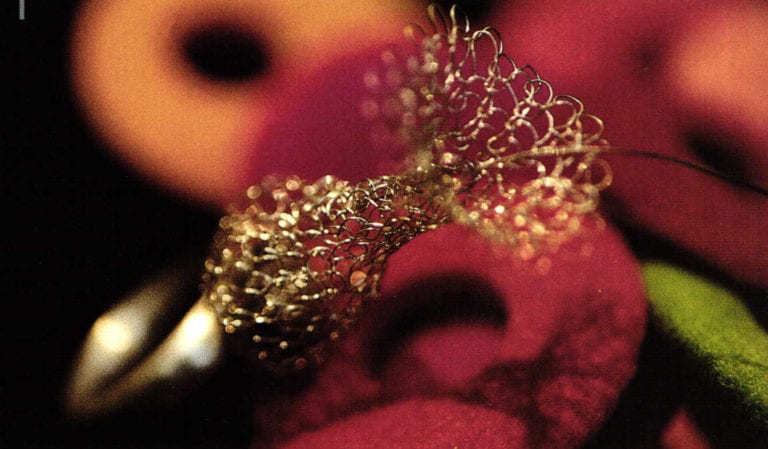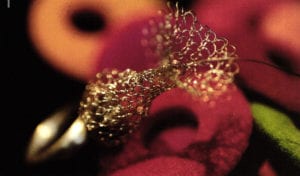 These designers, who are just starting out in the business, consider themselves extraordinarily lucky to have had such a practical intensive course, because experienced colleagues report that they needed up to three sessions at trade fairs to learn how to prepare business, contacts, pricing, and communications material smoothly – an investment of time and money that todays young entrepreneurs can ill afford.
Following their first trade fair presentation, the exhibitors can now incorporate visitor feedback into their trade fair collections and use it to expand their competence. The event's organizers are also hoping for a considerable benefit: not only has the Munich trade fair strengthened its reputation as a patron of design, but it also values customer satisfaction at being advised and served competently. This helps to strengthen the position of Munich as a center for design and to confirm the visitors' resolve to attend these trend shows in the coming years.
Some of this year's up-and-comers and "brand-new" exhibitors knew before the trade fair was even over that they would exhibit again. "We're coming as a team next year, with our own stand, because we complement each others offerings and strengths very well," say the future professionals.
www.barbara-schmidt-schmuck.de
Participants: Isabelle Falzarano • Elgin Fischer • freudama & sodele • Katharina Galic • Jürgen Glaser • Ariane Hartmann • Claudia Hoppe • Harald Klärner • Barbara Kummel • Kiki Müller • Antje Obreiter • Regina Quaring • Stefanie von Scheven • Silke Spitzer • Sonja Thiemann • Barbara Vischer-Wolfinger • Nicole Walger • Beate Weiß
Participants:
Isabelle Falzarano • Elgin Fischer • freudama & sodele • Katharina Galic • Jürgen Glaser • Ariane Hartmann • Claudia Hoppe • Harald Klärner • Barbara Kummel • Kiki Müller • Antje Obreiter • Regina Quaring • Stefanie von Scheven • Silke Spitzer • Sonja Thiemann • Barbara Vischer-Wolfinger • Nicole Walger • Beate Weiß
Barbara Schmidt lives in Berlin. A master goldsmith and State-accredited jewelry designer, she has worked independently since 1991. Since then, she has organized and led training sessions for designers both in Germany and abroad, and is active as a member of the judging commissions in various competitions. Since 1998, she has organized and led a series of seminars she conceived, "Reden über Gestaltung," (Talks about Design), which is held once a year in Berlin. She began work last year on an MA in Design Management in Birmingham, and was responsible, in collaboration with the Inhorgenta Europe, for conceiving and organizing "Brand New – New Brand," an exhibition of the works of up-and-coming artists held for the first time this year.