Author
Jennifer Cross Gans
Website: http://www.snagmetalsmith.org
---
Articles and Videos by Jennifer Cross Gans: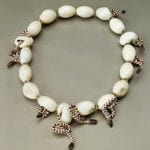 One function of art is to challenge the status quo-to persuade, shock, or seduce us into seeing the world, and perhaps our own attitudes and beliefs, differently. David Freda, a San Clemente , California , metal artist and enamelist makes art out of things many of us would like to step on or avoid because we consider them strange, frightening, nasty, or squirmy.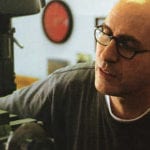 Abrasha occupies about 300 square feet of neat, well organized space. Unlike many jewelers, who make do with garages, kitchen tables, barns, and industrial offices, often characterized by a lack of light, he enjoys a corner office with large picture windows. Against the walls are an office desk, jewelers' workbenches, and fabrication equipment, and in the center are more heavy-duty items, such as rolling Milk, a lathe, and milling machine; most are old but still in fine working condition.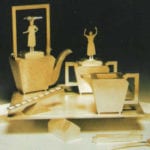 Keeping a life in balance isn't easy, and for the studio artist it's a push-pull between dealing with the outside world and making time and space for creativity. California artist Christina smith manages to do both, at the price of working a back-breaking schedule. During the day, the friendly and outgoing Smith is an assistant professor at California State University, Fullerton. After more than 20 years in the academic salt mines, she's now on the tenure track, teaching beginning crafts in addition to undergraduate and graduate level metalsmithing.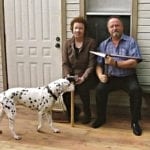 Most jewelers and sculptors are quite satisfied to have one studio of their own. Between them, Jack and Marilyn da Silva have four — each have one for their day jobs, Jacks Metals Design Studio in El Sobrante, California is a third, and then there is their favorite place of all, affectionately known as The Shed.