Talin, Erlin and Annie, these are the names behind the abbreviation T.E.A., uniting more than just their passion for extraordinary jewelry. The three young women come from Istanbul, grew up there and became friends. They took separate paths during their training. But they joined up again in Los Angeles and founded their jewelry brand. Their creations are characterized by a successful mixture of the Orient and the Occident.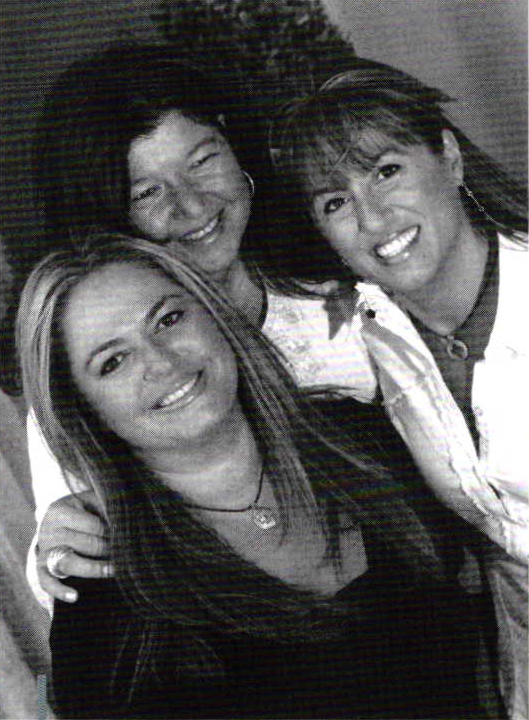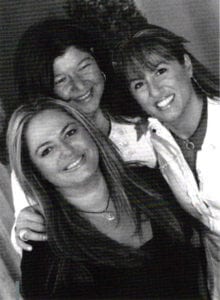 The three girlfriends Talin, Erlin and Annie form a designer team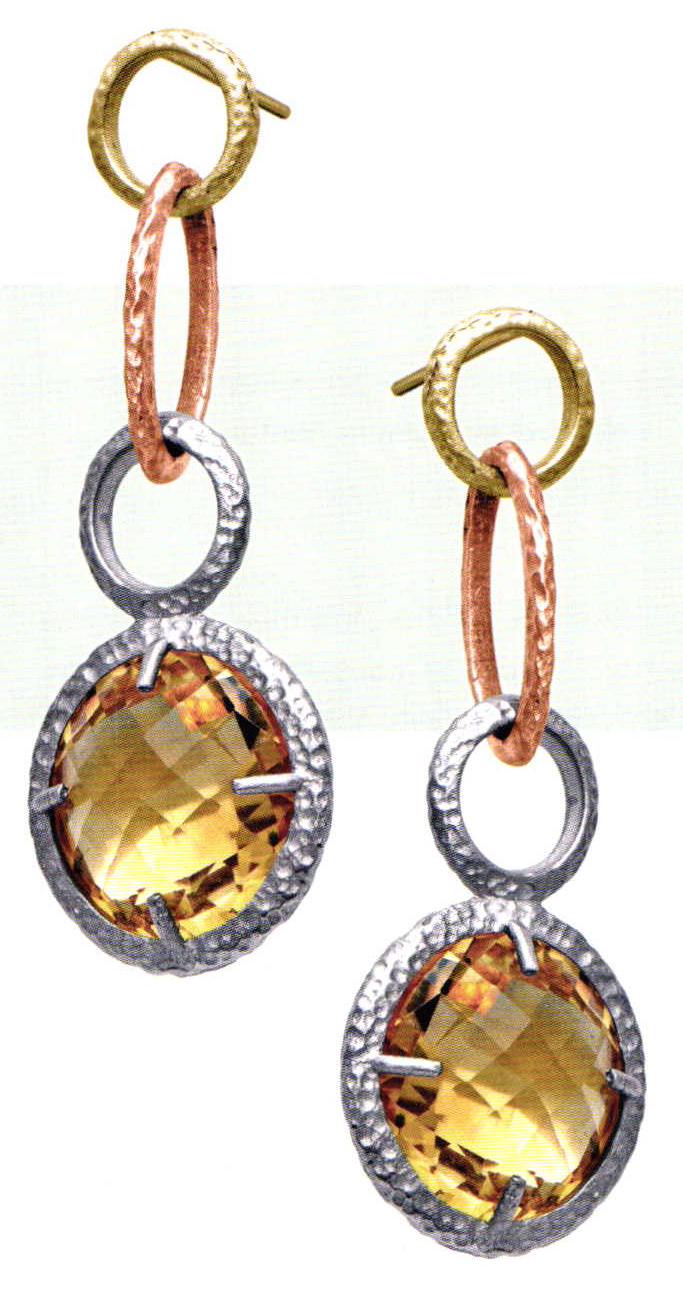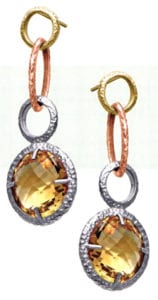 18 karat hammered yellow, white and rose gold earrings with citrine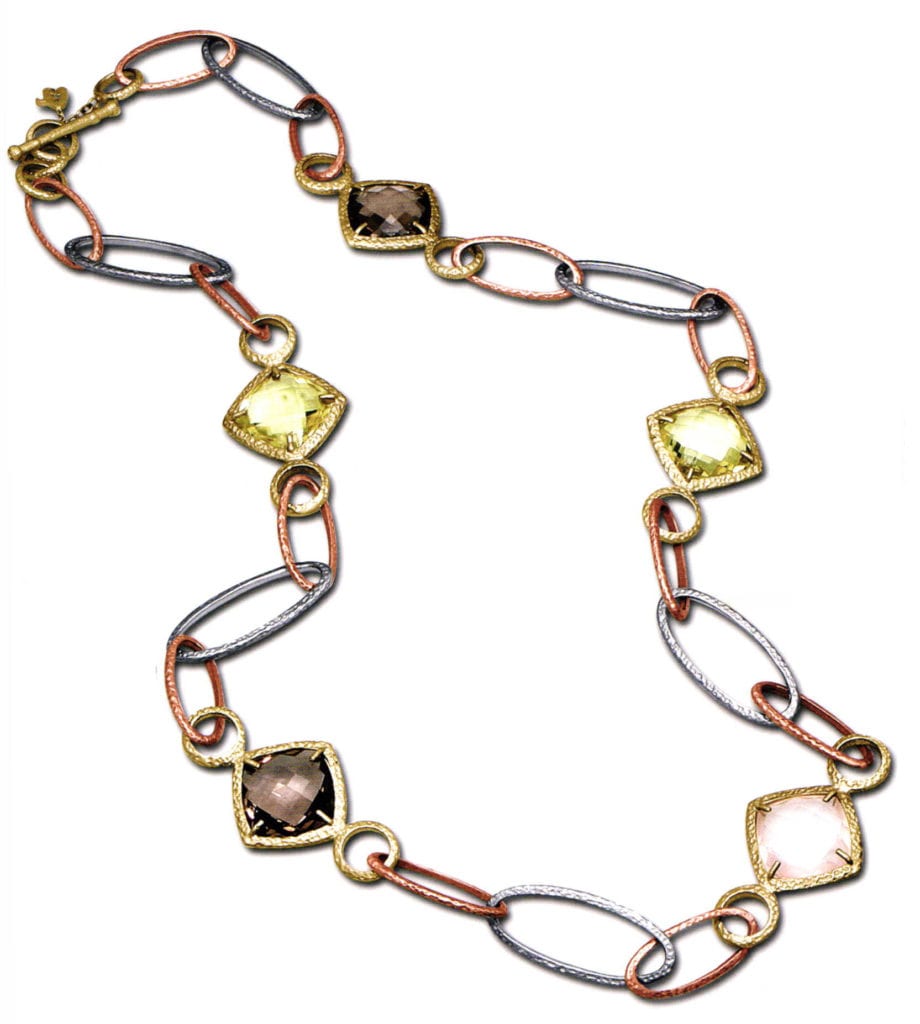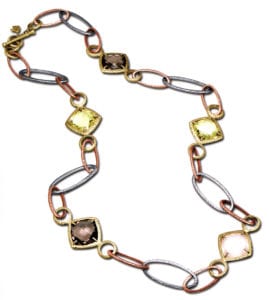 18 karat hammered yellow, white and rose gold necklace with smokey, rose and lemon quartz
"You could say we grew up with jewelry," says Talin. "Istanbul has a long tradition in the jewelry trade, and there are numerous small goldsmiths at the bazaars. My grandparents also had that kind of booth. I liked looking over their shoulders as a child. Additionally, jewelry has a special significance for people from Turkey, and it is an integral element of social life. As children, for example, we enjoyed accompanying our mothers or older sisters to the jewelers and were totally enthralled by the discussions about unique pieces and passionate design ideas. Subconsciously, this allowed us to absorb a lot of know how," says Talin on the background to T.E.A.
After completing her university entrance qualifications in Istanbul, Talin studied at the New York Institute for Fashion Design. Later on she completed a graduate course in art history at the California State University in Los Angeles. Annie studied in Switzerland before deciding to set off for Los Angeles in order to create fashion jewelry. Erlin came to Los Angeles after she had already successfully established her own jewelry line in Istanbul. So it was just a question of time before the three girlfriends found each other once more in order to realize their dream of an independent label for designer jewelry with a luxurious, trendy and lively approach.
"Our goal is to produce high quality, unique pieces, characterized by a fresh, independent design, suitable for an elegant and also a laid back look," says Erlin. Fashion trends are incorporated in the design along with antique role models, ethnological patterns and organic, natural forms from the world of plants and animals, for example. An additional ingredient is the fantasy offered by the designers, lending a personal touch to each piece. Material, processing and design clearly indicate the origins of the three cosmopolitan women from the city on the Bosporus, on the gateway between the Orient and the Occident. All pieces sparkle in 18 karat gold. They only use large, genuine gemstones such as prasolite, citrine, amethyst, coral, turquoise and quartz. Small, very high quality diamonds lend a precious touch to the design. The metal surfaces are often beaten. One finds traces of the women's homeland alongside modern, western understandings of jewelry. And all pieces are hand made and unique. "On the one hand, our jewelry is a clear statement in favor of luxury. Additionally, all of the pieces should be wearable and quite simply beautiful. Due to the ethnic influences, our creations always also have a mystic element, just as is intended in Turkish jewelry tradition," explains Annie.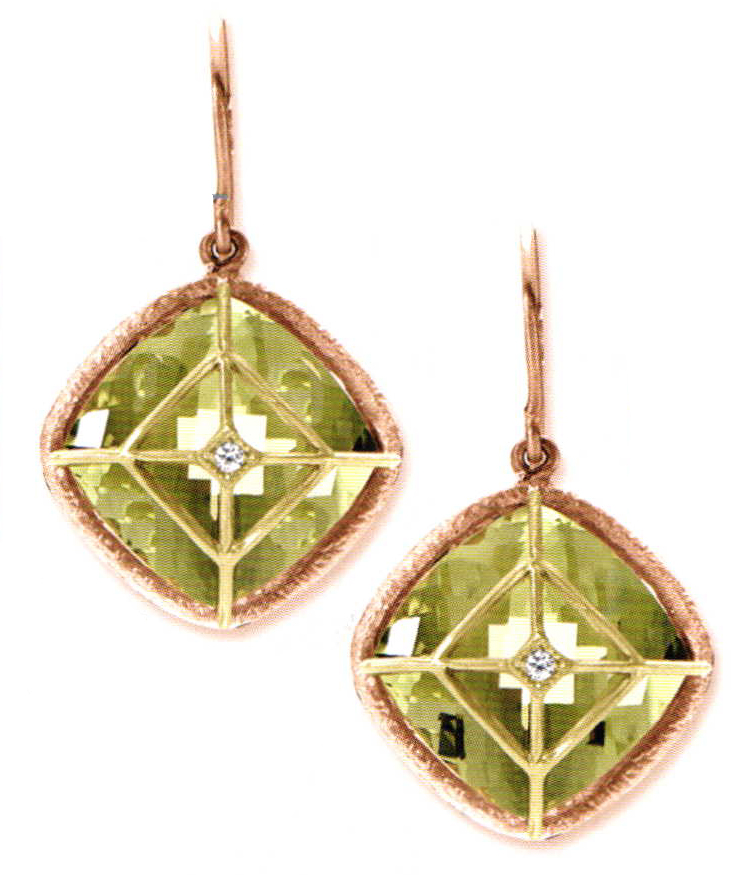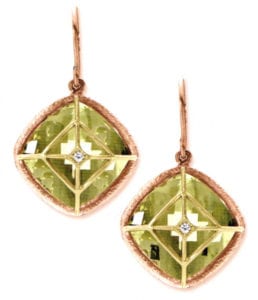 18 karat hammered rose and yellow gold earrings and citrine and diamonds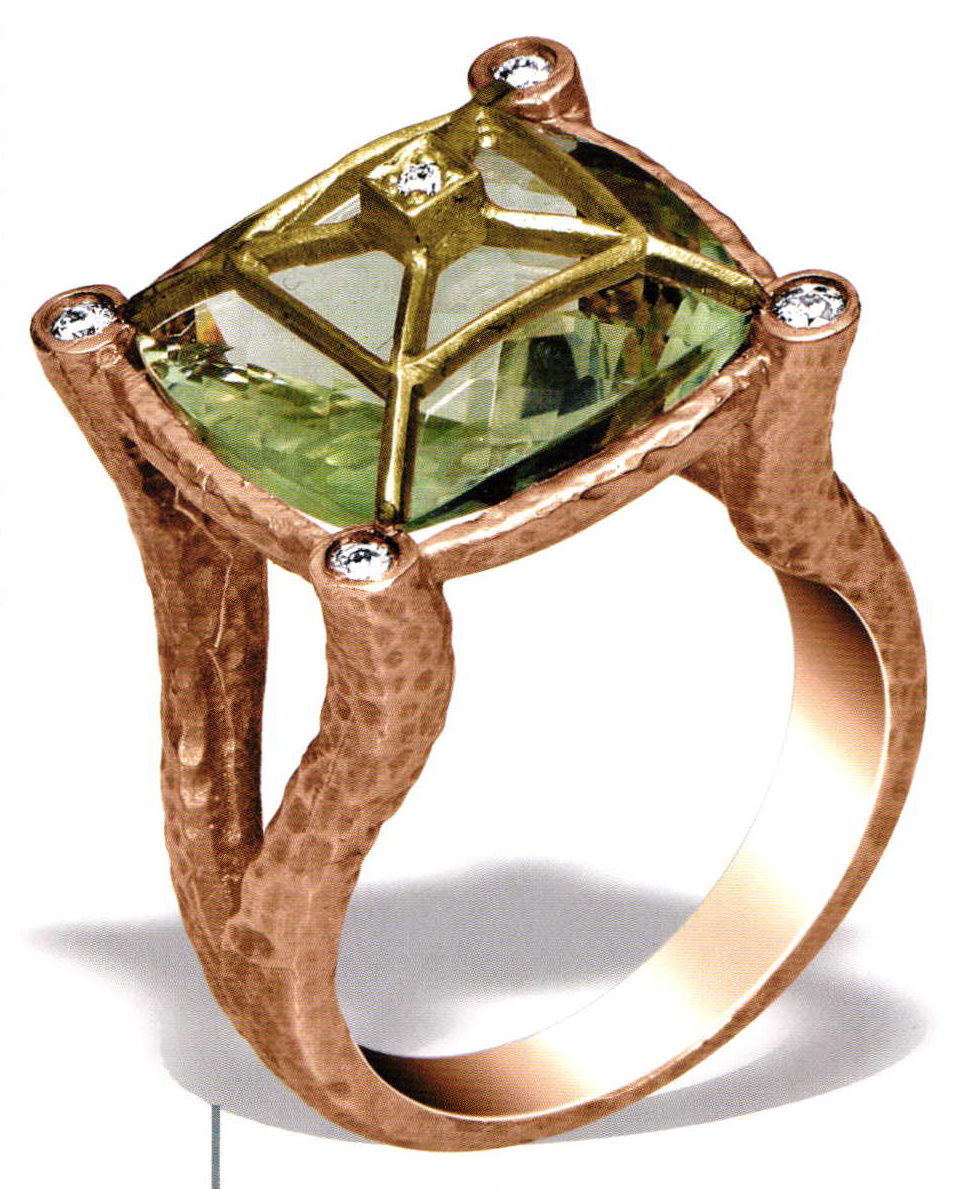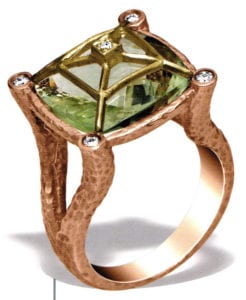 18 karat hammered rose and white gold ring with praziolite and diamonds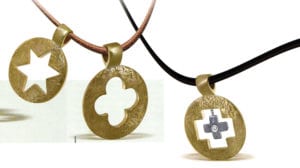 18 karat hammered yellow and white gold pendants with diamond
With their precious jewelry, the three from T.E.A. have already kicked up quite a storm. Several pieces were presented in the American luxury and lifestyle magazine Jezebel in the fall of 2006. In the summer, they participated in the JCK Show in Las Vegas for the first time and were very pleased at the response. The young women have submitted their latest creations to the design competition at the JCK Show 2007. Many prominent jewelers in Los Angeles, such as Kaviar And Kind on Sunset Boulevard, Malibu Rock Star Jewelry in Malibu and Mardo Fine Jewelry in Newport Beach have already included T.E.A. in their ranges. Additionally, the three young women run a store in the city center of L.A., which also accommodates their studio and jewelry manufactory.