Getting a superior fit on your next custom ring order could be just a few mouse clicks away. Superfit Inc., the King of Prussia, Pennsylvania-based manufacturer known for its tailor-fit shanks, recently launched Digital Installations, a program that enables jewelers and custom designers to download a design template online that allows the trademarked Superfit technology to be incorporated into any ring's unique construction-regardless of dimensions or contours.
Superfit's Hinge and Latch System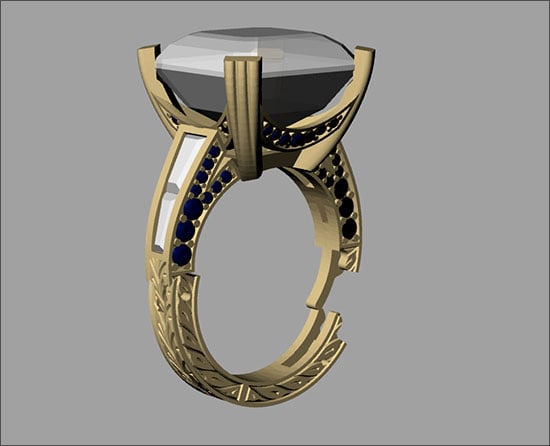 Superfit's hinge and latch system allows rings to be opened and fitted to the base of a consumer's finger, preventing rolls, twists, turns, or difficulty in removal over a larger knuckle.
"With the industry's growing implementation of CAD, Superfit wanted to make it easier for designers to seamlessly add our mechanism while they were in the design process," says Eric Alulis, vice president of product development. "We can fine-tune our hinged mechanism to accommodate the specific dimensions of any design. Beyond the aesthetic advantages, this will completely eliminate seams, solder, and scrap metal from the process."
Once a jeweler completes a custom design using the new Digital Installa-tion guidelines, he or she uploads the design to Superfit's password-protected website portal, and the company manufactures the finished mounting.
For details, superfitinc.com.