The Belgian designer Nico Taeymans has a lot of stories to tell: The one about the boy who grew up in the port district of Antwerp and who always dreamt of being an artist. Or one of his many jewelry stories of which each one is as different as his collections.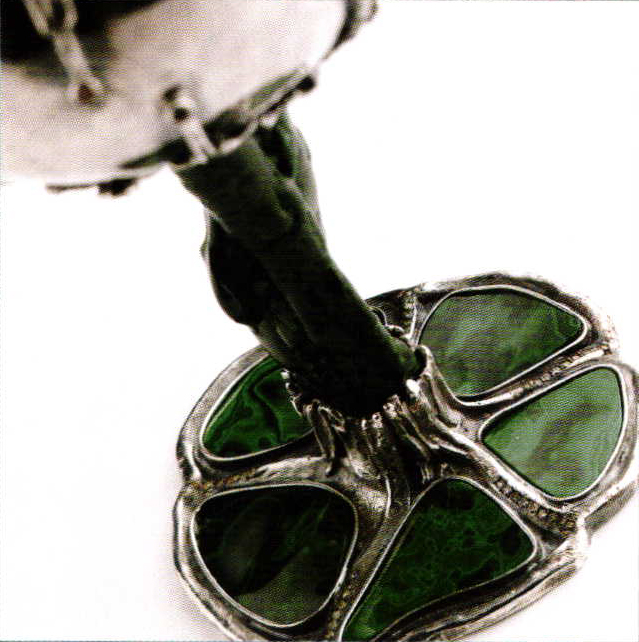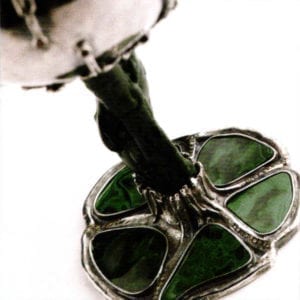 A woman is seated – her back facing the viewers – in the dark. If you click on her body, she rises and a door to a room, bathed in light, opens at the end of the dark room. She approaches the light with steady step. This is the intro to the homepage by the Belgian artist Nico Taeymans; it also reflects how people respond to his jewelry lines. The Antwerp-based artist develops at least five different collections each year, along with objects made of tin or hand-forged silver. It therefore does take some time to cast light into the dark of this manifold variety.
A self-taught career
Nico Taeymans is a multi-faceted artist. In Flanders, his jewelry has been renowned for years: timeless pieces in silver, sparkling fashion collections, personal wedding rings and special designs in gold. A more unfamiliar, but no less unique, facet of his work are his objects in wood, silver and pewter. His recently published, lushly illustrated book "Jewellery and other stories" offers a survey of his work from the early years up to now. Everything started with the fact that it was Nico Taeymans', born in 1957, greatest wish to become an artist. His education in fine arts started at the St. Lucas Academy in Antwerp; later on, he got a job as an apprentice with a jeweler in the Antwerp diamond district. Evening courses at the Technicum and the Stedelijke Instituut voor Handel en Ambachten (urban institute for trade and crafts) in Antwerp followed. Until today, Nico Taeymans never stopped taking courses to specialize in certain techniques like enamel work, engraving or Mokumé Gane.
Whereas he initially only exhibited and sold sculptures and objects in wood, he soon introduced jewelry made of wood, gold and gemstones. Based on experiments with various materials, tin and silver gradually became the most important resources for the two major collections: one for fashion jewelry and one for silver jewelry. At the same time, the self-made man developed exclusive wedding rings and timeless pieces in gold. Diamonds and (semi)precious stones have also gradually become more important, even taking the leading role in a few special series of colorful necklaces.
Extensive
The volume and the diversity of these three collections (fashion, silver and gold) clearly show that Nico Taeymans wants to express himself in different domains. In the same way, the urge for designing and sculpting larger objects has never left him. It results in decorative tableware, handmade cutlery and playful household accessories. Because each piece of jewelry is made by hand, each of Nico Taeymans' 20 employees feels very involved in his creations. In this context, the design of each collection is always a long process, over the course of which the individual ideas and their possible implementation must grow and mature slowly. The Belgian national, whose work cannot be forced into any distinct genre, approaches his work in an emotional and sociable manner. Feedback from his employees, colleagues and customers is extremely important to him. This is why he summarizes: "Each piece must breathe, carrying within it the mark of its creator. For me designing is having a dialogue with the outside world. I would not be very successful on a desert island."