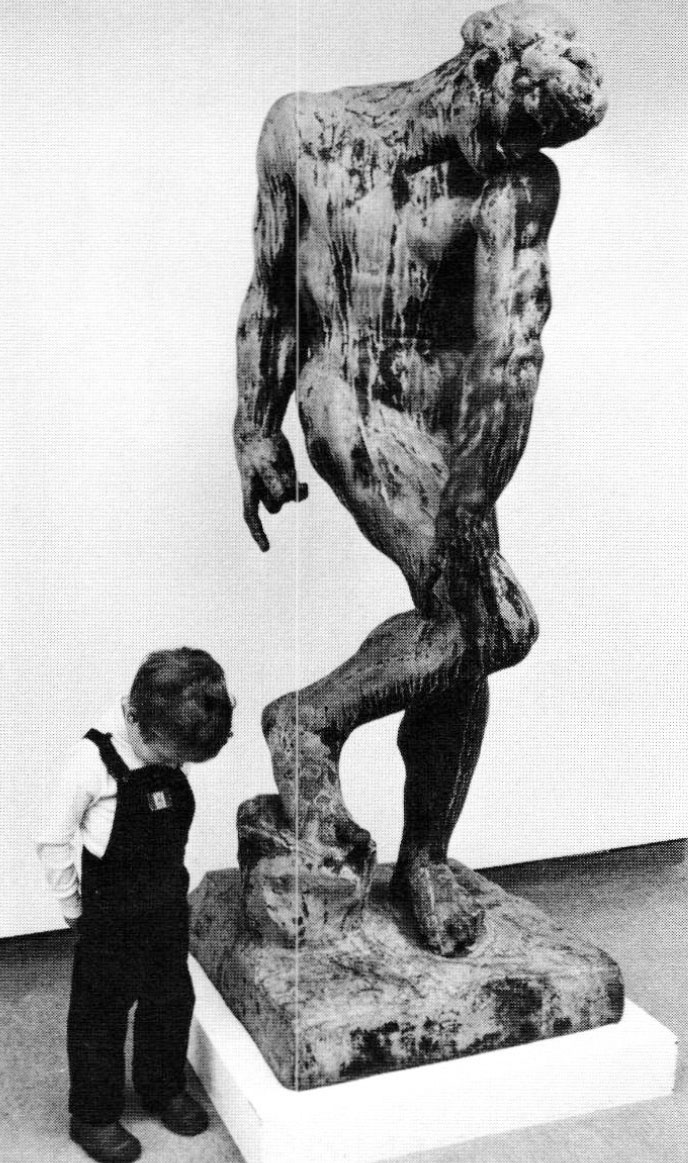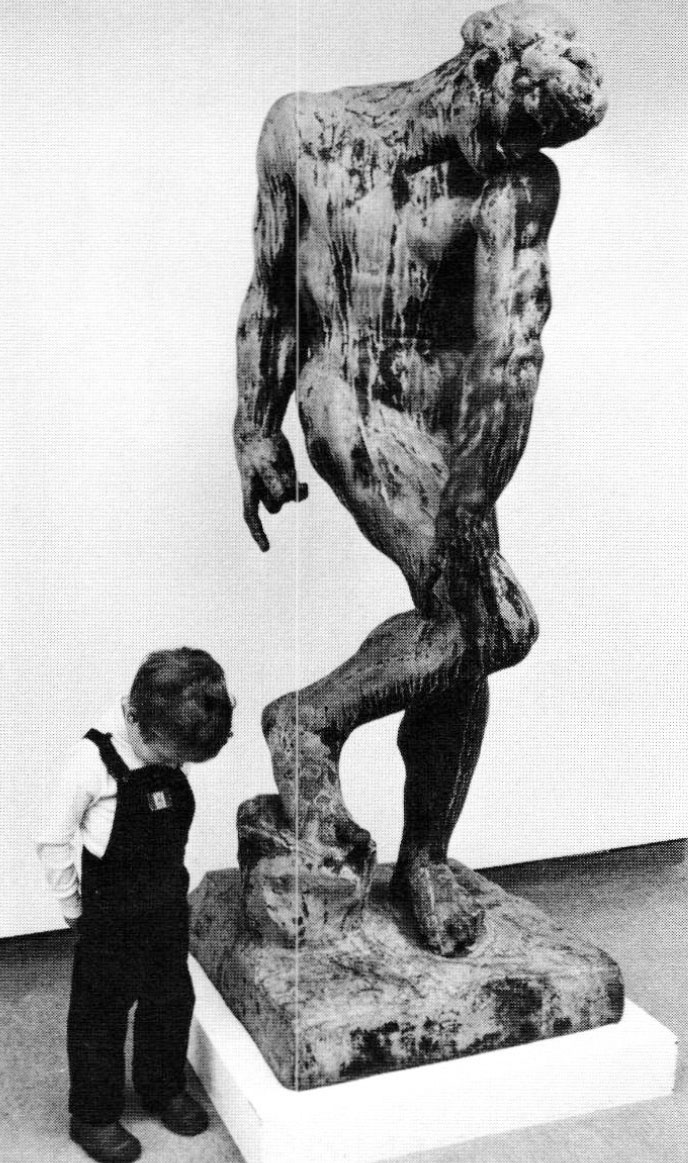 A Metalsmith's Guide to Toronto
---
6 Minute Read
In the Ojibway language, Toronto means "meeting place." At this site on the northern shore of Lake Ontario 18th-century French and English traders met native Indians to barter for fur pelts. Today Toronto is a city of over two million people and the center of English Canadian commerce, industry and culture.
Its Anglo Saxon grid of clean streets and parks is superimposed on a marvelous range of flourishing ethnic communities for Canada is proud to be a mosaic of cultures rather than a melting pot. Although much of the world associates Canada with cold, hockey, and vast stretches of wilderness, visitors to Toronto delight in finding it to be both a very civil, and a civilized, city.
A Metalsmith's Guide to Toronto
For the metalsmith, Toronto offers its first-rate Royal Ontario Museum, the Art Gallery of Ontario and a host of other galleries specializing in everything from Inuit art to holography, with a surprising abundance of Henry Moore sculpture. Victorian neighborhoods are rich in stained glass and wrought iron, and the new Royal Bank building boasts over a quarter of a million dollars' worth of gold in its reflective glass. While the news media and language make Americans feel at home in Toronto, one is quietly reminded that Canada is a foreign country where "jewelry" is usually spelled "jewellery", "check" becomes "cheque" and the Precious Metals Marking Act requires that silver and gold stamped with quality marks also carry the maker's trademark previously registered in Ottawa.
Lastly, Toronto is home to an energetic Metal Arts Guild that welcomes guests from out of town to its meetings and events. For further information contact: The Metal Arts Guild, 529 Richey Crescent, Mississauga, Ontario L5C 1N5. Sometimes the best part of travel is not only the visual and intellectual stimulation of museums and galleries but the opportunity to meet people in diverse places, like the north shore of Lake Ontario.
MUSEUMS
THE ROYAL ONTARIO MUSEUM, 100 Queen's Park, tel: 978-3692. Open 10-6 daily, 10-8 Thursday, Friday. The museum is undergoing renovations and its important collections of gems, minerals and Chinese bronzes are not open. Some metalwork is scattered through other exhibits. There will be a special show of metal during the Society of North American Goldsmith's conference in June 1985.
ART GALLERY OF ONTARIO, 317 Dundas Street West, tel: 977-0414. Open 11-5:30 Tuesday to Sunday, 11-9 Wednesday, Thursday. The AGO houses the world's largest public collection of works by Henry Moore. A delightful Calder mobile hangs in a second floor stairwell. The Jewellery Shop offers a cross section of the work of Canadian jewelers.
SIGMUND SAMUEL CANADIANA BUILDING, 14 Queen's Park Crescent West, tel: 978-3711. Open 10-5 Monday to Saturday, 1-5 Sunday. Contains an important early Canadian silver collection.
MUSEUM OF HISTORY OF MEDICINE, Academy of Medicine, 288 Bloor Street West, tel: 922-0564. Open 9:30-4 Monday to Friday. Houses a fascinating array of infant feeding objects, many of which are in silver.
CRAFT SHOPS AND GALLERIES
THE CRAFT GALLERY, 346 Dundas Street West, tel: 977-3351. Open 10-5 Tuesday to Saturday, 2-5 Sunday. The showplace for Ontario craftsmen in all media.
ONTARIO CRAFTS COUNCIL RESOURCE CENTER, 346 Dundas Street West, tel: 977-3351. Open 12-5 Tuesday to Friday. This second-floor resource center contains a reference library and portfolios of Ontario craftsmen.
THE GUILD SHOP, 140 Cumberland Street, tel: 921-1721. The mixed media retail outlet that supports the Ontario Crafts Council.
PRIME CANADIAN CRAFTS, 229 Queen Street West, tel: 593-5750. An excellent collection, strong in ceramics and encouraging to its jewelers. LETKI DESIGNS, 26 Baldwin Street, tel: 979-2821. Limited-production and one-of-a-kind work by two Toronto jewellers.
PEPE AND MAUREEN, Village by the Grange, 71 McCaul Street, tel: 979-3141. Two Toronto jewelers who work particularly in silver and lapis lazuli.
DESIGN DEPARTMENT STORE, Village by the Grange, 71 McCaul Street, tel: 979-3288. Sponsored by the Ontario College of Art to sell student and faculty work.
HARBOURFRONT, 235 Queen's Quay West, tel: 364-5665. A complex of craft studios, including metal, gallery spaces and a retail shop.
MERTON GALLERY, 68 Merton Street, tel: 481-1986. Always some jewellery on exhibit and sometimes metal sculpture.
WINDSONG GALLERIES, 6700 Mississauga Road, Mississauga, Ontario, tel: 821-4747. An extremely large gallery in a suburban corporate office building.
JEWELLERY STORES
The Yorkville are has many fine shops and art galleries and perhaps the best grouping of jewellery stores.
SECRETT JEWEL SALON, 14 Avenue Road, tel: 967-7500. An established store that cares about its unique window displays.
BENI SUNG, Creeds, 45 Bloor Street West, tel: 923-2500. A Toronto jewellery designer with his own boutique in an elegant store.
HARHAY AND MCKAY JEWELLERS, 500 Bloor Street West, tel: 928-0180. A good selection of contemporary Canadian art jewellery.
PETER CULLMAN, INC., 99 Yorkville Avenue, tel: 964-2196. A most personable craftsman and an excellent goldsmith.
SOMMER JEWELS INC., 45 Avenue Road, tel: 960-2458. Mainly estate jewels in a sophisticated decor.
AMARYLLIS JEWELLERY LTD., 104 Scollard Street, tel: 960-3207. Mostly one-of-a-kind pieces in precious metals and some exotic materials.
GEORG JENSEN (CANADA) LTD., 95A Bloor Street West, tel: 924-7707. The Danish silversmiths.
LOUIS WINE LTD., 848A Yonge Street, tel: 929-9333. Antique jewellery and silver, especially Irish and English.
SUPPLIERS
The jewellery trade has traditionally centered around Dundas Square and many small manufacturers and suppliers still dot the area.
H&W PERRIN CO., LTD., 277 Victoria Street, tel: 977-5303. Tools, findings and watchmaking supplies.
LACY & CO., LTD., 211 Yonge Street, tel: 368-3451. Tools.
BURCO SALES & SERVICE, 12 Shuter Street, tel: 862-1655. Tools.
TRANSCONTINENTAL TOOL CO., 21 Dundas Square, tel: 363-2940.
MANEK GEMS, 27 Queen Street East, tel: 362-2028.
LOUIS FRANKIAN, 229 Yonge Street, tel: 363-2116. Diamonds and pearls.
JOHNSON MATTHEY LTD., 21 Dundas Square, tel: 368-4653. Refiners.
IMPERIAL SMELTING, 215 Victoria Street, tel: 475-9566. Refiners.
SOLWAY METAL SALES, 26 Ernest Avenue, tel: 531-1131. Great scrap metal.
PECKOVER'S LTD., Langstaff and Keele Avenue, Concord, tel: 669-9444. Brass, copper, and aluminum.
DELTA ENGRAVERS LTD., 2612 St. Clair Avenue West, tel: 767-8791. Steel stamps.
BIRK AND WALLACE, 5135 Creekbank Road, Mississauga, tel: 624-5135. Plating and repairs.
SCHOOLS
Unfortunately, metalsmithing programs are being closed with alarming rapidity in the Toronto area. If you wish to visit a school, please phone in advance for an appointment.
GEORGE BROWN COLLEGE, Casa Loma Campus, 160 Kendall Avenue, tel: 967-1212. Christel Klocke, Jewellery Department.
SHERIDAN COLLEGE SCHOOL OF CRAFT AND DESIGN, 1460 South Sheridan Way, Mississauga, tel: 274-3685. William Ottemiller, Metal Studio. (Department closes June 1986).
ONTARIO COLLEGE OF ART, 100 McCaul Street, tel: 977-5311. Beth Alber, Metal Studio.
METAL VIEWS
WROUGHT IRON—the ornate cow gates in front of Osgoode Hall, corner of Queen Street West and University Avenue. They allow people to pass through, but keep the cows out in the meadows that once surrounded the hall.
STEEL—from the top of the CN Tower, see the pattern of steel railroad tracks that run under the world's tallest free-standing structure.
BRONZE—at Ed's Warehouse, 270 King Street West, dine amidst antique bronze sculptures and Victorian memorabilia.
BRASS—in the lobby of Canada Permanent, 320 Bay Street, see the fine Art Deco cast brass decoration.
ALUMINUM—in the Cinesphere at Ontario Place, see a movie on a six-story-high screen in the triodetic dome structure of aluminum tubing and baked enamel.
Secrett Jewel Salon
Planetarium
Galleries & Shops
Harhay & McKay Jewelry
Georg Jensen
Beni Sung at Creeds
University of Toronto Snag Conference Site
Queens Park
Sigmund Samuel Canadian Collection
Toronto General Hospital
Letki Designs

Craft Gallery & Resource Center
Chinatown
Art Gallery & Grange
Ontario College of Art
Prime Canadian Crafts
Toronto City Hall
Osgoode Hall
Olo City Hall
Eatons
Simpsons
Anne Barros is a Toronto silversmith.
You assume all responsibility and risk for the use of the safety resources available on or through this web page. The International Gem Society LLC does not assume any liability for the materials, information and opinions provided on, or available through, this web page. No advice or information provided by this website shall create any warranty. Reliance on such advice, information or the content of this web page is solely at your own risk, including without limitation any safety guidelines, resources or precautions, or any other information related to safety that may be available on or through this web page. The International Gem Society LLC disclaims any liability for injury, death or damages resulting from the use thereof.
---
The All-In-One Jewelry Making Solution At Your Fingertips
When you join the Ganoksin community, you get the tools you need to take your work to the next level.
Become a Member
Trusted Jewelry Making Information & Techniques
Sign up to receive the latest articles, techniques, and inspirations with our free newsletter.