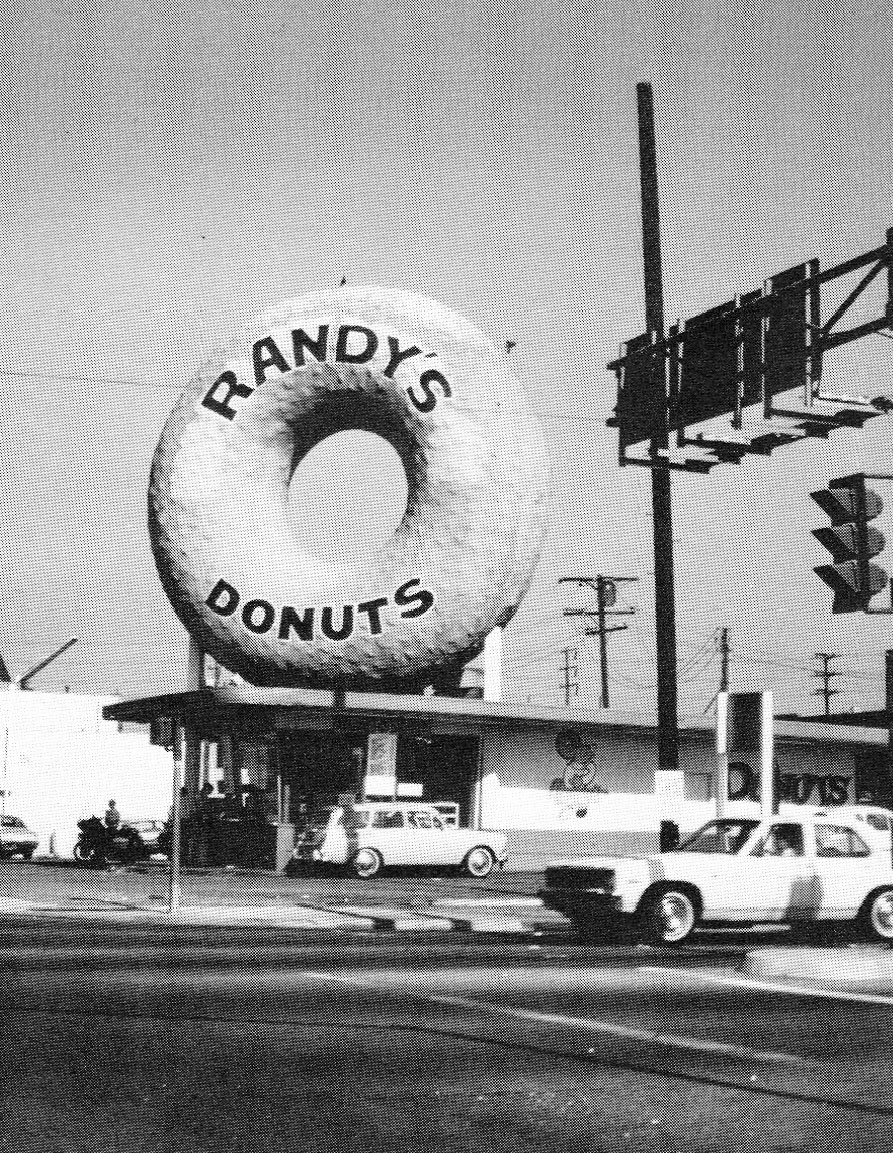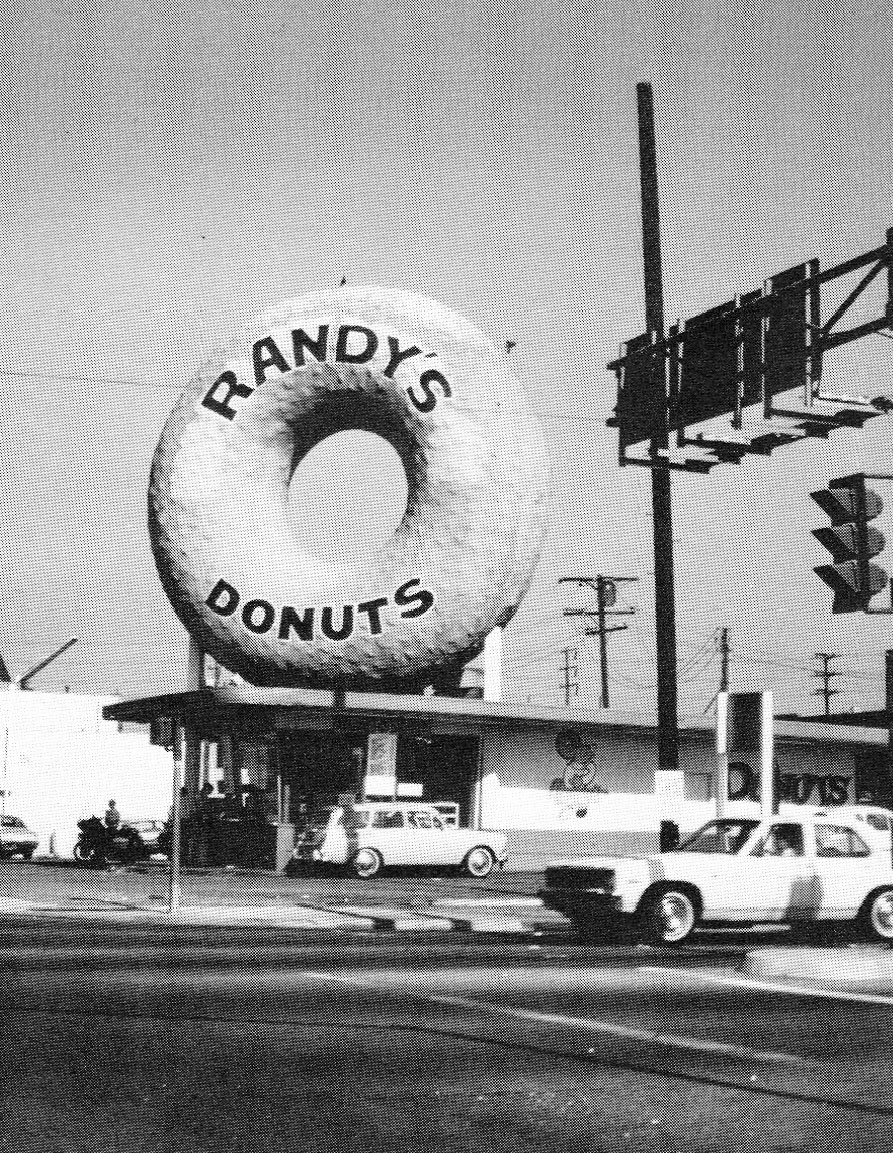 A Metalsmith's Guide to Los Angeles
---
14 Minute Read
This Metalsmith's Guide to Los Angeles can be useful to metalsmiths who are new to the Los Angeles area or to people who have been living here and developed an interest in the metalsmithing world. The information is based on the experience I have accumulated in living here for about 20 years and the research I did especially for this guide.
I sometimes jokingly tell friends that if you're patient enough you can find and buy everything you need for your craft and living needs at a swap meet (flea market) or an auction. The Sunday edition of The Los Angeles Times, Metro section, Part II, has several pages of ads for upcoming auctions in the greater Los Angeles area. If you have never been to an auction, you should go just to see how it works. There is usually a two or three day pre-auction period when you can inspect the items to be auctioned. Take a tool catalog with current prices and a notepad so you can record the lot numbers of items which interest you and jot down other important information about these objects.
On the day of the auction it is wise to show up a little early and examine again those items you are interested in. They may have been moved, withdrawn or deliberately damaged to lessen the competition. Dress comfortably, bring a lunch and a good book to read during the long stretches between lot numbers you plan to bid on. At fine antique auctions, the items will be shown on a stage, one at a time, and you will be sitting down. A pair of binoculars will be very useful to you at these events. Talk to people at the auction and ask questions.
Swap Meets
Here are a few suggestions for swap meet fans: Call ahead to check location and directions if you're going for the first time. Double-checking with a map will also help get you there without wasting time and mileage. Go early. Some of the best bargains can be had when people first unload their cars and trucks. Wear comfortable clothing, shoes, hat. I usually wear overalls and carry a large rucksack. Carry as little as possible; make trips back to your car and unload your pack periodically. Leave large bulky things with the people you bought them from until you are ready to go home or pay for them and arrange to pick these items up at their homes if they live close by. You might also try using a little red wagon or shopping cart. Try your hand at bargaining to see if they would "go less." For example, an item priced at $35 you might say "Would you take $25?" You might get a "yes"; you might get "I'll go $30." You can accept or walk away with a "thank you." A flea market is like an auction.
You're really bidding on things; some you get and some you don't. After you get to know swap meets you will learn how fast certain items move (like tools for your craft). If you have only a limited amount of money set aside to spend that day, you can go around making note of all the outstanding buys in the whole swap meet, then go back to those things and try to buy them at a good price. I've only lost a few opportunities to buy this way. But don't be greedy. If you see a French-made 30-hole square draw plate for $6.00, buy it then and don't even bother to bargain. You've already got a treasure. You might also try to get people to take your personal check on expensive items. Carry good I.D., smile and be personable.
One-Day Itineraries
When I have the time I try to plan my trips to places in the Los Angeles metropolitan area so I can take in more than one place of interest. For example: If I'm going to the Los Angeles County Art Museum on Wilshire Boulevard, I'll also drop into the Craft and Folk Art Museum down the street and visit a few galleries on the same street. Then I'll do some shopping for ethnic Jewish foods on Fairfax Avenue, with an hour left to browse through the art books at Hennessy and Ingalls on Pico Boulevard. This might be followed by supper at the Japanese restaurant next door and a movie in nearby Westwood (UCLA) before heading home to Long Beach.
A typical Sunday trip to Riverside, 50 miles east of where I live in Seal Beach, would be: Leave at 8:00 AM to make the swap meet at the Van Buren Drive-In (Van Buren exit on the 91 freeway in Riverside), then go on to downtown Riverside to visit John Birbeck of Pioneer Tools,36608 Market Street at Sixth. He has the largest collection in the West of old and antique tools. Most are for sale, and he is open Sundays. Walk over to the Mission Inn (Hotel) a block away and walk through the gardens, discovering their wonderful collection of 900 bells and the iron forgings that adorn the outside architectural detailing. Have brunch in their dining room (one fixed price, all you can eat, until 2:00 PM) and then take the organized tour of the hotel or walk over to the University of California, Riverside campus, to see what is on exhibit in the art galleries.
A trip to Pasadena (on the first Sunday of each month) allows me to do the Pasadena City College swap meet, then go over to the Gamble House to see a beautiful example of a Greene and Greene redwood house done in early turn of the century California bungalow style (noon to 3 PM). Finally I'd head for the Pacific Asia Museum to see its current exhibition and browse in the consigned Oriental antiques gift shop.
Los Angeles and its surrounding area are a vast treasure house of stimulating things to see and do. These are just a few of my favorite places. From the following list I hope you will discover many more of your own.
A Metalsmith's Guide to Los Angeles
Museums
California Museum of Science and Industry, 700 State Drive. Exposition Park, Los Angeles (213) 749-0101. Traveling exhibits of metalwork
Charles Bowers Museum, 2002 North Main Street, Santa Ana (7 14) 547-8304. Periodic exhibitions; Indian silver in permanent collection
The Craft and Folk Art Museum 5814 Wilshire Boulevard, Los Angeles (213) 937-5544. Shows contemporary jewelry and metalwork
Edward-Dean Museum of Decorative Arts, Riverside County Art and Culture Center, 9410 Oak Glen Road, Cherry Valley (714) 845-2626. Some contemporary jewelry
The Francis E. Fowler, Jr., Museum, 9215 Wilshire Boulevard, Beverly Hills (213) 278-8010 Historical silver
Hebrew Union College Skirball Museum, 3077 University Avenue, Los Angeles (213) 749-8611 or 749-3424 Liturgical metalwork
La Jolla Museum of Contemporary Art,700 Prospect Street, La Jolla (714) 454-3541 Contemporary metalwork
Los Angeles County Museum of Art, 5905 Wilshire Boulevard, Los Angeles (213) 537-2590 Contemporary metalwork
Mingei International Museum of World Folk Art, University Towne Center, 4405 La Jolla Village Drive, La Jolla (714) 453-5300. International folk and contemporary metalwork
Pacific Asia Museum, 46 North Los Robles Avenue, Pasadena (213) 449-ASIA. Oriental historical metalwork and jewelry Southwest Museum, 234 Museum Drive, Highland Park (213) 221 -2163. American Indian metalwork and jewelry
Galleries
Arco Center for Visual Art Atlantic Richfield Plaza. 505 South Flower Street, Los Angeles (213) 488-0038
David Stuart Galleries, 748½ La Cienega Boulevard, Los Angeles (213) 652-7422
Frederick S. Wright Art Gallery Dickson Art Center, UCLA, Los Angeles (213) 825-9345 or 825-1461
Harry A. Franklin Gallery, 9601 Wilshire Boulevard, Suite 728, Beverly Hills (213) 271-9171
Image of the Inuit Gallery Contempo Westwood Center, 10886 Le Conte Avenue, Los Angeles (213) 473-4152
Larry Whiteley Galleries of American Folk Art, 303 North Sweetzer Avenue, Los Angeles (213) 658-8820
The Mandell Gallery, 472 North Robertson Boulevard, Los Angeles (213) 652-2396
Many Horses Gallery, 740 North La Cienega, Los Angeles (213) 659-0737
Museum of Cultural History Haines Hall, Room 2, UCLA (Central quad, near Royce Hall), Los Angeles (213) 825-4659 or 825-436I. Ethnic and folk metalwork
Stendahl Art Gallery, 7055-65 Hillside Avenue, Hollywood (213) 876-7740
Watts Towers Arts Center and Towers of Simon Rodia, 1727 East 107th Street, Los Angeles (213) 569-8181
Jewelry Galleries
Del Mano Gallery, 11981 San Vincente Boulevard, West Los Angeles (213) 476-8508
Free Hand, 8413 West 3rd Street, Los Angeles
Elizabeth Fortner Gallery, 1114 State Street, Santa Barbara (805) 966-2613
Gallery 8,74M Girard Avenue, La Jolla (714) 452-3732
The Raku, 224 Yale Avenue, Claremont (714) 626-8876
The Raku, 924 State Street, Santa Barbara (805) 966-9950
Running Ridge Gallery, 310 E. Ojai Avenue, Ojai
A Singular Place, 2718A Main Street, Santa Monica (213) 399-1018
Houses
The Gamble House, 4 Westmoreland Place, Pasadena (213) 793-3334 or 681-6427. A California bungalow-style home with sculptured woodwork, hand-shaped beams and projecting rafters; designed by architects Greene and Greene
Hollyhock House, Barnsdale Park, 4809 Hollywood Boulevard, Los Angeles (213) 662-7272. Designed by Frank Lloyd Wright
Mission Inn, 3649 7th Street, Riverside. A historic, mission-style hotel with Spanish antiques, 900 bells and crosses. St. Francis chapel contains a 200-year-old altar from Guanajuato, Mexico, and Tiffany windows
Schools
California State College, San Bernardino, 5550 State College Parkway, San Bernardino, CA 92407 (714) 887-7201
California State University, Fullerton, Department of Art, 800 North State College Boulevard, Fullerton , CA 92634 (714) 773-3471or 773-3172 Directions: From the Orange Freeway (57), exit at Nutwood and drive west to State College Blvd., turn right onto Dorothy Lane and then left into a coin-operated lot. Instructors: Ray Hein; Al Ching
California State University, Long Beach, Art Department, 1250 Bellflower Boulevard, Long Beach, CA 90840 (213) 498-4376 or 498-4377 Directions: From the San Diego Freeway, take the Bellflower exit and drive south. The Art Department is near Seventh and Bellflower. Instructors: Dieter Muller-Stach; Alvin Pine
California State University, Los Angeles, Art Department, Fine Arts Building, 5154 State University Drive, Los Angeles, CA 90032 (213) 224-6111 or 224-3521 Directions: San Bernardino Freeway to the Eastern  venue exit; turn left directly into the campus. Instructor: Carol R. Radakovich
California State University, Northridge, Fine Arts Building, 18111 Nordhoff, Northridge, CA 91330 (213) 885-1200 Instructor: Fred Lauritzen
Cerritos College, 1110 E. Alondra Boulevard, Norwalk, CA 90650 (213)860-2451 Instructor: Joe Girtner
El Camino College, 16007 S. Crenshaw, Torrance, CA 90506 (213) 532-3670
Gemological Institute of America, 1660 Stewart Street, Santa Monica. CA 90404
Jewelry Tech Institute, Inc., 7271 Garden Grove Boulevard, Suite F, Garden Grove, CA 92641 (714) 897-0935 or 897-0930 Instructor: Marilyn Ravanal
Long Beach City College, 4901 East Carson Street, Long Beach, CA 90808 (213) 420-4111 Instructor: Marcia Lewis
Orange Coast College, 2701 Fairview Road, Costa Mesa, CA 92626 (714) 834-5651
Pasadena City College, 1570 East Colorado Boulevard, Pasadena, CA 91106 (213) 795-6961 Instructor: Kay Yee
Pierce College, 6201 Winnetka, Woodland Hills, CA 91371 (213) 347-0551
Santa Ana Junior College, 1530 W. 17th Street, Santa Ana, CA 92706 (714) 547-9561
San Diego State University, Art Department, San Diego, CA 92182 (714) 265-5000 Instructors: Arline Fisch; Helen Shirk
Bookstores
Davis and Schorr Art Books 1547 Westwood Boulevard, Los Angeles (213) 477-6636
Dawson's Book Shop, 535 North Larchmont Boulevard, Los Angeles (213) 469-2186
Hennessey & Ingalls, Inc. Westland Shopping Center, 10814 West Pico Boulevard, Los Angeles (213) 474-2541. Exclusively art, design, architecture books
Hunters Books, 463 North Rodeo Drive, Beverly Hills (213) 274-7301
Zeitlin and ver Brugge, 815 North La Cienega Boulevard, Los Angeles (213) 652-0784 or (213) 655-7581. Old and used books
Suppliers and Services
Most of these suppliers have extensive catalogs for their customers
Tools and Supplies
Allcraft Tool and Supply 204 North Harbor Boulevard, Fullerton (714) 870-8030 or 870-8031
California Craft Supply, 1096 North Main Street, Orange (714) 633-8891
Friedheim Tool, 412 West 6th Street, Los Angeles (213) 628-4174
Gesswein, Paul H. & C., 676 West West Wilson Avenue, Glendale (213) 240-7113
Pioneer Tools, 3660 B Market Street (at sixth), Los Angeles
Progress Machine & Tool, 1422 South Main Street, Los Angeles (213) 748-7797
Southwest Smelting & Refining Co., Inc. (SWEST), 1725 Victory Boulevard, Glendale (213) 246-8385
Jewelry Casters and Rubber Mold Makers
Art Casters, 608 South Hill, Los Angeles (213) 622-2461
La Valley Casting, 5246 East Beverly Boulevard, East Los Angeles (213) 723-3941
LeVine Polishing Co., 605 South Hill Street, Los Angeles (213) 625-3291 or 625-9762
Schuber & Son, Inc., 5275 East Washington Boulevard, Los Angeles (213) 263-3392
C.F. Weston, 1707 Berkeley Street, Santa Monica (213) 828-8515
Jewelry Casting, Investment, Lost Wax Casting Suppliers
Dick Ells Co., 908 Venice Boulevard, Los Angeles (213) 747-5129
J.F. McCaughin Co., 2628 North River Avenue, Rosemead (213) 573-5781. Main warehouse and factory
J.F. McCaughin Co., 312 West 5th Street, Room 502, Los Angeles (213) 623-6210. L. A. showroom
Dental Jeltrate, RTV, Latex, Silicones and P.V.C. Molding
Commercial Plastics & Supply Co., 2124 West Rosecrans, Gardena (213) 532-9151
Regal Plastics Supply, 249 West Victoria, Carson (213) 538-5860
Westwood Ceramic Supply 14400 Lomitas City of Industry, Los Angeles (213) 330-0631
White, S.S., Division of Pennwalt Corp., 12361 Industry, Garden Grove (714) 598-8711
Electroplaters
Antique Metal Finishing & Silver Plating, 1201 Newport Avenue, Long Beach (213) 597-1636
Boyles-Snyder Co., 6610 Lexington Avenue, Los Angeles (213) 463-4697
Gold and Silver Refiners
David Fell Refiners, 4176 Pacific Way, Los Angeles (213) 262-0121
Englehard Met-Tech, 11880 Western Avenue, Garden Grove (714) 594-2753
Handy & Harmon, 4140 Gibson Road, El Monte (213) 283-8181
lrach and Gardner, 7049½ Vineland, North Hollywood (213) 877-0458
Martin Hannum Refining Co. 810 South Mateo Street, Los Angeles (213) 622-7101
Scrap Gold and Silver Buyers
David Fell, 4176 Pacific Way, Los Angeles (213) 262-0121
General Refining Corp., 614 South Hill Street, Los Angeles (213) 624-4862
Scrap Metal Sellers
Action Sales & Metal Co., Inc. 1807 East Mauretania, Wilmington (just off Alameda and Pacific Coast Highway) (213) 549-5666 Titanium, brass, copper, lead
Airways Metal & Refining Co. 1025 McFarland Avenue (off Anaheim) Wilmington (213) 830-4761 or 775-7208. Brass, copper, lead, bronze
Gabriel Metal & Alloy Co., 2908 Hullet, Long Beach (213) 634-3990. Titanium and exotic metals
Stone Dealers: Precious and Semiprecious
Atlas Gems & Mineral, 6104 Whittier Boulevard, Los Angeles (213) 728-1131
Francis Hoover, 12445 Chandler Boulevard, North Hollywood (213) 761-1505. Wholesale
George C. Houston, 607 South Hill Street, Los Angeles (213) 625-7729. Wholesale
Griegers, Inc., 900 Arroyo Parkway, Pasadena (213) 795-9775
Shale's, 9232 West Pico, Los Angeles (213) 276-8222
Surplus Outlets
Douglas Aircraft Surplus Store Cherry Avenue (1 block north of Wardlow) Long Beach. First and third Saturday of each month
North American Aircraft Surplus Store, La Cienega and 111th Streets (L.A. International Airport-San Diego Freeway Imperial Highway exit). Tuesday and Friday, 10-2:30 PM; Saturday 8-12
Rockwell-North American Surplus Store, Clark and Imperial Highway, Downey. Saturday only, 9-12
Swap Meets and Flea Markets
Arcadia Edwards Drive-in Movie 4469 Live Oak Avenue (213) 447-9266. Open Saturday and Sunday. Used items
Azusa Foothill Drive-in Movie 675 East Foothill Boulevard (213) 334-0263. Open Sunday only. Used items
Costa Mew Orange Coast Community College, 2701 Fairview Avenue (714) 834-5651. Open Sunday only
El Monte Starlite Drive-in Movie 2540 N. Rosemead (213) 448-7632. Open Saturday and Sunday. Used items
Gardena Roadium Drive-in, 2500 West Redondo Beach Boulevard (213) 321-3920. Open daily except Monday; Wednesday is antique day; new goods on Saturday and Sunday; used items rest of week
Gardena Vermont Drive-in Movie, 17737 South Vermont Avenue (2L3) 324-0923. Open Saturday and Sunday. Used items
Huntington Beach Golden West College Swap Meet. Golden West and Edinger. Open Saturday only. Used items
Irwindale Swap-O-Rama. San Gabriel Speedway (213) 962-2519. Open Saturday and Sunday. Used items
La Verne Mt. Baldy Swap Meet 3515 White Avenue (714) 593-2110. Outdoors. Open Sunday only. Used items
Paramount Drive-in Movie Swap Meet, 14711 Paramount Boulevard (213) 633-7041. Open seven days. Tuesday: "junk day"
Pasadena City College Flea Market, 1570 E, Colorado Boulevard (213) 449-9006. Open only first Sunday of each month. Antiques and collectibles
Pasadena Rose Bowl Stadium (213) 588-4411. Held second Sunday of each month. Antiques and collectibles
Pomona Mission Drive-in, 10798 Mission Avenue (714) 628-7943. Open Saturday and Sunday. Used items
Riverside Van Buren Drive-in Swap Meet, 3035 Van Buren Boulevard (714) 688-2360. Open Saturday and Sunday. Used items
San Bernardino Swap and Save 689 South "E" Street, National Orange Show Grounds (714) 885-0201. Open Sunday only. Antiques and collectibles, used items
San Fernando Swap Meet,585 Glen Oaks Boulevard (213) 361-9956. Open Tuesday, Saturday and Sunday. Outdoors
Santa Ana Harbor Drive-in 3700 West McFadden (714) 531-1272. Open Saturday and Sunday. Used items
Sagus Swap Meet, 25000 Soledad Canyon Road (805) 259-3886. Open Sunday only. Antiques, collectibles, used items
Whittier Sundown Drive-in 12322 Washington Boulevard (213) 696-7560. Open Saturday and Sunday. Used items
Worth Visiting
Here are a few places that don't fit into any of my other categories:
The Cutting Edge, 3871 Grand View Avenue and Venice Boulevard (213) 390-9723. Woodworking tools, machinery, books, classes, and exotic woods all under one roof. Tool swapmeet four times a year in the parking lot
International Jewelry Center (New), Northeast corner of 6th and Hill diagonally across from the older nine-story "Jeweler's Trade Building" 607 South Hill Street, Los Angeles
Main Street, Santa Monica between Ocean Park Boulevard and Pier Street. Three blocks of interesting galleries, retail shops, and restaurants
Pacific Design Center, San Vincente Boulevard and Melrose Avenue, Beverly Hills. A group of interior design and accessories showrooms under one roof
Pioneer Tools. Rear of 36008 Market Street and 6th, Riverside (714) 787-8675. Largest collection in the west of old, antique and used tools under one roof
Rodeo Drive, Beverly Hills. Three blocks of the most exclusive and expensive shops in Los Angeles, Jewelers, silversmiths and antique galleries
Standard Cutlery and Supply Co., 9509 Santa Monica Boulevard, Beverly Hills (213) 276-7898. Claims to have the largest selection of cutting implements in the world.
References
Antique Shopping in Southern California, Joan Olson, Elaine Williams. A comprehensive guide to seven counties about antique shows, auctions and shop hours; directions, specialties, maps and articles
The Auction Companion, Daniel J. and Katherine Kyes Leab. New York: Harper and Row, 1981
Automobile Club of Southern California, maps and guide books
California Magazine, November 1982
A Guide to Architecture in Los Angeles & Southern California, David Gebhard, Robert Winter. Los Angeles: Peregrine Smith, $11.95
Inside LA Art, Deborah Ashin. A guide to museums and galleries from Santa Barbara to San Diego. San Francisco: Chronicle Books, 1980, $6.95
LA/ Access, Richard Saul Wurman. The official Los Angeles guidebook. Los Angeles: Access Press, 1980, $8.95
The Los Angeles Art Review, Hank Baum, Editor. An art explorer's guide. The Krantz Co. Publishers, 1981, $7.95
Los Angeles Magazine, April 1982 The Los Angeles Times, Sunday Calendar and Metro sections. November 28, 1982
National Directory of Shops/Galleries / Shows/ Fairs, Where to Exhibit and Sell Your Wares, 1982/83. Edited by Sally Ann Davis. Cincinnati, OH: Writers Digest Books, $12.95
Recycler: Classified Guide to L.A., #443, November 24-December 1, available on newsstands
Sunset Magazine of Western Living. October, November, December 1982, $1.25 Western U.S.A. Flea Market Directory Summer 1982, $1.00
Alvin Pine is a professor of metalsmithing and jewelry at California State University, Long Beach
You assume all responsibility and risk for the use of the safety resources available on or through this web page. The International Gem Society LLC does not assume any liability for the materials, information and opinions provided on, or available through, this web page. No advice or information provided by this website shall create any warranty. Reliance on such advice, information or the content of this web page is solely at your own risk, including without limitation any safety guidelines, resources or precautions, or any other information related to safety that may be available on or through this web page. The International Gem Society LLC disclaims any liability for injury, death or damages resulting from the use thereof.
---
The All-In-One Jewelry Making Solution At Your Fingertips
When you join the Ganoksin community, you get the tools you need to take your work to the next level.
Become a Member
Trusted Jewelry Making Information & Techniques
Sign up to receive the latest articles, techniques, and inspirations with our free newsletter.