Soldering can be difficult when you don't have the proper ventilation. This article shows how to construct a soldering station venting system at home.
A selection of images showing an efficient homemade system using:
Electrical window fan.
A galvanised bucket.
A length of flue lining pipe.
Aluminium sheet.
Rivets.
Araldite epoxy adhesive.
Large Jubilee Clip.
Liner end Plate.
Possible modification:
An internal electric light in the working area. A rubber sealing ring over the pipe end and the window fan. Fitting of an adjustable metal visor for the front upper viewing area.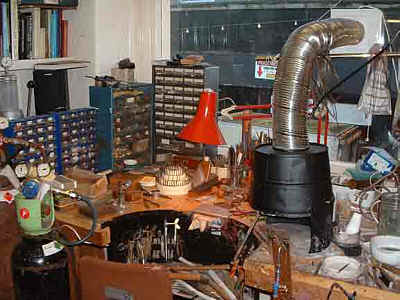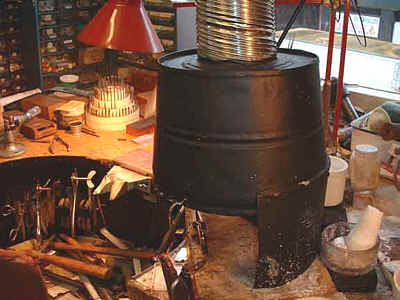 The working area beneath the vent.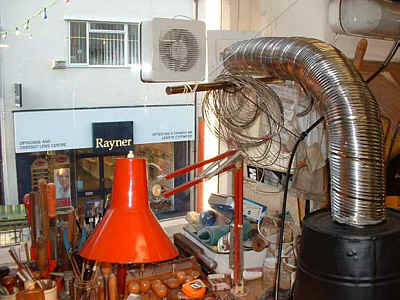 Window extraction fan.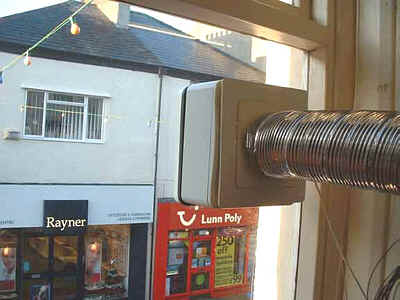 Window extraction fan and vent outlet in position.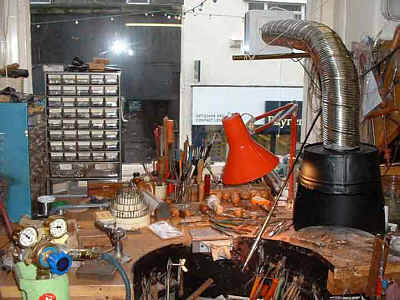 The vent with more metal removed from the front area, providing a better viewing area whilst maintaining the same suction effect.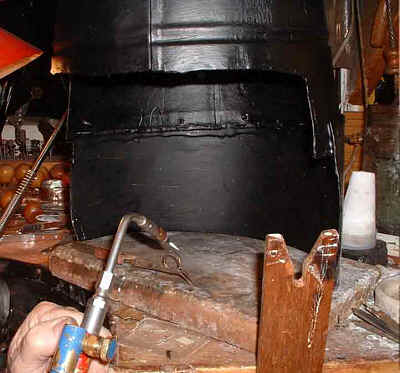 Close-up of working area inside the vent.
Note the torch wooden rest.  This allows you to keep the torch lit and pointing towards the vent.