Those in search of innovative, youthful jewelry design in France have to search long and hard. A vibrant jewelry-designing scene appears to be lacking in the country of connoisseurs and fashion designers. However, with a little perseverance, genuine pearls of design are uncovered.
"In France, manufacturing contemporary jewelry means swimming against the current, …, it is a tale of individuals, standing alone." This is the beginning of an article written by the French jewelry designer Monika Brugger in 2005 for the Forum fur Schmuck und Design e.V.. Recently, those choosing to follow the career path of the freelance goldsmith in France have had to be prepared to fight hard, both for their training and for their professional survival.
The first problem encountered is the fact that France appears to offer little or no opportunities to study jewelry design at university level. Compared with its European neighbors, France is behind the times in this respect. Seminars, workshops or lectures in which contemporary jewelry is regarded from a historic, technical or creative/artistic angle are seldom offered or are in their infancy. Vocational schools tend to concentrate on the technical aspects of the goldsmith's trade, seldom moving beyond the teaching of the basic craft itself. "It is almost as if a blind eye has been turned to developments abroad, to how jewelry is developing there", reflects Monika Brugger, who, whilst German born, has been living and producing jewelry in France for almost 30 years. One of the subjects that she teaches is the history of contemporary jewelry in Europe. "Some of the students go abroad to study – and then stay there", she confirms.
Ganoksin is sponsored by
Colleges such as the Ecole des Arts Decoratifs in Strasbourg or the Association pour la Formation Et le Développement des Arts Plastiques (Afedap) in Paris have only recently begun to integrate artistic aspects into their courses, thereby helping to generate a new assuredness amongst young French jewelry designers.
This self-confidence enables them to liberate their work from the bounds of both common jewelry motifs and the manufacturing processes of the large producers.
Life in a gray zone
Self-confidence such as this is urgently needed, as when students complete their education there is a lack of networks and interfaces to accommodate them. According to the designer Francoise Chavent: "The clientele for contemporary jewelry design is very limited here. There are hardly any galleries. This makes it particularly difficult for young designers to establish themselves."
Ganoksin is sponsored by
Most jewelry wearers continue to favor the ranges of the major luxury brands and jewelers.
Until now, the attitude of using jewelry as an external symbol of personal expression, or as body art, has failed to match the approach of using jewelry as a status symbol. Many people are unaware of the fact that there is a small, yet highly active group of jewelry manufacturers creating individual works. "One problem in France is the formatting of taste", declares goldsmith Christoph Burger, who lives in Colmar. "Most young people do not want to take the risk of being different or trying a new style."
Legal obstacles
This appears to be a mindset that has the support of the state. For example, jewelry designers cannot declare themselves to be artists, they are registered as craftsmen. It goes without saying that most contemporary jewelry producers are less than enthusiastic about this status. The term 'craftsman' indicates the industrial production of objects – a process far removed from their own work. As a consequence, many jewelry producers operate in a fiscal and social security gray zone, which fails to really recognize the occupation of jewelry producer. This is joined by the idiosyncratic approach of the customs and excise department, which requires every freelance goldsmith to keep records of how much precious metal he purchases at the beginning of the year, or how much he already possesses. The amount that has not been processed or sold by the end of the year – including completed jewelry objects – is added on to annual turnover. This procedure has a significant effect on tax payments, with the consequence that small companies in particular are often walking a financial tightrope. And the bureaucratic hurdles don't end here. Each item of jewelry requires the official stamp "poincon du maitre" and the stamp of the statutory control authority "poincon de la garantie". No jewelry may be sold legally without these stamps. And this is not the end of it: a record is even kept of who buys what works, and when. Exaggerated bureaucracy or state harassment – whatever you prefer to call it, this procedure represents an obstacle in the path of freedom to work.
As a consequence, many French jewelry designers find it difficult or even impossible to earn a living from their art alone. On the other hand, few are prepared to take the step into industrial activity, as this would represent an artistic loss of face. A connection between the series production of jewelry and sophisticated design appears difficult Francoise Chavent quotes a positive example from Germany, that of the Niessing manufactory in Vreden "In France there are no companies that follow the philosophy of aligning serial production and high-quality design."
Ganoksin is sponsored by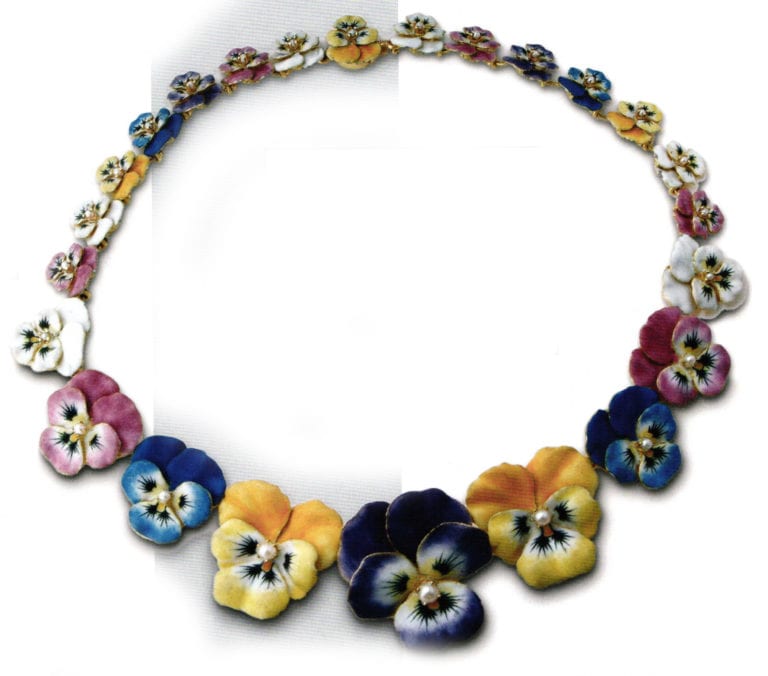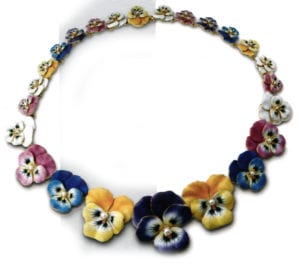 A vibrant network
No matter how diff cult it may be to follow the path of a jewelry designer in France, the pearls of the French jewelry world can nonetheless be found. The exchange of information and experience between the designers themselves is also vibrant. The "Corpus" group of artists, for example, has existed since 1992, their intention is to position jewelry at the center of human relations and to place this relationship in a humanitarian context. Every two or three years the jewelry designers, amongst them Christoph Burger, Brune Boyer, Florence Lehmann, present their works, along with those of guest artists, in an exhibition. This year's exhibition "Think jewelry/think time" can be seen in ldar-Oberstein from 24 May to 25 July. The creation of a vibrant network is both desired and supported by the individual goldsmiths and groups. It would be nice if the story of the individuals were to become a tale of the success of a profession.
www.collection-premonition.com