The courageous works of gemstone cutters and designers Bernd and Tom Munsteiner continue to focus on a new direction.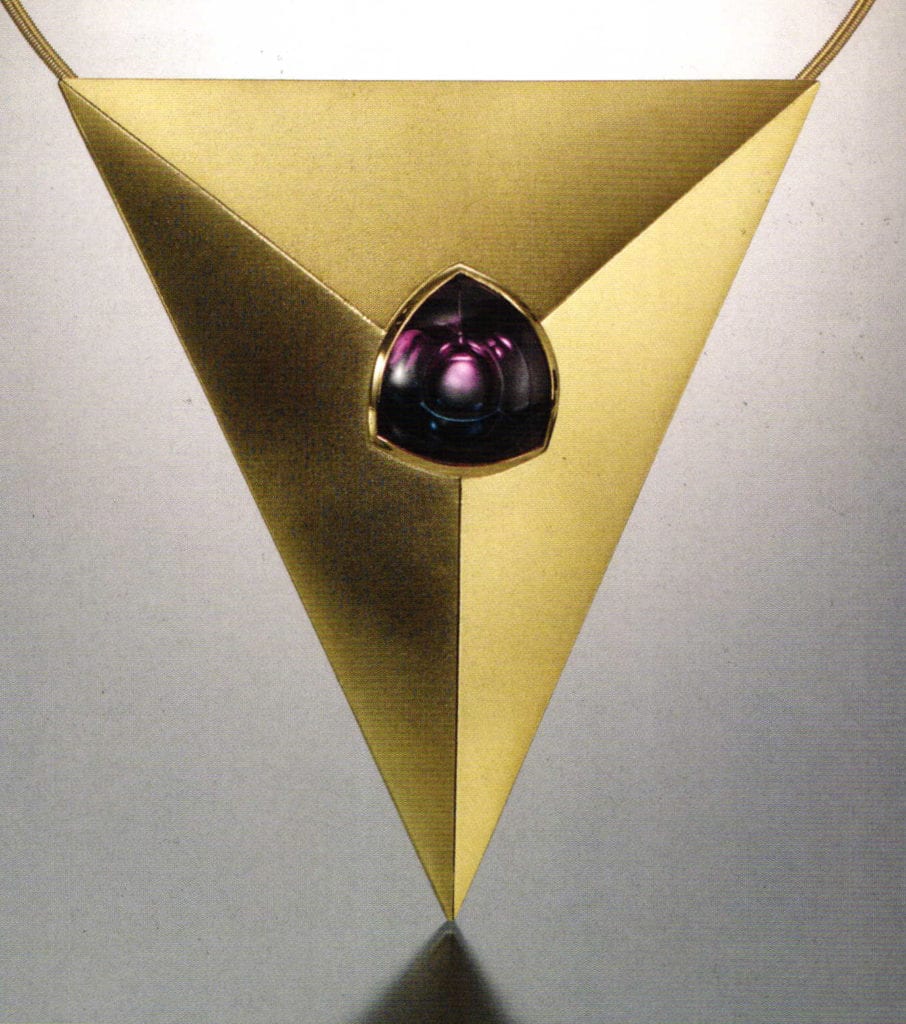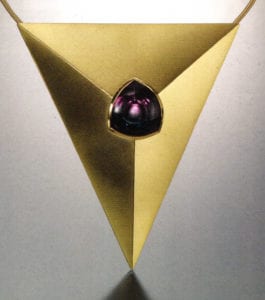 Brooch/necklace with tourmaline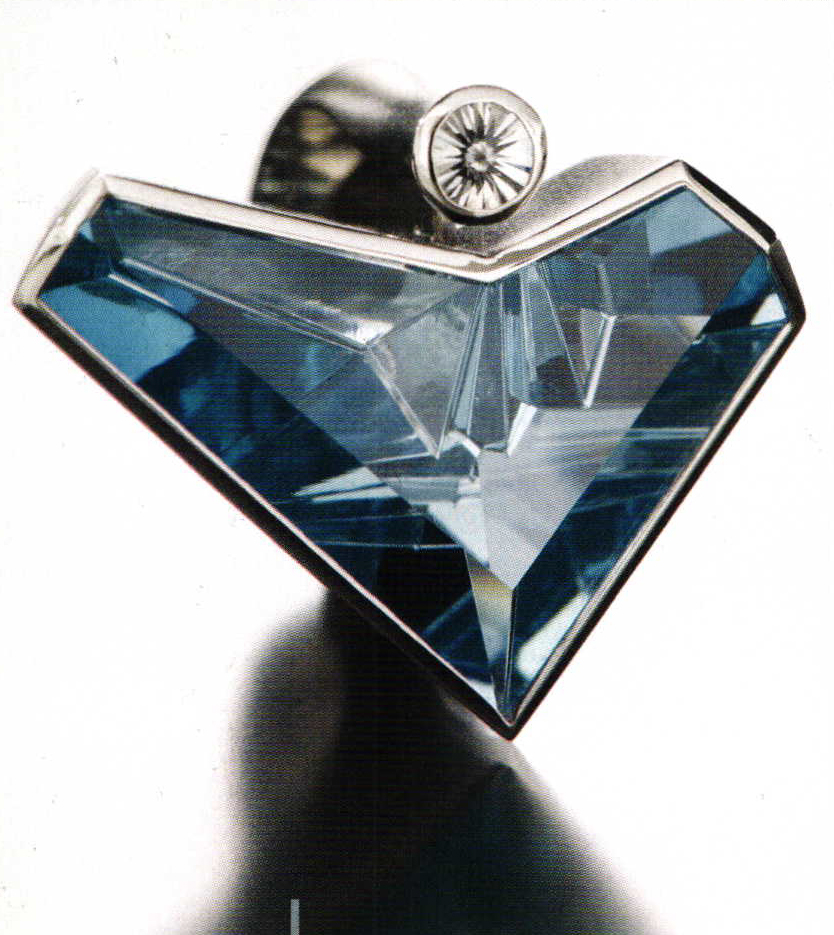 Ring with aquamarine and diamond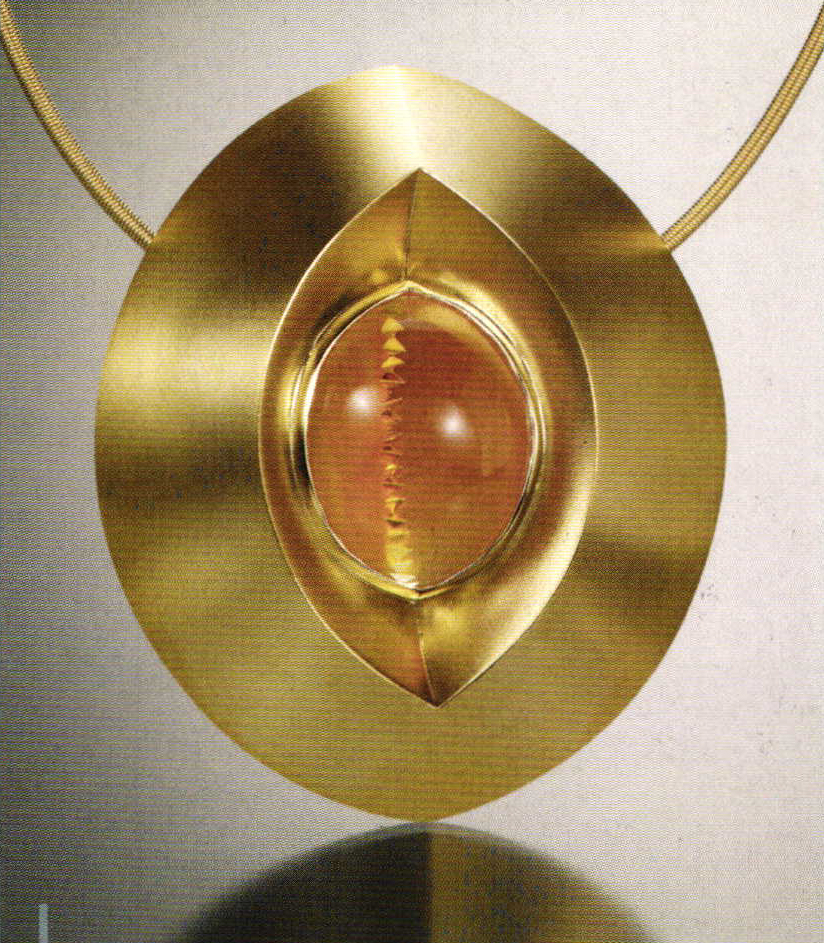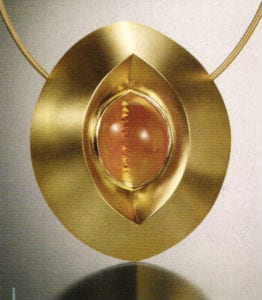 Brooch/necklace with citrine
Each and every design process comprises intensive and personal contact with the material, shape, color and technique applied. Designing gemstones requires a particular type of creativity as every alteration means changing the natural appearance of the stone. Gemstone cutters and designers Bernd and Tom Munsteiner are a father and son team from Stipshausen in Hunsruck who run the internationally renowned Atelier Munsteiner together, mastering gemstone design both in terms of creativity and technique to create virtually unrivalled perfection. While father Bernd Munsteiner is an artist and imaginative magician of gemstones, son Tom Munsteiner has developed his own distinct style: the works of this multi-award winning stone cutter are more severe and reduced in form. His cuts often combine smooth spherical shapes with those of highly refractive and reflecting prisms. Bernd Munsteiner claims "A stone is born twice over" – once when the mineral is mined from the ground and the second time when the stone is designed, i.e. the skilled stone cutting process, which is complemented by a third 'birth': the setting of the stone. Goldsmith Jutta Munsteiner, Tom's wife, is a real specialist when it comes to this third creative process with precious gemstones: her specialty is the sentimental design of the individual items of jewelry which have to suit the perfectly designed and cut stones.