Concrete – It Depends what You Make of It
For years in Germany, this was the advertising slogan used by the concrete industry. Concrete is a synthetic construction material, which even ancient Romans used to build their aqueducts or the dome on the Pantheon. Cutting edge scientific analyses have since revealed the surprising insight that even the pyramids of Gizeh were constructed over 4,500 years ago using cast concrete veins and not using natural stone. However, creating filigree, light jewelry made of concrete, that is new. Tobias Sauer, a freelance artist and jewelry designer from Klagenfurt in Austria, recognized new possibilities for jewelry design in the construction material. He is currently working on a collection in which he imaginatively incorporates concrete in wearable items of jewelry. Within this framework, he often combines the concrete, frequently vilified as boring and cold, despite its highly interesting surface structure, with cut or uncut gemstones, with iron nails and also with various color pigments. The concrete is unsealed; this means its surface changes, depending on how it is worn. For example, the iron nails also rust with time. Alternatively, he seals the concrete with a clear varnish, which effectively protects it against exterior influences. www.atelier-sauer.at * ahe
Antique Avant Garde Brought to Light
Since December 2006, the label marcmann from Hamburg has presented its first "jeweLIGHTs collection". "Gloworm" is the name of one of the shining necklaces in this series. The designer was inspired by deep sea creatures such as eerie angler fish. Everything started with a drawer full of pharmacist bottles, mouth blown and approximately 150 years old, which Marc Mann discovered at an antique market. While he was waiting at a red light, he suddenly had an stroke of genius: "Threaded on a wire, a handful of small bottles would make an unusual necklace. "After months of trials, he produced the jewelry piece "Light Blue Collar". It was immediately selected by Karim Rashid for the International Design Annual 2003/04, described as a "phenomenon". All other "jeweLIGHTs" pieces are now presented as a consistent development of the original idea. Antique glass is the key material in this context. Miniaturization of the LED technology makes it possible to illuminate objects without revealing the source of light. This is what lends the pieces their magical aura. A single set of batteries is sufficient in order to bathe the wearer of the lighted jewelry in soft light for the whole evening. The jewelry artist integrates the mini battery directly into the jewelry. www.marcmann.com * ahe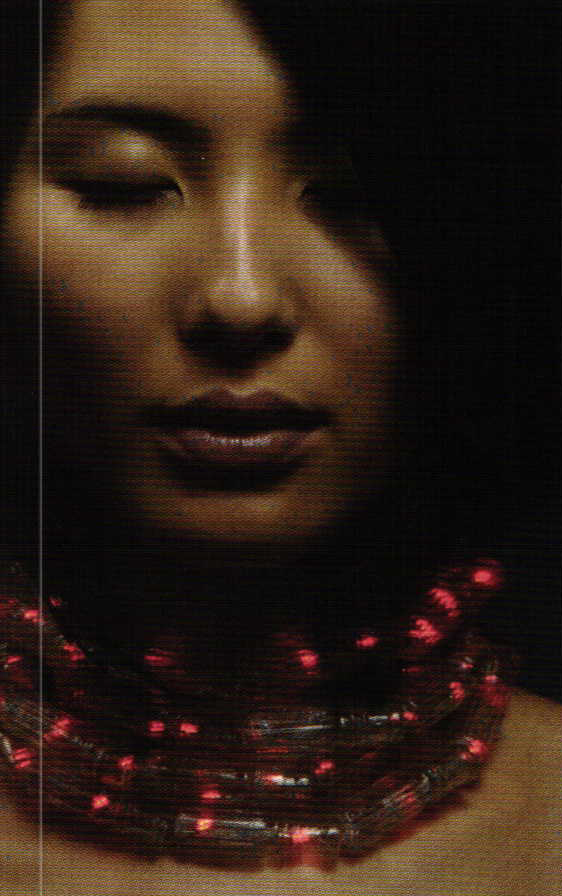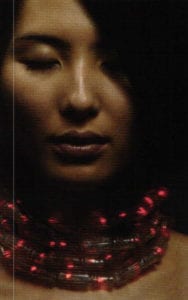 Encouraging Design Prize
The Innovation Prize for excellent and trendsetting jeweler design was awarded to designers for the 8th time at the inhorgenta Europe 2007. An international jury from the fields of training and education, museums, galleries and silversmiths selected this year's winners from among the 181 competition participants. One of the designers honored this year is Claudia Rinneberg. "Of course I am proud and happy and want to take the opportunity to encourage other jewelry artists who have not yet found the pluck to implement new and unique ideas," explains the 31-year-old. At first glance, her jewelry reveals itself to be stubborn and willful, also due to the preferred use of old iron as a material. However, a second glance reveals the uniqueness of the material and the exciting courses of lines and surfaces. The jury reasoned the choice of her work as follows: "This work is a metaphor for the house we carry and the home we carry as protection: the perfect symbiosis of the material's roughness, the ongoing theme of fragility and the poetic expression that exudes from the inner life of the compositions." sonnenwiese@gmx.chwww.inhorgenta.com * cete
sonnenwiese@gmx.ch
www.inhorgenta.com
* cete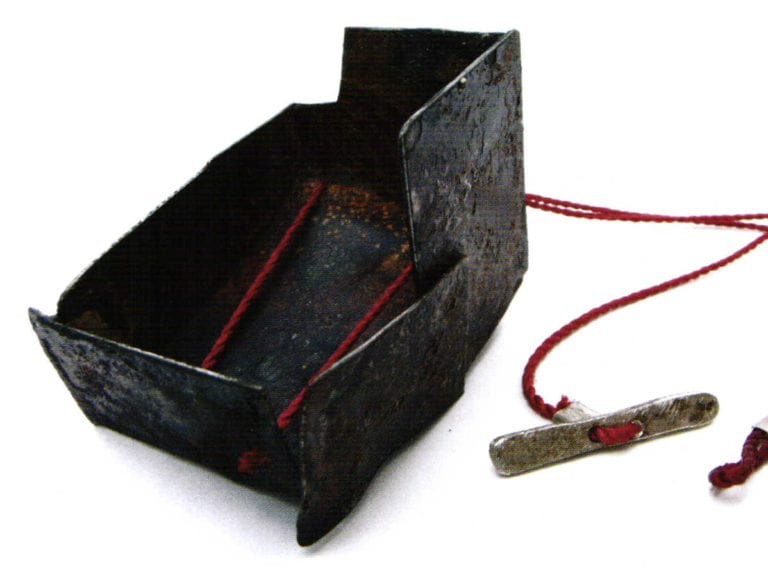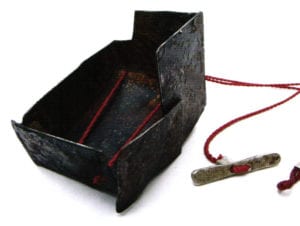 Awards for Crafts and Creativity
The Hanover-based goldsmith and qualified designer, Maike Dahl, was awarded the renowned Lower Saxony State Prize for Crafts Design 2006/07 at the end of January. Promotional prizes were also awarded to the goldsmith Annette Walz from Hanover and the belt and metal designer Ruprecht Holsten from Horstedt. The Lower Saxony State Prize and the Promotional Prizes for Crafts Design have been awarded since 1958 and come with prize money of 5,000 and 2,500 euros. The silver boxes and dishes submitted by Maike Dahl for the competition convinced the jury due to its exemplary design, and not just because of their exquisite workmanship in line with the material. It meant that the comprehensible production technique developed into its own ornamental feel. This creates silver dishes with refined design that appear almost to lean toward their contents and often revolve around them in their center. They are indeed receptacles and decorative objects in equal measure. Annette Walz has focused on the topic of body jewelry for many years now. Within this framework, her latest pieces reveal an enhanced tendency toward increasing stripping of material. Her jewelry is becoming more and more filigree.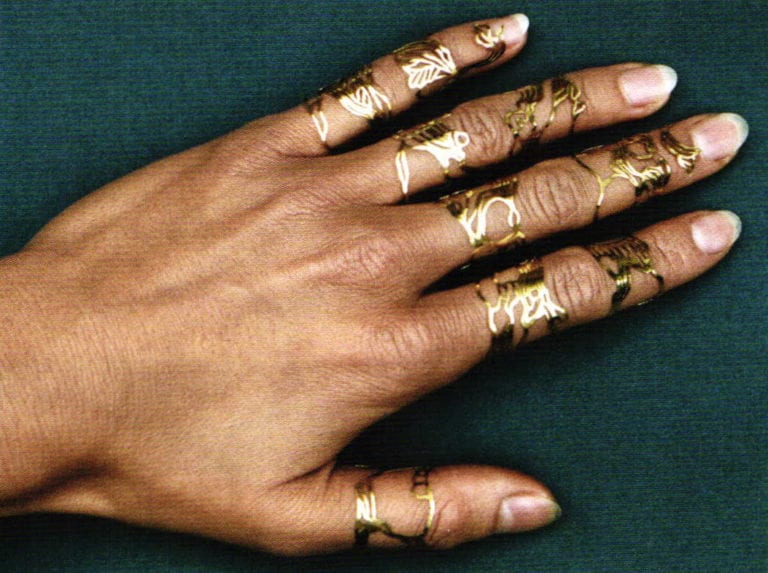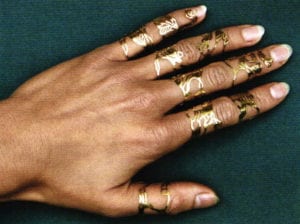 The wedding jewelry by Annette Walz was rewarded with a Promotional Prize
The classic objects in goldsmith art – rings, necklaces and ear studs – are starting to break away and are losing their definite character. This is particularly true of the objects sawed and bent in fine gold, which the artist submitted to the competition. The wedding jewelry she designed is particularly striking. These are nine finger sheaths made of fine gold, which conjure up associations with Mehndi, the artistic, Indian technique of ornamental body painting. Just like the henna tattoos that fade within two to three weeks, the filigree wedding jewelry is also intended for temporary use, to be worn once on a very special day. www.hwk-hannover.de * ahe
Pforzheim Shines in the Jubilee Year with Special Exhibitions
The Pforzheim Jewelry Museum is opening its doors with two exhibitions to mark the celebrations of 240 years of jewelry history in the golden city. A special show in the Pforzheim Jewelry Museum from March 2 to June 3 presents selected, historical jewels from the manufactories of the Enz County. 1761 was the birth year for the traditional Pforzheim industry. At the time, the Margrave from Baden, Carl Frederick, signed an agreement to establish a watch and then a jewelry manufactory. Pforzheim rose to prominence as the center of the German jewelry industry in the middle of the 19th century. Local manufacturers participated successfully in the major world fairs and touched on the taste of the international clientele with their typical contemporary decorations. Jewelry production in this period and until the end of the 19th century is the focal point of the exhibition.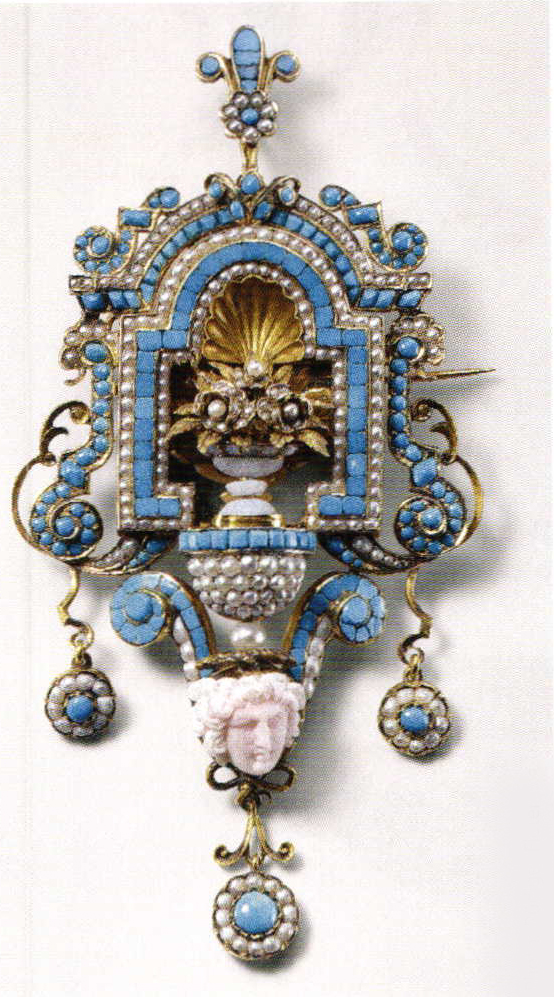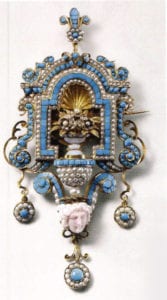 Pendant by Jean Roncler, Pforzheim, around 1872. Gold, turquoise, pearls, opals, coral. Pforzheim Jewelry Museum
In addition to this, jewelry by the local designer Angela Sauer builds a bridge to the modern age. Her work integrates doublet mintings from the sixties and seventies. There is also an extensive program of guided tours, workshops and lectures to accompany the exhibition, documenting the ascent of the jewelry industry in Pforzheim in the second half of the 19th century using numerous exhibits and extremely diverse image material.
Floral motifs in jewelry and contemporary art are the main topics of a special show from June 17 to September 23 in the Jewelry Museum. Blossoms are among the earliest and also most recurring motifs in art. They have been discussed controversially as objects of artistic reflection, most certainly in the 20th and 21st centuries. The exhibition "Kunst treibt Bluten" (Aft Shoots Blossoms) draws on the critical appraisal of this age-old subject through the eyes of jewelry and fine arts. Visitors can appreciate historical and also contemporary artworks on this subject – on the premises of the Jewelry Museum and in the Pforzheim Arts and Handicrafts Society in the Reuchlin House and even outside in the surrounding municipal gardens. www.schmuckmuseum.de * ahe
Jewelry Stories
Jewelry enthusiasts tell their stories to other jewelry enthusiasts: for this purpose, the Zimmerhof Symposium has issued a general invitation to the picturesque Heinsheim Castle in the Neckar Valley in June under the topic "Jewelry Stories". Contemporary jewelry has been in the focus of the Haldenhof/Zimmerhof Symposia: the world has changed rapidly since the first symposium and still does not find time to rest today. Technical innovation, changes in values and new materials provide a constant stream of new impulses in jewelry design also. Internationally renowned jewelry artists and also students will tell their stories from June 7 to 19, including Dorothea Pruhl (D), Mari Funaki (AUS), Otto Kunzli (D) and Eija Mustonen (FIN). Information for reservations: www.schmucksymposium.de * cete
www.schmucksymposium.de
* cete
Spicy Silver
From March 27 to June 11, 2007, the Silver Museum Sterckshof in the Antwerp suburb of Deurne will be presenting the donations by Albert and Cecile Maesen. Spread over several years, the two patrons have extended the museum collection by roughly 200 silver objects. The donations are mainly 'spicy' mustard jars, mustard spoons and salt shakers, predominantly from the end of the 18th and the start of the 19th centuries. Ms. Cecile Maesen has supported the Silver Museum Sterckshof for some time now as a patron. At the start of the nineties, she donated a series of silver objects to the museum, manufactured in Antwerp. In 2005 she decided to donate to the museum her silver objects from other Belgian cities. This donation encompasses roughly 130 pieces. Recent objects to extend the museum's collection include asparagus tongs, a nutmeg grinder, a marrow spoon, a butter ladle and shin guard buckles. A notable exhibit is also a vegetable bowl from the Dutch period in the life of the Brussels-based silversmith Joseph Germain Dutalis. Additional pieces were also donated in 2006 and 2007. This meant that the overall donation came to 206 objects from 20 Belgian cities. There is also a respectable number of foreign pieces from France, the Netherlands, Germany, Great Britain, Austria and Poland. The exhibition also deals with the individual spices that inspired smiths of precious metals to produce silver objects for everyday use. The exhibition is a homage to the patrons Albert and Cecile Maesen, and offers the general public the unique opportunity to become familiar with the extensive donation in its entirety. www.zilvermuseum.be * ahe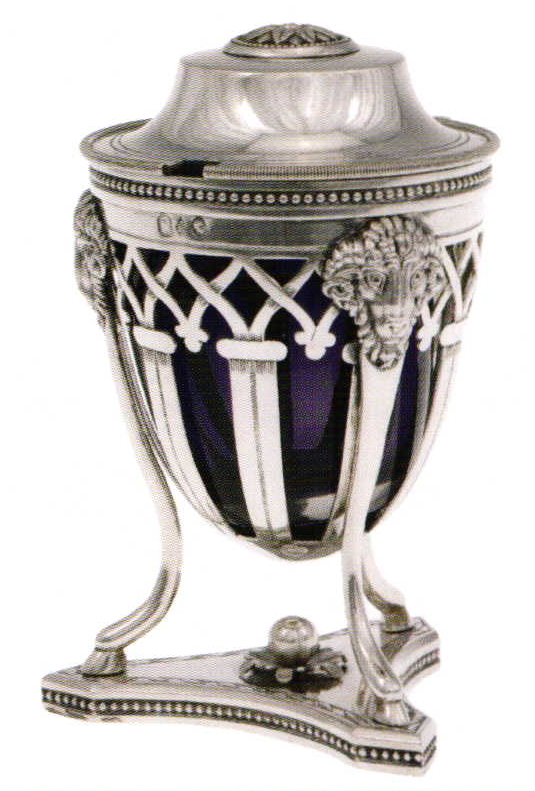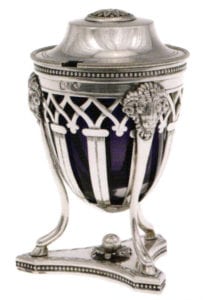 Mustard pot, Guillaume Pierre Joseph Marie, 1809-1814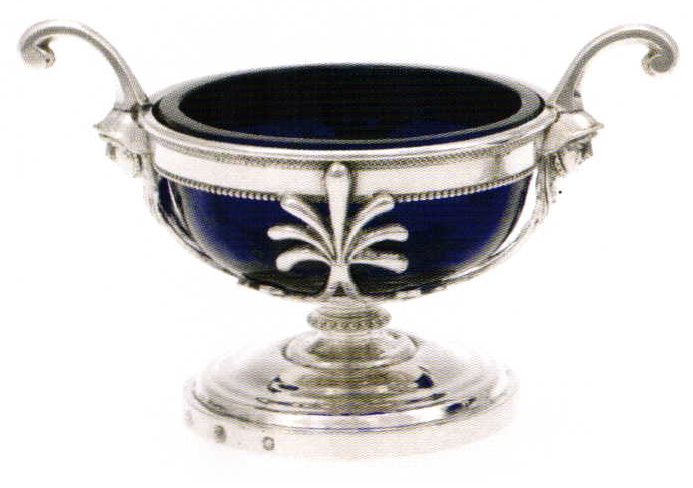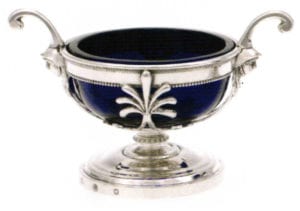 Salt shaker, Brussels, 1798-1809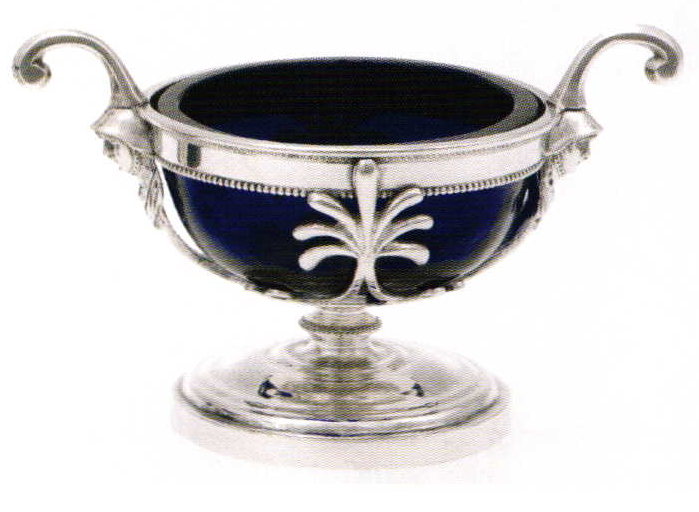 Salt shaker, Brussels, 1798-1809
Jewelry and the Art of Sculptures
Before mass tourism made its entrance, very few of Italy's seaside towns were the haunt of tourists and bathers. In Tuscany the record as the leading and main tourist resort is certainly held by Forte dei Marmi, and it is not by chance that even a century ago it was preferred by intellectuals and artists like Thomas Mann, Gabriele D'Annunzio or Eleonora Duse. It is no surprise that alongside its exclusive boutiques, Forte dei Marmi boasts several locations steeped in a prestigious historical and cultural tradition. And it is precisely the most famous of these sites, the Fortino in Piazza Garibaldi, to have been chosen as the venue for an interesting exhibition focusing on the jewelry and sculpture created by several of Italy's greatest contemporary artists. This is no causal combination either: no other art is as close to jewelry as the art of sculpture. So when the names involved are Pietro Cascella, Jtmenez Deredia, Gigi Guadagnucci, Bruno Martinazzi, Igor Mitoraj, Orlando Orlandini, Gio Pomodoro, Ivan Theimer, Cordelia von den Steinen, Sophia Vari and seven other well-loved artists, the installation will prove to be a lovely exploration. "Sculture da indossare". Forte dei Marmi (Lucca), Il Fortino, April 5 – September 30, 2007. Open daily 5 p.m.-11 p.m. * rob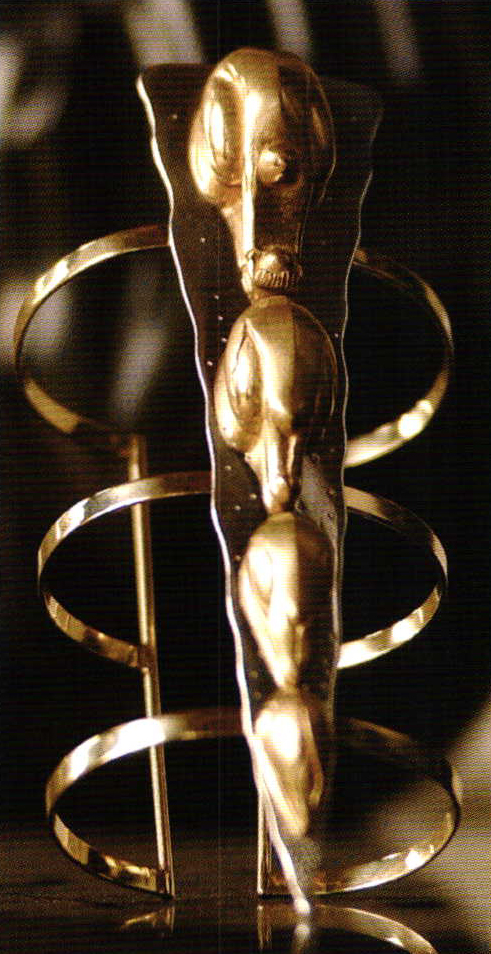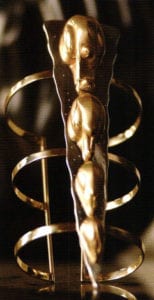 Jimenez Deredia, "Genesis de Papagayo", jewelry, gold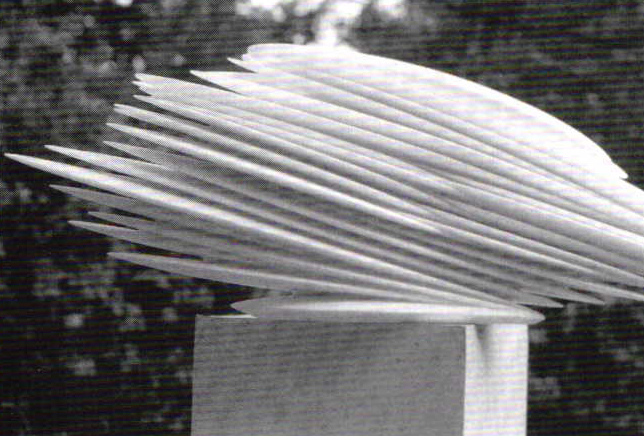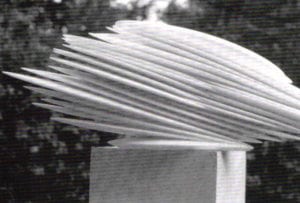 Gigi Guadagnucci, "Meteora", sculpture, marble
Museum Pieces
More and more works by jewelry designers are finding their way into international museums: until 20 May, for example, the Pinakothek of the Modern in Munich is displaying works by the Dutch jewelry artist Gils Bakker The Frankfurt Museum for Applied Art has also acknowledged the sign of the times, last year showing works of the Berlin designer Svenja John. Now, until 17 June, visitors to Frankfurt can visit the exhibition Ornament without Ornament, a presentation of the programmatic Jewelry of Franz Bette. The title is also a guide to Bette's jewelry itself, which, although minimalist in material, technique and form, achieves maximum expression. www.museumfuerangewandtekunst.frankfurt.de * cete
www.museumfuerangewandtekunst.frankfurt.de
* cete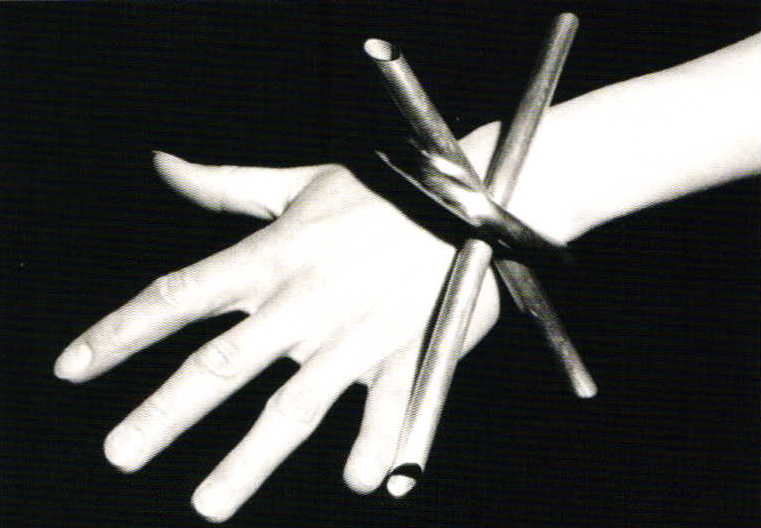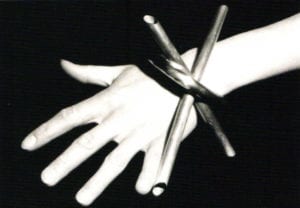 "Casting in stone" with the Mini Casting Device
The Indutherm mini casting device MC 15 has been creating a real furor among jewelry producers worldwide over the last year. Now, a new version of the device is being presented in Vicenza, Moscow and at the Las Vegas Show. The maximum cuvette size of the new model is 80 mm high and 80 mm in diameter. It therefore has space for bulkier items of jewelry such as bracelets. Smaller items such as rings can also be cast during the one stage of production. A temperature control which goes up to 1600°C depending on the thermo element as well as a new double pressure system for gradually increasing pressure up to 1.0 bar provide ambitious users with an even more accurate means of adjusting to the material and casting mould. The particularly surprising thing for such a small device: this optimal version enables top quality casting to be carried out with embedded stones. The versatility and efficiency is therefore significantly increased. www.indutherm.de * ahe
Enamelling
Enamelling, the fusion of glass on metal, provides opportunities for amazing effects, colors and styles of jewelry. In this book, Ruth Ball outlines each of the main enamel techniques in step-by-step detail and gives an insight into the variety of modern methods available for exploration. Contents include the fundamental preparations, enamel characteristics and types, designing, constructing, firing and finishing enamel, cloissone, engraving and etching, painted enamel, and various additional techniques, methods and effects. The gallery showcases work from over 30 international contemporary enamellists, and there is also a troubleshooting section to help readers identify, remedy and repair any problems. This is an extremely user-friendly handbook, packed with useful information, advice and clearly illustrated, easy-to-follow step-by-step instructions. * cp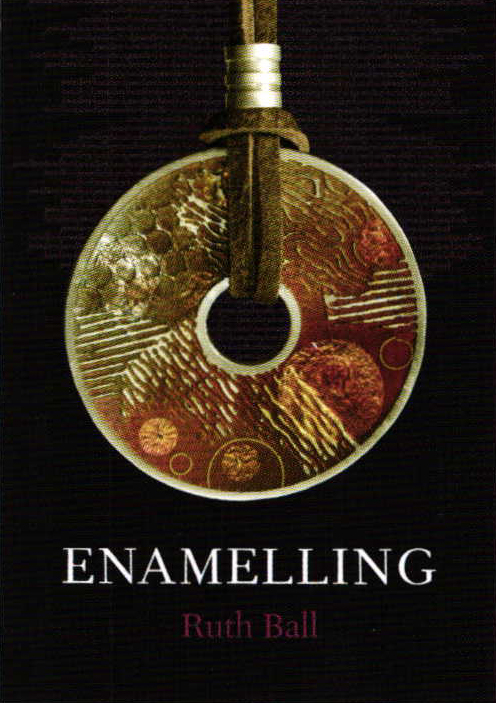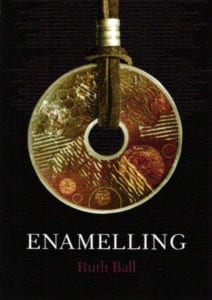 Ruth Ball, A&C Black Publications, published 2006, ISBN 978-0-7136688-2-7, paperback, 128 pages, format 23.4 x 15.6 cm, 100 illustrations, 24.89 Euros (including seamall postage) 26.09 Euros (including airmail postage), available from Ruehle-Diebener-Publishing, www.rdv-online.com, rdv@rdv-online.com
www.rdv-online.com
,
rdv@rdv-online.com
Electroforming
Electroforming is a technique used by jewelry makers as well as ceramicists and glass artists. It allows the manufacture of delicate and irregular shapes that would be difficult to achieve by other means, as well as repetition pieces, which can also be difficult to make. Electroforming is different from electroplating and heavy deposition but bases on the same principles. With the electroforming process a layer of metal, thick enough to be self-supporting, is deposited into a mould or over a mandrel which is normally removed. For jewelry, electroforming means that relatively lightweight and delicate shapes can still be made rigid and strong, and that fastenings, etc., can be attached to difficult or irregular shapes. It also allows intricate details to be faithfully reproduced, i.e. coating a spider's web in gold to make jewelry and details like how to make a non-conductive surface conductive. * cp
Leslie Curits, A&C Black Publications, published 2004, ISBN 978-0-7136529-6-3, paperback, 144 pages, format 23.4 x 15.6 cm, 24.89 Euros (including seamail postage), 26.09 Euros (including airmail postage), available from Ruehle-Diebener-Publishing, www.rdv-online.com, rdv@rdv-online.com
Adventures at the bench
Renowned platinumsmith Jurgen J. Maerz offers his best bench tricks – from innovative uses for clothespins and table salt to ingenious homemade tools – and relates lessons learned from his earliest days as an apprentice. He also provides illustrated step-by-step guides on everything from the basics of fabricating platinum sheet, alloy, and chain to using the laser. Based on his popular column in MJSA Journal. "Adventures at the bench" shows many little ways to work better and faster. Maerz shows how to avoid that a bur does not stay in place when cutting stone seats in prongs or how to clean diamonds with salt or how to eliminate porosity damage. After he has written "The platinum Bench" in the year 2001 Jurgen Maerz has still more platinum tips to give in "Adventures at the bench" like making a sheet by melting platinum or how to make a channel setting in a platinum ring or how to do flush settings. * cp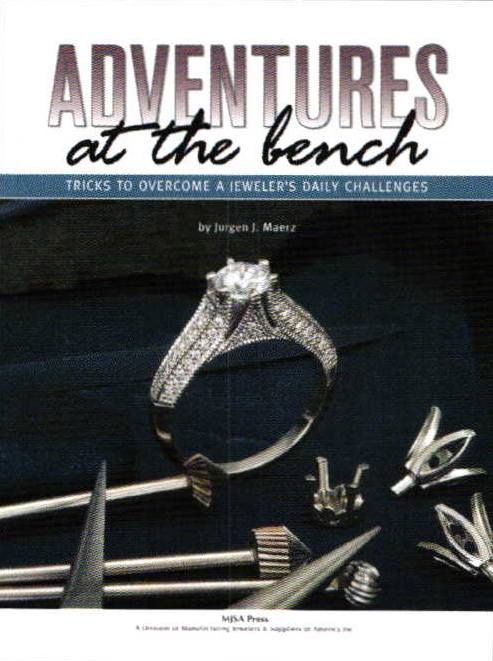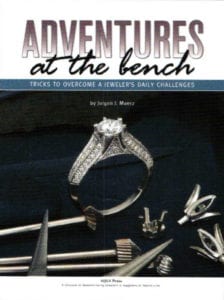 Jurgen J. Maerz, MJSA Press, published 2006, ISB 978-0-9713495-7-5, paperback, 110 pages, format 27.1 x 20.9 cm, 30.51 Euros (including airmail postage), available from Ruehle-Diebener-Publishing, www.rdv-online.com, rdv@rdv-online.com
Gold and Stone
Ten years after the release of the publication "Bruno Martinazzi: Schmuck und Skulpturen (Jewelry and Sculptures) 1958-1997", Arnoldsche Art Publishers is publishing a new book on Martinazzi's work: "Bruno Martinazzi – L'oro e la pietra" centers around a lecture the artist held in Munich in 2005 and that offers an intensive impression of his profound understanding concerning art in the context of humanist, philosophical, historical and religious value. In this framework, the author, Ellen Maurer Zilioli, follows Martinazzi's sources and inspirations and reveals the links to the contemporary environment and also the antique, mythological sources of his jewelry. Impressive image material accompanies the most important stations of his work. * cete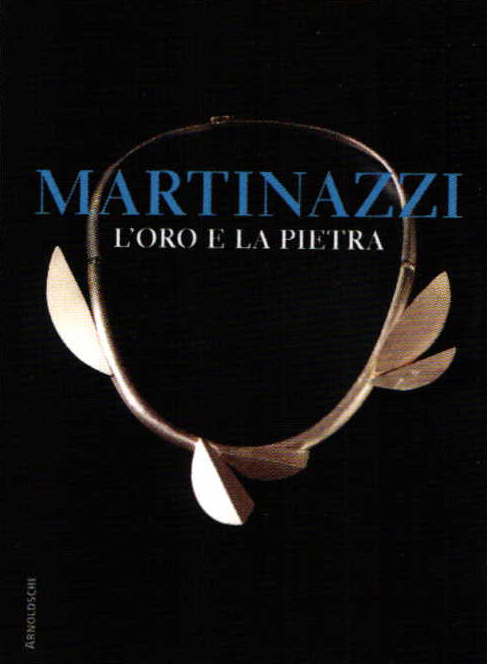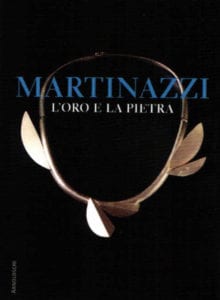 Ellen Maurer Zilioli / Karl Bollmann Bruno Martinazzi L'oro e la pietra Arnoldsche Art Publishers 112 pages, 17 x 25 cm, 50 color pictures. Hardcover. Text in German and English 29.80 Euros / SFr 49.80 ISB 978-3-89790-260-2
Monominis – The Modern Version of Charm Bracelets
The secret of the brand Monomania is found in the inimitable character of the jewelry line. The collection exudes a timeless modernity, way beyond the madding crowds of short-lived trends. The recently presented Monominis are also clearly distinct from the mainstream. They represent the innovative implementation of the currently strongly in-fashion collector's bracelets. In the Monominis, Monomania mirrors the zeitgeist of modern women and modern men. Nonetheless, the lifestyle group brand name remains true to its high standards of design.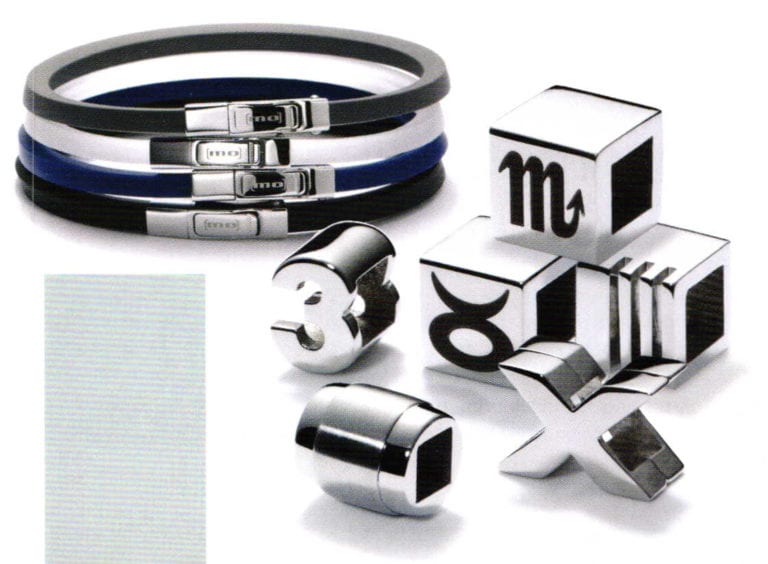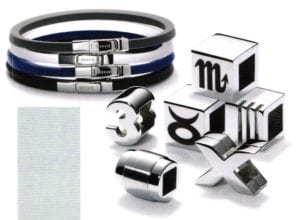 The new collector's bracelets reveal how perfectly technical finesse can be resolved. The Indian rubber bracelets are designed in such a way that customers can adjust them at any time to suit the size of the wrist. Within this framework, the clasp can be operated simply and without complication. The patented clasp made of polished stainless steel can be removed completely and enables a rapid and smooth replacement of the individual components. There are over 60 different elements in the collect on. Passionate collectors are spoilt for choice between elements made of pure stainless steel or 18 karat yellow gold. Some pieces even come refined with genuine diamonds. The Monominis stand for boundless individuality in keeping with the motto "Create your own style". www.monomania.de * ahe
Going Once, Going Twice, Going Three Times
All the same whether family jewels of aristocratic families, the jewels of famous Hollywood stars or other precious items – jewelry and watches are enjoying an every-increasing presence in the repertoires of the major international auction houses. It has long been common knowledge amongst collectors and museum curators that the noble jewelry that comes under the hammer at spectacular auctions can serve to complete or even provide the crowning element to collections and permanent exhibitions. The sums for which the jewels are traded at such auctions often reach incredible amounts, for example the bracelet of a European aristocratic family with an extremely rare Kashmir sapphire that changed hands for $1,588,000 at Sotheby's. * cete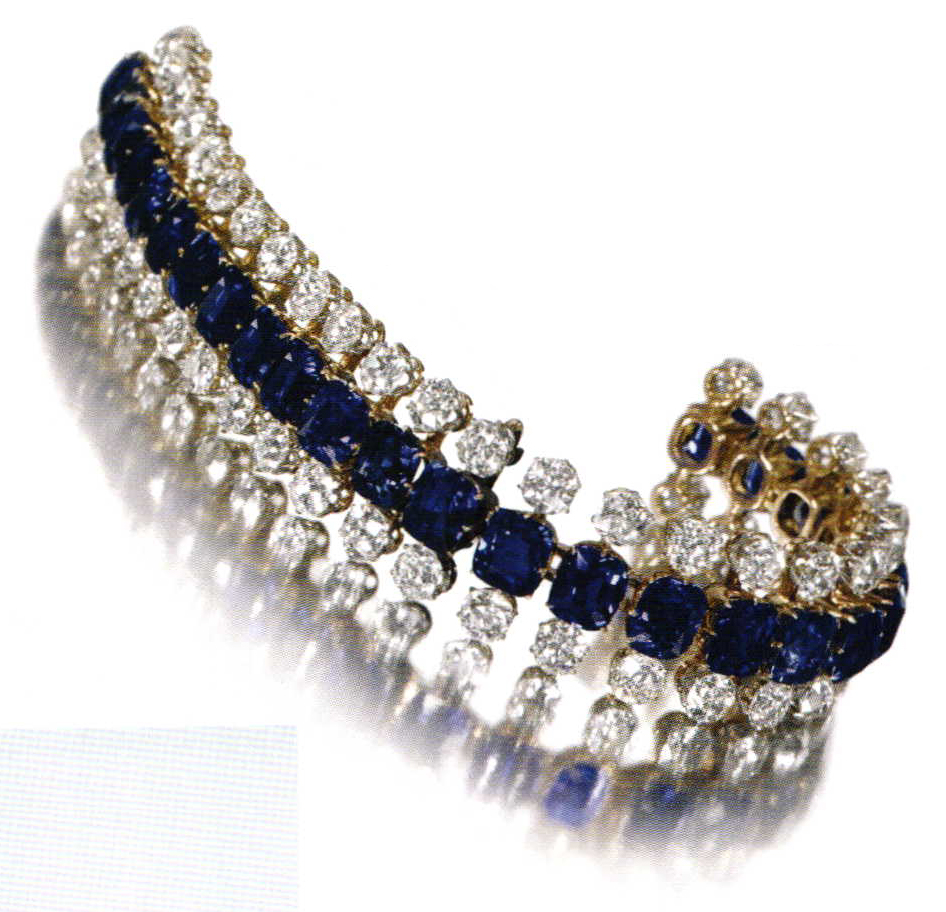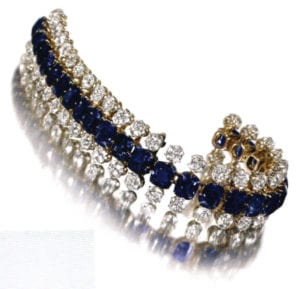 Arts and Crafts with a Long History
This year, Bund der Kunsthandwerker Badon-Wurttemberg e.V. can look back on a history spanning 60 years, ancl indeed intends to celebrate this anniversary with an exhibit on From May 13 to June 10, the Commerce House in Stuttgart will exhibit work by 116 craftsmen and women, all of them members of the BdK. The presentation will be complemented with a special show, showing 70 historical pieces from the last 60 years in the field of ceramics. The exhibition is intended to raise awareness for the significance of local crafts, presenting the development using the example of ceramics. www.kunsthandwerk.de * cete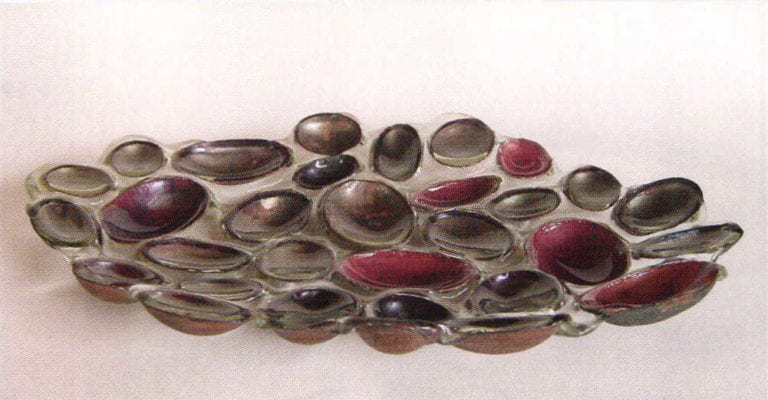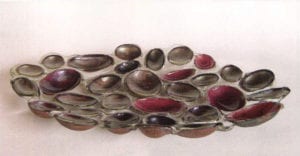 Exhibit: dish "Helmat" by Corinna B. Dolderer, glass and copper
Creative Meeting Point under Greek Sun
11 years ago, the three former students at the Pforzheim Goldsmith School, Alexandros Pajatakis, Christian Guthmann and Markus Fuchs, founded the project "Ilios" on the North Greek island of Corfu, where they offer seminars, events, exhibitions and workshops for goldsmiths and visitors in addition to their own jewelry. Founded as a place of mutual inspiration, "Ilios" has since advanced to become a creative meeting place for artists and art lovers from throughout the world. Goldsmiths wishing to use the fully equipped workshop for a freely defined period are just as welcome with the creative migrants as holidaymakers that book a goldsmith seminar or wish to attend the exhibition. www.ilios-living-art.com * cete
New Gallery for Contemporary Arts opens in Italy
The brand new AbOvo Gallery dedicated to contemporary applied arts will open during the first half of June 2007 in the heart of Todi. The historical town is located in the so called "green heart of Italy" (Umbria) not far from Florence and Rome. The opening show "Ab Ovo: alle origini della manualita" (Ab Ovo: the origins of making) will show works from the following artists: Giovanni Corvaja (jewelry), Ulrich Czerny (leather bags), Ernst Gamperl (wood vessels), Gabriele Hain (porcelain), Peter Heidhoff (wood furniture), Kati Junger (ceramics), Gabriele Kustner (glass), Nel Linssen (jewelry), Rebecca Maeder (ceramic sculptures), Rita Miranda (ceramics), Marino Moretti (contemporary maiolica ceramic), Jacqueline Ryan (jewelry), Ulrike Scriba (wood inlay), Roland Summer (ceramics), Ane-Katrine von Bulow (porcelain), Christiane Wilhelm (ceramics) and Annette Zey (metal objects). Contacts: jacquelineryan@libero.itwww.abovogallery.com * ahe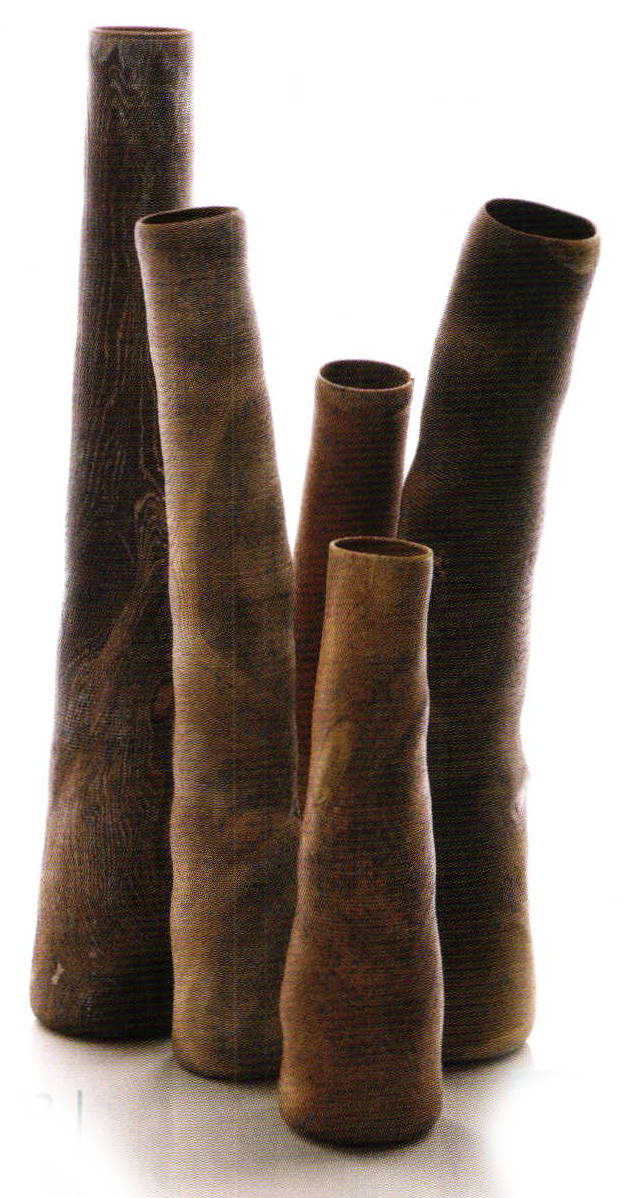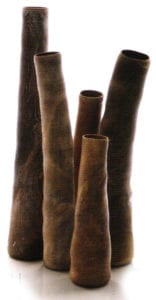 Ernst Gamperl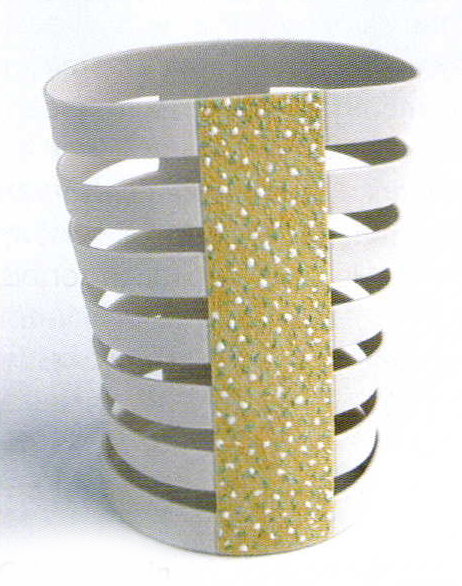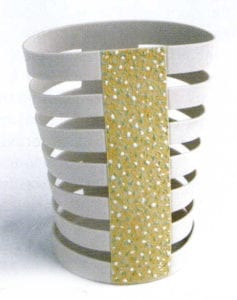 Gabriele Hain
Hidden Treasures
"Hidden Treasures: Metal" is a new exhibition to be held at the Hub: National Centre for Craft & Design foregrounding established and emerging British Metalworkers and revealing "hidden treasures" from within the collections of museums and galleries in the United Kingdom. Hidden Treasures is an annual series staged by the Hub focusing on a different craft and design discipline each year. This year the show explores metal and silverware.
Metal plays a ubiquitous place as a material in our everyday lives. The application of metal can be found in familiar objects such as cutlery, transport and computers. Hidden Treasures: Metal looks beyond metal's ubiquity toward its sculptural and decorative qualities. The pieces exhibited in Hidden Treasures: Metal reveals the diversity of contemporary metalwork for exploring: its application in domestic settings, its use for decoration and adornment, and as a material for expressing concepts to generate creative debate.
Pieces in the exhibition are crafted in a combination of precious and non-precious metals including gold, silver, brass and steel. The exhibition also highlights techniques particular to decorative metalwork such as chasing, casting, forging and gilding. Hidden Treasures: Metal draws together a diverse range of British designer-makers with a technical mastery of metal. Highlights include recent aluminum tape-coated objects by Hans Stofer, installations by Frances Brennan, and eminent work by Jerwood Applied Art (metal) winner Simone ten Hompel.
Hidden Treasures: Metal is open at the Hub in the Roof Gallery in Sleaford, Lincolnshire, from 28 April to 17 June 2007. Admission is free. www.thehubcentre.org * ahe
Philippe Tournaire's World Tour
The French designer Philippe Tournaire refers to himself as a jewelry sculptor. He takes inspiration for his unique, wearable jewelry objects from architecture. 2007 marks an important stage in his jeweler career, thanks to a variety of exhibitions in the United States, the Middle East, India, China and Russia he took part. Being an aesthete, Philippe  through all these travels discovered historical architectonical wonders that deeply exhilarated him to create this new collection "Villa de reve". This world tour started in France, his native country, with the crafting of the "Roman Ring" inspired by the architecture of "The Prieure Saint-Romain". Then comes Italy with the "Florence Ring" and later the "Arabian Palace Ring" and the "Asian Temple Ring" designs. On the other side of the ocean, the "Floridian Home Ring" which welcomes its guest with a sapphire gem pool, represents the United States. For the launch of Tournaire Collection at Saks fifth Avenue, Philippe designed a one-of-a-kind "Villa Vizcaya Ring" to commemorate the 50th Golden Anniversary of Miami's distinguished landmark. He donated the ring at an auction for the Vizcayans Museum Charity. The journey continues back home in France with the "Monastere" model. www.philipptournaire.com * ahe
The Sterckshof Silver Museum receives Art History Award
On 14th April, the "De Vuurslag" (firing iron) prize was awarded for the 13th time by the trust of the same name which was founded in 1993 upon the initiative of the Dutch Art and Antiquities Trade Fair. The prize for special performance in art history research is awarded annually to mark the opening of the Art Fair's-Hertogenbosch. The award takes the form of a silver trophy in the shape of a firing iron and a monetary prize of 12,000 euros. The prize was presented to Ludo Helsen, cultural representative of the province of Antwerp by His Excellence Luc PA. Carbonez, ambassador of the Kingdom of Belgium in the Netherlands. Finally, the prize received its place of honor in the exhibition rooms of the Silver Museum. www.zilvermuseum.be * ahe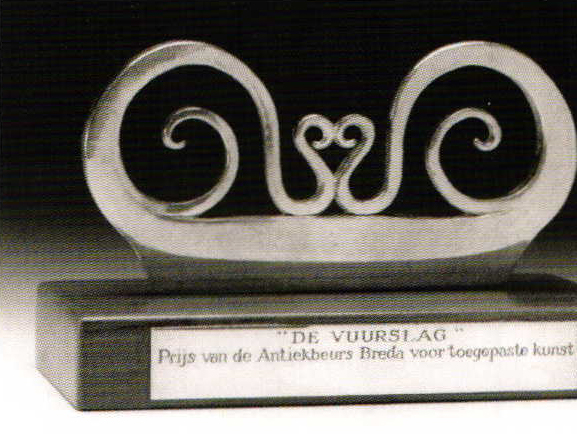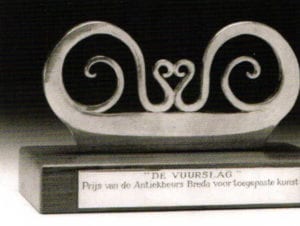 Spirits, Gold, Shamans
The Upper Austria state museum is presenting a unique display of gold treasures from Colombia at the Schlossmuseum Linz until 26th August, in collaboration with the Museo del Oro del Banco de la Republica, Bogota. The exhibition honors the pioneering work of Upper Austria researcher Gerardo Reichel-Dolmatoff (1912-1994) who made a significant contribution to documenting and researching the world image of indigenous cultures through his many years of research.
From 500 BC to the time of conquest by the Spanish in 1500 AD, the art of goldsmithing was in its heyday in the region now known as Colombia. The goldsmiths of the indigenous cultures were true masters in processing gold and outperformed the goldsmiths of the Old World with their craftsmanship.
For the indigenous cultures, gold initially gained significance when it was transformed into religious symbols. Wearing gold jewelry was reserved for the political and spiritual elite. The image of the bird, which appears in almost all cultures of historic Colombia, is symbolic of the transformed shamans who 'fly' into other worlds in the cosmos in their trance state and communicate here with spirits and ancestors or negotiate with the Lord of the animals. Frequent motifs of this pre-Hispanic goldsmithing included various combinations of people, animals and plants. They were based on the idea that anyone can transform himself into another being by wearing a mask or painting the body.
The most common item of jewelry from the pre-Hispanic cultures of Colombia is nose jewelry. This was intended to give the wearer the appearance of certain animals. www.landesmuseum.at * ahe
Helen Britton is the City Goldsmith
The title of "Erfurt City Goldsmith" has been awarded in the Thuringian metropolis since 1997. The award comes with a stipend of 4,000 euros and the provision of a free apartment. The objective is that the City Goldsmith should provide inspiring impulses for the Erfurt Jewelry Symposium and also work in the artist's studios in Erfurt from May 1 to July 31. The jury welcomed Helen Britton's application with a large majority. The Australian native, who now lives and works as an artist in Munich, convinced the jury with her entry but above all also with her concept approach for Erfurt and the region. She is interested in Thuringian crafts traditions, in particular the glass trade. In her strategy as Erfurt City Goldsmith, she wishes to consider and interpret the world of Old Europe, a place connected with childhood memories, and the arrival and presence of Erfurt in modern Europe. * ahe
"Burnt Garden" 2006. Silver, plastic, glass, quart, color
New Amber Portal on the Internet
A new portal, www.amber.com.pl, has been providing information about amber since March this year. Based in Poland, the site aims to create an international forum for experts and business people dealing in amber, as well as being of interest to laymen and fans of the golden resin that appreciate amber and its versatility. The website, which is both in Polish and English, Provides information about materials, trade fairs, competitions and the international market for the amber trade. www.amber.com.pl * cete