Steve Satow shows the procedure for a customized earring setting pliers using a normal setting pliers.
Normal setting pliers can be modified to set stones in loose heads and earrings.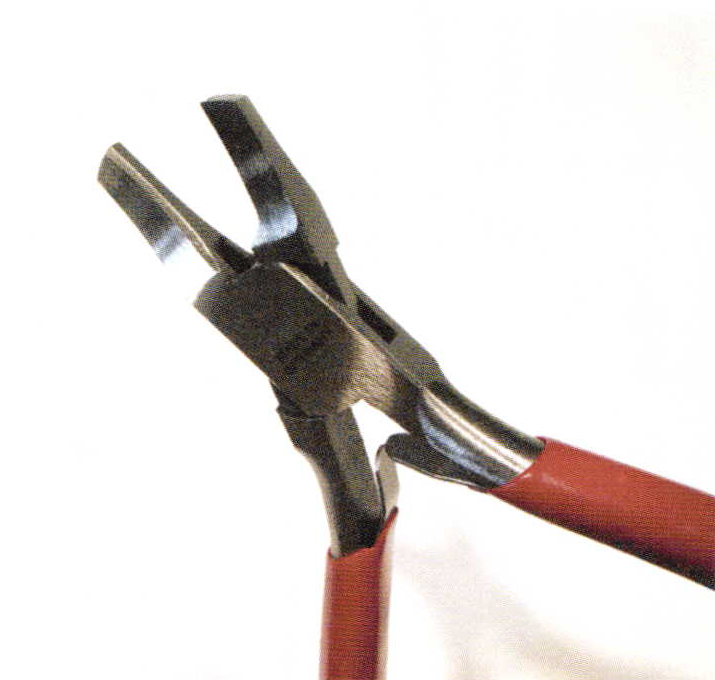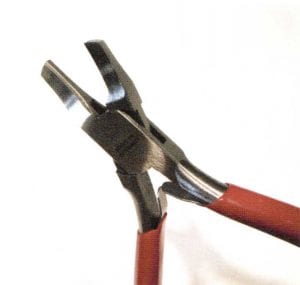 Please wear your safety glasses. Most setting pliers have a groove in the top. Take a pair of separating disks stacked on one flex shaft mandrel and start to grind a groove through the top of the pliers where they are already grooved.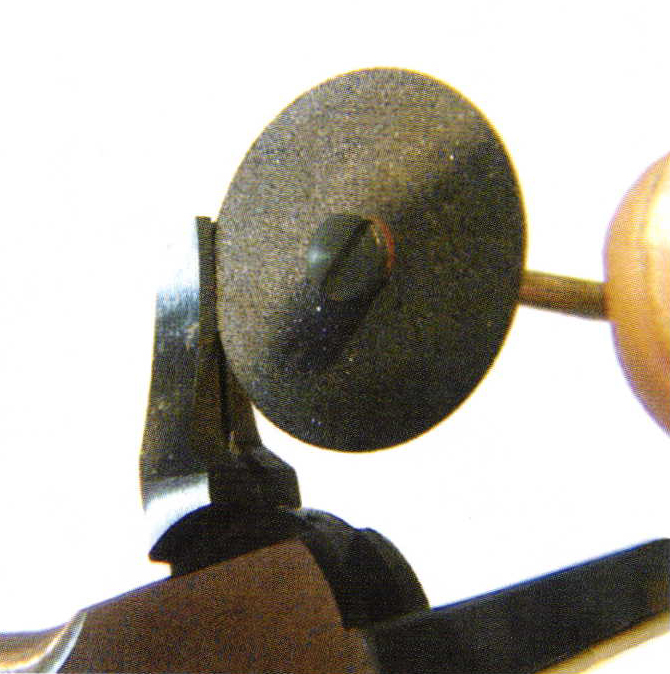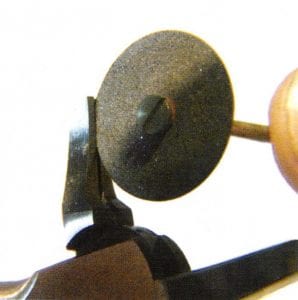 Continue the cut all the way to the back as shown in this picture. Make sure the groove is wide enough for an earring post to fit through.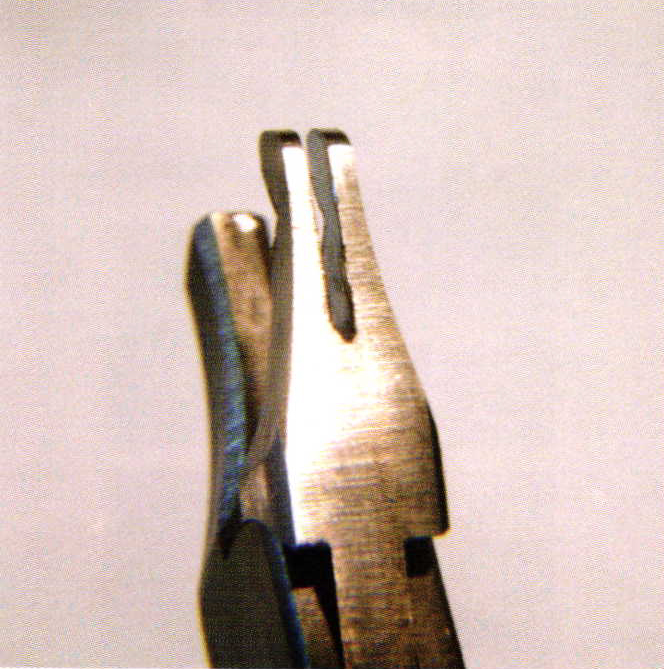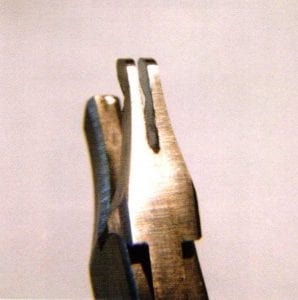 Now cut a sideways notch at about a 45 degree angle as pictured. This is where the base of the head rests; keeping it tight while you bend over the prongs.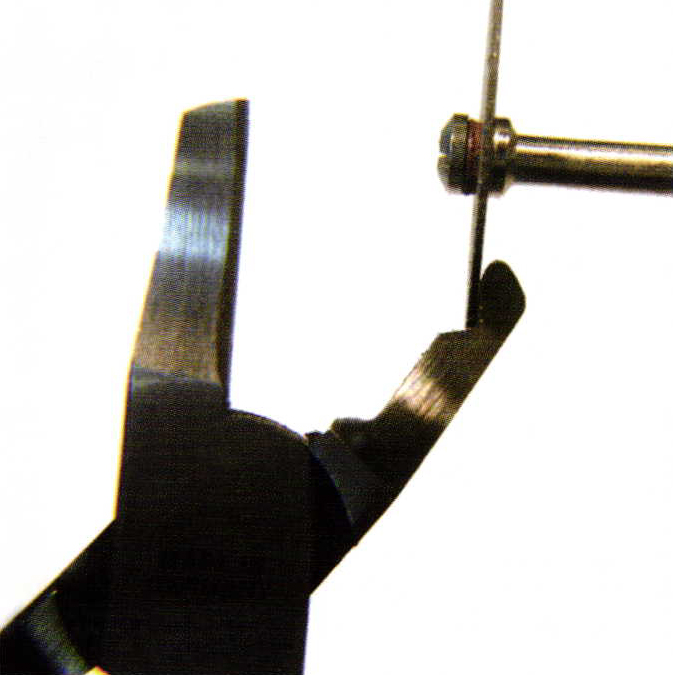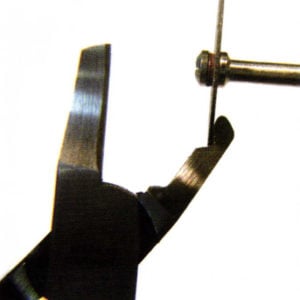 This is a profile shot of the pliers in action. It works well on 3, 4, 6 and 8 prong heads.