Charon Kransen, a New Yorker by choice, has dedicated himself with passion to innovative jewelry design – he has been traveling the globe tirelessly for 36 years and sees new surprise and inspiration on a daily basis.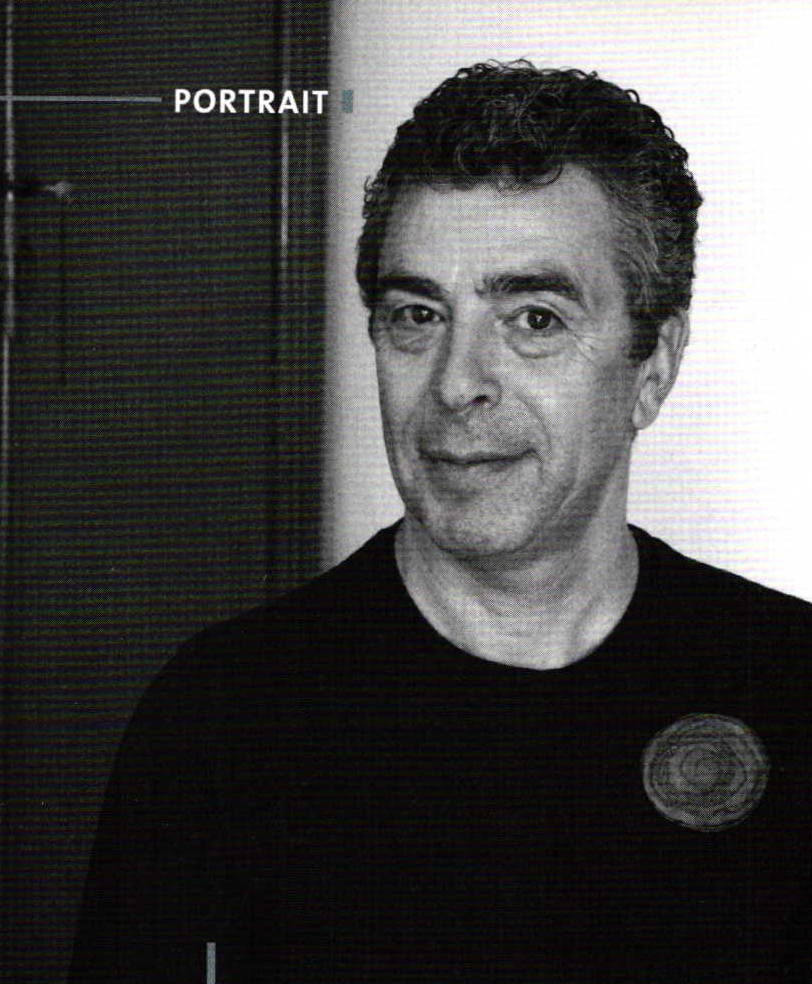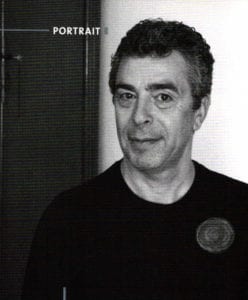 Charon Kransen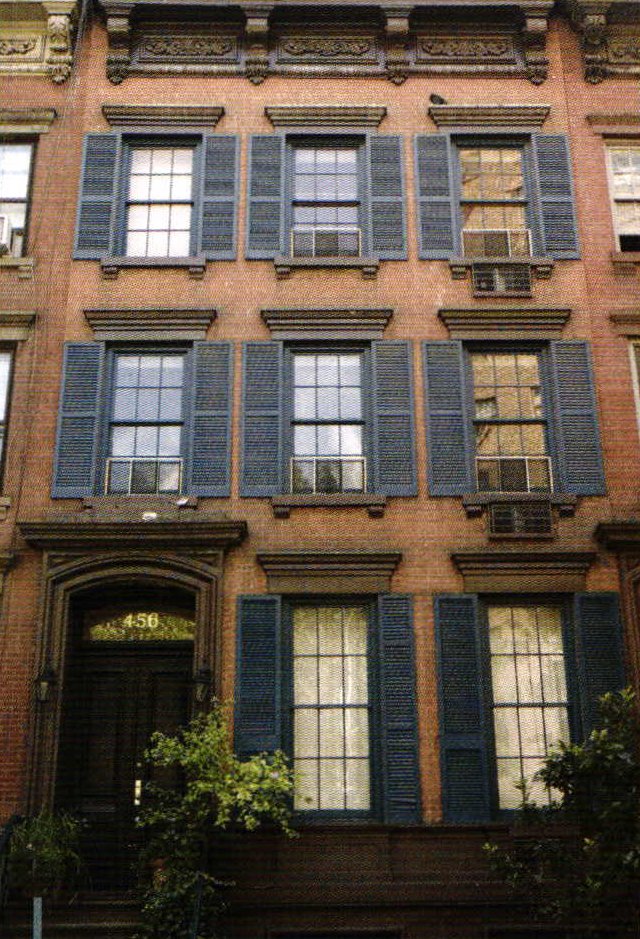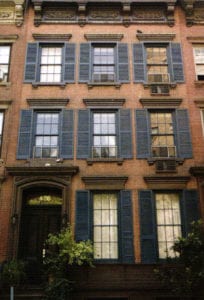 The gallery – view from outside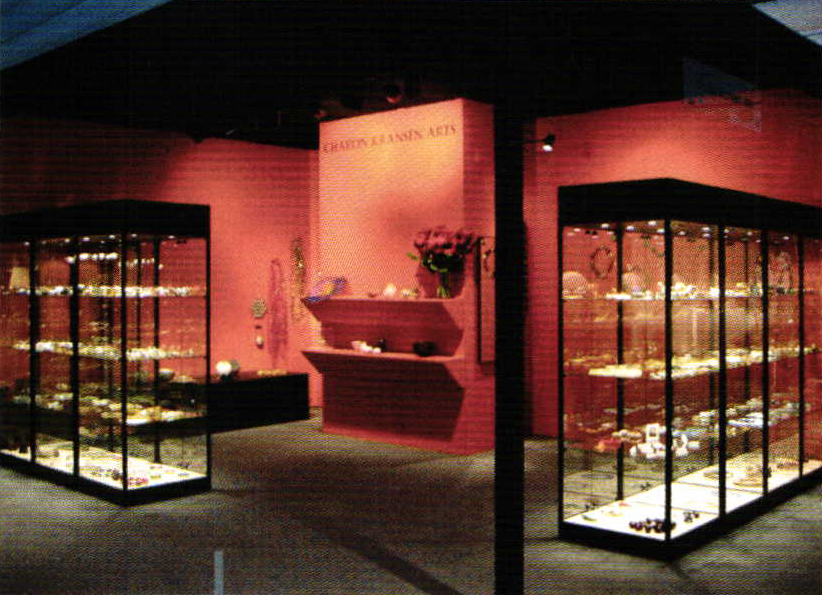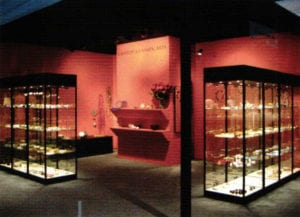 The trade show booth used by Charon Kransen Arts is resplendent in striking red
Reading his curriculum vitae can be an almost dizzying experience: The native Dutchman completed his apprenticeship as a goldsmith in Israel, Germany and Norway. He opened his first studio in Utrecht (NL) at the tender age of 26 and also accepted a position as lecturer at the Jewelry and Enamel Design Art College Amersfoort (NL) the same year; he accepted his first curator's position aged 32, while he was elected President of the "Organization of Dutch Jewelry Designers" when he was 33. It was love that finally led him to the Big Apple, New York City, to the city that never sleeps. There is barely any other place in the world more suitable to Charon Kransen and the way he presents extravagant and high-quality jewelry that he discovers and brings with him from his travels around the world. "My life changed when I moved to the US," he says now at an age of 56. "I gave up my tenure professorship, my studio was stored in Holland, and I did all kinds of jobs to make a living at first." During the first year in New York, he primarily remained in contact with the Dutch jewelry artists. Some of them encouraged him to represent them overseas. What started with around 25 artists is now seen as one of the most renowned galleries for innovative jewelry design throughout the world. "My specialty is non-American jewelry, that is where my expertise lies, that is my background," says Kransen.
In addition to jewelry, the collection also consists of hollowware and accessories by over 140 artists from all over the world. He also sells hundreds of books, magazines and catalogues from the fields of design and jewelry.
Charon Kransen Arts not only represents established designers, it also looks after unknown, talented fledglings in the field. Not only the manifold variety of the styles is fascinating, but also the large spectrum of selected materials. Diamonds, gold, paper, silicon and other plastics pay testimony to the deep well of creative potential among the jewelry artists. Charon Kransen has long since sharpened his eye for the exceptional talents in the scene; he has a wide network of different sources to find the right jewelry for his gallery: "I have a lot of information – I work with museums, libraries, crafts councils etc. I read a lot and find many interesting things and people that way. Also, I am not focused on the mainstream demand – I never look for something specifically because it might sell well. I have to be thrilled by the works!" The focus is on the artists' personal vision and the innovative approach: "Every time I open a package and I want to say 'Wow!' – those are the moments that are nourishing and rewarding. The artists have to feel at home with me, the other artists, the concept – it has to be a good fit."
"Insider trading"
Anyone strolling down West 25th Street, looking for Charon Kransen's gallery premises, is unlikely to find them straight off. The Dutch citizen exhibits and sells the work in his own home and only by prior appointment. Just like the jewelry his own clientele is everything other than mainstream. "I am mostly visited by collectors, museums or private customers who are really interested in unique jewelry; who see it as a way to express their personality. My customers are sophisticated people, who also have the money to buy the kind of jewelry for their personal expression."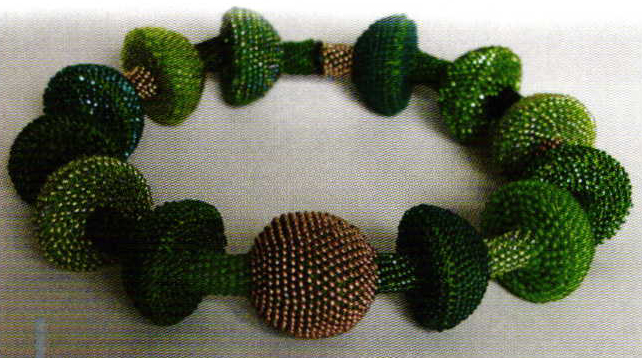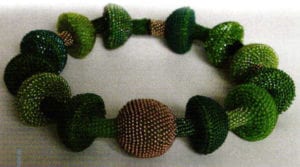 Yael Krakowski, Israel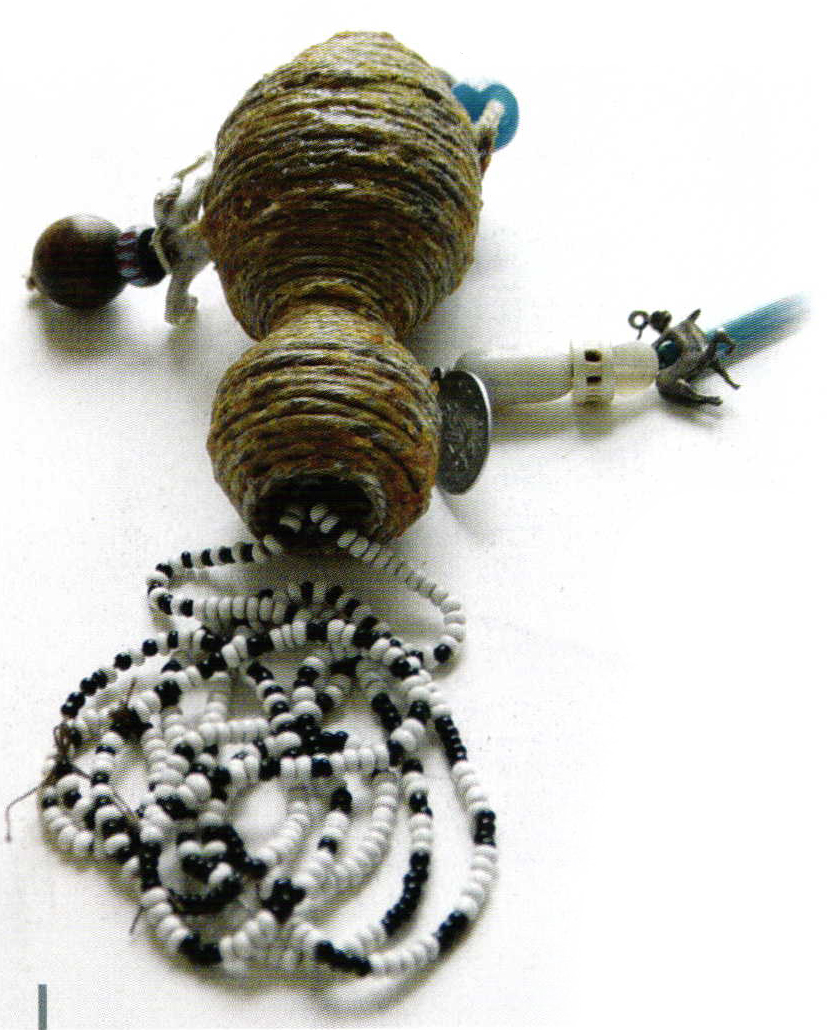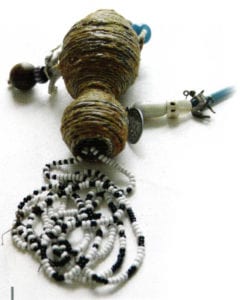 Chequita Nahar, Surinam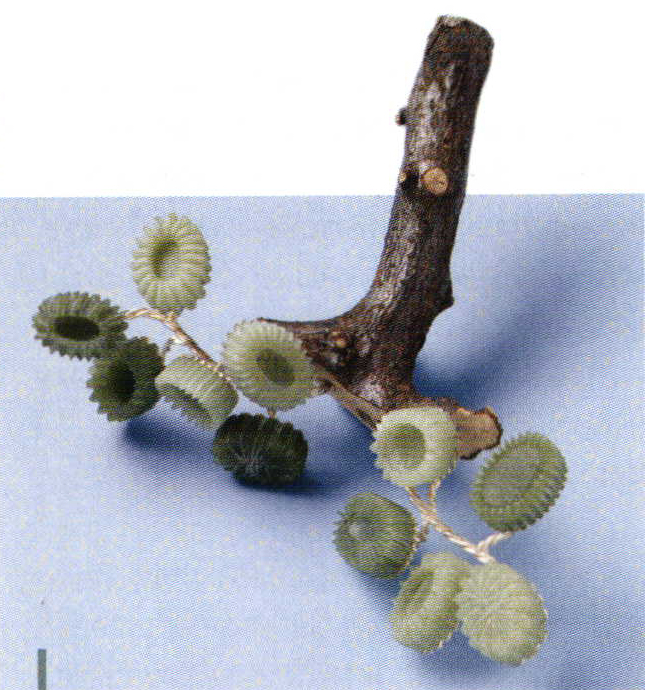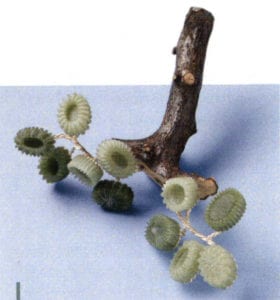 Terhi Tolvanen, Finland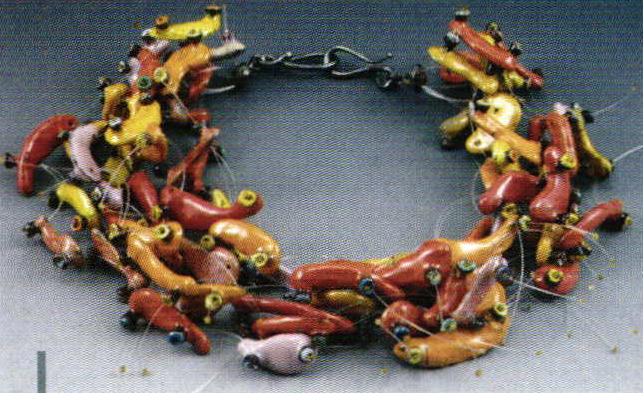 Hye-young Suh, South Korea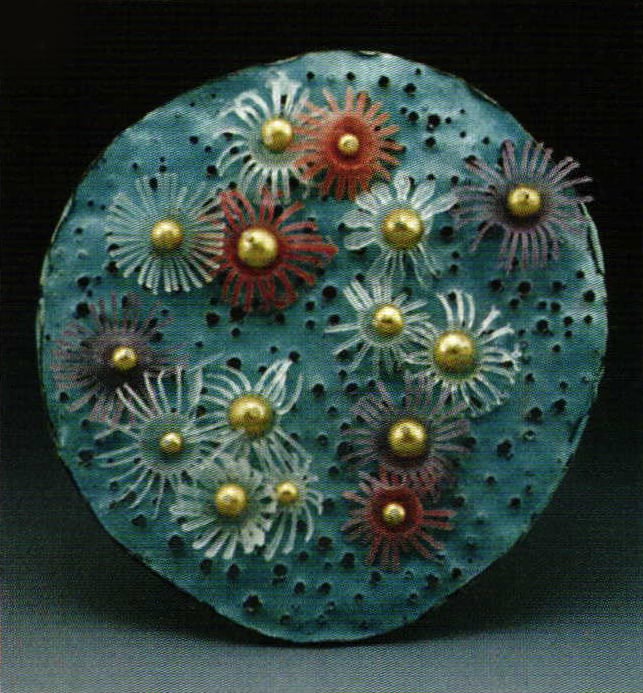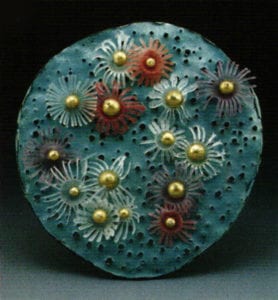 Natalya Pinchuk, USA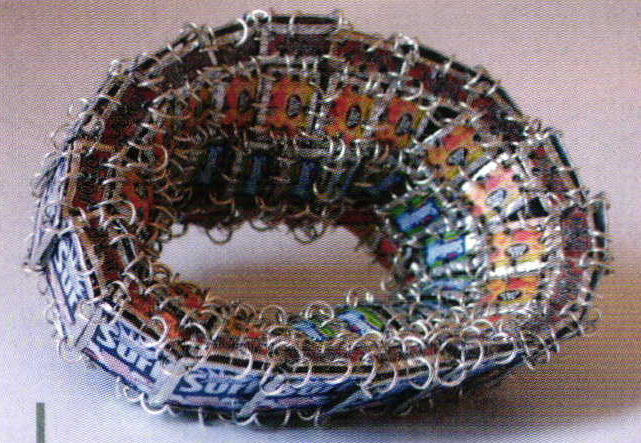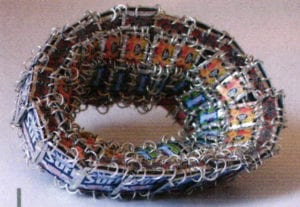 Beverly Price, South Africa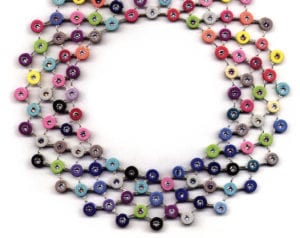 Claudia Stebler, Switzerland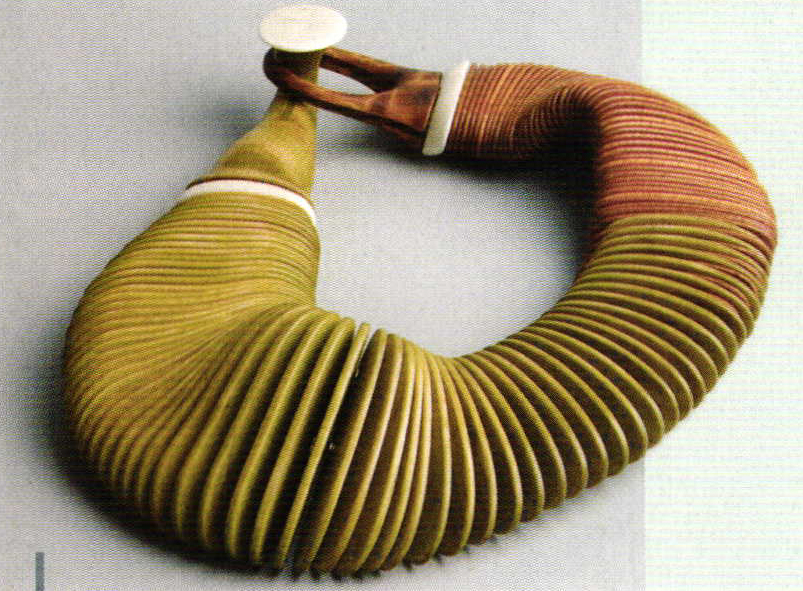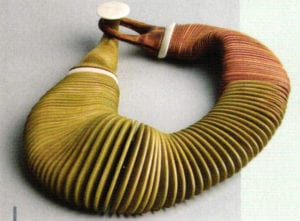 Liv Blavarp, Norway
Charon Kransen appears to be constantly on the road. For example, he travels to show his collection at the SOFA in New York, Chicago or Palm Beach, at trade shows throughout Europe, as guest lecturer, juror or curator. The summary of his travels he can provide so far is: "Art doesn't have any borders. When it comes to art you don't think in terms of nationality or borders. There is a wonderful exchange of information, a cross-fertilization of images and design. You used to be able to see where a certain piece of jewelry was made, and with some countries it is still the case. But more and more borders are disappearing."
His other passion is teaching. Charon Kransen's seminars are targeted at young designers, for example, helping them to establish professional dealings with galleries, the media and with customers. "I love teaching! I love it when people 'get it' and they just do it!" Charon Kransen has not created any jewelry himself since moving to New York. But he remains open for everything: "Who knows – I might get back to making jewelry."