The idea that she should become a goldsmith actually came from her biology teacher. Could this be the reason why in the jewelry created by the Dutch designer Felieke van der Leest little monkeys wear red dungarees and carry golden peanuts or crocheted pigs swing pendulously from chains?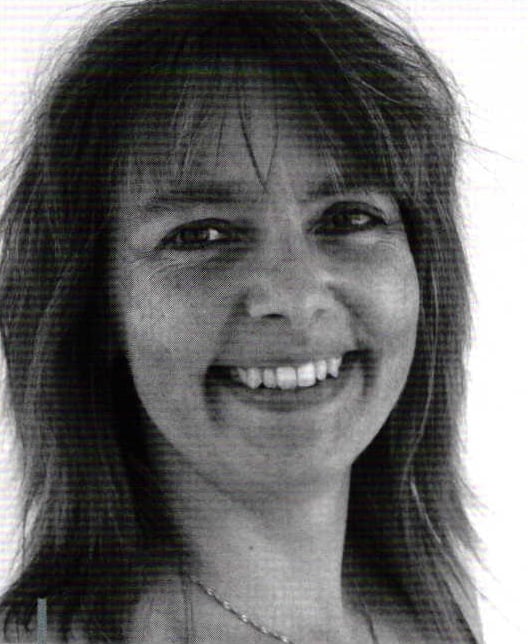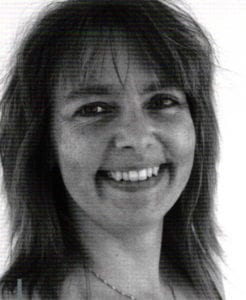 Creates fantastic jewelry fable: the goldsmith and jewelry designer Feliek van der Leest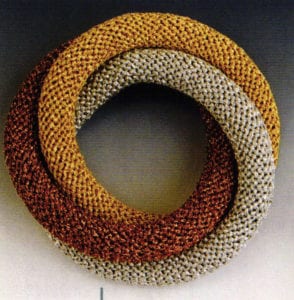 Persiflage on a classic: the crocheted 'Cartier Bracelet & Ring' were created 1995 and 1999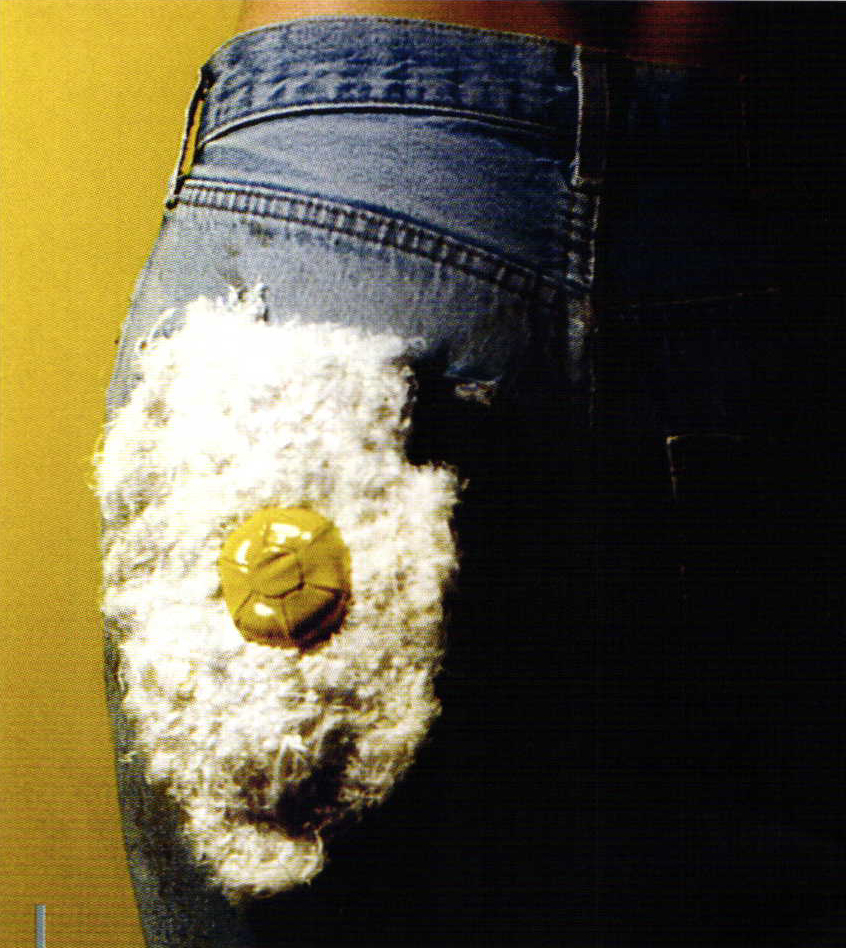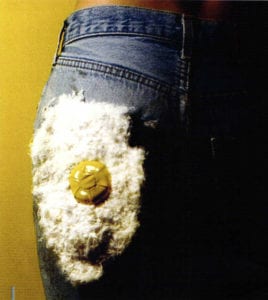 Unusual: the wearable object 'Crocheted Fried Egg' was created in 1997
"Don't ask me why I do what I do…! Don't ask me how I come up with the things I come up with…" are the words found on Felieke van der Leest's Internet website. But these are precisely the questions that one really wants to put to the qualified goldsmith and jewelry designer, alumni of the Gerrit Rietveld Academy. How else can one understand this curiously composed collection of crazy animal jewelry, which paints fascinating astonishment and raised eyebrows on to the faces of those who see it just as much as boisterously chuckling laughter? At times a plastic penguin struts around in a crocheted royal robe, while elsewhere lion whelps fitted with golden hats and spores as well as pearl mane come together to form a playful bracelet.
Everything started in 1995/96, the year in which the now 39-year old artist completed her diploma in Amsterdam. The simultaneous incidence of two extremely unpleasant situations – lovesickness and a plague of mice – prompted her to process her feelings in the form of knitted and crocheted objects. This was holy the piece 'Spermheart' was created, a combination of a heart crocheted out of red yarn and the tail of a mouse. But her passio n for needlework had started much earlier. Even as a teenager she was knitting permanently – while watching television in the evenings just as much as on the boating trips with her parents that she disliked. 'Spermheart' was the start of Felieke van der Leest's, in the truest possible sense of the word, fabulous success story. From this moment on, thread and needles were brought into her workshop – whereby at the start, both the possibilities and the limits of the technology and material defined her work. Initially, her topics varied: Some of her work is simply funny, like the 'Crocheted Fried Egg', while others question the conventions of traditional jewelry ('Cartier Bracelet') or exercise criticism at society ('Frog Legs Brooch'). Some years later, the passionate handicrafts expert started to work thematically; for the first time, plastic animals, like those found in any toyshop, enter the frame. The eccentricity of the toy figures incorporated in these jewels is further enhanced by giving them finely tailored outfits. For instance penguins and tigers wear royal capes with golden laces, deer have crocheted pants on their hind legs and also lobsters, seahorses or fishes are among the things she knits with a loving eye for detail.
It was not until she suffered a serious illn ess of her constantly stressed musculature – the painstaking handicrafts demanded its price – that  a change entered into Felieke van der Leest's jewelry work. In order to ease the strain on her arms and shoulders, the artist remembered her skills as a goldsmith and combined from then on in a most highly unencumbered manner precious metals and colored stones with her textile technology. Although her brooches, bracelets and earrings had even before been characterized by a willful humor, from then on the Dutchwoman's overflowing fantasy knew no bounds. Technical problems appeared to have been overcome and so each of her ideas could blossom. As a consequence, crazy pieces were fashioned such as 'Rescue Ducklings in Pond', 'Hare O'Harix and his Six Carrots' or 'Emperor Penguin Freddie with Polar Bear Claw Necklace'. All of them refined combinations of precious metal, plastic figures and crocheted elements, which have double functions as objects and items of jewelry. For example, the chain on the magnificently availed Emperor Penguin is at the same time a ring, whereas ducks and carrots can either be worn as bracelets or marveled at as wondrous objects.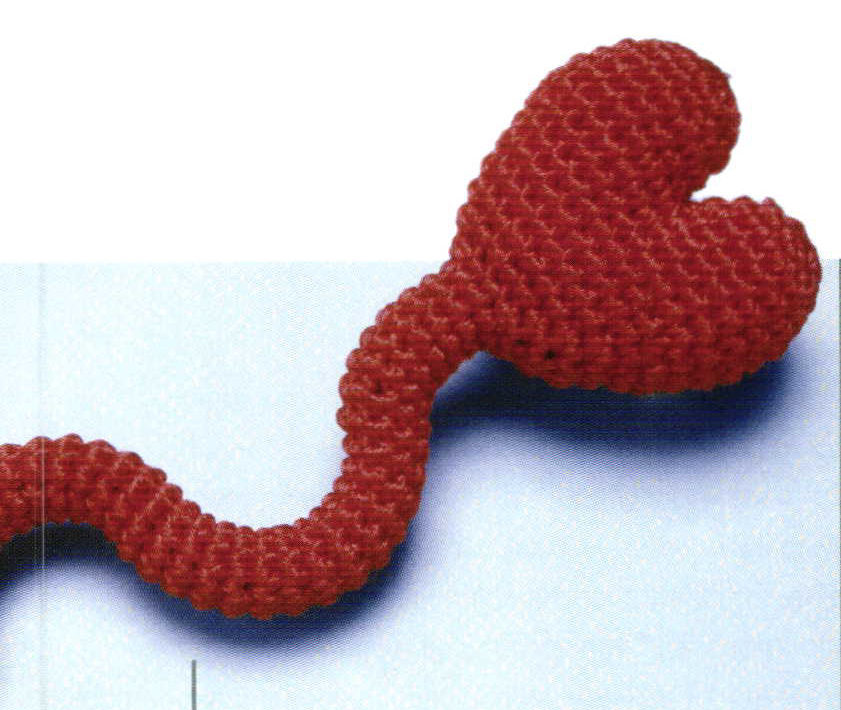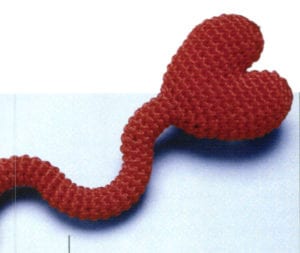 Copies of  the brooch 'Spermheart' dating from 1996 are now owned by the Dutch Textile Museum, NL, the Museum for Modern Art in Arnhem and the Royal Museum of Scotland, GB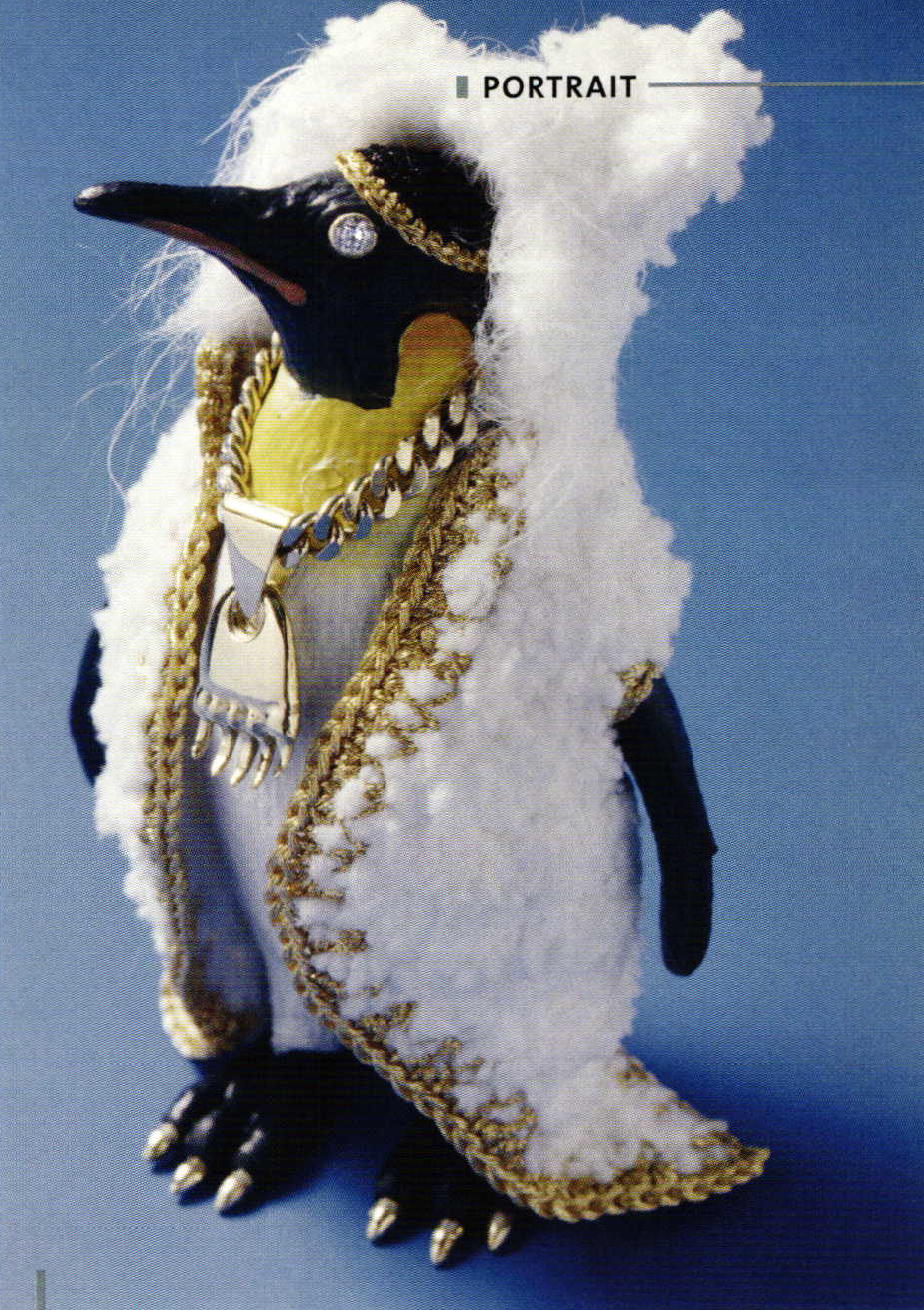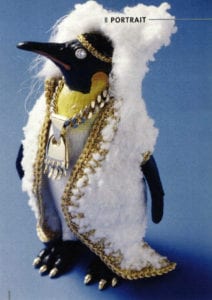 Emperor Penguin Freddie and jewelry are a good example of the willful humor and the endless fantasy of the woman who created them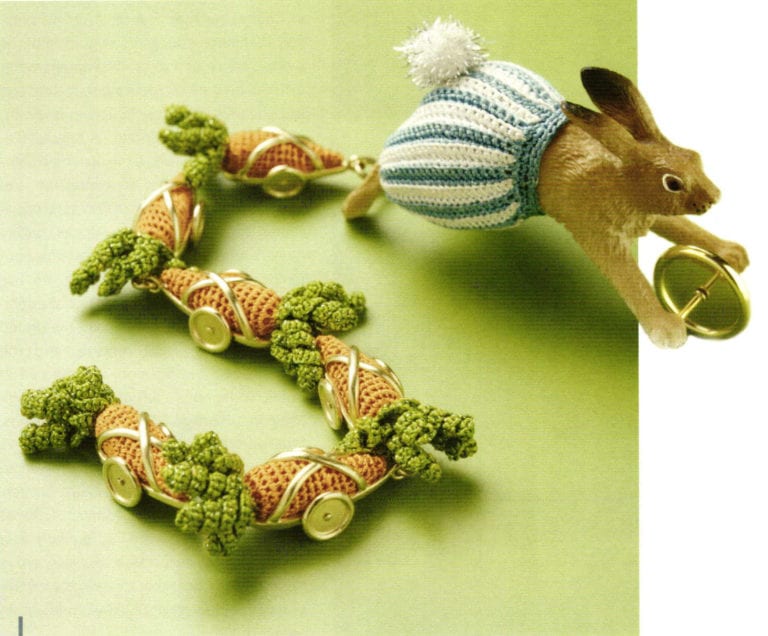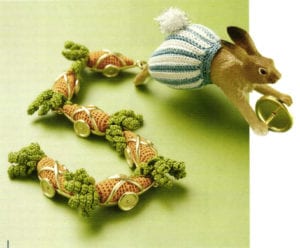 'Hare O'Harix and his Six Carrots' came to life in 2004. If the carrots are detached from the greedy hares, they can be worn as a bracelet
Each of her pieces tells stories, but not those about standing and material value or spirituality and mythology. No education or special knowledge is required to play along with the associations in her work. Instead, her items of jewelry function on a very direct level and are understood equally well by people all over the world. Her guestbook on the Internet pays testimony to this – the Dutchwoman receives enthralled approval from Europe just as much as from North and South America. Felieke van der Leest draws her endless inspiration from everyday life and the media that constantly surround her. "I never run out of ideas. They are all around me," she says. Impressions from all over the world leave their traces in her jewelry. When she travels in foreign countries, her favorite pastime is to visit aquariums, zoos and toyshops. "I think I am hooked on crochet, knitting and jewelry," admits Felieke van der Leest. Well, if her addiction blossoms in such wonderful imaginative ways, who could have anything against it? Quite the contrary!