Bench Jeweler's Guide to Setting Gemstones
This Professional Bench Jewelers Guide to Setting Gemstones cannot anticipate every potential situation you may encounter. Always use extreme caution and check gemstones thoroughly before working on them.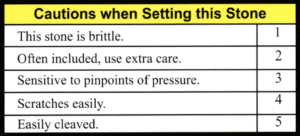 The codes in these two boxes are to be used with the chart on the following two pages.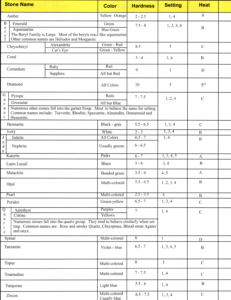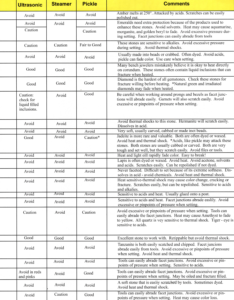 In association with
BENCH Magazine
is devoted to the Bench Jeweler in retail jewelry stores and small trade shops.