Rare and beautiful gemstones, gemstone bead strings and cut stones – this is the product range that the married couple Dietmar and Petra  Bohme have been offering for almost a quarter of a century under the company name Rare & Beautiful / Schones & Seltenes.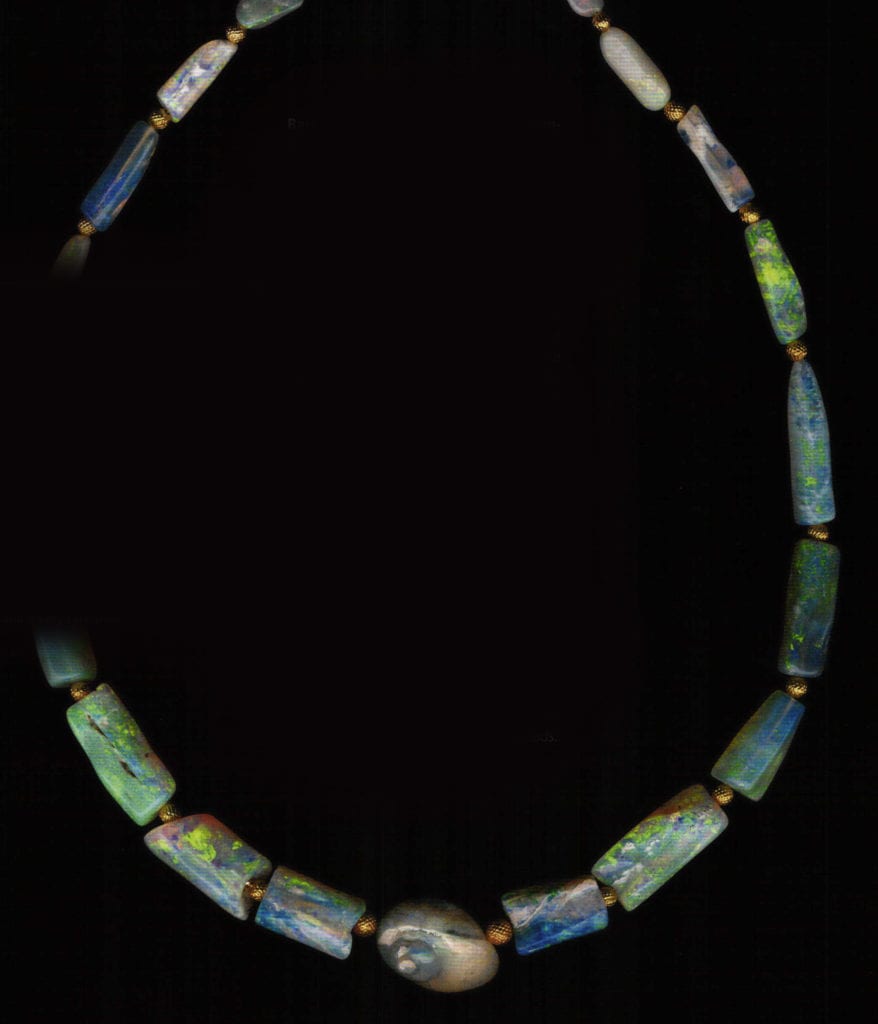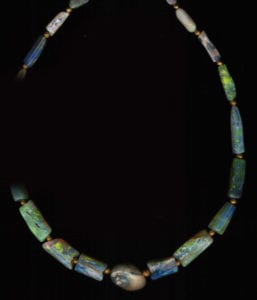 Precious opal necklace made of opal fossils, material: 193.25 ct solid Australian black opal from Lightning Ridge, in the form of belemnite fossils and a very rare snail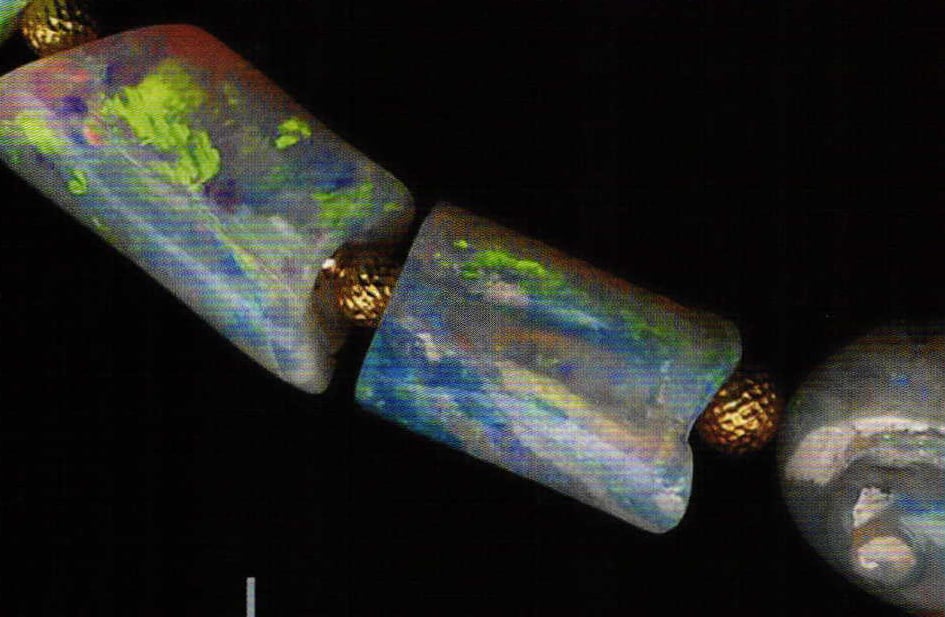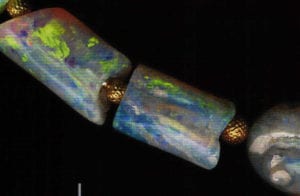 Dietmar and Petra Bohme, who have been exhibiting in Tucson and Las Vegas for more than 20 years, are specialists in the field of purchasing, processing and designing rare gemstones. In 1984, the two qualified mineralogists and gemologists founded their company close to Cologne. Although at the start of their company operations, trading with uncut and cut gemstones dominated, the two specialists focused over the course of the years more and more on scarce rarities, unusual natural stones, types of stone that are difficult to process and also unusual designs and material combinations. The owner, Dietmar Bohme, purchases all stones directly from the mines, while his wife Petra is responsible for the design and the international sales management. Today, the product range consists of rarities such as engraved, fantasy form chains, gemstone necklaces with fossils or chains made of antique gemstone beads.