The item of jewelry sparkles and glitters so that the onlooker almost becomes dizzy. But everything is just an appearance and the synthetics ensure the opulent presence of magnificence. In earlier days, these artificial stones were intended as a form of pretense, were used not only in theater as costume jewelry to be marveled at. But these days, young designers have discovered the synthetics. And their style is to pretend nothing to anyone. Freed of the responsibility of the high value of a natural crystal, they are able to handle the test-tube stones with much less prejudice and greater freedom. Only the design counts.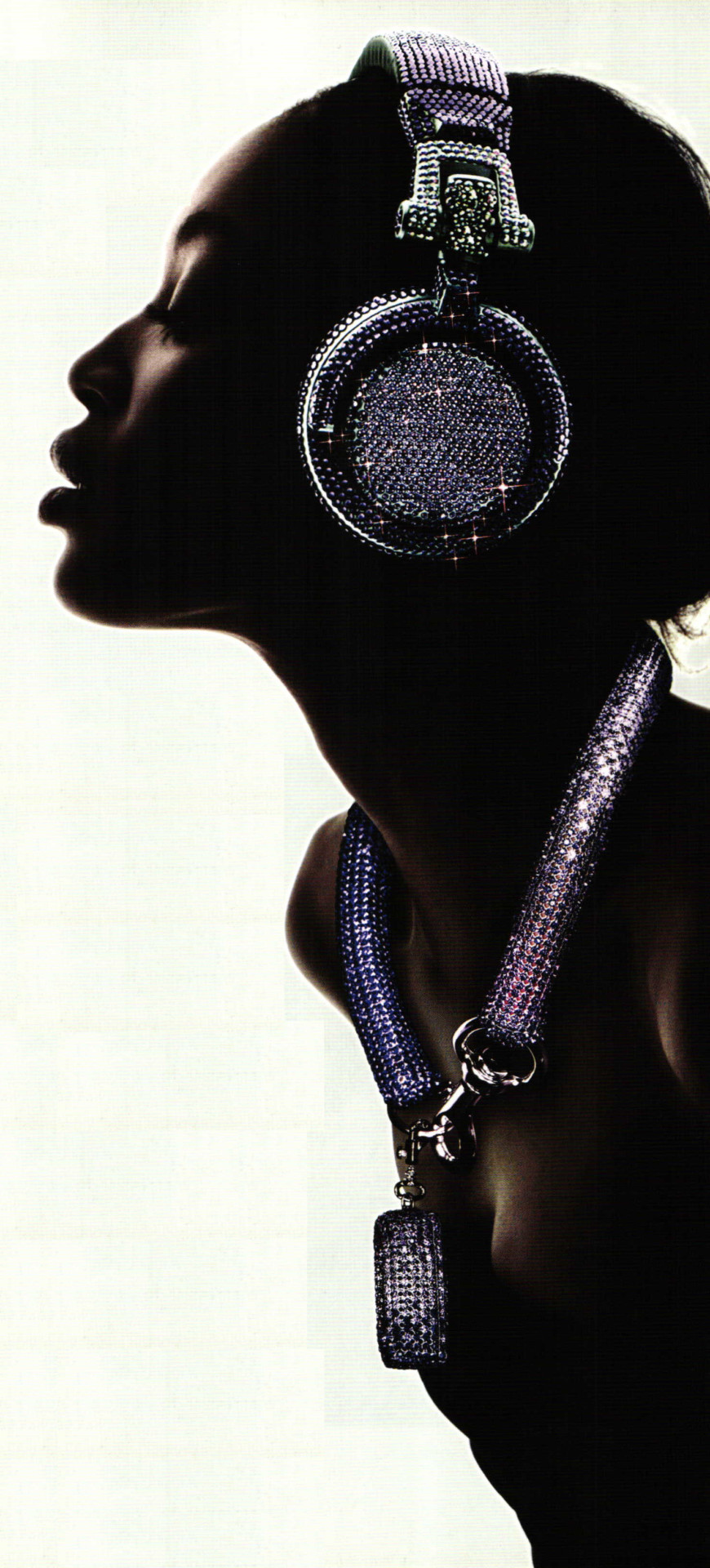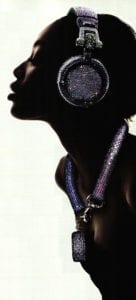 Stephen Webster, Christopher Jane and Tom Binns were commissioned to transform their creative visions with synthetic crystals for the Swarovski Fashion Rocks Collection for The Prince's Trust. The company also produced cult photos of top model Naomi Campbell with the sparkling creations, taken by top photographer Nick Knight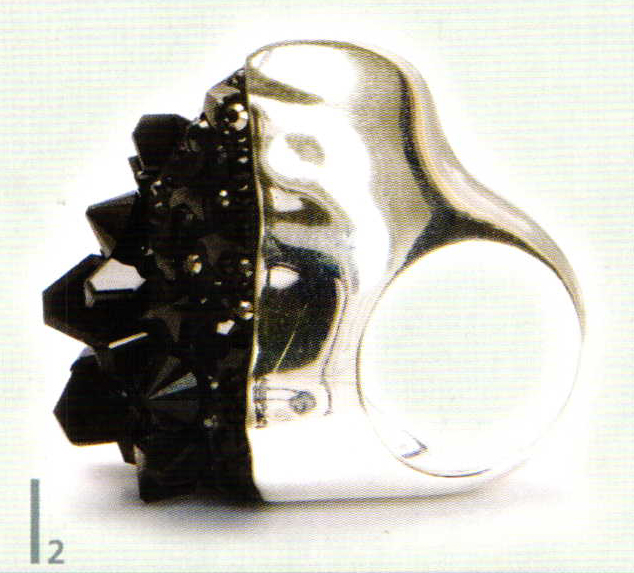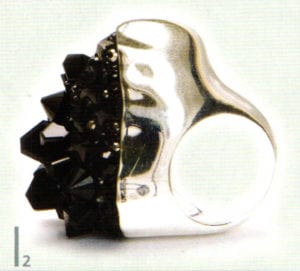 Cosmos ring by Daniel Swarovski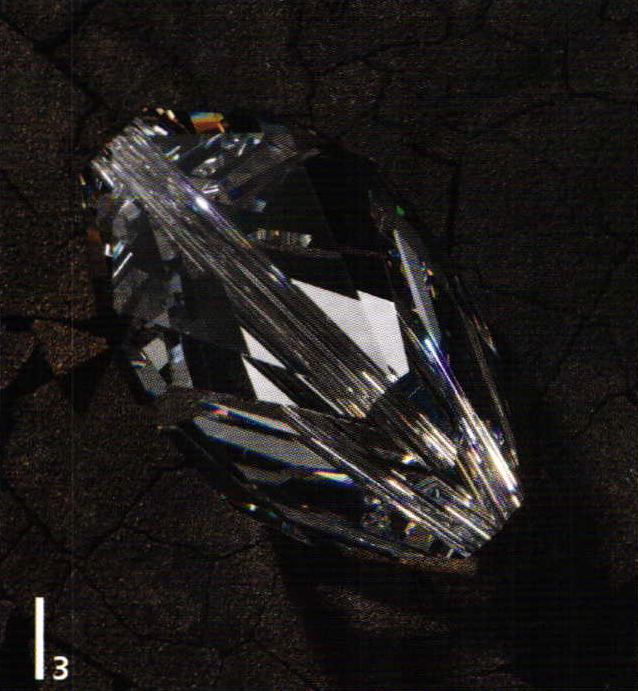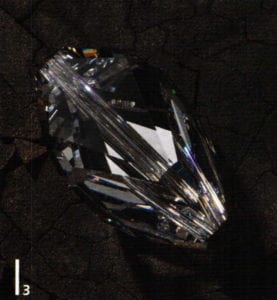 New cut 'Cubist' bead
Young designers have always been considered as trendsetters. But not everything that is seen as an innovative idea is able to assert itself. The trend experts at Swarovski, the leading manufacturer of cut crystals, are regarded in the industry as being in the forefront when it is a question of casting light on the development of design and the matching synthetics. For the coming season spring/summer 2008, the experts have gazed into the crystal ball and have discovered five trends. All of the different styles have in common that art is the point of orientation for fashion and design. After all, according to the fashion gurus, the borders between artists and fashion designers are increasingly disappearing, and contemporary works are minored in the trendy outfits and accessories. The various lines are called classic, romantic, harmony, progression and glamour.
Classic – the art of relaxation
The sporty, functional classic draws on the futurism of the sixties and the architectural expression of the eighties. Art, once only at home in museums, leaves its traces in the public realm, like in airports or hotels. Pop artists such as Alex Katz and David Hockney influence this trend. The colors are strongly influenced by Miami South Beach Art Deco District, whereby white, grey and black are in the foreground and light pink, mint and green ensure accents. Gold and silver jewelry with thick chains and amorphous, streamlined and twisted forms, along with a functional high-tech design, reflect the sixties. Graphic patterns draw on pop art topics. A mixture of linear, clear lines and expansive, stylized flowers and simple symbols such as palm trees, airplanes and flamingos characterize this trend.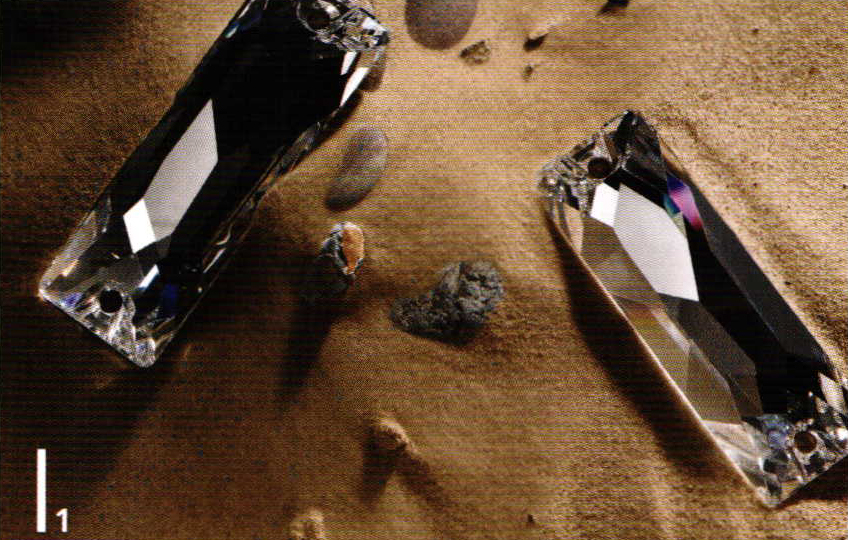 New cut 'Cosmic Baguette' sew-on stone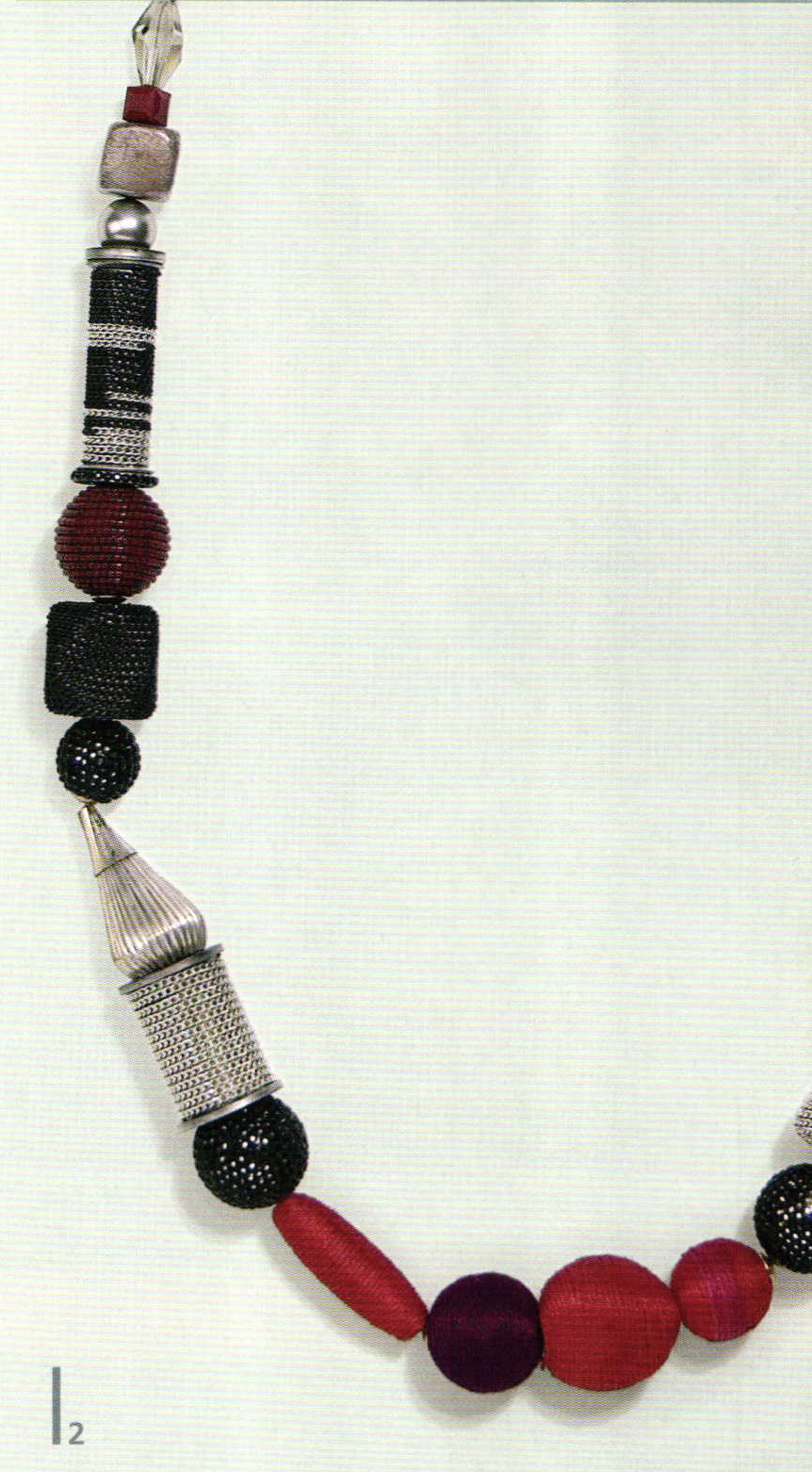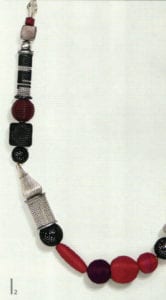 Design by Scott Stephen


Design by Scott Stephen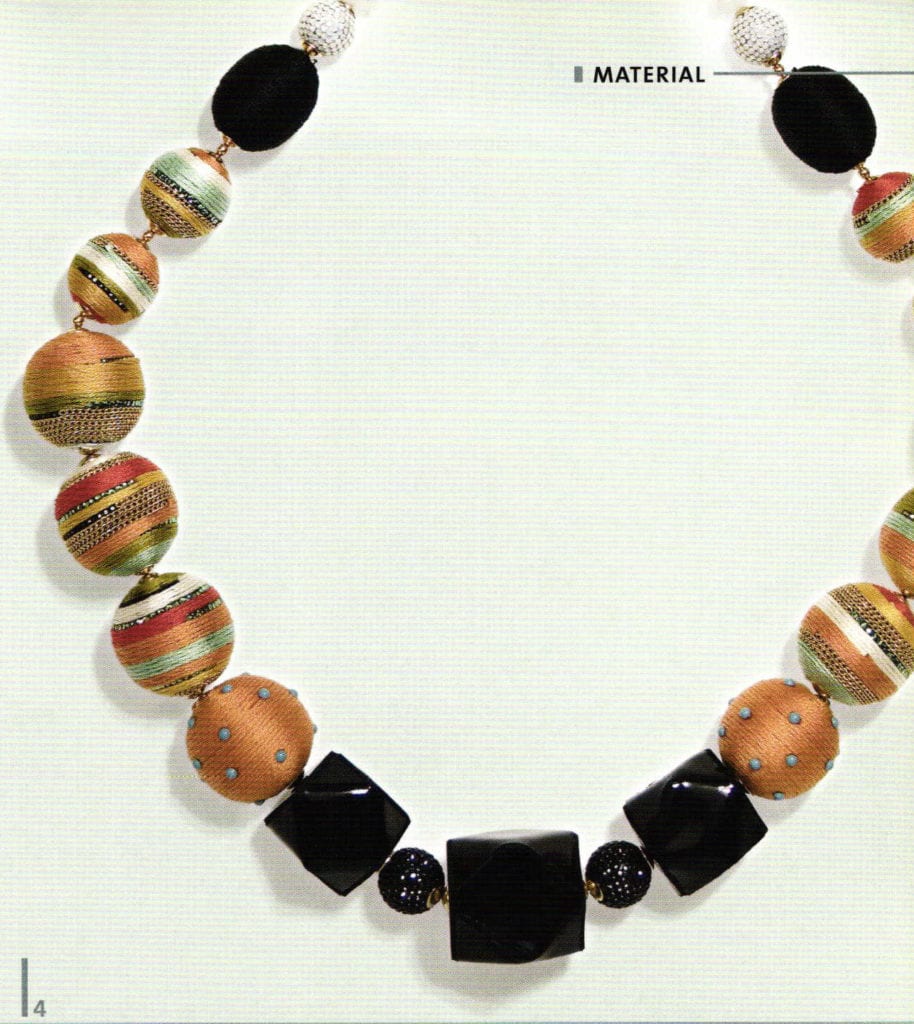 Design by Scott Stephen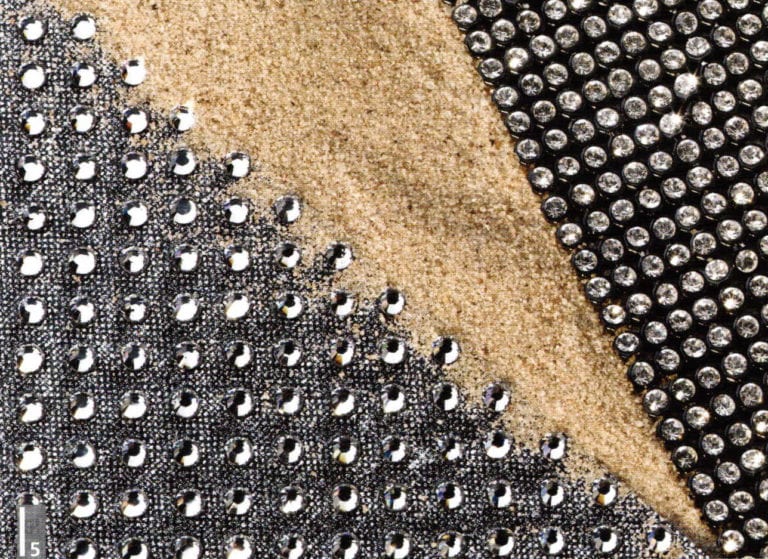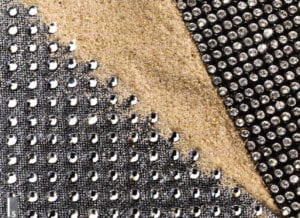 New products 'Crystal Aerial Mesh' and 'Crystaltex'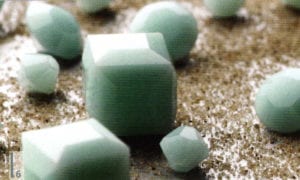 New color 'Mint Alabaster'
Romantic – the art of intimacy
Artists such as Rodin and Boticelli are symbols for this private, personal and self-confidently female world. Shimmering, matt light grey, beige and pink are the colors that match this. Medallions play an important part in jewelry as do long golden chains, flacons, yellow, red and white gold, porcelain, hand-made paper, rose quartz and other colored gemstones. Pure nostalgia is avoided in this context. Stylized and elaborate blossoms, in particular roses and magnolias, are found just as much as calm, abstract forms and lines. The form of the mussel is also used lavishly as a symbol of fruitfulness and femininity.
Harmonious – the art of peace
This topic is like a monastery, ascetic in style and is reminiscent of a Nordic design with a touch of folklore. In a world of excessive provision, the motto here is to concentrate on the essential. The Italian artist Giorgio Morandi, who is known for his still lives, influences this trend. The predominant colors are natural grey and blue tones, hemp and white. The matching jewelry reminds once more of the equipment carried by a pilgrim, and is certainly functional. Belt buckles and clasps, hammered copper balls, long necklaces and amulets, silver and matt gold in antique look match this trend.
Progressive – the art of the body
Many artists focus on the topic of the vulnerability of the human body in order to express the uncertainty and contradictions of reality. One example of this is the Anglolrish painter Francis Bacon with his grotesque world of images. Human bodies are estranged. The colors that accompany this are body tones, blood and purple-red nuances. In the jewelry the dominant materials are silver, enamel, synthetic resin and plastics. Among other things, surgical instruments are found such as scalpels, prosthesis-like elements and mechanical claws. This trend is supplemented by semi-transparent metal weave, intended to express techno-chic.
Glamorous – the art of excess
Parallels can be drawn between the twenties and thirties and today. Both phases are characterized by individualistic, excessive lifestyles among our compatriots and dramatic political and social changes in the world. This topic focuses on expressive artists such as Marchesa Casati and personalities like the dancer Josephine Baker. Other stylistic influences come from Henri Matisse and Pablo Picasso. Ethnic symbols are mixed with Art deco elements. Striking colors are mixed with earthy tones. Grey, black and white are also found. The jewelry unites the glamour of the twenties with ethnic elements. Amulets, XXI-pendants, tassels, head jewelry and long chains characterize this trend. Wood, brass, copper, antique-style silver, coral, leather and pearls are the materials of choice.
In order to exemplify these future trends for the jewelry sector, Swarovski has commissioned the Scottish artist Scott Stephen to design three different pieces. The creations unite all elements that will be characteristic for the upcoming spring/summer season 2008. Stephen has already designed materials Dior and is regarded as a trendsetter in the fashion industry.