It's true that fashion is cyclical, as emerging trends are often reminiscent of days gone by. There is also a counterbalance that occurs when one extreme hits the scene to right another. That said, when it comes to fine jewelry, many trends have staying power, lasting more than a season, or even a year.
6 Key Jewelry Trends that will Shape 2014
The following are six key trend directions forecast to be popular in 2014. Recurring themes of personal, sentimental jewelry combine with a desire to bring back old styles as well as seek out new, unique statements. Where will your line converge with next year's hottest trends?
All in the Details
In 2013, designers took inspiration from the 1980s. Fast-forward 10 years to find the muse for 2014: It was clear on the runways at fashion week that the '90s were the decade of choice for designers looking to resurrect the spirit of the past in their spring collections. Since the 1990s meant minimalism for jewelry, expect scaled-down sizes and a focus on quality to be key in 2014, especially in:
Pretty findings and clasps
High quality diamonds (with a focus on cut and clarity)
Intricate settings for rings, earrings, and pendants
Rare and high quality gemstones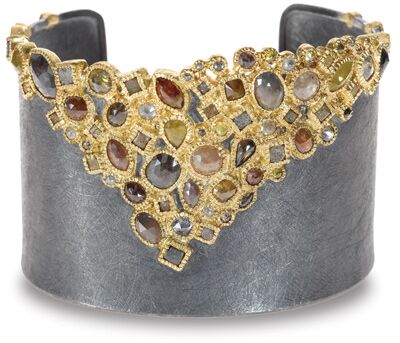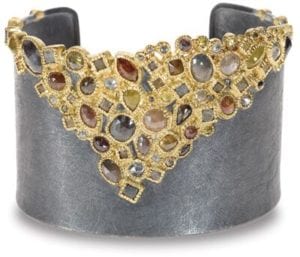 Metal Mania
After a long, tough run of high metals prices, the markets have eased and are expected to remain somewhat stable in 2014 (see page 22). All roads lead to the return of consumers buying precious metals in 2014 as opposed to selling them in the "cash for gold" mania we've seen over the past several years.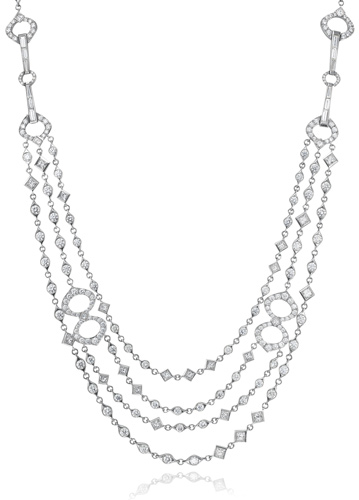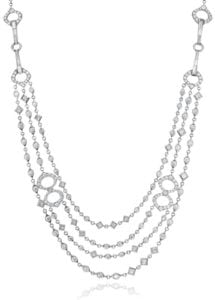 A return to precious purchases means planning for pieces that fit any budget, including:
Fashion platinum jewelry that takes the luxury white metal beyond  bridal
Bi- and tri-color gold designs
Blackened silver pieces with yellow gold accents
Transformation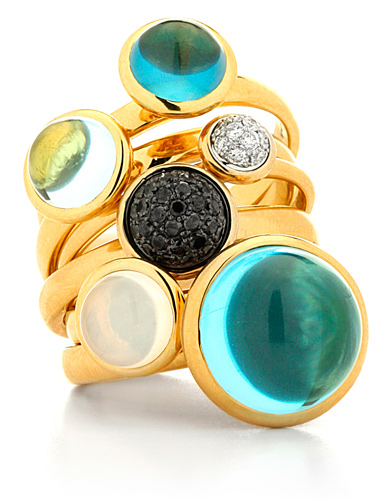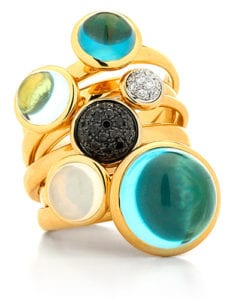 Instead of looking at fine jewelry as special-occasion–only wear, consumers are shifting toward showing off their luxury purchases.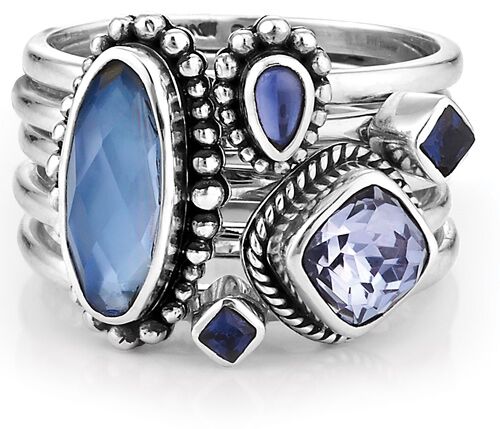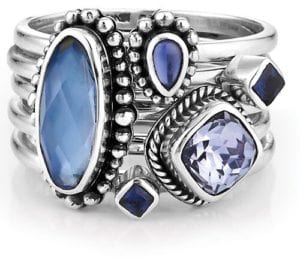 In the spirit of wearing it well, jewelry that can be worn multiple ways and transform from one form to another will be important in 2014, including:
Stackable rings with stones, charms, or beads that can be easily interchanged by the wearer
Two-sided necklaces
Earring jackets and drops that give everyday studs a new, dressed-up look
Charmed, I'm Sure
Traditional charm bracelets are relatively timeless. Consumers love their sentimental value, and they'll be flocking toward higher-fashion, higher-end styling of this classic look in 2014.
Expect demand for the following:
Thin precious metal bangles with small charms that have been engraved or otherwise personalized
Rings with a single charm dangling
Collegiate and colorful, sometimes kitschy
Personal Touch

The trend of consumers seeking out jewelry with personal meaning just keeps getting stronger, with custom jewelry poised to continue its growth as a major jewelry category in 2014. Easing precious metals prices allow more wiggle room in the budget for custom design. Even those who aren't seeking a pure custom piece want something that fits their personality such that it looks like it was made just for them.
Hot personalized jewelry styles for 2014 include:
Micro-sized engraved pendants that can be layered

Limited edition jewelry and pieces with serial numbers
Unique and rare gemstones
Pieces featuring horoscope signs and symbols
Atypical Rings
Hands will be the center of attention in 2014—and stacking will shift from the traditional vertical stack to a horizontal one, with rings worn on multiple fingers and at various places on the finger,
including above the knuckle. Multi-finger rings will also be trending. Expect demand for the following:
"Midi" rings: smaller sized rings that are designed to be worn above the knuckle
"Brass Knuckle" style rings, which span across two or more fingers
Spikes and arrows, a punk trend from 2013, will carry through to 2014 on ring designs
Pinkie rings will start to make a comeback—and they'll be worn by both men and women
Amanda Gizzi is director of public relations and special events for Jewelers of America (jewelers.org), a nonprofit, membership-based trade association serving the fine jewelry retail industry.