Author
Gary Dawson
Website: http://www.ajm-magazine.com
---
Articles and Videos by Gary Dawson: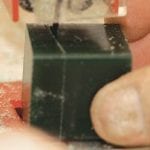 This article provides a helpful tip on locating dead center on ring blanks and finding balance on an object. Free-form wax carving offers jewelers an unlimited number of design possibilities. However, one noticeable disadvantage of this type of wax carving…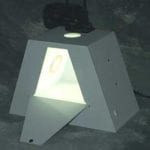 If, like me, you consider yourself a successful photographer, you may be skeptical about products on the market that promise to improve your jewelry photos. I had a recent opportunity to review one such product, the MK Gem eBox, a light box designed to aid in the process of digitally photographing jewelry, by MK Digital Direct in San Diego. Since I always jury-rig my stage, I was prepared to dismiss the Gem eBox as technological overkill—an expensive alternative to the bed sheet tenting I have always done.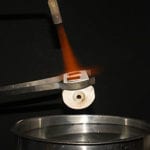 Heat treatment changes the microstructure of a metal or alloy. It is a process that may be applied after casting, or during or after fabrication. Since mechanical properties, such as strength, ductility, hardness, and toughness, and chemical properties, such as corrosion resistance, are in part dependent on microstructure, heat treatment can have a profound effect on them. There are a variety of reasons for heat treating gold, including, but not necessarily limited to, the following: To ease polishing, reduce wear and damage on the finished surface, increase strength, and increase corrosion resistance. Heat treatment can also be used to increase ductility after work hardening or to impart a springy quality to components such as money clips, catches, and clasps..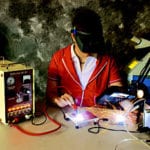 AJM Magazine asked me to perform a comparative analysis of three welding systems performance in several different precious metal welding applications. I was to analyze the PUK 2 spot welder, which was developed by Lampert Tools USA Inc. and supplied to me by SEP Jewelry Tools of Chicago; the Mini Pulse III from Aelectronic Bonding Inc. (ABI) in Cranston, Rhode Island; and a laser welder. (I used my Starweld by Rofin-Baasel, which I purchased from Manufacturing Technologies in San Diego , but the results presented in this article are accurate for most laser welders used in the jewelry industry.)…
Our castings can be flawless, our assembly precise, and our settings secure — but let any surface go a bit rough, a little uneven and wobbly, and the jewelry is judged to be inferior. Ironically, even the ultimate finish begins to deteriorate as soon as a piece of jewelry leaves the showroom. But to attract a willing buyer at a fair price, a piece needs be in top form when it enters the showroom. The tools, tips, and techniques presented in this article can help manufacturers avoid the harsh criticism that can result when a less-than-perfect finish clouds the public view.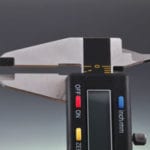 Meticulous planning and tedious layout are a big part of a goldsmiths life at the bench. It usually pays dividends to thoughtfully plan gemstone layout for graver setting. If youre off by just 0.1 mm in one direction or another, you can sometimes visually ruin the aesthetics of an expensive project that is near completion, and in so doing ruin your day. But once in a while the time to plan just doesnt exist. Bridezilla decides at the very last minute that she wants those accent stones after all–the ones that you planned for in your design but agreed to add later on the first anniversary. Or maybe you just forgot that project lurking at the corner of your bench. The client just left in a huff and if she cant pick it up after lunch, well…you can just forget it.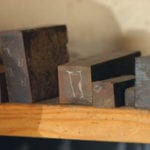 My dad was in the Navy during World War II and was among the personnel who entered Japan shortly after the war was over. The Katana he obtained in Japan, which hung on the wall of my childhood home, now often decorates the wall of the custom jewelry design studio that I founded in Eugene, Oregon. It was because of this sword that I happened to.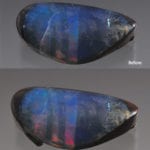 An old lapidary taught me an excellent trick for sealing cracks in gemstones. Some gems are inherently unstable. If a client of mine wants one of these gems for inlay, or to be cut or set, I will often use this technique – with full disclosure, of course – to make the stone suitable for use in these applications. Also, with the growing trend of repurposing old jewelry, I am seeing more sentimental gems coming across my counter that require repair rather than replacement. Enter the epoxy technique.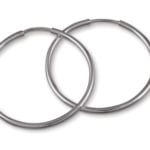 Tom Dougherty of Studio 2015 in Woodstock, Illinois, had an interesting process to share about making hoop earrings from tubing. He learned the process from Kenneth Guth, a neighboring goldsmith and acclaimed knife maker. By all accounts, Guth has always enjoyed sharing his knowledge with other people, and he has taught workshops on jewelry, metal work, and knife making, both at the college level and to the general public. The process is incredibly simple, and I'm delighted to share it with you here.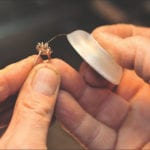 As the target comes into focus and the operator aligns the crosshairs, elements of the world slowly cease to exist until the only things left are the target and the operator's breath. As the rhythm of her respiration cycles — breathe in, breathe out, pause; breathe in, breathe out, pause — even her breath disappears into the target. When all is calm, the sound of the discharge echoes as a small puff of smoke reveals that the target has changed forever. The operator smiles, triumphant. Her mission is complete with no collateral damage: The finding is in place — and the very expensive emerald next to it is unharmed. As with many bench operations in a goldsmith's day, the ability to successfully complete the task came down to one thing — holding steady.