The fact that the jewelry by Turkish designer Sevan Bicakci looks like they come straight from the legend of Ali Baba is not simply due to the environment in which the creative goldsmith grew up and still lives… The jewelry he designs is his vision for the future of our world.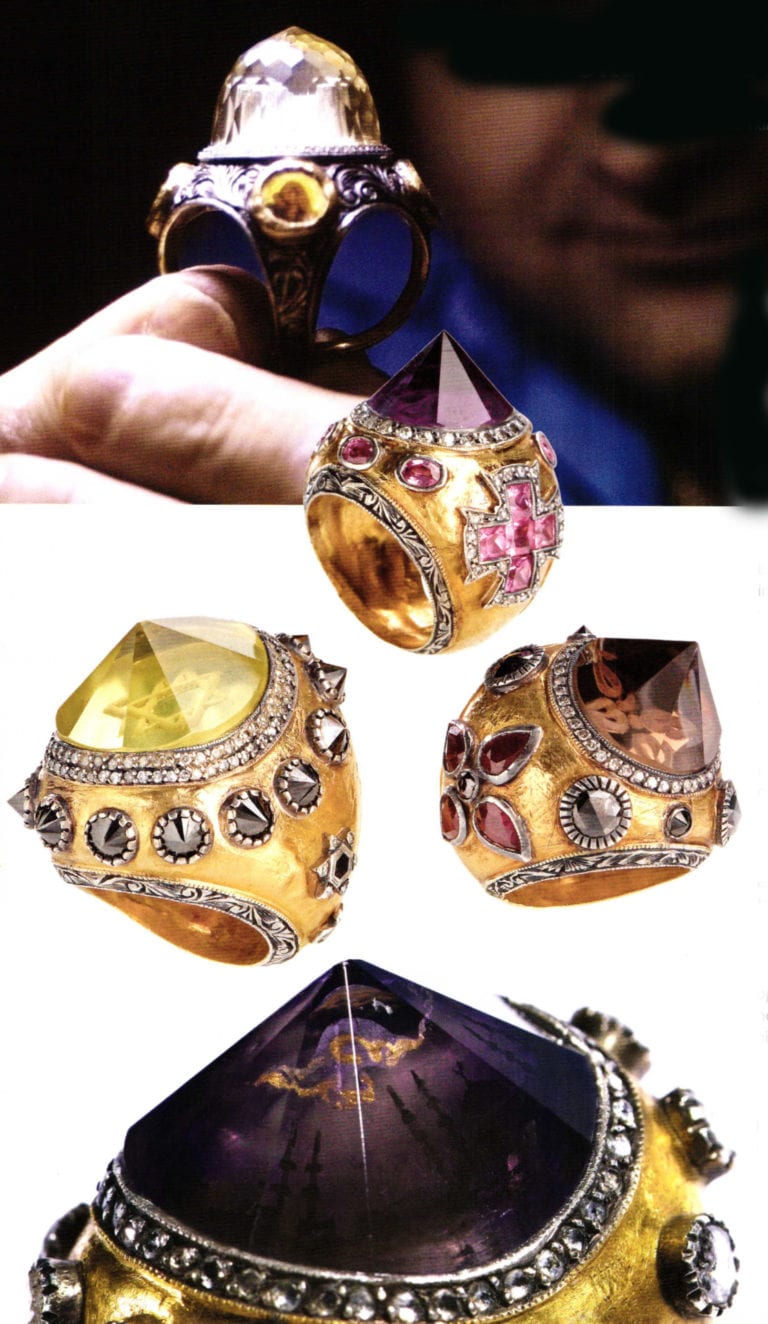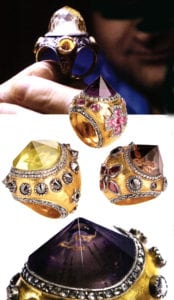 The goldsmith and designer's own history sounds like a fairy tale: born in Istanbul in 1972, Sevan Bicakci grew up in an Old Town district called Samatya, which has traditionally been home to a mosaic of Muslim, Christian and Jewish citizens. Seeing as school did not really inspire him, his father permitted him to complete a goldsmith apprenticeship after completing the 5th grade at the tender age of 13; Since then, this has been the most important means of expression for his extremely agile imagination. Inspired by the old town of Istanbul with the Grand Bazaar, the Topkapi Palace, the Hagia Sophia church and much more, he has used his fantastic jewelry to tell of the spirit and style of this vibrant and historical metropolis. His particular gift is in uniting the modern age with antiquity in equally opulent and contemporary jewelry. Like no other, the 34 year old draws on his considerable talent to bring together Byzantine, Ottoman and other local elements in one ring.
He has strong ties with the city of Istanbul and it's history. Sevan uses this feeling with his personal dreams for one united world as sources of inspiration for his work. "I dream of ancient Istanbul and imagine that I am an Ottoman Sultan, his concubine or Byzantine Queen. Both worlds merge in this moment and allow me to create jewelry that I would have worn at the time and would be pleased to wear again", is what Sevan Bicakci has to say on his jewelry creations. He only uses genuine materials such as precious metals and gemstones for the things he produces mostly as one of a kind pieces. He feels it to be a special stroke of luck that nature provides a heavenly wealth of "products". He often combines the different materials and techniques within one single item of jewelry as if he could not decide which material he should take from the richly overflowing cup of nature. This may mean that 18 and 24 karat gold, sterling silver, diamonds, enamel and a selection of colored stones are all united in one piece. The sensitive goldsmith, who has been greeted by a whirlwind of enthusiasm all over the world, occasionally cooperates with other artists.
For example, the painter of miniatures, Reza Hemmatirad, painted portraits of Ottoman Sultans and reproduced icons from the Hagia Sophia and the Chora Churches for some of the rings by Sevan.
Since Sevan Bicakci's launch in Turkey, most of his sales have been to private clients in Istanbul. The fact that most of his works are uniquely crafted and time consuming at the workbench prevents him from mass production. His first international debut took place in 2005, when he was selected one of five "Rising Stars" by the jury of JCK – Las Vegas Show's Design Center. Sevan Bicakci's 2006 Design Atelier participation within the "Couture Jeweler Conference and Collection" was crowned by his winning of the "Town & Country Couture Award" for gemstone jeweler design. By August 2006, he was selected one of Tanzanite Foundation's five award winning independent designers.