There's nothing like landing a new client. Whether you're a large manufacturer or a bench jeweler in a home studio, the prospect of new work coming in is always exciting.
Sometimes, though, the added workload can turn delight into disaster. Knowing when to say "no" can be the most important business skill you possess.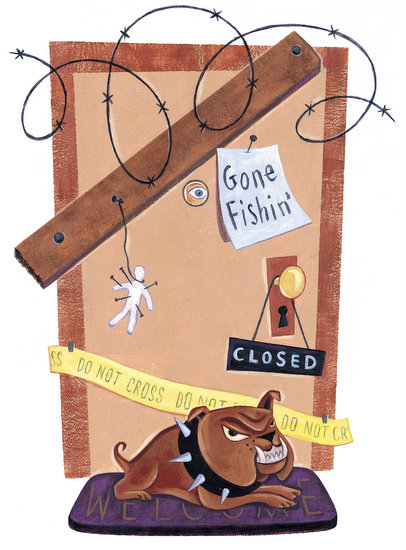 So when should you turn down a new project? The Service Corp. of Retired Executives (SCORE) suggests considering these four issues:
Feasibility
It can be tempting to take on work that is outside your area of expertise, but this is definitely a time to look before you leap. "Never agree to a project unless you are absolutely certain you have the time, expertise, and resources to do a satisfactory job," advises SCORE. "Also, make sure you want to continue doing this type of work in the future; you may begin receiving calls for similar assignments, instead of the type of work you intended to do."
Scheduling
You don't want to gain a new client only to lose an old, established customer because you can no longer get the work done. Make sure you can fit the new job into your schedule without compromising projects you already have underway, or any that are realistically on the horizon.
Terms
"While it may be tempting to compromise your fee schedule for the sake of getting work, you should avoid underselling your services for the sake of having something to do," cautions SCORE. Not only will reducing your fees to win the client make it harder to make a profit on the current job, it will likely make the customer expect the same discount on future projects.
Other Projects
Does this new project signal an avalanche of other work? "While the prospect may seem exciting, remember that you are committed to doing this job even if something more interesting or lucrative comes along," notes SCORE.