Although it can do two things at once – combine form and function – cufflinks disappeared from the world of men's shirt sleeves for a long time. However, a new generation of cufflinks is conquering the market and taking it by storm.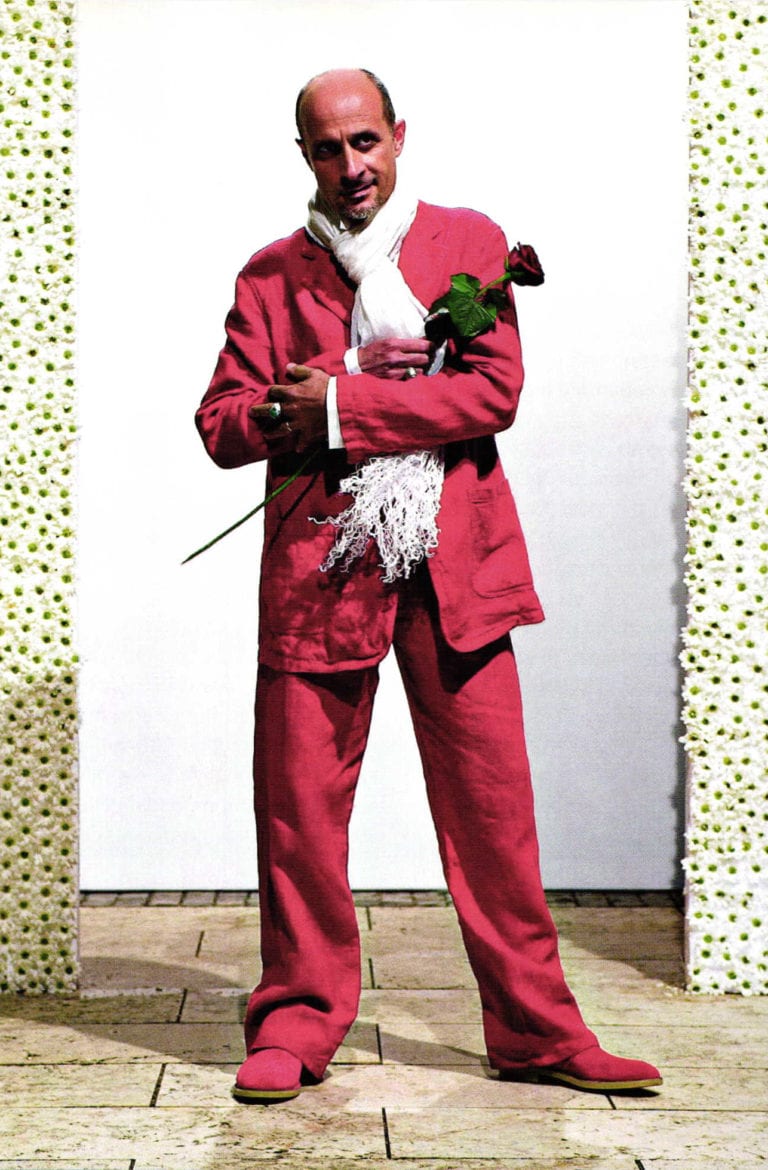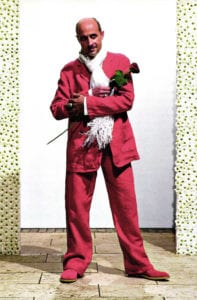 Signals and symbols
From sliver steering wheels for car enthusiasts, miniature sets of clubs for hobby golfers through to the bull and bear symbol for young managers on the stock market – whatever a man wishes to symbolize or signal, there are no restrictions on the motifs for the cufflinks. If one believes Internet providers of cufflinks, men are reticent – as they are with fashion and jewelry anyway – in the selection of this accessory. Indeed, the absolute classic is found heading the top ten list: simple, round cufflinks in matt silver. There is some color involved in places two and three – a striking, masculine black tone! Onyx – whether round or square – is very popular as a gemstone for cufflinks as if "just don't be conspicuous" were the order of the day.
We find the first courageous cufflink statement on places eight, nine and ten: A silver euro symbol, a functioning (!) thermometer and cufflinks in the form of classic English taps allow clear conclusions on the interests of the people wearing them or their sense of humor.
From pomp to function to jewelry
In a historical sense, cufflinks first appeared in the late 16th century. In ages of decadent royal parties, elegant gentlemen were very concerned that they should have a richly adorned appearance. Gentlemen skillfully complemented peacock-like costumes with flowing robes by sporting artistic cuffs and precious cufflinks. This form of jewelry, which at the time was exclusively reserved for men, was a fashionable must in those glamorous ages. When the age of extravagant festivities drew to a close, fashionable customs also changed. Lean years demanded suitable and above all useful fashion. The once so extravagant cuffs were degraded to exchangeable rolls of cloth, intended to prevent wear on the sleeves; pompous cufflinks no longer suited this new look. But as we know, fat years soon follow the lean ones. Since the 20th century, cufflinks have once more been allowed to be more than simply functional and can now pursue their second purpose, namely adorning the cuffs on elegant men s shirts. What appeared slightly petty bourgeois in the nineteen fifties and sixties has long since lost its aura of mustiness from a design point of view and now speaks with modern language of contemporary design.
Luxury and adventure
It does not appear exaggerated to speak of a renaissance or even a run on cufflinks. Pierce Brosnan clad in fine cloths and pinstripe suits in the film role of Thomas Crown (in the affair of the same name) contributed a lot to the image of the desirable, groomed and well-dressed gent. The unmistakable look that the film millionaire wears during his burglary raids – handsome, bored by money and naturally wearing cufflinks – served as a role model for fashion and jewelry designers. People agree that cufflinks used as a tiny eye catcher on cuffs can put the final, perfect touch to an outfit, creating an image of adventure, coupled with luxury. The simple presence of cufflinks, positioned decently on the edge of the cuff, can enhance the entire outfit, raising it above the mass of grey uniformity. Susanna Kuschek, a jewelry designer from Berlin, also believes in the importance of this kind of jewelry. Men who wear the cufflinks she designed with the name Bolas "take risks and like to set standards". The silver cufflinks are given their unique form by the ossa sepia casting method that the Berlin-based artist uses. In this, it is the artist's declared goal that the rough surfaces and brittle forms of her work "can contrast any old shirt from fine cloths".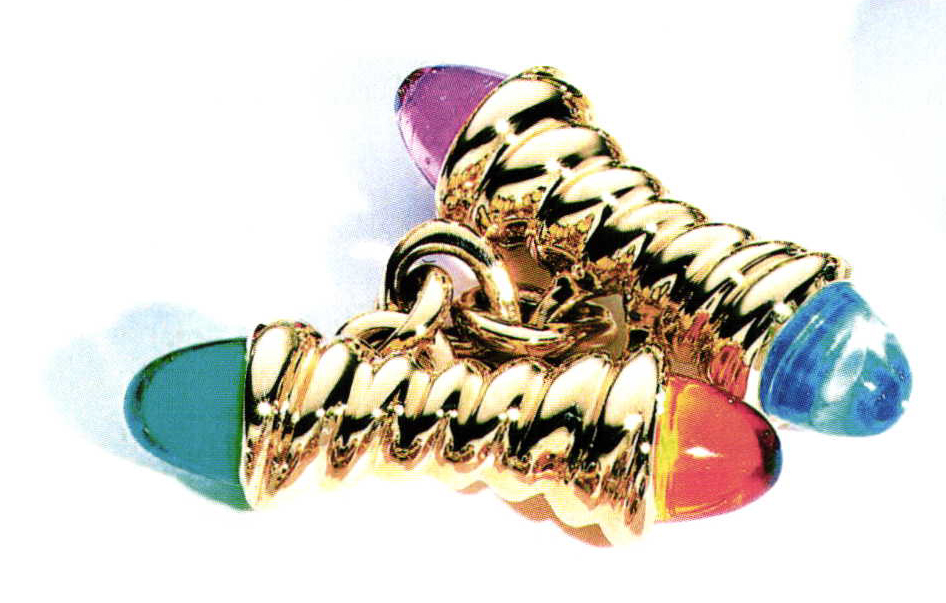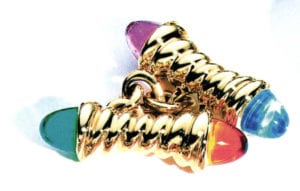 Invitation to touch and look
The Danish designer Jakob Jensen developed a jewelry line to complement his familiar watch line that also draws on the typical features of his design work. It also has a convincing, simple design and a harmonious interaction between matt and shining surfaces. Clear lines and sharp edges make viewers curious. "A joy to the eye and a pleasure for the spirit; quite simply an invitation to touch", is how the Dane describes his work. The simple design of Jensen's cufflinks, which combine simple forms and functions, is also a striking example of this. This is a decisive argument, says the designer, in why men decide to purchase these items.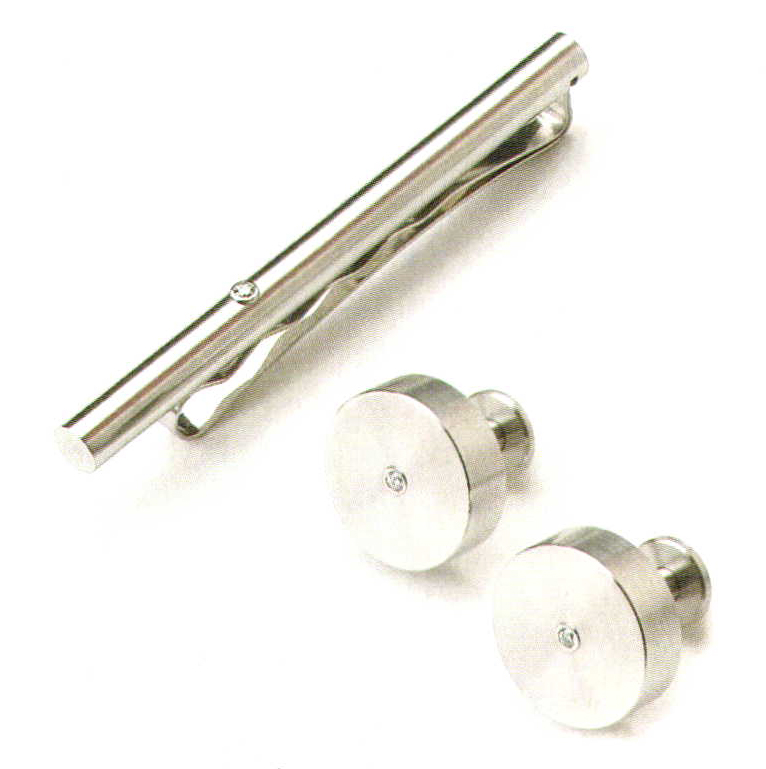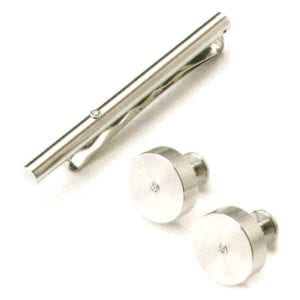 Flowers, meteorites and other curiosities
Regardless of the male dislike of excessively decorative jewelry, contemporary designers are tirelessly working on transforming these small, decorative buttons into something altogether unusual. A new form, innovative clasp technology, the use of unusual materials or an eye-twinkling touch of humor characterize the new generation of cufflinks. The designer Tamara Comolli, for example, has completely dedicated her jewelry creations to the lavish use of genuine colored gemstones. The original idea in developing her line of cufflinks was to create cufflinks for women that were consciously different to the traditional, more masculine style of cufflinks. But now, men and women alike purchase the cufflinks to wear them or use them as gifts. Even men who reduce the term of jewelry to watches, wedding rings and cufflinks are more courageous when they see Tamara Comollis gripping range of colors. The same is true of the cufflinks designed by the Munich-based artist Andrea Bandorfer: With growing success, she is dictating that men wear flowers, pearls and colored gemstones on their cuffs. The Swiss specialist for clever men's accessories, Meister, literally has plucked the stars from the skies. After all, in its latest cufflink designs, Meister only satisfies the demand for reticence in terms of color. The shining grey of the round piece of meteorite stone is truly precious. However, in addition to these curiosities, other classic-elegant variations are also extremely popular. Whereas men s jewelry has traditionally been disregarded as a purely functional detail, the new trend, as many designers confirm, is slowly leaving this limitation behind. Men also are increasingly wearing jewelry for decoration purposes. The times when fashion and jewelry-conscious men were sniggered at as birds of paradise are over. Men are increasingly drawing on an aspect that women have always made use of since the start of time.