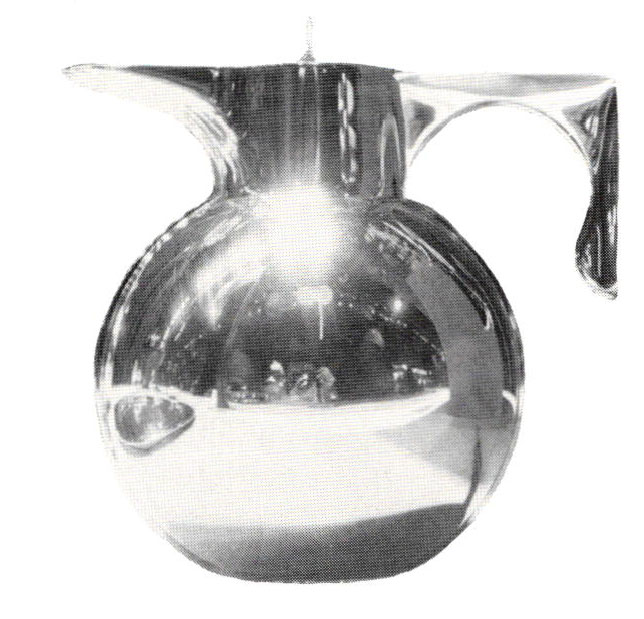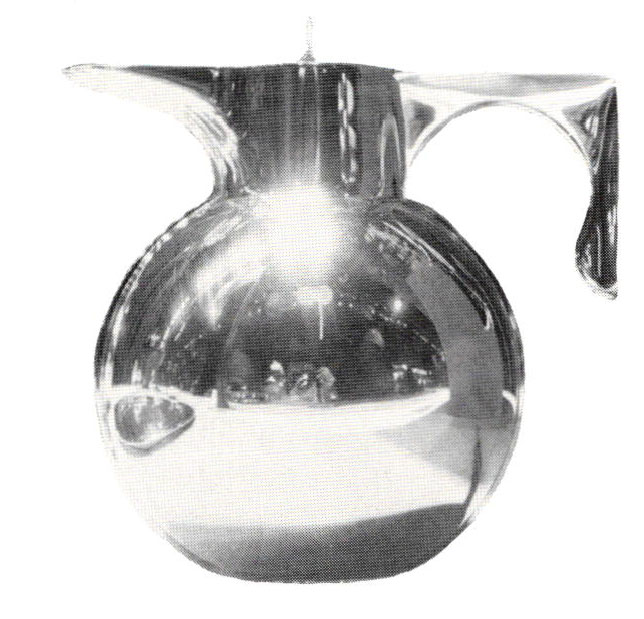 A Metalsmith's Guide to Rome
---
11 Minute Read
Rome. Truly the eternal city, where every monument reflects simultaneously the past and the present. As Goethe so aptly states in his Italian Journey, "The very site of the city takes one back to the time of its foundation." As a living museum, the vastness of its collections is overwhelming, even to the initiated visitor. For the metalsmith, Rome is an adventure, testing all of one's senses and instincts of discovery.
Palatine Hill is the legendary site of the founding of Rome. It is here where the twins, Romulus and Remus, were discovered, suckled by a she-wolf, and it is here where in 753 B.C. Romulus ploughed the boundary lines of Rome, becoming the first king of one of the most powerful cities in history. The layered vestiges of the past illustrate the city's development from an agricultural settlement comprised of Iron Age huts to a city of monumental architecture sheathed in marble and bronze, the seat of the Republic, the Empire and, more recently, the Papacy.
MUSBO NAZIONALE DI VILLA GUILIA
Within Pope Julius III's 16th-century country residence, an outstanding example of late Renaissance architecture, is housed a vast collection of Etruscan art. The Museo Nazionale di Villa Giulia is easily accessible — only 15 minutes from Via del Corso, north on Bus 95 — and as is typical of Italian museums, it is open from 9:00 A.M. to 2:00 P.M., closed Mondays. Photography is permitted without flash or tripod.
Knowledge of the Etruscans, the precursors of Roman culture, is gained almost exclusively from their tombs and the objects found within. Nearly all of the Villa Giulia collection comes from the necropolises of southern Etruria, that is, Vulci, Bisenzio, Cerveteri, Palestrina, Tarquinia, and Veio. Rooms 1-4 reveal the remarkable inventive forms of 8th-century to 5th-century B.C. bronze vessels and fibulae, characteristic of the superb skills and craftsmanship of the Vulci metalsmiths. Deserving of special attention are the large bi-conical funerary urns and wine flasks, and especially the 7th-century B.C. "hut urn," which so sensitively abstracts architecture into a sculptural bronze object. Room 5 features ceramics and bronzes from Bisenzio, including a playful bronze incense burner in the form of a chariot laden with stylized figures and animals.
Continuing through the second floor walkway, towards rooms 19-22, one will discover several unidentified early bronzes, including cast pitchers and small abstract bronze figures. The culmination of this trek is the "Gold Room," Room 22. To enter here, a passport must be presented to the guard. A driver's license or student identification card will not suffice. Visits are limited to 10 minutes and photography is prohibited. This is a rather broad collection with examples of Minoan gems from 1400 B.C., Roman, Hellinistic, pre-Columbian jewelry, and several impressive 19th-century Castellani reproductions. After viewing all this gold, be certain not to over look the much-published 7th-century B.C. gold granulated brooches from the Bernardini and Barberini tombs of Palestrina, located in Room 31.
CITTA DEL VATICANO
The Vatican City, with the pope as its ruler, is an independent sovereign state within Rome. The walls surrounding the Vatican contain not only St. Peter's Basilica but also the Vatican museums, which occupy part of the papal palace complex. Since these museums also close at 2:00 P.M., plan your itinerary to visit them in the morning, the basilica in the afternoon.
The Etruscan Museum (Museo Gregoriano Etrusco) is of foremost interest to the metalsmith with its Room of the Regolini-Galassi Tomb, Room of Bronzes and Room of Gold (Sala di Ori). The Room of Gold is presently closed to the public; however, it is possible to view the Etruscan and Roman jewelry by making a request at the information booth at the museum's entrance on Viale Vaticano. A one-half hour visit is allotted and photography is permitted. This Is a small collection but worth the extra effort to see the delicate funerary diadems and hollow-formed granulated earrings. The Regolini-Galassi Room contains treasures from excavations of a 7th-century B.C. Etruscan tomb in the necropoli south of Cerveteri. The bronze, ceramic and gold objects are spectacular, especially the massive repoussé and profusely granulated gold fibula and also the enormous raised and embossed bronze cauldron with six griffins projecting over the rim. Objects within the Bronze Room comprise an impressive collection of Etruscan metalsmithing in their form, scale and craftsmanship of articles, ranging from helmets and bosses to candelabra, pitchers and urns.
Besides the Museo Gregoriano, there are 27 other museums within the Vatican complex. Of direct interest are the Ethnographical Collection, which includes jewelry, and the numerous rooms of the Vatican Library. Among these, the Room of Addresses is especially significant because of its 13th-century Limoges enamel series of placques and reliquaries.
Within the Portico of St. Peter's Basilica, five sets of immense bronze doors preclude passage into the basilica's nave. The central doors embody the eclectic Renaissance spirit through an assemblage of religious, secular and mythological scenes in a series of panels and borders by Antonio Averulino "Filarete," dating 1445. Compare these to the portal furthest to the left, metalsmith/sculptor Giacomo Manzu's contemporary Doors of Death, 1964. Within the basilica, metal abounds: Renaissance brass candelabra, massive brass door handles, and not least of all, Bernini's colossal bronze baldacchino over the high altar. It is an incredible feat of bronze casting, which, due to a shortage of bronze in the 1600s, was made possible by stripping the bronze-covered dome of the Pantheon. Directly behind this altar, the apse is dramatically alive with yet another Bernini bronze, St. Peter's Pulpit, surrounded by ethereal bronze clouds, saints and angels.
St. Peter's Treasury offers an interesting chronological survey of the church's religious artifacts, such as chalices, reliquaries, vestments and illuminated manuscripts, mounted into an impressive exhibition. The 6th-century Vatican Cross and the 19th-century Castellani ivory, gold and micromosaic bookcover, Canone dei Vescovi, are exceptional and should not be missed. The treasury is accessible from the left aisle and is open daily, including Mondays.
Below the basilica lie the grottoes, the traditional burial site of the popes; entrance is also gained from the nave near the high altar. Within the chambers are numerous examples of traditional ironwork.
ESPOSZIONE UNIVERSALE ROMA — E.U.R.
One museum that a serious metalsmith cannot overlook in this quest for metalwork is the Museo dell'alto Medievo, situated within Mussolini's grandiose project. E.U.R. — a cluster of exhibits dedicated to the "glory of Rome," only 10 minutes from the main train and bus station, Stazione Termini (Metro Line B to Marconi). It is quite unfortunate, but no photography is permitted here. This collection features exquisite jewelry and utilitarian funerary objects of Imperial Rome, 5th century A.D., through medieval times, 11th century A.D. Besides the intrinsic beauty of the early champlevé gold disc brooches, gold crossbar fibulae, and the 11th-century embossed silver belt buckle, one is keenly aware of the cross-currents of influences on the lives of the Romans, especially the Celtic and Byzantine influences, all chronicled within their jewelry.
There are three additional museums within the E.U.R. complex Museo della Cività Romana (Roman civilization), Museo Luigi Pigorini (prehistory), and Museo dell'Arte Tradizioni e Populari (dedicated to traditional folk arts). These are of interest if you have a strong curiosity about Roman culture and history.
PALAZZO VENEZIA
The national art and archaeological library, Biblioteca dell'Istituto Nazionale di Archeologia e Storia dell Arte, located in Palazzo Venezia, offers the metalsmith vast resources for scholarly pursuit. The palace's museum houses some notable examples of Renaissance and Baroque metalwork, especially the German holloware from Nuremburg and Augsburg.
SANT' EUGIO DEGLI OREFICI
Since 1508 this church of the patron saint of goldsmiths, Sant' Eligio, has been the seat of the "University of Gold- and Silversmiths" of Rome. Within are housed the archives of gold- and silversmithing. The church, designed by Raphael, is open daily except Wednesdays and Saturdays. from 10:15 A.M. to noon, and for mass Sundays at 11:00 A.M. It is easily accessible off of the Via Giulia, near the Palazzo Farnese.
JEWELRY AND HOLLOWARE
Though there is a plethora of retail outlets, Rome is not a jewelry or holloware production center. Rather, Milan is generally regarded as the design and manufacturing center for holloware and high fashion or art jewelry, while Vicenza, Valencia Po, and the Florence/Arrezzo areas dominate the general jewelry trade. Most of Rome's interesting commercial shops are in close proximity to each other, in or near the Piazza di Spagna, the popular fashion district of Rome. On Via del Corso there are three shops which sell smithed holloware: Ansuini, Serra and Masenza. Masenza displays a very fine contemporary five-piece silver coffee service by Milanese designers Franco Albini and Franca Helg and a superb tall, raised silver vase by Carlo Lorenzetti, also of Milan. Serra and Ansuini exhibit high quality, but traditional, holloware, with Ansuini actually hand-producing English classics. Ansuini has another store, at Corso Vittorio Emanuele 151, which exhibits a fine collection of authentic 17th to 19th-century English holloware by such silversmiths as William Clark and Paul Storr.
From the Piazza di Spagna at Vicolo del Bottino 8A, fourth generation master gold- and silversmith Aldo Vitali perpetuates his family's tradition in Rome's oldest working shop. Here he designs and produces holloware for such firms as Bulgari, Tiffany, Cartier and Steuben. Trained, too, in architecture, art and design at the University of Rome and as one of four honored members of the "University of Goldsmiths" of the Church of Sant' Eligio degli Orefici, Vitali offers rare insights into the tradition of silversmithing. Metalsmiths are welcome to visit the shop by appointment; telephone (06) 6794236.
Jewelry in Rome plays to a wealthy, international clientele which predictably buys beautifully crafted, gem-oriented designs. Bulgari and Buccellati, both on Via Condotti, and Domenico Petochi, Piazza di Spagna 23, are premier purveyors to this investment-oriented market. The Petochi firm does produce its jewelry in Rome. For an appointment with Mr. Petochi, telephone 6790635.
Though not surprising, Rome has a multitude of liturgical metal "galleries" which specialize in supplying the necessary ecclesiastical accessories. The greatest number of these are massed around the Pantheon. F. Braggio & Figli, Via di S. Chiara 39, exhibits traditional, well-crafted chalices with married metals, repoussé and enameling. Giamperi, Via de Cestari 39, offers articles which are mostly cast or lathe-turned.
Exploring Rome's intricate network of winding streets reveals a profusion of tiny artisans shops and antique dealers. Via del Babuino and Via dei Coronari are crowdcd with antique shops, many with jewelry and intriguing chased and enameled silver icons and book covers. In this area, a shop at, Via della Maddalena 45, Boncompagni e Sturni, specializes in Art Nouveau and Art Deco jewelry and holloware, such as a four-piece, 800-silver coffee service smithed in Milan in 1925. Antique ethnological jewelry from Africa, India and the Near East is sold in a small gallery, AKKA, Via Pié di Marmo 13/14, and at Societa' del Brago, Via del Lavatore 28.
SUPPLIES
If you have the opportunity to work in Rome, be aware that, sterling silver is quite difficult to obtain since most Italian production is in 800-silver. Lefevre, Via del Pegrino 99, is a major precious metal supplier. For tools and supplies, try Astucci Angelo Turrichia at Via Monte Briano 84 (an obscure but amply stocked store for both jewelers and metalsmiths, located near the Ponte Umberto I). General business hours in Rome are quite different from those in the United States: 9:00 A.M. to 1:00 P.M., then 3:30 to 7:30 P.M. are typical.
Once you have exhausted Rome, or vice versa, consider a day excursion to one of the Etruscan towns to visit the archaeological museums and excavated necropolises. Cerveteri, Palestrina, Tarquinia and Vulci are each located within about an hour of Rome and are accessible by local train from Stazione Termini. Or perhaps you would prefer to walk through the 4th-century B.C. remains of the Roman port town of Ostia Antica, just 30 minutes from Stazione Termini by Metro. Bus excursions to these environs of Rome are available from several of the tourist offices in the Piazza della Republica area.
By wandering these grounds once traversed by Julius Caesar and Constantine, one gains a sense of appreciation for Rome's assimilation of ideas from other cultures. We begin to see an absorption of the monuments and art of the ancient past into that, of the present, as with the extraordinary bronze doors of the Roman Forum's Curia, which now complete the entrance of San Giovanni in Laterano Cathedral. Do not neglect the Titians, Caravaggios and Berninis of the Borghese Museum or the Capitoline Museum's Dying Gaul with his Celtic tore, and the late 6th-century B.C. Etruscan bronze She-Wolf, historically symbolic of the founding of Rome. As each repeated visit to a museum develops one's sensitivity and understanding, similarly each encounter with Rome will reveal new treasures and insights.
Many thanks to Gerardo Brown-Manrique and Sibylle Ulsamer for their generous assistance.
Susan Ewing teaches jewelry design and metalsmithing at Miami University in Oxford, Ohio and lived in Europe during the past academic year.
You assume all responsibility and risk for the use of the safety resources available on or through this web page. The International Gem Society LLC does not assume any liability for the materials, information and opinions provided on, or available through, this web page. No advice or information provided by this website shall create any warranty. Reliance on such advice, information or the content of this web page is solely at your own risk, including without limitation any safety guidelines, resources or precautions, or any other information related to safety that may be available on or through this web page. The International Gem Society LLC disclaims any liability for injury, death or damages resulting from the use thereof.
---
The All-In-One Jewelry Making Solution At Your Fingertips
When you join the Ganoksin community, you get the tools you need to take your work to the next level.
Become a Member
Trusted Jewelry Making Information & Techniques
Sign up to receive the latest articles, techniques, and inspirations with our free newsletter.