Frederic Braham selects the technique and material for a piece of work depending on what the idea demands. He is a jewelry maker who expresses himself by moving in different ares of contemporary art. The sensitive and careful implementation leads to an intensity that captivates the onlooker. The work provokes and bewitches in equal measure.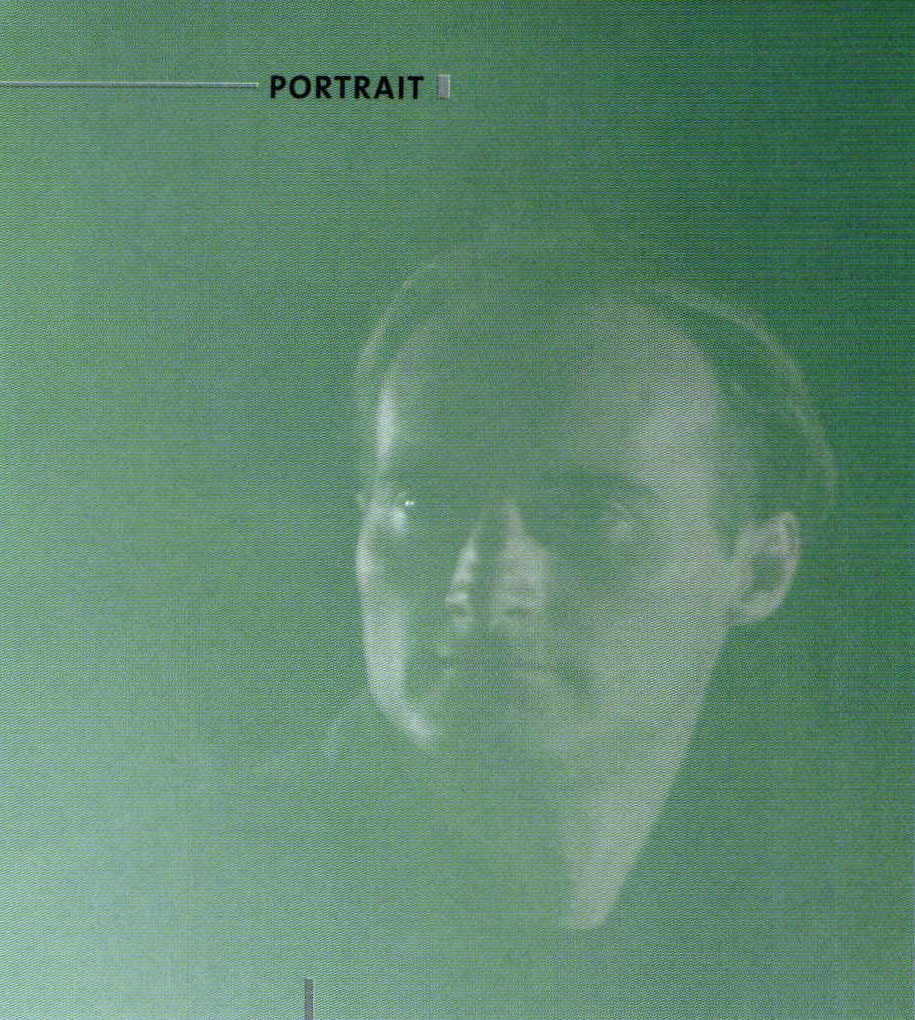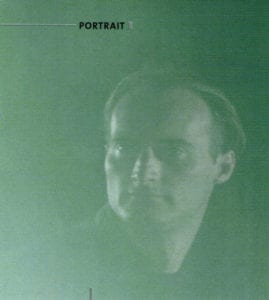 Frederic Braham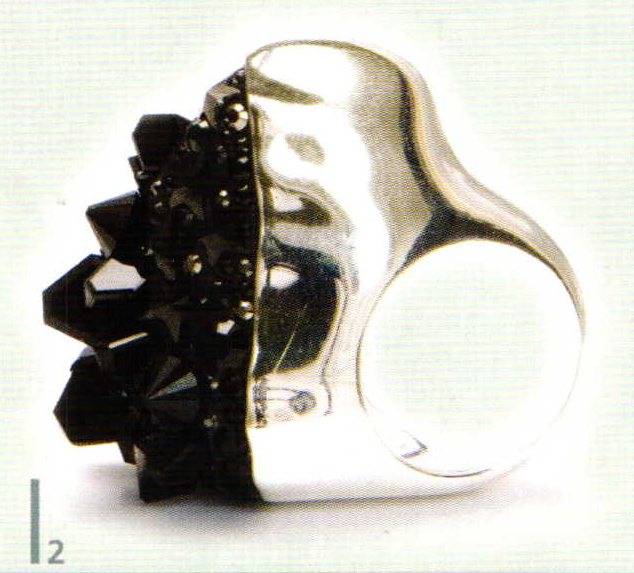 'Objet a ecouter son coeur', 2001, 750 yellow gold, chromed steel, plastic, gold plated silver, cardboard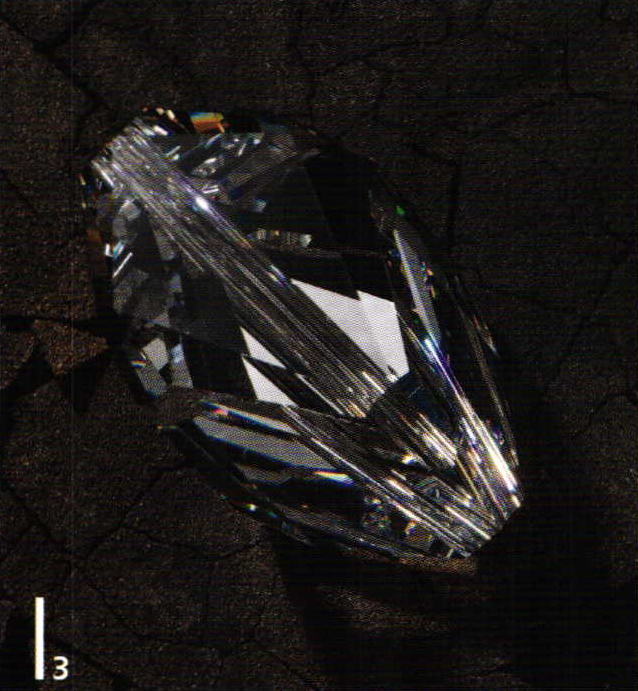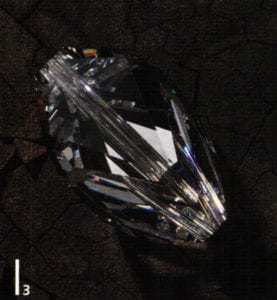 Exhibition 'No Body Decoration, redefinition of the human body', 2006, Villa Bottini, Lucca, Italy, curator: Maria Cristina Bergesio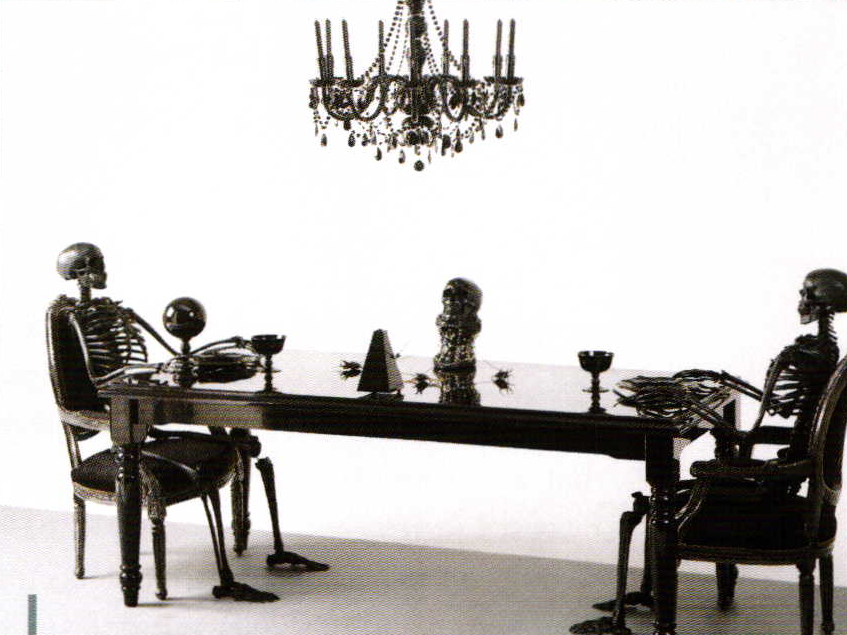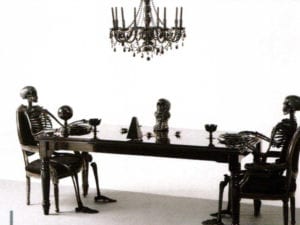 'Agape', 2006, installation, lacquered wood, glass, metronome, fabric, painted plastic, insects, jewels made of stones from Buchenwald and oxidized steel, candle sticks, pure pigment, oxidized silver, leather, 290 x 400 x 95 cm
Braham lives and works in Antibes, France, as goldsmith, artist and curator. He also lectures regularly at educational institutions and international jewelry conferences, organizes workshops, creates interior concepts and was, for five years, artistic consultant in the contemporary jewelry gallery Espace Solidor in Cagnes sur mer, France. After his original, traditional education as goldsmith, he worked for several years in creating jewelry. In 1994, he started producing sculptures and launched his experimental line in body art, performance and painting. A special feature of Braham's work is the arch he creates between these forms of expression and jewelry. The fascination with his work is shared internationally by collectors, gallery owners, museums and enthusiasts for contemporary jewelry. For example, he has participated in group and individual exhibitions in France, Germany, Spain, the United States, Estonia, New Zealand, and the Netherlands, and his work is presented in public collections such as in the Stedelijk Museum's Hertogenbosch, The Netherlands. International galleries exhibit Braham's work in individual exhibitions for example in the jewelry Galerie Rob Koudijs, Amsterdam or the Galerie Biro, Munich. Frederic Braham also enjoys working regularly as a curator. Within this framework, his aim is to prompt the onlooker to leave the exhibition with a new point of view or idea of an aspect of life.
Frederic Braham uses various media in order to express what moves him. He holds tight to working cycles, in which he dedicates himself intensely to one topic. Braham emphasizes that it is important to him to incite questions and thoughts. Braham: "l use the product of society as a directory of forms. My battlefields are science, medicine, ethics, politics, religion and the behavior of individuals and society." Braham rejects jewelry as pure adornment. The decisive influences on his work he names as "conceptual art, minimal art, arte povera and body art". These various forms of art are mirrored in Brahams work to different degrees. In his concept art, the format and the fundamental idea on which it is based are in the foreground. Quite in keeping with concept art, Braham questions common points of view and contexts and works with associations. "Frederic Braham does not preach morals, he is a messenger, a player. He turns things on their heads and creates jewelry from the products of cosmetics, for instance, " says the Munich-based gallery owner Olga Zobel-Biro. The term of Arte Povera stands for an Italian movement of fine art (60's and 70's). Typically, the works are installations made of common and everyday materials. In Braham's work, one sees this influence above all in the sculptures. Minimal art is searching for schematic clarity and logic and the reduction to clear forms, a typical feature of Braham's work. In his body art, the figure serves both as a medium of art and also as an artwork. Braham: "My jewelry can only take effect with the body." In his cycle Inner Beauty – when attitude becomes form, Braham examines what beauty means to him. The work has a therapeutic liquids that were created in cooperation with the scientific center in Monaco. He explains the work: "These works are infinitesimal dilutions of gold, silver and copper alloy or of pearl, diamonds, ruby or meteorite. They are liquid jewelry to be ingested. They are proposed to bring interior beauty to the body and to the spirit or attitude of the entire being. The body becomes almost alchemistic – a place of passage." Performances which are part of this work took place in Barcelona (E), Munich (D), Manchester (UK) and Lucca (I).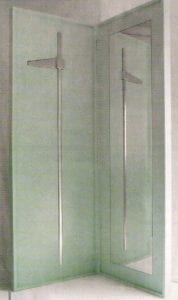 'Comparez pour voir', 2003, mirror, wood measuring apparatus, stratified wood (MDF), 233 x 160 x 15 cm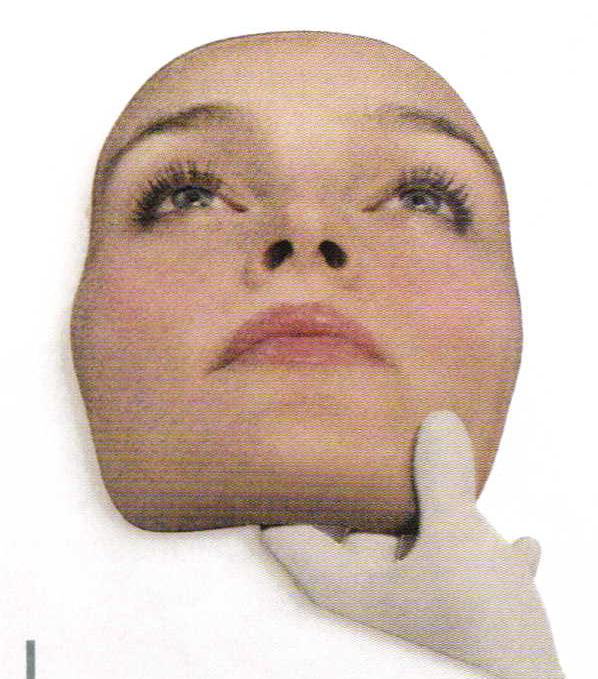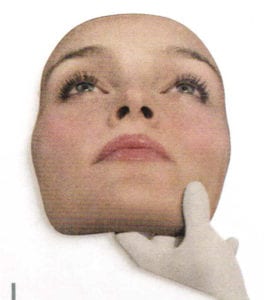 'Alter Ego (I want to be)', 2007, brooch, C-print on aluminum (dibon), oxidized silver, polyurethane varnish, enamel paint, stainless steel. 8 x 8.9 x 0.8 cm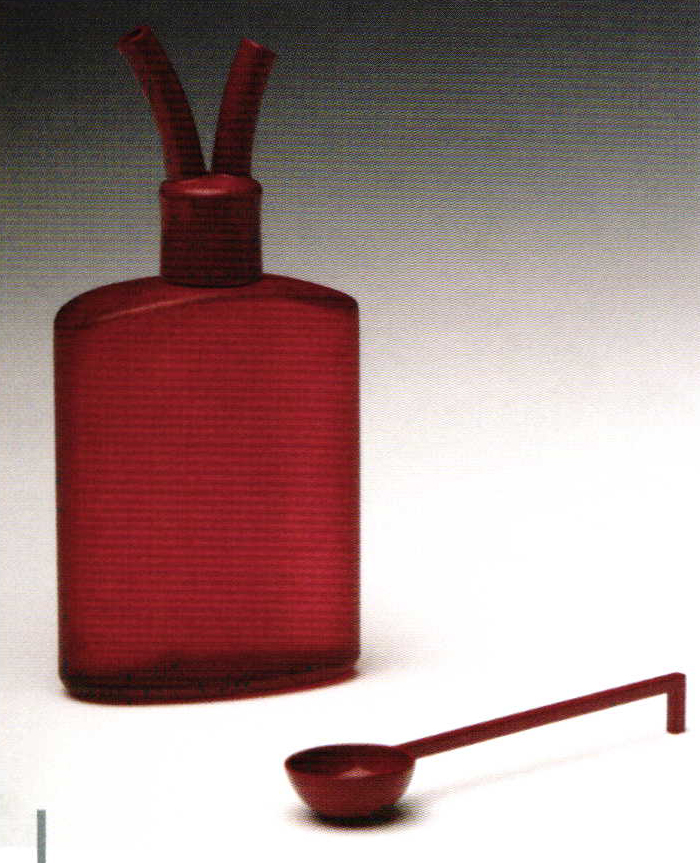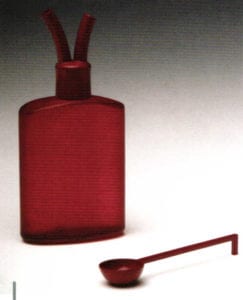 'Inner Beauty', 2005, drinkable homeopathic dilution of ruby, ruby, glass flask, nickel-silver, copper, polyester thermolacquer, silicone, spoon in silver and polyester thermo lacquer, height 13 cm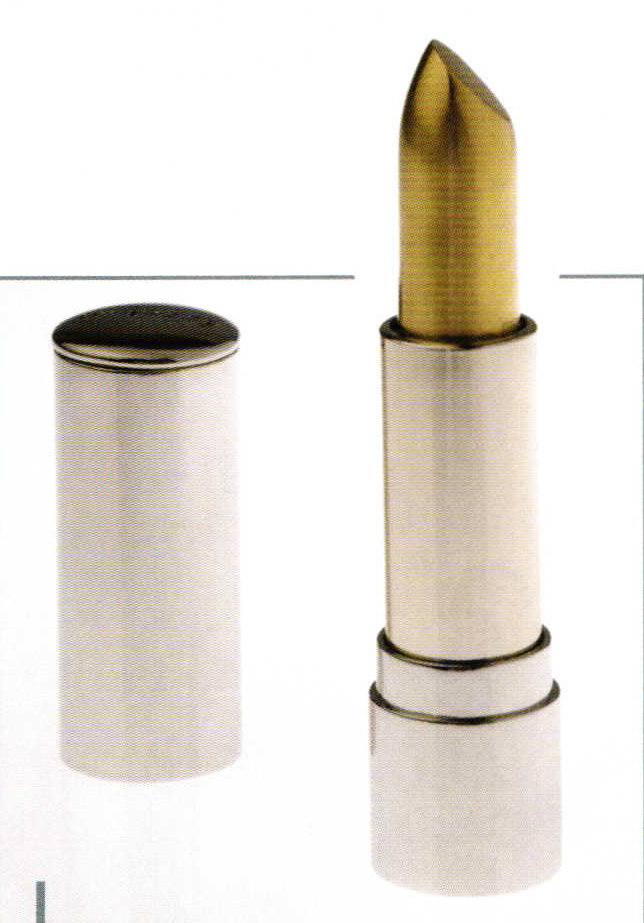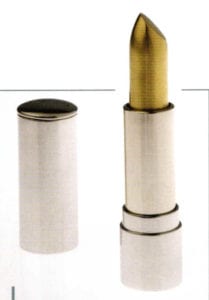 Beauty Tool – 'per abbelire e purificare le parole', 2006, metal lipstick (By Terry), 900 yellow gold, height 9.1 cm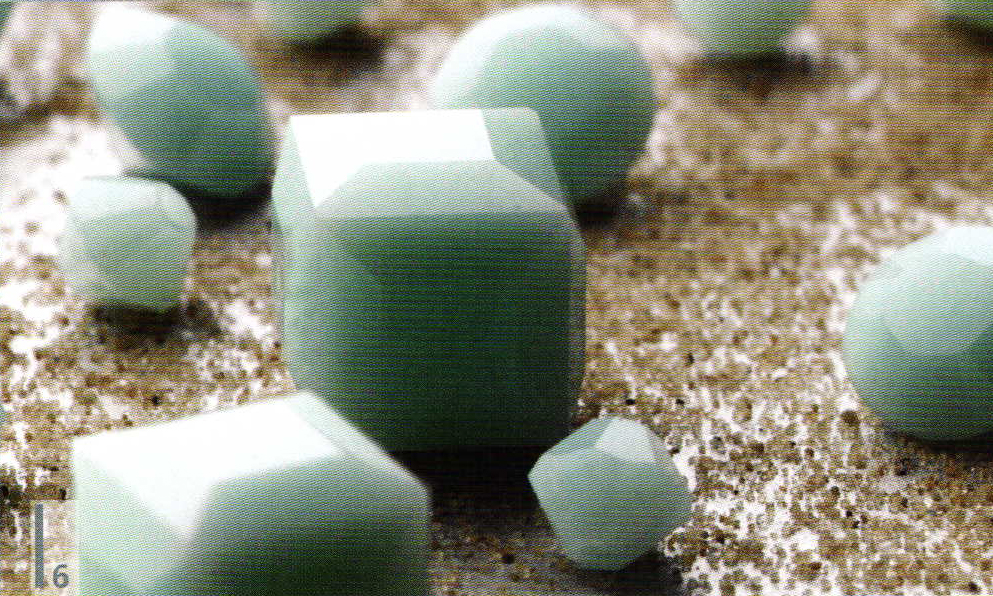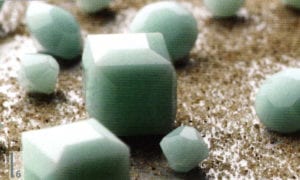 'Cosmetic Shopping Bag', 2007, painted bronze, strings, lacquered wood (MDF), mirror. Courtesy Galerie Rob Koudijs, Amsterdam