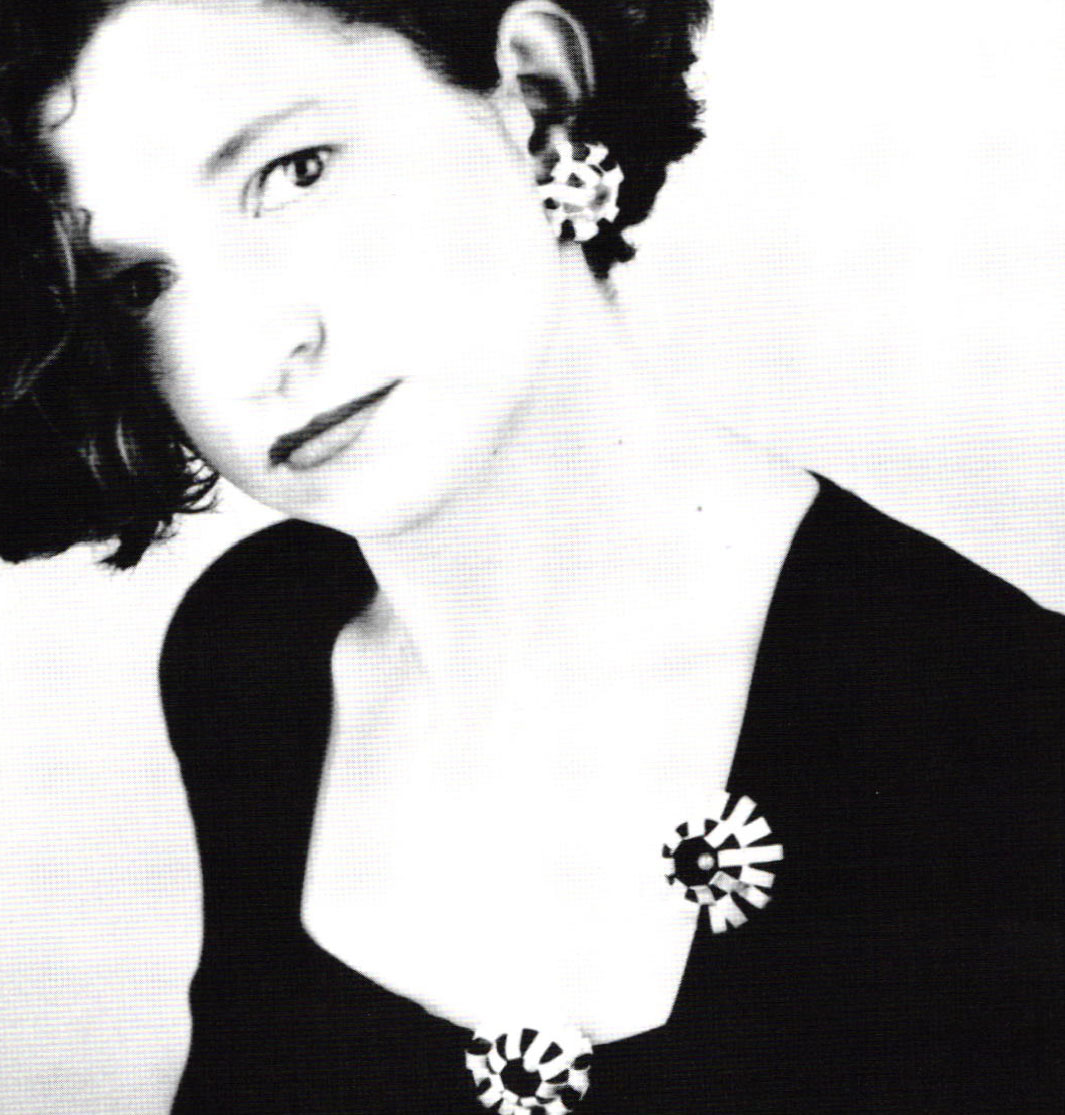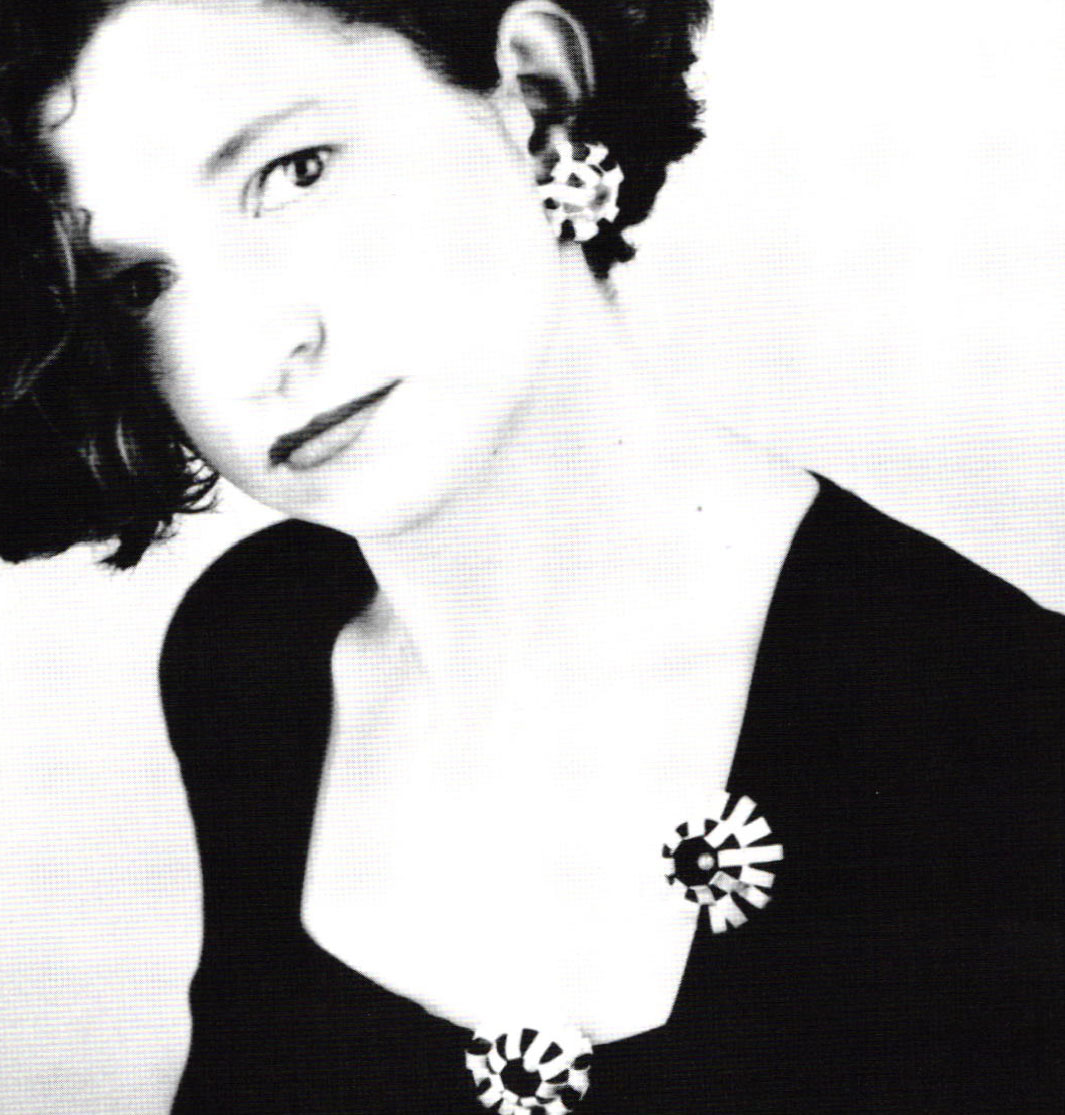 Metalsmith '96 Winter: Exhibition Reviews
---
28 Minute Read
This article showcases various exhibitions in the form of collected exhibition reviews published in the 1996 Winter issue of the Metalsmith Magazine. This features Alan Burton Thompson, Candace Beardslee, Glenda Arentzen, Ruth Gikow, and more!
~~~~~~~~~~~~~~~~~~~~~~~~
Artisans in Silver: The Vase
National Ornamental Metals Museum
Memphis, TN
June 25 - August 13, 1995
Reviewed by Debora Gordon
Inside the National Ornamental Metals Museum the arctic blast from an overworked air conditioner and the cool beauty of sterling silver greeted each visitor to the summer exhibition. It is fitting that for the last three years the Society of American Silversmiths has chosen this museum, a former marine hospital, to launch its annual traveling exhibition. This is the first year, since its inception in 1989, however, that the society has chosen a theme which focuses on a specific form. Thirty-one members are represented in "Artisans in Silver: The Vase".
The influence of twentieth-century art can be found in many of the works. Michael Banner's untitled polished sterling vase is a masterpiece in minimalism, albeit on a small scale. Banner is one of several artists who abandons the traditional cylindrical form in favor of an alternative vessel with stem support. A thin wire doubled with a gentle curve, well capable of supporting a single stem, sprouts from a circular water well.
Boris Bally's characteristic style is represented by a contradiction of forms - a retro-Memphis design of anatomical origin. Trapesius Vase with Ribs is forged sterling with durranodized aluminum. Billie Jean Theide's Object of Consequence, a graduated cylinder of matte-finished sterling silver with copper line markings on a hexagonal base, offered pleasant pop relief. While Theide may have found her inspiration in the chemistry lab, most of the artists in this exhibition drew from another branch of science: botany.
A three-piece set by Marilyn da Silva, Devil's Garden II, consisted of fantastic forms of sterling and copper with a liver-of-sulpher patina highlighted by touches of colored pencil. These forms are not unlike the living creatures and plants found on ocean reefs with one noteworthy exception - da Silva's spiny urchin has whimsical overtones particularly in the steel upholstery tacks serving as its prickly protection.
Roger H. Horner's Foxglove takes both its sinister beauty and its shape from its floral namesake which has a dual chemistry that can serve as either medicine or poison. The piece, mounted on a basalt base, features a focal point of sterling and copper mokumé-gane with a exquisite moiré pattern.
A second, even more ambitious, work in mokumé-gane, Blossoming by John C. Marshall, rises twenty-two inches including its black marble base. The wood grain-like pattern created on this stately abstract design is particularly strong and sensual along the irregular inner lip of the vessel.
All of the works in the exhibition are free-standing, with the exception of one fragile untitled piece by Lin Stanionis, which hangs by a delicate sterling silver chain. The hand-finished vessel has two openings with petals and a plastic snakeskin pattern constricting its shoulders.
All in all, the exhibition is a fine testament to the artists' passion for the medium and a faithful but often single-minded commitment to form.
"Artisans in Silver: The Vase" travels to The Arkansas Arts Center's Decorative Arts Museum in Little Rock (through October 1), The Newark Museum (November 8, 1995 through February 4, 1996), and the American Silver Museum, Meriden, Connecticut (March 2 through April 28, 1996).
Debora Gordon is the editor of NUMBER: An Independent Quarterly of the Visual Arts and teaches at the University of Memphis.
Alan Burton Thompson
Jewelerswerk Galerie
Washington, DC
June 8 - June 29, 1995
Reviewed by Alyssa Dee Krauss
Alan Burton Thompson's kitsch and surreal brooches are like scrapbooks of memorabilia. They are sentimental, nostalgic and romantic. His work speaks of the accumulation of souvenirs, the stories they tell and the lives they commemorate.
His underlying aesthetic model is common kitsch. He has a fascination with awards, commemorative objects, and souvenirs from important events. Preferring faux to fine, he appropriates bits and pieces from cast off, garage-sale, or flea-market curiosities. Miniature dice, birds, spaceships, boats, and female figures are just some of the fragments and representations that are scattered throughout and carefully collaged into his surreal tableaux and sentimental landscapes. Although Thompson says he has little concern for formal issues, the diverse elements which make up his brooches marry and visually balance one another exceptionally well, indicating a well-trained and self-conscious eye.
Thompson's former works more closely resembled the prize ribbons, military medals, and Victorian mourning pins which originally inspired him. The brooches in this exhibition are less overtly referential, making it difficult to recognize his important allusions. However, the format of the brooch and the accessibility of jewelry pinned on the chest complement the personal and public nature of his ideas.
Thompson regards his brooches as highly charged mementos of successfully surviving life. Garnishing the history that is implicit in his materials and the sources from which he acquires them, he romanticizes each and every fragment he uses by imagining its picturesque past. These histories become metaphors for all of life's adventures as he places the fragments into new contexts and adds yet another chapter onto the romance.
It is difficult to find the meaning or a rational thread that ties together the fragments of these surreal badges-of-honor, and admittedly I became lost trying to read their stories. Accordingly, Thompson knows that the brooches will not necessarily be understood exactly as he conceived them, though he hopes that the collection and juxtaposition of these objects will call to the viewer's unconscious and communicate the artist's ideas.
Is Thompson suggesting that the history of a material actually or visibly transforms the meaning or value of that material, or is he simply sentimentalizing? Sentimentality and romance are part of the legacy of jewelry. Thompson's work explores the qualities that most of us, at one time or another, have attributed to a piece of jewelry or to a found object. The meanings we ascribe to our trinkets are subjective, yet simultaneously very real. Although many of Thompson's materials are not intrinsically valuable, their sentimental preciousness is emphasized when they are used as components for jewelry. For a jeweler to create work which is already imbued with sentimentality, before the wearer brings his/her own story to it, is no small task. Yet here in Alan Burton Thompson's brooches, sentiment is a first and lasting impression.
Alyssa Dee Krauss makes and writes on jewelry from Lafayette, NJ.
Botanicals: Hollowware by Candace Beardslee
MIA Gallery
Seattle, WA
June 1 - July 2, 1995
Reviewed by William Baran-Mickle
The centerpiece of Candace Beardslee's petit solo exhibition was a six-piece service made of sterling silver and pealed, corkscrew willow. The set follows the exhibition's theme of botanicals. The gently gestural willow is a whitish, opal-like material which beautifully compliments the vegetable imagery of the containers, tray, and spoon.
There is an overall lusciousness that comes from the three, bright, complex forms, each sitting in its own indented location on an undulating tray. The frosty, 12 x 18 inch tray is covered by a field of chased leaves with a stippled background. Its drastically rounded edges and uneven plane lend the piece a comforting warmth and leaf tips occasionally extend beyond the edges. The attention to the entire form in terms of texture and the pure sheen of the surface surely exceeds most other materially focused endeavors and Beardslee accomplished this difficult feat with but one weakness, the tray's feet. Their resolution stopped short of the confidence and thoroughness displayed in the rest of the work.
The tea pot, creamer, sugar bowl, and tea infuser all have gourd-like forms. They are well delineated, robust, and thoughtfully and stylistically adapted to the necessary functions. Large lids provide exceptional access as well as visual delight, each has a set of constricted convex forms radiating from a willow knob. The overall effect would be like that of an Alice in Wonderland Tea Party were it not for their warm, serene, and solid presence.
The botanical theme shifted to bud and flower motifs in the three other works in the show. Two were vases which utilize intricate leaf forms to create visual variety and stimulation against the broad, gently curving, plannished surfaces of the bowl. They, too, are examples of highly controlled smithing and well executed construction. One very sensual vase, Botanical Study I, only 4 inches tall, is a complex double-bowl form created in a lotus blossom motif. A salt and pepper set, reminiscent of immature pine cones that have subtle but distinctive surface modulations, completes the exhibition.
Beardslee has completed and offered for view what traditionally could be considered the journeyman piece, a tour-de-force hollowware set of integrated, functional design. This design was traditionally to be approved by a master silversmith. The apprentice's successful technical completion of the service was considered the passage into the masters class in the guild system. It seems rare to see this done today in American metals departments. Having a long history of making jewelry and modestly scaled hollowware, Beardslee has brought a rare maturity to her task. The rigorous concentration exhibited in this body of work points to a bright future of creating beautiful work.
William Baran-Mickle is a metalsmith who lives in Rochester, N. Y.
Aspects of the Series: 33 European Artists Explore Jewelry as Product Design
Bona Keane Decorative Arts
Portland, OR
July 6 - 29, 1995
Reviewed by Jan Baum
Stylized floral cufflinks of strong, dynamic form made of orange and olive green acrylic; three individual bracelets composed of numerous identical elements executed in felt, bronze or thin sheets of red acrylic; a necklace and bracelet of curving stainless steel springs spaced by wooden balls with a worn orange patina; fun and functional; studied and experimental; tension and inertia: Aspekte von Serie is an exhibition presenting the work of thirty-three young designers. There is an air of risk, study, and experimentation present. Within this work the individuals who were able to solve problems of design and imbue their work with an individual personality created work that stood apart demonstrating both the breadth and depth of the designers.
"Aspects of the Series: 33 European Designers Explore Jewelry as Product Design" was an exhibition of works from a project originating out of an educational assignment. All thirty-three artists were in some manner under the tutelage of Herman Hermsen at the Fachhochschule in Dusseldorf. Simply stated, the project was to design jewelry that functioned in a series and which could be mass produced or created in multiples. I did find what I expected when thinking of European design: minimal, cold forms, stainless steel and flat sterling silver- that mysteriously and innovatively attaches to the body; but, something else was happening as well. The materials and innovative solutions exhibited a current attitude of cool reserve.
The most successful work pays homage to the European roots of many of the craftspeople, exhibiting strong design and mastery of materials and technical virtuosity. Prevalent in the most successful work is a sense of spirit; prominent is a decorative flair. Ursula Issig's brooches draw the viewer in with their scalloped, wary edge; win them over with their innovative and functioning method of attachment; and endear them with their slight yet varied enameled surfaces. The stylized floral cuff links by Monica Ernst are well designed and functional. In no way do they push the boundaries of wearability, though they are decidedly decorative with their sinuous curlicue stems, stylized flower heads, and orange and green acrylic. They are fun. All of Ernst's work in this show exhibits an interest in the decorative. Executed in sterling silver and anodized aluminum, another pair of her cuff links is reminiscent of a single element of wrought iron work: two elements simply riveted together to create an elegant piece. Uli Biskop links bent stainless steel springs with wooden balls to create a necklace and bracelet, which undulates in a tight repetitive, circular pattern. The worn orange finish on the wooden balls softens the coolness of the springs. The combination of the tension filled springs and the familiarity of the toylike balls gives the piece an overriding feeling of serious playfulness. Petra Eberz's silver brooches and earrings, curling forward and backward, are reminiscent of the wrought iron work that might frame a balcony on a house, though these pieces frame a single pearl. Not at all cumbersome they use space very well, forming different patterns and eye catching forms. All are good examples of successful solutions to the problem.
A central goal at the Fachhochschule is to educate and produce thinking designers. Thus, students are instructed to think and design in a conceptual manner. While the highest goal is to create one-of-a-kind work or pieces of unicum, embedded in the philosophy of the school is a strong emphasis on the pragmatic. (Unicum in a one-of-a-kind piece of work is defined by Hermsen as: "…originating in personal and artistic sources and is an expression of a consideration of content or the result of an artistic form of expression.) Since nearly the inception of the school in 1974, the design of serial products has been a requirement. Whether a student of product design or visual communication, all students participate in a serial design course. The ultimate challenges are to create a design that technologically can be readily reproduced; to master and use materials that are interesting, desirable, cost effective, and appeal to a wide market; and to imbue the design with a sense of spirit or personality.
The work in this exhibition falls within a few categories. The first is jewelry that is well designed with a pronounced sense of spirit and decorative flair. The second, which comprises the majority of the objects, is work which relies on a previously well established European aesthetic. For some this historical precedence is too strong. Falling under its spell, these craftspeople's primary focus seems to be on how the piece attaches to the body while considerably less attention is given to materials or form. Others under the spell find their challenge in creating formal and repetitive (and sometimes very minimal) elements and arranging them in pleasing patterns. In the final category is jewelry which pushes the limits. This, of course, frequently results in odd and idiosyncratic work. Materials are usually the point of departure for this practice: odd plastic forms, thin bass wood, an iron wire and pipe cleaner combination, etcetera. An example is a necklace constructed of a clear PVC foil and black elastic bands. Worn close to the neck, these random linear forms twist and poke the neck rendering the piece neither comfortable nor desirable, though carrying such an object to fruition and taking such risks should be commended.
Although serial design is not the goal in many fields, it is a way of making a living. It offers valid challenges and it is an aspect of American jewelry and metalsmithing design education that is frequently found missing. This exhibition, among other things is an opportunity to see strong European design and excellent jewelry mechanisms. It is worth our time and energy. The exhibition will continue on to other venues.
Jan Baum teaches and produces her work in Portland, OR.
Herman Hermsen, Aspects of the Series (Dusseldorf: Fachhochscule, 1994) p. 11.
Masters' Vision: Glenda Arentzen and Ruth Gikow
Sheila Nussbaum Gallery
Milburn, NJ
April 22 - May 20, 1995
Reviewed by Alex Wolf
Last spring, Sheila Nussbaum Gallery showed jewelry and drawings by Glenda Arentzen and paintings by Ruth Gikow in an exhibition entitled "Masters' Vision".
In Box Bracelets from the Linear series, Arentzen sets up a dialogue between texture, form, and movement within both a square overall shape and within the square, which comprises each link of the bracelet. Within the links, furiously scratched and gauged, fabricated and cast shapes overlap and abut. Using 14k, 24k, and silver, she explores the limits of the materials and the consequences of intense interaction. Similar necklaces of linked squares, and single square cufflinks were also on display.
Square, framed drawings in traditional drawing media, mirroring the shapes and surfaces of the Box Bracelets, were hung on either side of the jewelry case in a small alcove. Beautiful patches of lines were framed by warm gray mattes and simple metal frames. Ranging from delicate pencil to bold charcoal, these lines came to life, animated within the spaces created by washes of ink, vellum, and foregrounds of shining gold. The choice of classic materials and their classic abstract use suggested a simplification and a reduction of gestures to almost elemental kinds of movements and marks. Every combination of strokes resulting from the interaction of mediums established a vocabulary of line, which was the basis for a complex dialogue. The marks in the drawings related to the marks in the necklaces and cuffs and thus gave insight into the artist's working methods.
It is unfortunate that although the jewelry and drawings were satisfying alone and even more satisfying and enlightening when seen together, the drawings were more ambitious in scale and, in my opinion, more successful. Arentzen started her journey of expression by defining the elements beforehand in the drawings, and she continued them in metal - yet, the metal in this series did not live up to her vision on zaper. Because of the range and complexity, which the pencil, varied ink weights, thick black charcoal, and larger format allows, the marks on paper have a more mystical and intimate dimension In the jewelry the range of marks and different metal colors seemed too subtle and intimate in dimension to continue that dialogue.
Both the jewelry and drawings have an abstract fifties feel, which, surprisingly, maintains freshness even today. The simplicity, raw energy, and the underlying spiritual quest of that period can still create a vital contemporary work. Reminiscent of book covers by Elaine Lustig Coen, recently on view at Cooper-Hewitt, or sculpture by Louise Nevelson, Arentzen's works continue that era's struggle to define a zocabulary for the modern in the visual and commercial arts.
That freshness seemed missing from Arentzen's other jewelry on display, which combined the marriage of metals with fantasy cut stones. That work was less compelling because the artist's intent seemed less clear. Maintaining balance without boredom, the formal restrictions of the boxes literally seemed to frame some of Arentzen's concerns, but, the odd shapes and busyness of multiple processes seemed only to create a meandering without purpose. These pieces would have benefited from streamlining. For example, the fantasy cuts could have had a stronger formal relationship to the shapes and patterns created by the marriage of metals. The stone and metal techniques have not been integrated into the designs to the point of indivisibility. As they stand they have an art-jewelry/craft look, a lack of focus and too much diverse technique, or as Salieri described Mozart's music, in the film Mozart: "too many notes". It is disappointing to see the more technically complicated works not live up to the more simple pieces because the potential appeared to be greater. I look forward to seeing these issues resolved by Arentzen in future pieces.
Alex Wolf is a writer and designer and writer who resides in New York, NY.
Jan Maddox: Media Explorations
Montgomery College Gallery
Rockville, MD
March 27 - April 14, 1995
Reviewed by Lisa Vershbow
"Media Explorations" at the Montgomery College Gallery featured the work of metalsmith Jan Maddox and ceramic artist Don Montano. The two artists were a good match, the show well installed and, true to the title it afforded the viewer a rich overview of color and texture.
This was an important show for Maddox. Last spring she retired after 24 years as Professor of Art at Montgomery College. The exhibition reflected her artistic development during her distinguished tenure. In looking through the show I was reminded of the responsibility of a teacher to expose students to a wide range of techniques and materials. This artist's development reflects a continuing process of exploration.
The exhibition was loosely chronologically organized, with pieces grouped together according to type. The artist's earlier pieces - such as the hollow geometric forms, which are so solid in appearance - contrasted interestingly with the more recent works of collages and books, in which metal shapes have softened and broken loose from their wearable forms.
Although the pieces in the show were greatly varied, Maddox's designs reflect a recurrence of contrasting textures. Many pieces embody a two-part motif; some are literally two-sided, including many of the rings and brooches.
The series of Bipartite Brooches were the key pieces in the exhibition, both for their design and for their technique. These two-part brooches evoke a sense of harmony. They echo the geometric shapes of the earlier Hollow Pin Forms, but the shapes have become irregular. Their surfaces have been softened by textures and punctuated with a variety of colored stones. The beautifully constructed brooches of this series are at once both massive and light, the two parts indispensable to one another. The box forms are seamless and the edges crisp. They are surprisingly light and comfortable to wear. The scatter-pin backs ensure that they can be worn in any direction, allowing the wearer the final decision in the design process.
The two-part design was also represented in the rings. These rings are fun, some cover two fingers, while others have two parts on one finger. Though large, they are amazingly comfortable and wearable.
The most recent group in the show were the collages and books. This is a new direction for Maddox, a total departure from the solid forms in her jewelry. While made from an amazing variety of materials, from metals and slate, to handmade paper, these works are spare in design. The images seem to float on the crisp white backgrounds. They are quite beautiful, and I hope to see more.
The show left the viewer with a clear appreciation for what the artist has accomplished. Exploring her craft from many different angles, Jan Maddox has always expressed her love for design and the medium.
Lisa Vershbow is a Washington DC metalsmith and current president of The Washington Guild of Goldsmiths.
John Iversen
Susan Cummins Gallery
Mill Valley, CA
April 3 - 29, 1995
Reviewed by Bruce Nixon
That John Iversen's work should be regarded as essentially formalist, rooted in the architectonics of European modernist design, seems less a function of Iversen's actual practice than art jewelry's impulse to align itself with accessible art world referents. A great many of lversen's broaches and bracelets are based upon various configurations of the circle, square and triangle, yes, but his decidedly inexact geometry, which supports a decisive use of materials, represents a kind of implied formalism that can be read as a subtle subversion of formalist strategies. Simultaneously, a bracelet comprised of brightly colored formal components, each in its little gold frame, might suggest a painting by Klimt or Ellsworth Kelly - thus enabling the work to negotiate well-established art world codes - or it might offer a quiet critique of the art world's own long-standing habit of borrowing formal ideas from various craft traditions, often without acknowledgment. In this way, Iversen establishes a link to fine art practices without surrendering the dignity, the technical accomplishment or the possibilities for content that exist within the craft traditions in which he also works.
At the same time, Iversen's work is quite visceral: much of its appeal lies in its boldness - its apparent simplicity and unambiguous displays of color. One critic has called these pieces "carved color", and while this aptly describes their particular dramatic effect, it only points in the direction of lversen's sophisticated relationship with his materials. Color is inseparable from material, of course, and explains something of the artist's own relationship to his medium, but in this case color does not necessarily define it: Iversen's technique, in his brooches and bracelets as well as his egg-shaped pendants, is to apply enamel and then gold plating to a copper armature, itself a technical feat, given the thickness of the enamel, which in turn is reduced to its final form by scraping, filing and otherwise inscribing the materials. Color provides a clear field upon which Iversen exposes his processes as a maker, and a field upon which his process resonates for the viewer.
This is exceedingly articulate work. On one hand, it proclaims the virtue of simplicity. Its unobtrusive technical intelligence satisfies the eye. On the other hand, if color is taken as a secondary element that only appears to take a primary role, then we must return to Iversen's own referents - the irregularities imposed upon these fundamental forms, or the various devices used to interrupt form, the small wave like blips and indentations, the vivisectional quality of some of the brooches - and so witness the artist in the act of returning formal devices to their origins in the natural world. Iversen has said: "All my jewelry is about the secret which lies hidden in the materials I use. It wants to be discovered." Here, the jewelry relieves form of its aesthetic urgency and, through the artist's own process, reconfigures it as a metaphor for nature in the act of becoming. That the work can be worn, carried out into the world, is only proper. The secret hidden in the materials is the mystery of all the world's objects. Unlike the gem-cutter, however, whose work also is based upon reductive techniques that lead toward a revelation of substance, Iversen does not reshape his material into ideal forms, but simply scrapes at the illusions that surface may present.
Bruce Nixon is editor-in-chief of Artweek, a journal of contemporary art on the West Coast.
Chris Ramsay: Cycle of Life
Leedy-Voulkos Art Center Gallery
Kansas City, MO
April 21 - June 3, 1995
Reviewed by Debra Peebles
Chris Ramsay is a naturalist and a serious collector and selector of environmental phenomenon. Ramsay skillfully combines objects with wood and metals to build his earth conscious, yet elegant wall pieces.
An Oklahoma artist, the artist blends an obvious environmental consciousness with an equally strong interest in the phenomenon of nature. His work combines metal spheres with found objects and shells seemingly embedded in the solid surface. These objects further explore, in Ramsay's unique voice and skillful craftsmanship, the novelty of the great out-of-doors. In Cycle of Life, the artist has compiled a broad grouping of metal, wood, shells, and found contemporary objects, including peep-holes in which to view pictures of various flora and Fauna. To some degree his assemblages have an antique quality with patinaed wood, petroglyph-like images, and peep-holes which focus on old photographs and post cards. Even the extremely well done craftsmanship is a reminder of a past era. Yet, the objects as a whole are fresh, expounding on the magical quality nature holds. The least interesting piece, Mother Earth is also the artist's earliest effort. Here he covered his copper sphere with gold leaf on top of turquoise blue patina, not yet allowing the materials to expose their own natural allure, as he does throughout his most recent work, yet it is still intriguing in its obvious links to Ramsay's later, more refined pieces.
Throughout most of this work the craftsmanship is precise and might seem tedious, yet everything fits tightly, comfortably and effortlessly into its place, as if a shell somehow formed or fossilized in metal. To encase his peep-hole images Ramsay wraps etched copper plates to form spheres or cones. The etchings are of wild animals, ancient petroglyphic figures, or the swirls and eddies found in the tide pools. These etchings appear to be ancient symbols left by people describing the important relationship they may have once had with the various elements represented. Ramsay embellishes the tops and bottoms of his shapes with various caps, conical shapes, or as in Romantic Vision Series: Spring Song or Mesa he attaches stripped wood or sticks. These sticks, having been re-fashioned or painted, are added like headdresses, as in Mesa, and seem almost Feather-like in their coloring and placement. In Spring Song, the bunches of bare sticks may have been hewn by beavers giving the whole piece the feeling of a beaver's lodge. Peering into the eye-glass we view an old black and white photograph of a beaver dam among birch trees that line a creek.
Varying these capsules, Ramsay included two carved figures with legs and a head attached to copper cones. The heads, humorously called Natural Beauties, are carved out of wood into spiral shell-shaped forms and the pieces have the appearance of fertility dolls.
Next to Natural Beauties was Collection Two, a remnant voice from Ramsay's earlier depictions of shells encased in metal plates. Here he suspended the shells and found objects inside layers of Plexiglas, holding them in an environment of patinaed copper, perhaps a suggestion of the ocean floor or of layers of both ancient and contemporary forms.
But reading more content into these pieces may be unjust, for like a fine jewel the works hold special qualities that express allure simply by being. These objects go beyond the attempt to define. Each is a treasure capable of standing alone, inviting an exploration of its surfaces, textures, diagrams, color, forms, and the pleasing composition of those elements, increasing curiosity as viewers discover the eyeglasses and buttons with which they can discover even more. Ramsay's journey through his work is surely a romantic trip. Each piece fits effortlessly in place, never leaving an impression that the parts had not been meant to fit together all along. Ramsay's journey is sentimental as well, with each work evoking an atmosphere of times past, something we once knew or saw or something that was once a part of us. We can still, however, step back and regard each object as a new statement shaped to suit the demands of contemporary sculpture. Sticks of wood, stripped, painted, and re-assembled; found objects sitting with ancient forms are occasions for dialog, as we drift further from nature and are inexorably pulled into Internet. Ramsay's works voice a longing to retain the beauty and magic of the earth before it is forgotten or gets swept away by the tide of modern convenience and the allure and speed of modern technology.
Debra Peebles is a writer who lives in Kansas City, MO.
Jewelry: Rob Peacock
Vessels: Claire Sanford
Side Street Jewelry Gallery
Gloucester, MA
July 15 - August 15, 1995
Reviewed by Sandra Bonazoli
Claire Sanford and Rob Peacock's recent show at the comfortable and intimate Side Street Jewelry Gallery exhibited Peacock's latest work and Sanford's continued meditations on vessel forms.
Sanford's focus seems to be on age and motion, and less on domesticity containment, and the utilitarian facets of her forms. That the pieces are vessels is merely a departure point, an initial assumption of a shape with which to play.
Sanford is significantly more gestural and figurative than she has been in her previous work. These pieces are animated by the inclusion of elements such as exuberant wing and spiral handles and long, slender necks, leaning forward or arching backward, reaching, gesturing to whomever may be attempting to fill them. At the same time Sanford has made these pieces look aged and somewhat fragile, as if just excavated and miraculously, if tenaciously, intact.
Over half of the pieces are less then ten inches high and are paired or in groups, Through this they gain even more of a sense of character and their animated structure is amplified, they become agile and bending individuals in relation to each other as opposed to isolated objects of study. The smaller works especially, through their relationship with their fellows, exude specific and endearing personalities.
In the past Sanford's concentration has been on vessels which were simple, tall, slender, cylindrical pieces; beautiful in their simplicity and evidence of the artist's intense concentration on exploring a form. This work shows Sanford in a period of transition, attempting more gestural pieces as limbs/handles grow further and more dramatically from their bodies. The simple, direct construction is still there, but there is a bit of awkwardness in some of the proportions of the new limbs that does not quite sit well with the pieces. Judging from her work as a whole, her recent explorations will soon grow into themselves and the works exploring these new elements will enjoy the staying power of her more fully realized explorations with vessels.
Rob Peacock's works are pendants and brooches suggestive of the figure. Many are animated and assert an air of intuitive primitivism. All the pieces are constructed from heavily textured silver and found materials: porcelain, coral, slate, fur, brush, sea urchin, and semi precious stones, etcetera. His metals are highly processed, with the hand of the maker and the time it spent, evident. The seemingly disparate elements co-exist as if they were happily shoved together and fit naturally, in improvisational comfort. Part of the success of the relationship between Peacock's elements is that he avoids a hierarchy. In his work a precious stone is no more important then the bristles of a brush.
Why he is working in the forms that he chooses, however, seems less certain. It is obvious that Peacock is attracted to gut responses which lead him in certain directions in his pieces, but after viewing the show I found myself wondering if they were about anything more then what the artist thinks is neat. This is their main weakness, though as things go, it is not a devastating one.
Sandra Bonazoli is a metalsmith who lives in Providence, RI. Her work was recently included in the Metalsmith 1995 Exhibition in Print.
You assume all responsibility and risk for the use of the safety resources available on or through this web page. The International Gem Society LLC does not assume any liability for the materials, information and opinions provided on, or available through, this web page. No advice or information provided by this website shall create any warranty. Reliance on such advice, information or the content of this web page is solely at your own risk, including without limitation any safety guidelines, resources or precautions, or any other information related to safety that may be available on or through this web page. The International Gem Society LLC disclaims any liability for injury, death or damages resulting from the use thereof.
---
The All-In-One Jewelry Making Solution At Your Fingertips
When you join the Ganoksin community, you get the tools you need to take your work to the next level.
Become a Member
Trusted Jewelry Making Information & Techniques
Sign up to receive the latest articles, techniques, and inspirations with our free newsletter.