In Spring 2005 I embarked on a Residency at Marjorie Kinnan Rawlings Elementary School in Pinellas Park, FL. The art teacher, Betsy Gordon, and I had worked together on another project and she had approached me some months before this to work with her again since she had gotten a grant from the school PTA.
The focus of Rawlings Elementary is reading and literature, after its namesake, Marjorie Kinnan Rawlings, author of The Yearling and a Florida resident for most of her adult life. Betsy wanted to have the students choose their favorite book of the school year and draw pictures about the book which the students and I would then translate into enamel panels to be hung around the school.
Upper grades would create two panels per class and lower grades would create one panel. The idea was to incorporate as many elements of as many of the students drawings as possible into these panels. The students then, using enamel watercolors painted the panels and I brought them to my studio and fired them.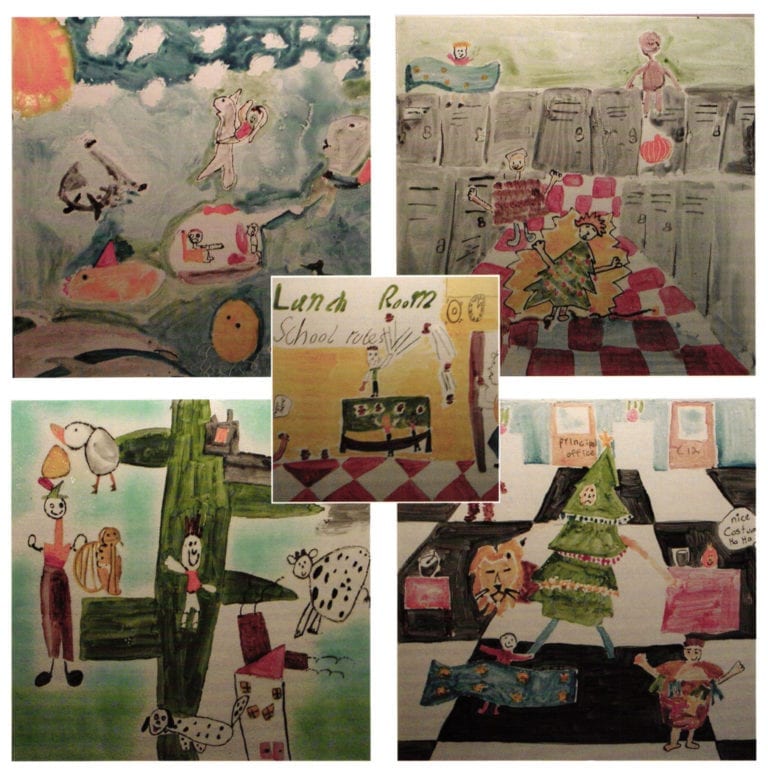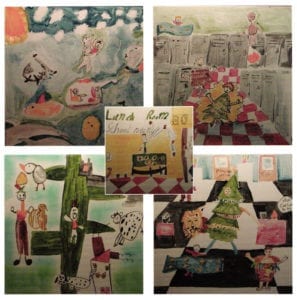 Time constraints being what they are, it turned out that the students did the drawings and some got to transfer the drawings with carbon paper to pre-enameled panels and some got to paint them. Not everyone got to do everything, however. And, as it turned out, I ended up doing a lot of 'filling in' the background of several pieces.
The entire project won't be finished until the end of the 2006 school year, and by that time, we will have 50 panels gracing the halls of Rawlings Elementary School. I told the children that years from now, they will be able to bring their own children back and these pictures will look just like they do now, and they can proudly point out their own contribution to the beautification of the school.
They just like it because it is fun!