The new campus is still a building site and will most likely not be ready for opening until 2009. However, this hasn't stopped the Hong Kong Design Institute (HKDI), newly founded this year, being home to 4,370 full-time and 200 part-time students as well as 300 academic and support staff.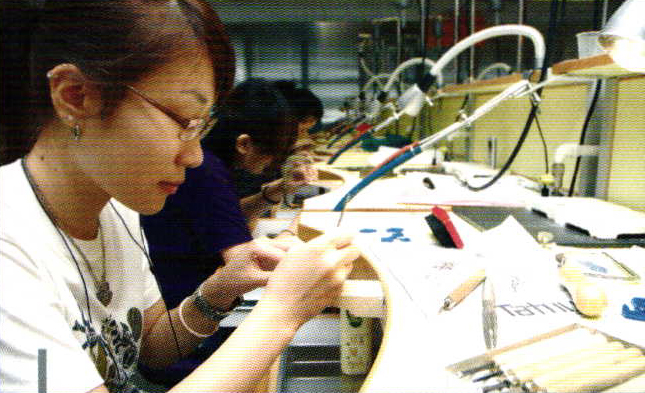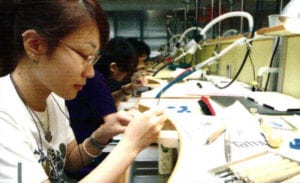 Jewelry and fine crafts workshop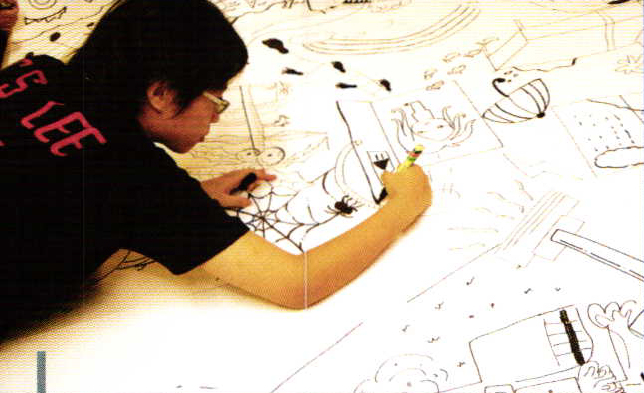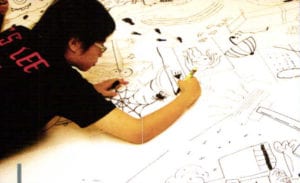 Drawing exercise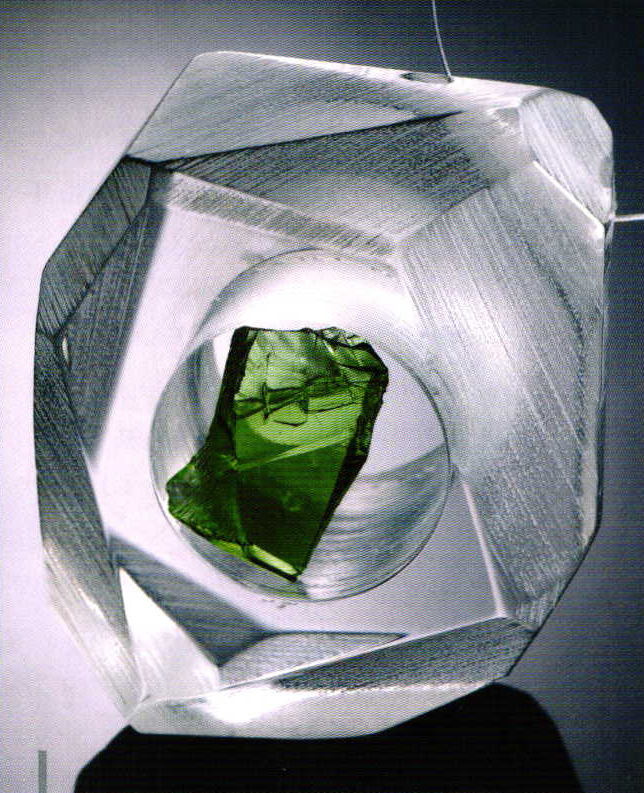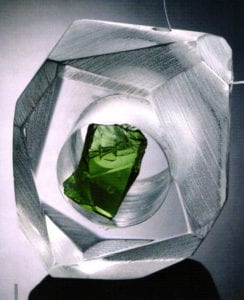 Transparent jewelry designed by a group of students
With the vision of leading the cultivation of knowledge, professionalism and new talents for the  evolving global creative industries, the HKDI was established to reflect the development of the creative in dustries. It brings together the strengths of the design related departments of the Hong Kong Institute of Vocational Education (IVE) to offer courses spanning visual communication and the design of products, toys, jewelry, timepieces, interiors, fashion and textiles, images, printing and digital media, fil m, TV, animation and multi-media.
Practical ties between studyin g and industry
In addition to a creative, dynamic and vibrant learning environment for nurturing creativity, independence, self-confidence and free thinking, the institute is characterized in particular by its highly relevant and responsive programs recognized by the industry, says Dr. Carrie Willis, Executive Director of HKDI. The HKDI aims to offer a world-class foundation program that integrates professional and generic skills and practical traning expertise. The programs integrate the theoretical and practical aspects of studies. In addition to trade specific subjects with practical studio and workshop projects, the programs also consist of sessions in computer literacy, business practices and language training. While students can acquire the necessary personal and team-based skills through projects and assignments, seminars and visits give students opportunities to communicate with professionals and learn about the industry's operation in the real world. The institute also has good contacts with regional industries. A strong network of industry contacts is maintained, through which students are exposed to current and contemporary design practices. Heads at the HKDI are also proud of the fact that experienced design practitioners, industry representatives and consultants are regularly invited to participate in industry focused lectures, seminars and presentations as part of the courses. This enables a practical connection to be established between the teaching content and subsequent demands of the profession. Joint projects with commerce and industry, for example, provide essential and practical experience for all students. Summer work placements also enhance students' industrial experience. And this is reflected in the end result given that "industry recognition of graduates' achievements is reflected in a high rate of employment," according to the heads of the institute.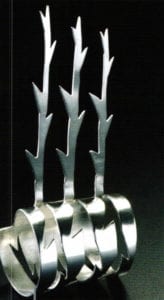 Ring "Order" by Wong Yuen Ling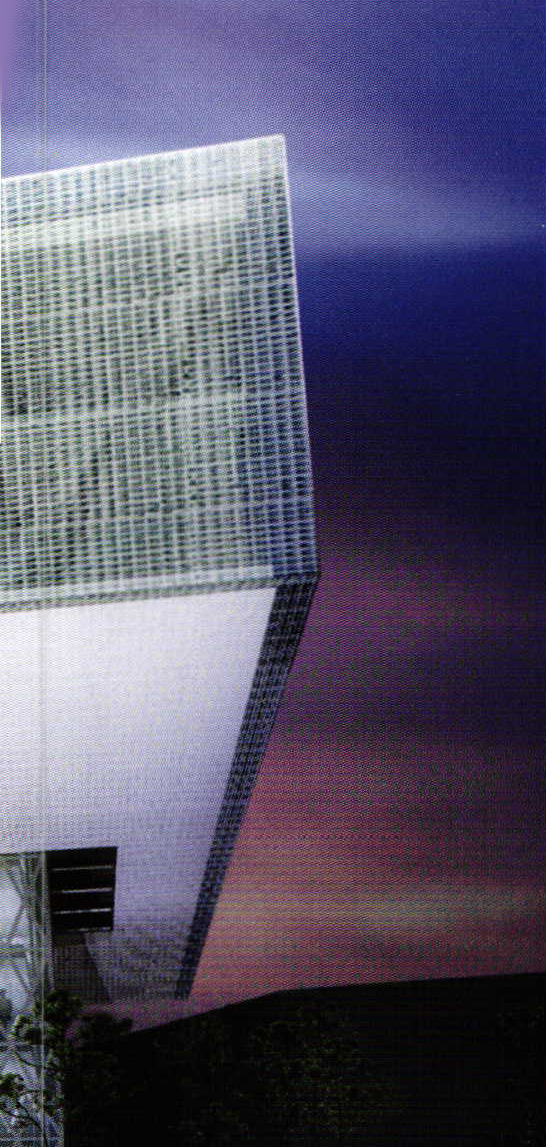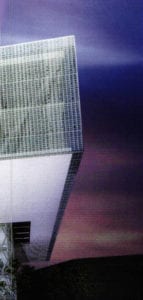 HKDI new campus at Tseung Kwan O (to be opened in September 2009)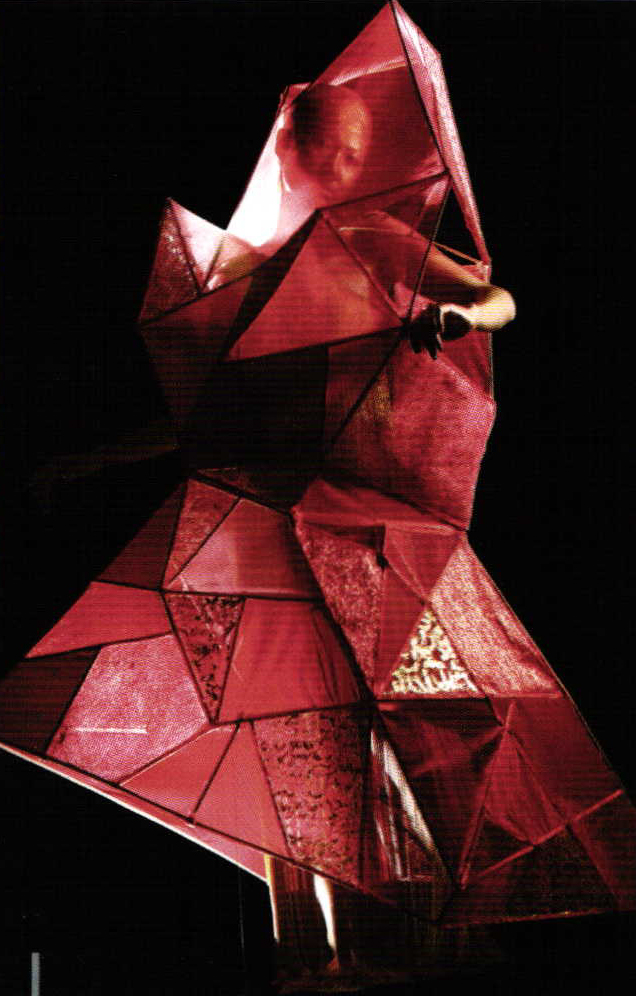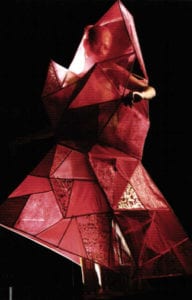 Image design 'Chinese lantern' by Cheung Hoi Yung Kathy
In Hong Kong, a great deal of emphasis is placed on devising courses to be as cosmopolitan as possible. Through academic study visits to Europe, the USA, Japan, mainland China and other Asian countries, students and staff are exposed to international cultures and design practices. International scholars regularly make visits to the Institute and contribute to the courses. International designers are also invited to Hong Kong to create a cross-cultural platform for discourse, offering students valuable insight into the different aspects of design thinking and implementation. After completion of the course, international further education opportunities are encouraged. In collaboration with the University of Central England and Nottingham Trent University, HKDI graduates can pursue further studies at degree level. Courses offered include visual communication, product design, interior design, fashion design and international fashion business.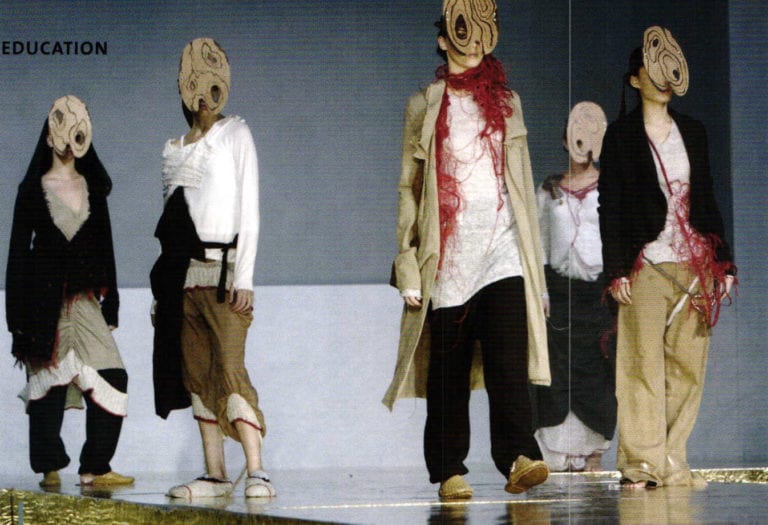 Fashion design 'Brute' by Chan Man Man Grace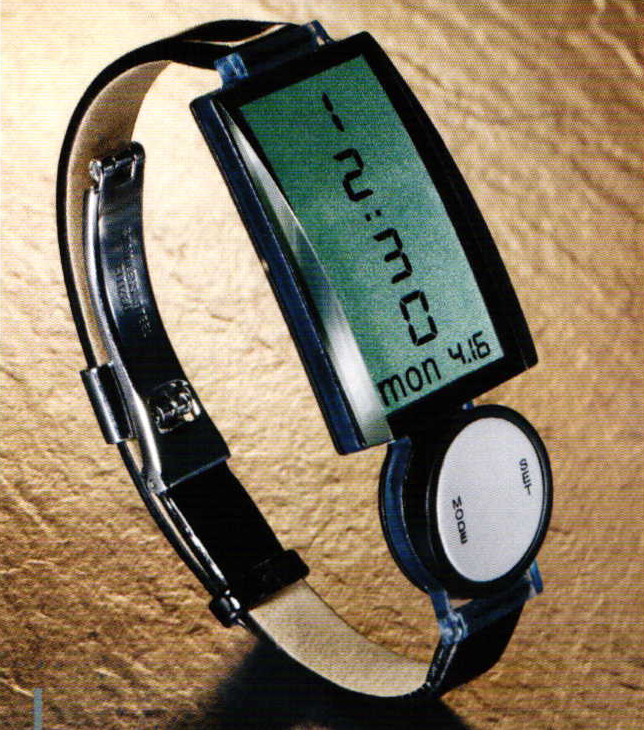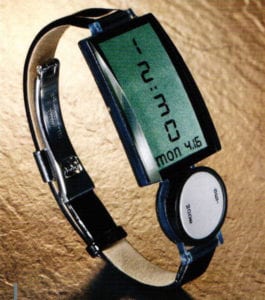 'Adventurist' by Lee Kam Jim. Finalist in the 24th Hong Kong Watch and Clock Design Competition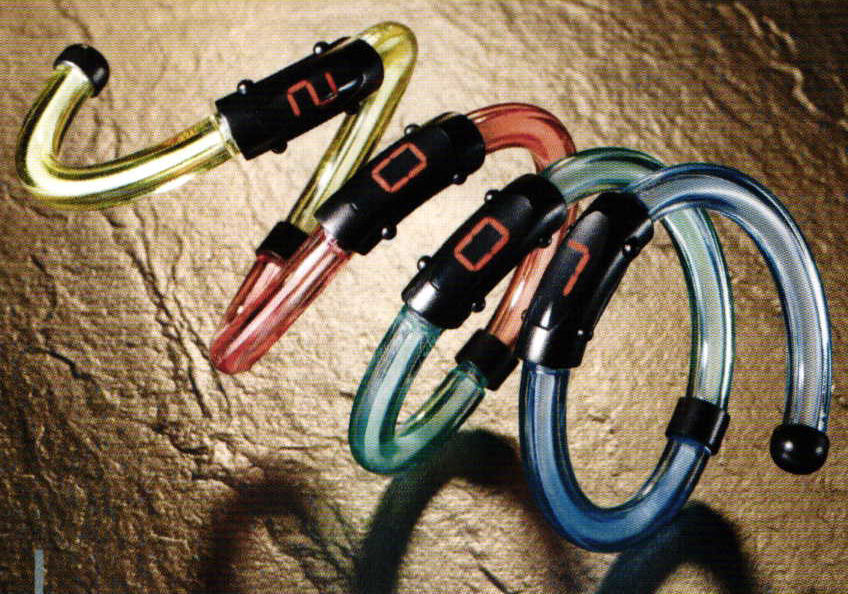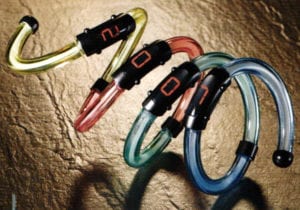 'Flash Time' by Wong Chung Leung. Finalist in the 24th Hong Kong Watch and Clock Design Competition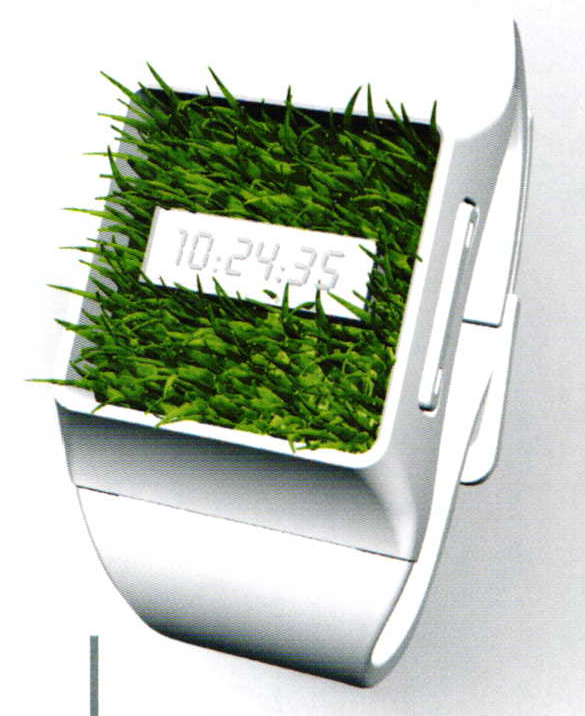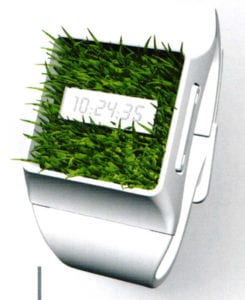 Watch design by Ko Lok Hang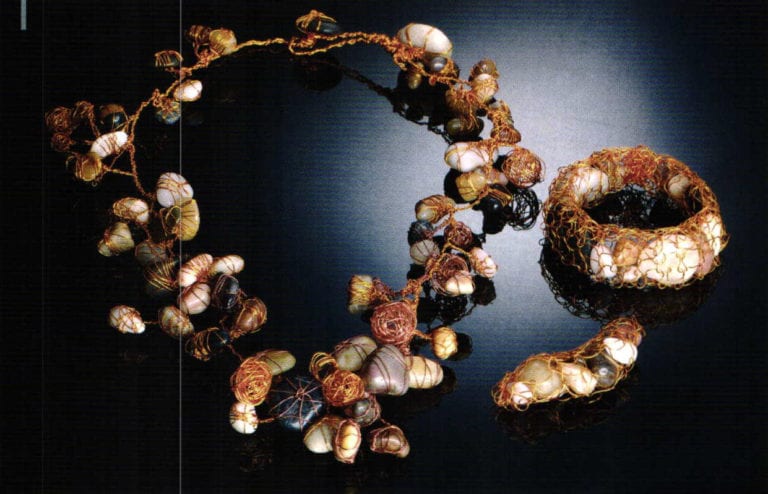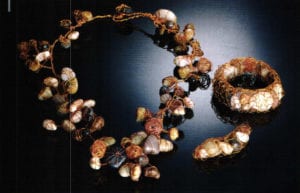 Pebblestone jewelry set designed by a group of students
Design courses and jewelry courses
Hong Kong, a cosmopolitan city with a rich heritage in the 'East meets West culture', is an ideal place to study design. It comes as no surprise then that the Higher Diploma Program of the HKDI offers a comprehensive program of courses in the fields of visual communication, product design, interior design, fashion and image design as well as printing, digital media and multimedia design. The field of product design, which is divided into several different areas, currently offers two types of jewelry course: the Higher Diploma of Jewelry Design and Technology and the Higher Diploma in Creative Jewelry Design. The Jewelry Design and Technology course is designed to develop students' abilities in jewelry production, technology and retail management. The course, attended by 60 students each year, takes three years to complete and emphasizes both theoretical knowledge and practical skills in the field of jewelry design, CAD/CAM technology, operations management, marketing and retailing. Here too, there are direct ties with regional industries as the curriculum focuses on production know-how, craftsmanship and technological applications in the existing jewelry industry in Hong Kong and the Pearl River Delta of China. Retailing is also one of the main subjects taught by the course, providing basic knowledge in the retail market in Hong Kong and China. About 30% of the course duration is dedicated to design studies. Graduates can enter the jewelry industry and become fully fledged jewelry designers.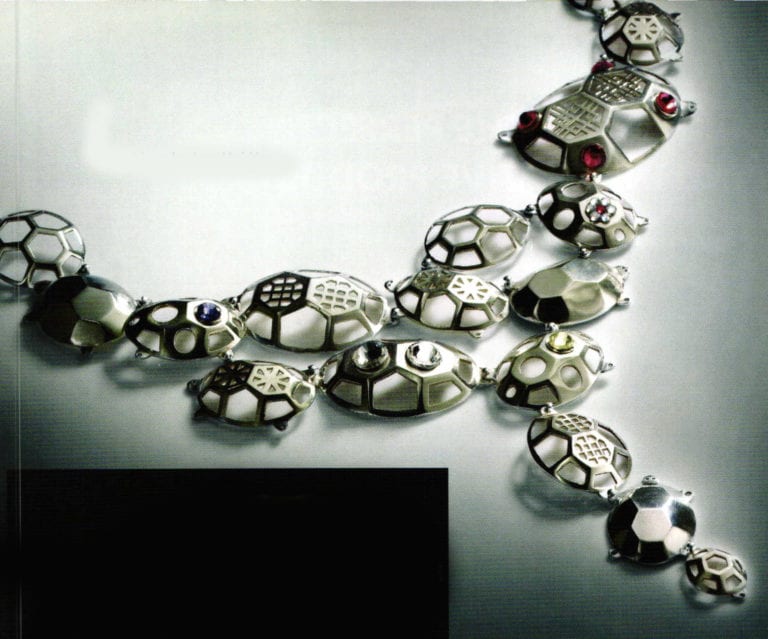 Necklace by Lau Hoi Yee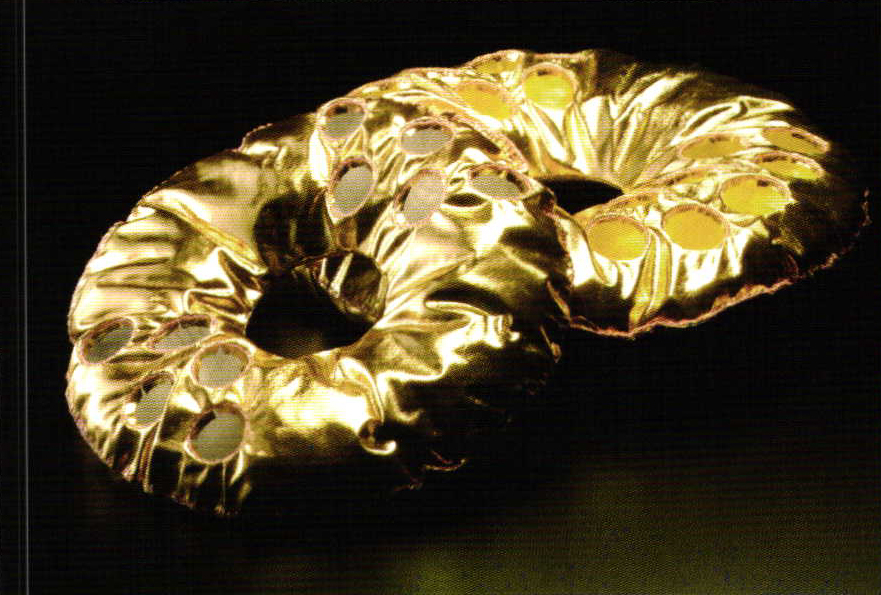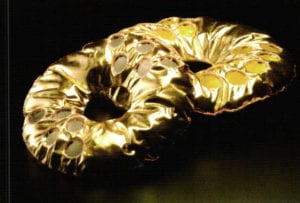 Students works from first year's students
The second jewelry design course at the Hong Kong Design Institute is the 'Creative Jewelry Designer' course which takes a total of four years and is only open to 25 students each year. It is aimed at students who are creative and innovative with a passion for the jewelry business. The first two years focus on building students' fundamental art and design skills and knowledge by developing strong foundations in design sense, drawing skills, design methods, research skills, basic 3-D modeling skills as well as cultural awareness. Students choose their major area of study toward the end of the second year from the six specialization areas, namely Creative Jewelry Design, Graphic Information Design, Photo Image and Visual Media Design, Retail and Exhibition Design and Timepiece Design and Branding.
The core subjects are creative jewelry design studies, supplemented by design technology and materials studies, drawing, rendering, CAD/CAM technology, branding and marketing, cultural studies and language skills. The course emphasizes the understanding of trends and developments in the luxury goods business as well as the different materials and product on know-how. During the course, both Art Jewelry and Commercial Jewelry are studied and implementation skills are taught through intensive workshop training. After completion of the course, students can choose to enter into the design profession, or take further studies at overseas universities. Here too, the HKDI has thought ahead and has developed a top-up degree program in jewelry design with overseas design institutes. This 12-month program aims to advance students' design and creative thinking, with a thesis on cultural studies and completion of a final project, demonstrating their learning and understanding of the jewelry design world. Graduates who choose to stay in Hong Kong also have excellent career prospects. Hong Kong is fourth biggest exporter of precious jewelry and the largest exporter of costume jewelry in the world.