Every pair of Marion Knorr's 'Wilde Ehe Ringe' (or wild wedding rings) tells a story. This terms is a play on words in German meaning 'unmarried couple who live together' and was chosen by the designer to refer to both unmarried couples and partnerships characterized by a special 'wild' dynamic.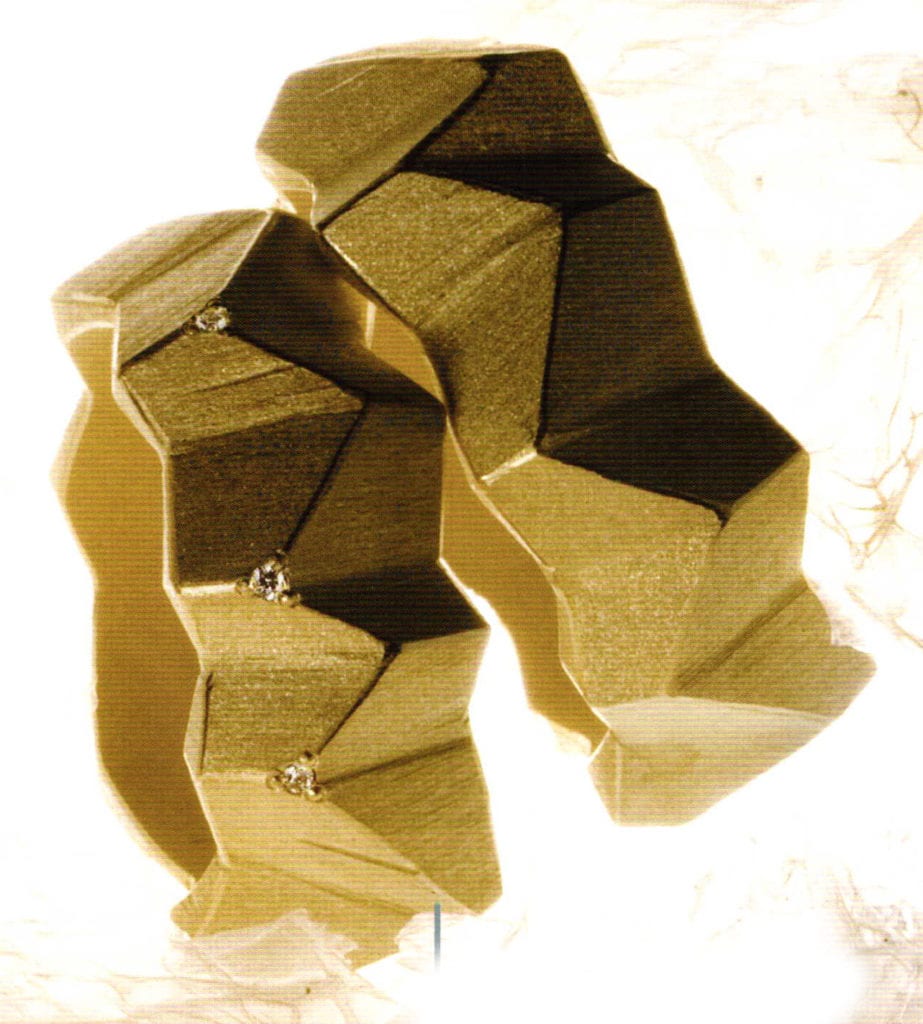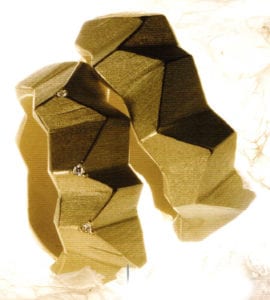 The wild 'Lava', 'Raw', and 'Breakwater' wedding rings stand for fervor and strength, joint changes and protection from danger
Couples all over the world appreciate the symbolism expressed by Marion Knorr's handmade designer wedding rings. The unique visual characteristics of her wedding rings, with matching solitaire rings also available, tell a story of commonality, love, fervor, passion, strength, protection and many other feelings and qualities which characterize a partnership. Through the individual design of the rings, Marion Knorr visualizes these qualities and makes the content evident. The 'Lava' pair of rings, for example, symbolizes love as a volcano. The love of the couple which choose these rings with their wild bubbling surface structure should be as strong as the lava which bursts its way out of the earth. "Its exciting to see how many couples are initially interested in certain rings for their visual eventually settle on rings which best symbolize the content of their relationship," says Marion Knorr of her experience with the customers.