The World Watch and Jewellery Show in Basel,
Switzerland — also known as Baselworld — closed with a record high attendance this year. Held March 30 through April 6, the show attracted 94,200 attendees, a 5 percent increase over last year.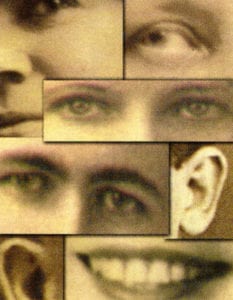 Exhibitors were pleased with the show, with most reporting that business was as good or better than 2005. Aside from the usual strong European buying presence, exhibitors had clients from the Middle East, Russia, Asia, and even the United States, though Americans are still reluctant to travel.
Baselworld is traditionally the show where jewelry companies introduce their new collections. This year was no exception, but some large firms chose to expand existing bestselling lines in addition to — or replacing — their new designs. The creative mood was conservative, reflecting the equally subdued mood on the fashion runways.
Ganoksin is sponsored by
Huge cocktail rings remained popular, as did delicate cuffs. In neckwear, some companies focused on chains with stylishly large links, while others leaned toward lariat-style necklaces whose lengths could be adjusted. Jewelry with parts that can be added or removed pendants, dangles on earrings, stackable rings, and so forth — have become an international "bread and butter" item, and designers continued to invent new variations on the theme.
Buyers' tastes were split. On one hand, classic designs in black and white or with plain goldwork were in high demand, moving away from the intricate Victorian look of seasons past. On the other side of the equation was a contingent of buyers looking for unique items: new designs, new designers, even one-of-a-kind pieces if they were eye-catching. The second group was more interested in color, fun designs, and most of all, jewelry that you can't find in the store down the street.
In colored stones, white, dark brown, and black were popular for the fall, with the occasional earthy shades of green and yellow to liven the pieces up. Pinks were seen in very light pastels, such as morganite, rose quartz, or pink tourmaline. At the other end of the scale, multicolored mixes were still a hit with buyers who wanted to stand out from the crowd.
Ganoksin is sponsored by
Overall, exhibitors at the show pronounced themselves satisfied not only with the show itself but with the market in general. While business has undoubtedly gotten more competitive, especially with major fashion brands encroaching steadily on the jewelry sector, the global market remains strong.