Ten German jewelry designers are making a name for themselves by means of the wealth of innovative ideas and sheer quality embodied in their work. Together, they have joined forces to present themselves under the label "ZeitZeichen" (Sign of the Times) at inhorgenta europe, 2007.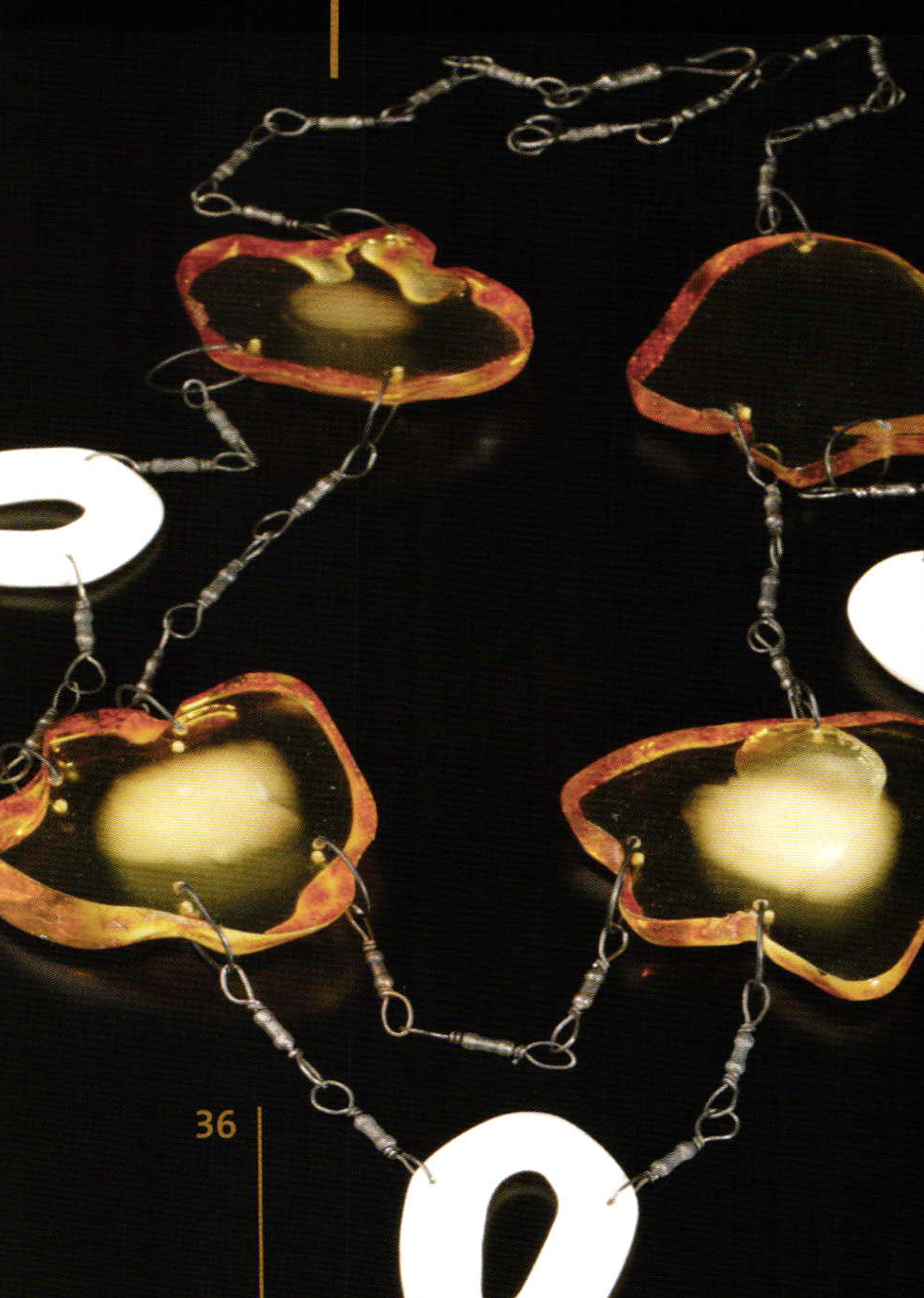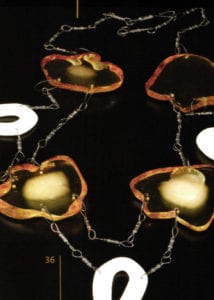 Fascinated by the interplay between transparency and light, Wibke Haase prefers to use Bernstein for her creations. A necklace made from discs of amber and blackened silver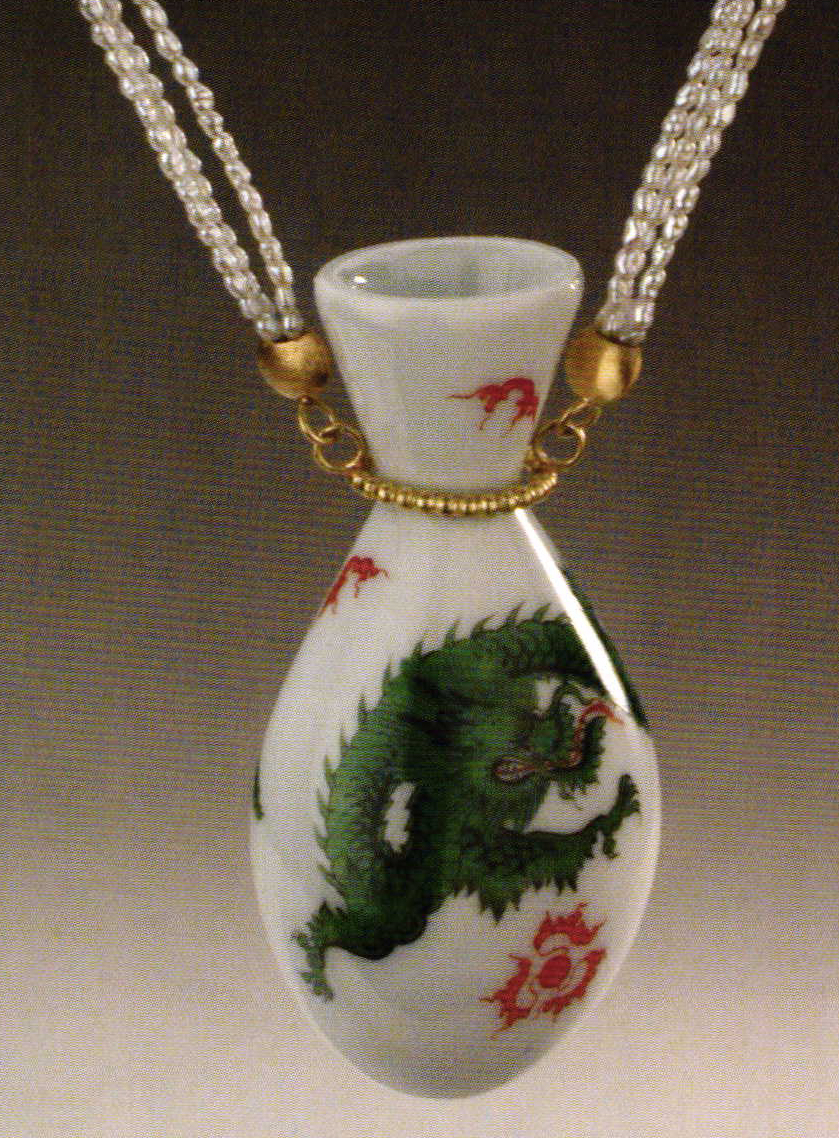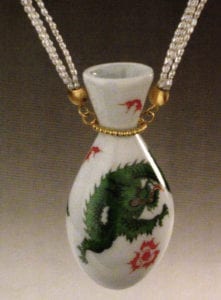 Gaby Wandscher's pendants were produced in collaboration with the Meissen Porcelain Manufactory. Porcelain flacon with a Ming dragon attached to a string of pearls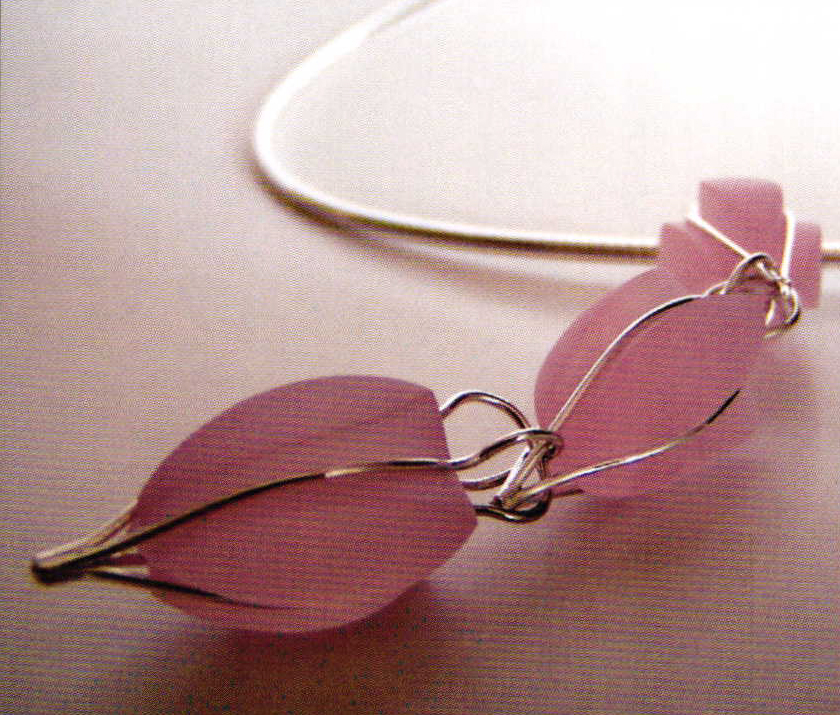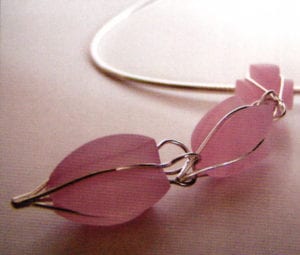 Meike Neumann favors organic forms. Blossom pendants made from rose quartz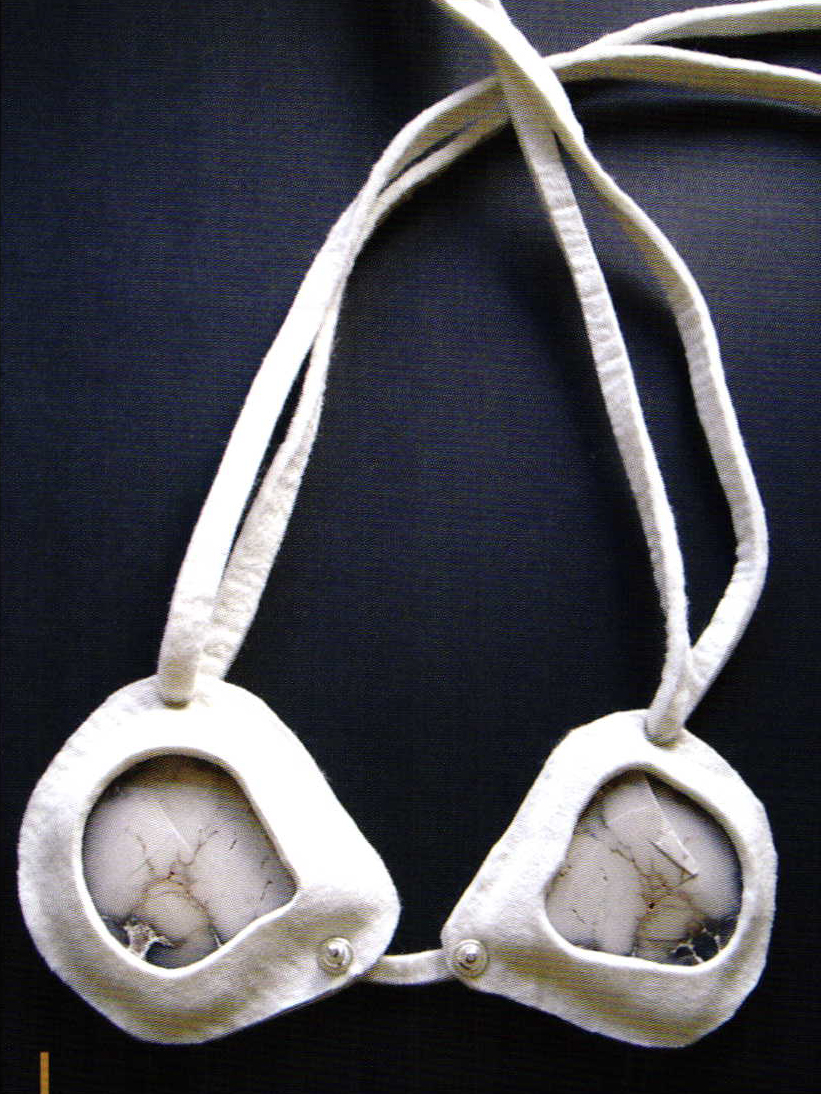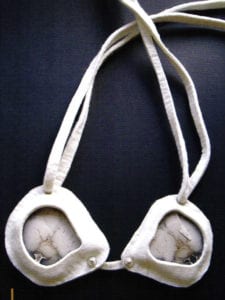 Opposites which attract fascinate Petra Moras-Thiel. Hard and soft are combined in the form of a felt necklace with discs of agate
Most people associate Meissen porcelain with a stylishly set coffee table, beautifully formed cups and precious plates. This, however, is not the case for Gaby Wandscher, a 33 year old designer who transforms white gold, in combination with precious stones and metals, into sculptural pendants, which by means of their respective designs are distinctly reminiscent of the tradition of the stately porcelain products of Meissen. It is therefore possible to find old stylistic elements and colors which featured in the history of porcelain manufacturing reflected in the luxurious pendants. On the strength of these works, Gaby Wandscher is numbered among 10 gifted up-and-coming designers who has been given the opportunity to present themselves and their unusual artwork to an international audience in the professional setting of Munich's Trade Fair.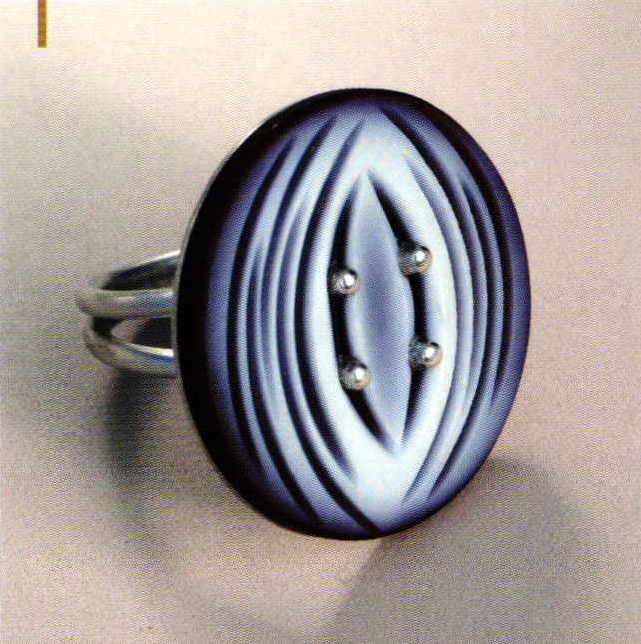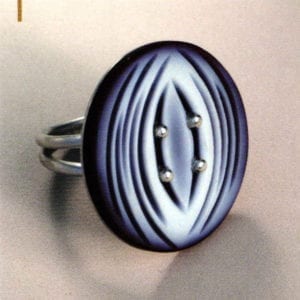 Plastic ring with layered agate by Andrea Sohne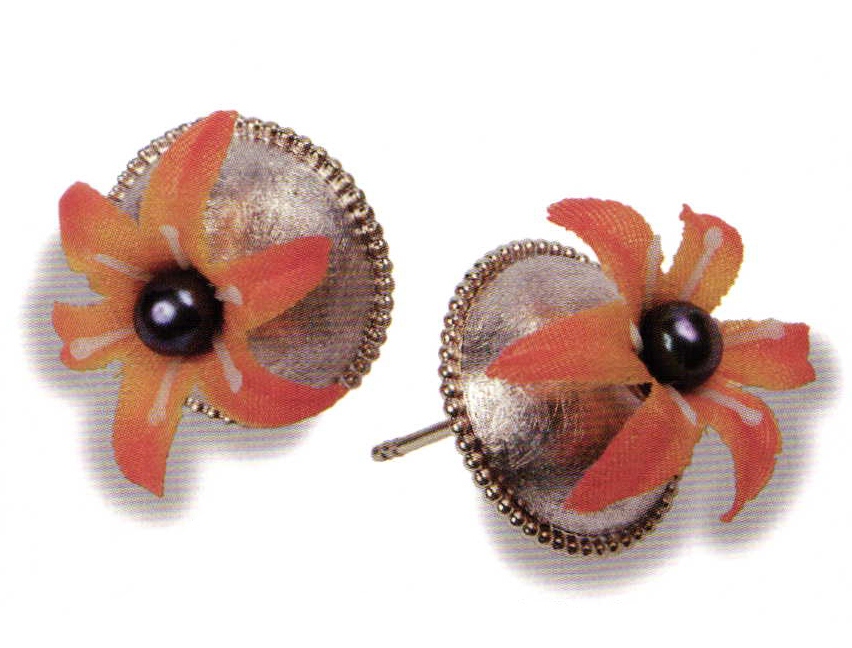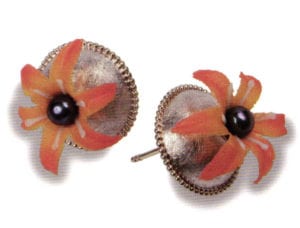 Playful earrings by Isabella Dhonau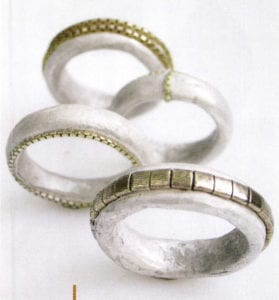 New made from old: Tanja Emmert's rings also incorporate old necklaces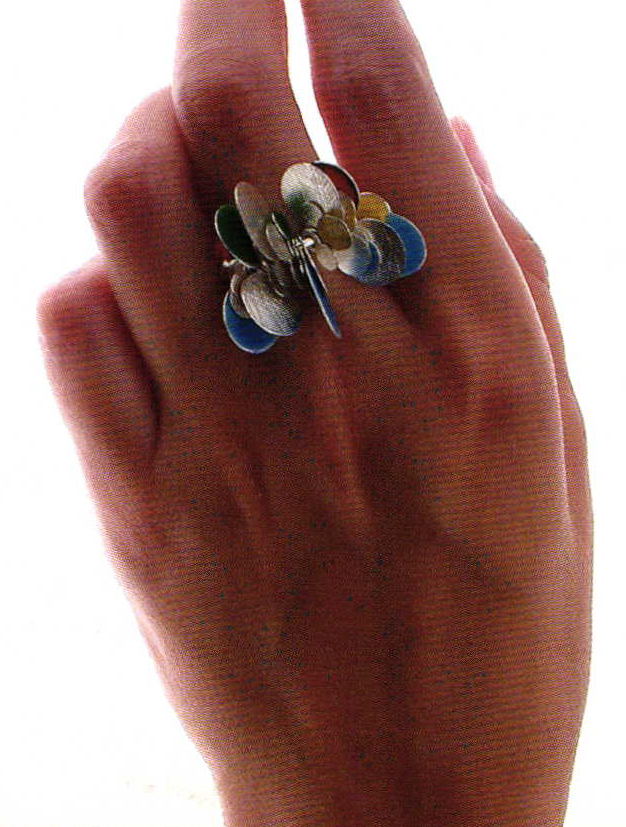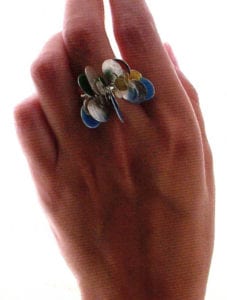 The juxtaposition of many similar modules causes movement. "Balloon ring" by Karin Drochner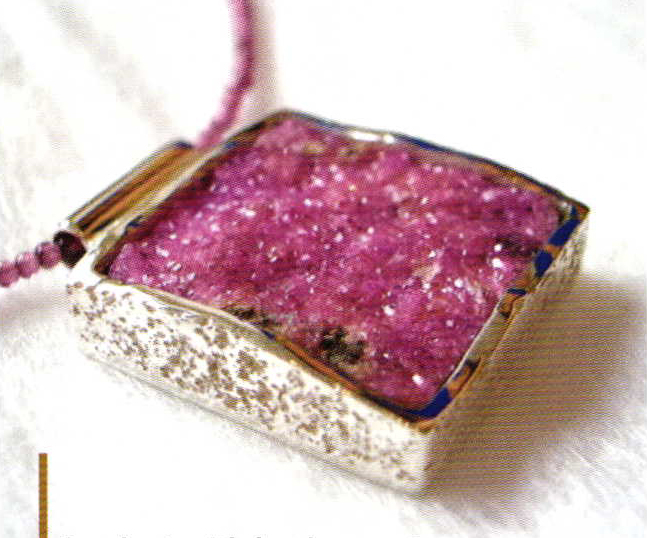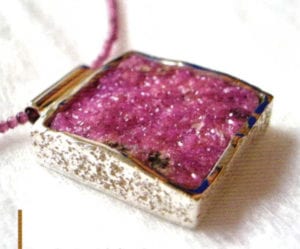 Pendant with luminescent cobalt calcite by Esther Fuchs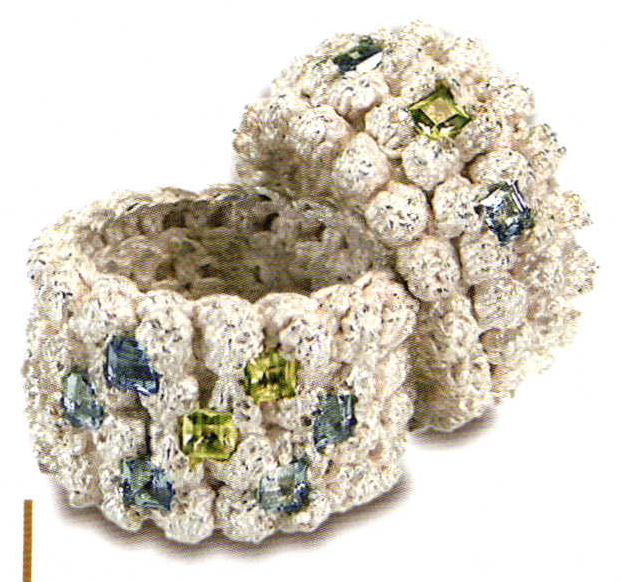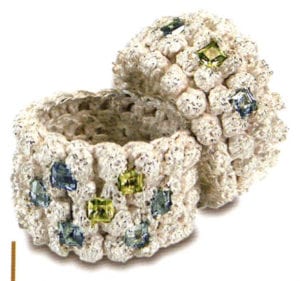 Unique items by Kerstin Kavalirek. The rings are firstly crocheted with thread and then cast. Silver rings, whitened, with aquamarine and peridot
This has been made possible by the young designer forum "ZeitZeichen", which was called into life by the PROGEM Marketing Society in Idar-Oberstein three years ago. A jury of experts, whose members this year include the two gemstone experts Bernd Munsteiner and Dieter Lorenz as well as Prof. Udo Ackermann from the University of Applied Sciences in Idar-Oberstein, will select ten up-and-coming talented candidates from among the incoming applications; the lucky candidates will be sponsored in cooperation with the federal state of Rhineland-Palatinate, the district of Birkenfeld as well as the City of Idar-Oberstein. This year also bears witness to a broad spectrum of very diverse jewelry trends and work techniques. A common feature is the care and attention dedicated to the craftsmanship. For instance, Kerstin Kavalirek's and Karin Drochner's pieces of jewelry boast interesting haptic effects generated by crocheted models or moving elements. An exciting mixture of materials underlies the works by Gaby Wandscher and Petra Moras-Thiel while Tanja Emmert succeeds in magically lending modern form to otherwise old items of jewelry. Isabella Dhonau's and Meike Neumann's jewelry is characterized by colorful gemstones and delicate blossoms, whereas Wibke Haase and Andrea Sohne make use of the fascinating transparency and plasticity of precious stones for their design. The very expressive language of form reflected in the jewelry of Esther Fuchs promises considerable potential among the young jewelry designers.