INTERGEM Idar-Oberstein 5 to 8 October 2007
The most important international trade fair for gemstones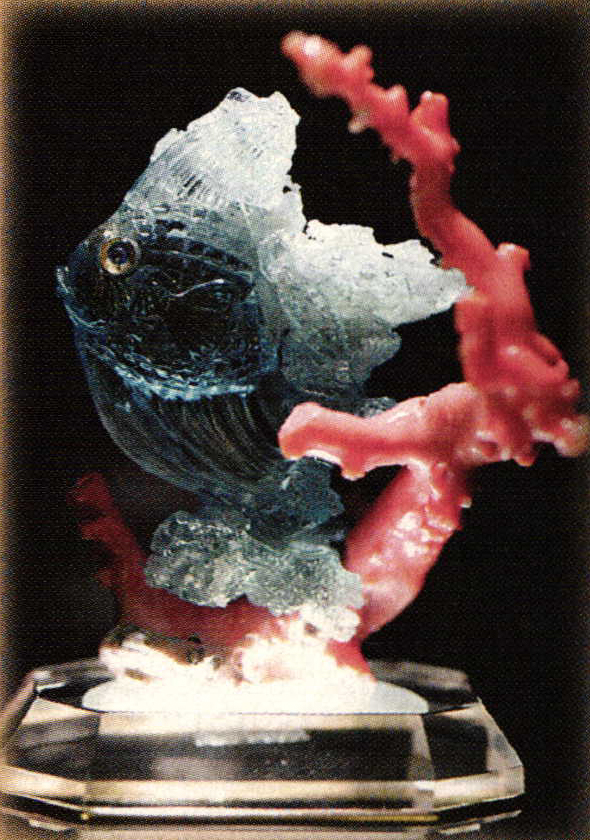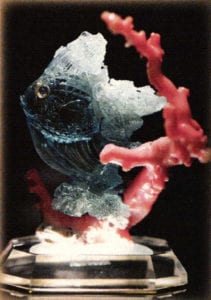 Trade visitors should firmly schedule this date, since the INTERGEM belongs to the ..Who is Who" among the international gemstone- and jewellery trade fairs. Numerous exhibitors locally and from abroad already secured their booths for the INTERGEM 2007.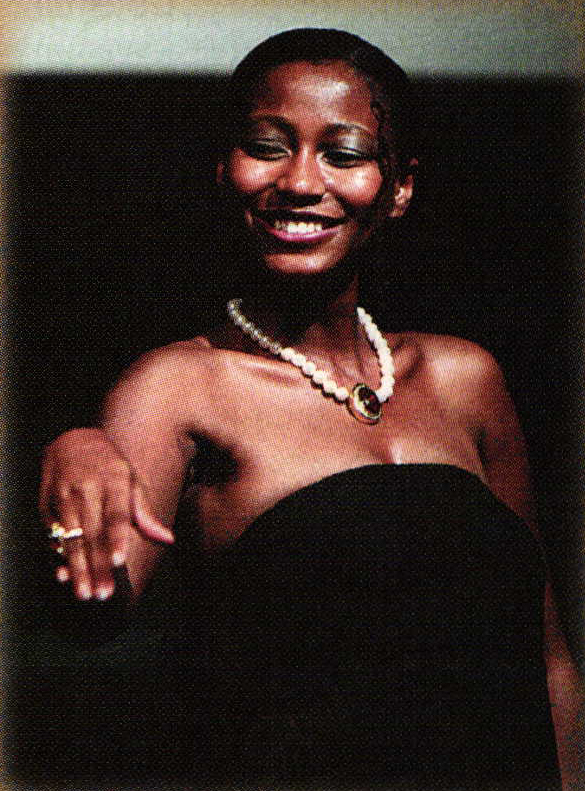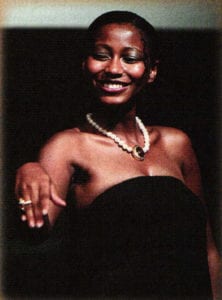 More visitors from abroad are proof that top products ,,Made in Germany" are heavily sought after. In the gemstone and jewellery sector there is also an active demand for perfection and unique design from Germany. Especially many exhibitors from the gemstone region Idar-Oberstein offer this combination of perfection and creativity;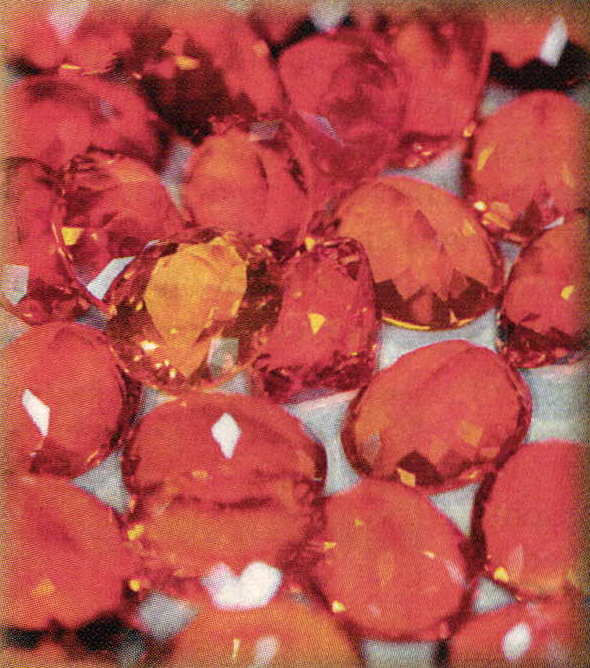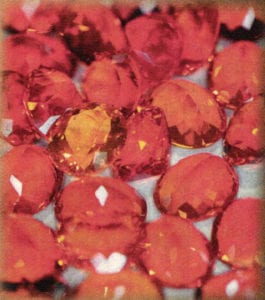 For trade visitors looking for exquisite gemstone and jewellery design the INTERGEM is a must: About 140 exhibitors will from October 5th to 8th inspire, inform as well as present exquisite gemstones in modern and classic cuts, jewelry in perfection, artful engravings, necklaces with coloured gemstones, mineral, uncut stones, cultured pearls and accessories. Complementing the interesting selections will be interesting lectures held in the communication forum.
th
to 8
th
inspire, inform as well as present exquisite gemstones in modern and classic cuts, jewelry in perfection, artful engravings, necklaces with coloured gemstones, mineral, uncut stones, cultured pearls and accessories. Complementing the interesting selections will be interesting lectures held in the communication forum.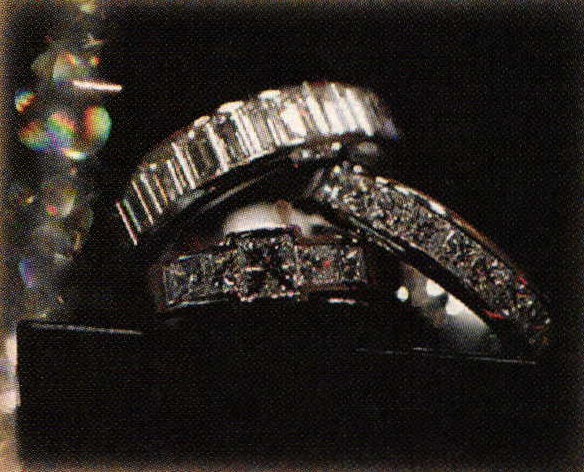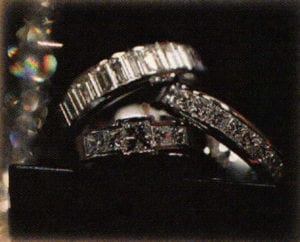 Creative, playful, young, cheeky and daring…. Of course new design is always present during the INTERGEM; it inspires buyers as well as manufacturers and is the hot topic of conversations. Trends shown here often become classics.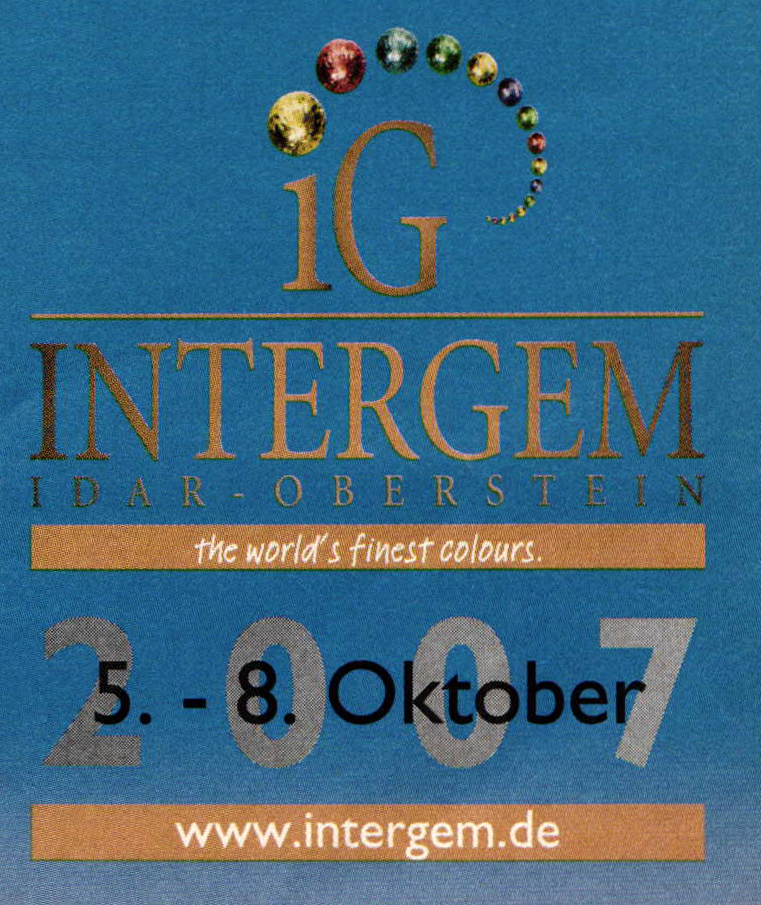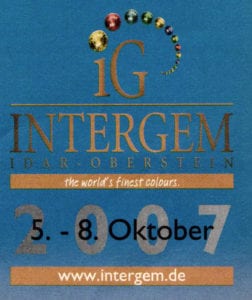 Besides unique products, the INTERGEM offers special services centred around gemstones and jewellery: The German Gemstone Laboratories provide INTERGEM visitors gemstone examinations directly on the spot.
A ,,glass photo studio" will be established by the UJS- a professional trade magazine for watches and jewellery. A trained photographer will take professional photos jewellery and gemstone photos for INTERGEM guests. Whether with models or as a still life, the precious creations will be set up perfectly.
The internationality will also be increased again this year: The close proximity to the Airport Frankfurt-Hahn with its tight knit network of destinations, which connects all major European cities, makes the journey from numerous European countries to the INTERGEM simple and fast.
In 2008, a new fair hall located in the commercial-district Nahetal will be suited perfectly for the steady rising number of exhibitors and visitors. So in October of 2007, the most important showcase for gemstones in the world will be held for the last time at the Budau fair grounds. With an entertaining Farewell-Party, exhibitors and guests will bid goodbye to the former venue of the INTERGEM.
Bench Tricks for Jewelers
MJSA Press recently announced the publication of its new book, Adventures at the Bench: Tricks to Overcome a Jeweler's Daily Challenges, written by renowned platinumsmith Jurgen J. Maerz.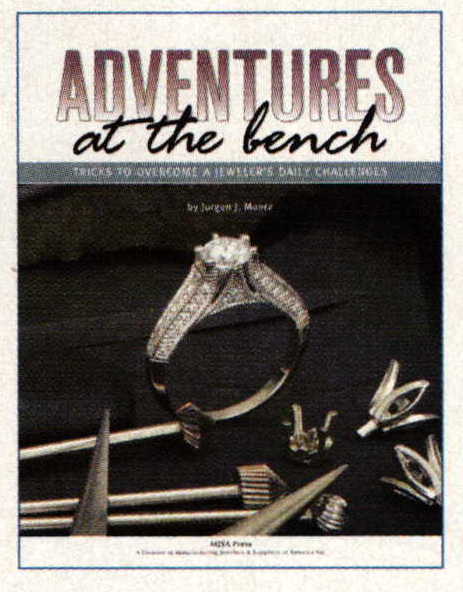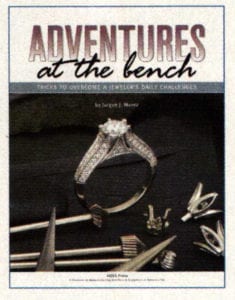 Maerz offers his best bench tricks — from innovative uses for clothespins and table salt to homemade tools — and relates lessons learned from his earliest days as an apprentice. The book also provides illustrated step-by-step guides on everything from the basics of fabricating platinum sheet, alloy, and chain to using lasers. The book can be used as a reference for anyone working with platinum, with advice that extends to other metals.
The cost of the book is $34.95 ($29.50 for MJSA members). For more information, contact the MJSA at (401) 274-3840, fax (401) 274- 0265. e-mail info@mjsa.org, or visit www.mjsa.org.
New Findings from Leach & Garner
Leach & Garner Co., a manufacturer of gold and silver jewelry findings, has released several new products onto the market.
The company has introduced a new 18K white gold alloy that is nickel-free, offers an as-cast hardness of 125 HV and has a melting temperature range of 2,055 F to 2,185 F. The white color of the metal also makes rhodium plating an option.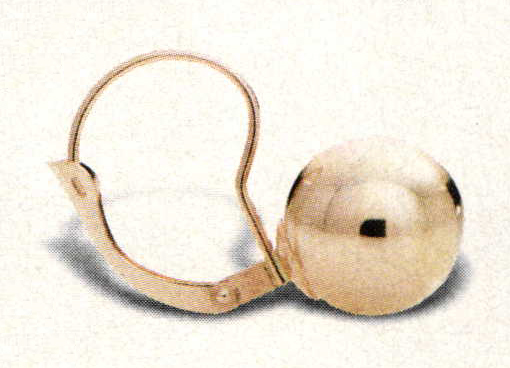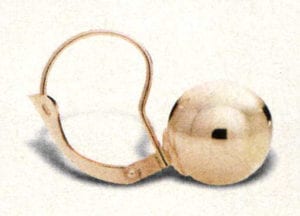 The company has also introduced two products designed specifically for earrings. The Earquilizer™ is an earring stabilizer that adds support to the back of the ear, allowing the earring to sit squarely and upright on the ear. The Secura Clip® features a patented, springless jewelry design that provides a "snap-type" action in the lever paddle, thereby eliminating the use of the base metal spring commonly found in traditional lever backs.
For more information, contact Leach & Garner Co. at (800) 345-1105, e-mail sales@leach-garner.com, or visit www.leach-garner.com.
CAD/CAM Design
Esslinger & Co. has partnered with Roland USA and 3DESIGN to create a complete CAD/CAM package for jewelry design and manufacturing.
3DESIGN allows users to quickly create and design unique pieces and collections by offering several working design methods and advanced rendering capabilities. The software uses a parametric history tree in order to adjust any part of a design at any time without remaking the piece. 3DESIGN can run on PC, Macintosh, or Linux, and files can be used directly in high resolution for catalogs or as 3-D movies for Web sites and e-mail.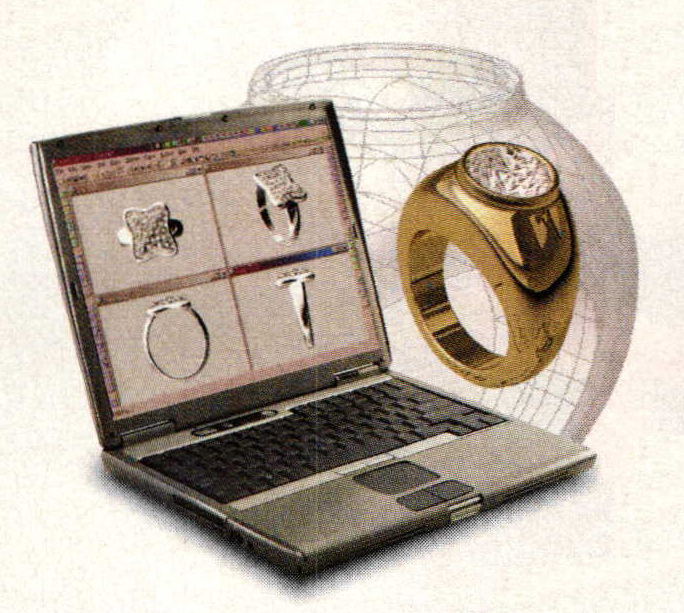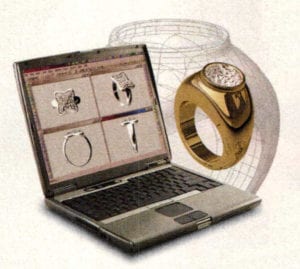 The software is available as a package that includes tutorials, a virtual database of designs, a library of gems, and Roland's JWX- 10 4-axis milling machine. For more information and pricing, contact Esslinger & Co. at (800) 328-0205 or fax (800) 548-9304.
Consumer Research at Your Fingertips
MVI Marketing Ltd., through its Jewelry Consumer Opinion Council (JCOC), offers quantitative consumer market research for the jewelry industry with JCOC AutoPilot.
This self-service online program allows fine jewelry designers, manufacturers, and retail jewelers to test products and marketing collateral with target consumers who are panelists of the JCOC, an e-panel that tracks fine jewelry and watch trends.
JCOC AutoPilot offers user-friendly templates and predefined questions in order to create specialized market research studies. The questions are priced individually, with add-on questions, additional analysis filters, and single cross tabulations offered as options.
For more information and pricing, contact the JCOC at (805) 239-2994, e-mail info@mvimarketing.com, or visit www.jcoc.info.
New Publications from Rio Grande
Rio Grande has introduced two new magazine-style publications dedicated to professional jewelers.
The Artisan's Quarterly offers jewelry makers timely and innovative information on both products and news. The product selections feature new items and familiar items used in new ways. Feature articles offer information on a variety of jewelry-making tools, supplies, and equipment, along with tips for improving skills and techniques.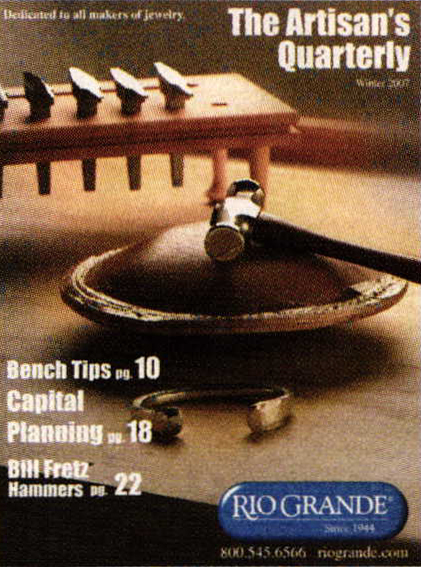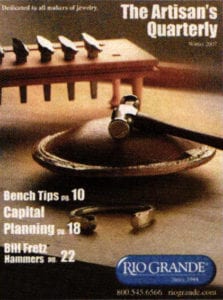 The Merchant's Quarterly, for sellers of jewelry, presents products and news designed to empower their marketing and sales efforts. In-depth information on products, processes, and practices is offered to keep sellers well-stocked and well-informed.
For more information, contact Rio Grande at (800) 545- 6566 (United States), (800) 253-9738 (Canada), or (505) 839-3011 (all other countries); e-mail info@riogrande.com; or visit www.riogrande.com.