For Giampaolo Babetto, the student occupation of the Academy of Fine Arts in Venice in 1968 was a harsh blow. The Academy was in fact closed for two years and the talented pupil of Alberto Viani was forced to abandon his study of sculpture. However, this turned out to be a stroke of good fortune: Babetto immediately felt a desire to turn to his first great love, jewelry, and subsequently became one of the most respected contemporary goldsmith artists.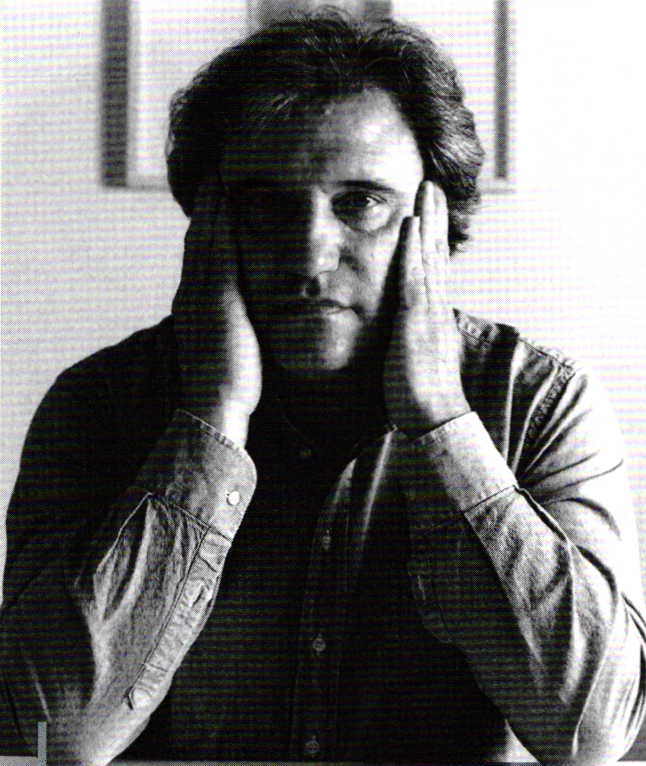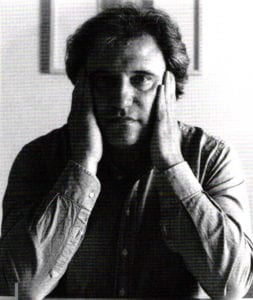 Giampaolo Babetto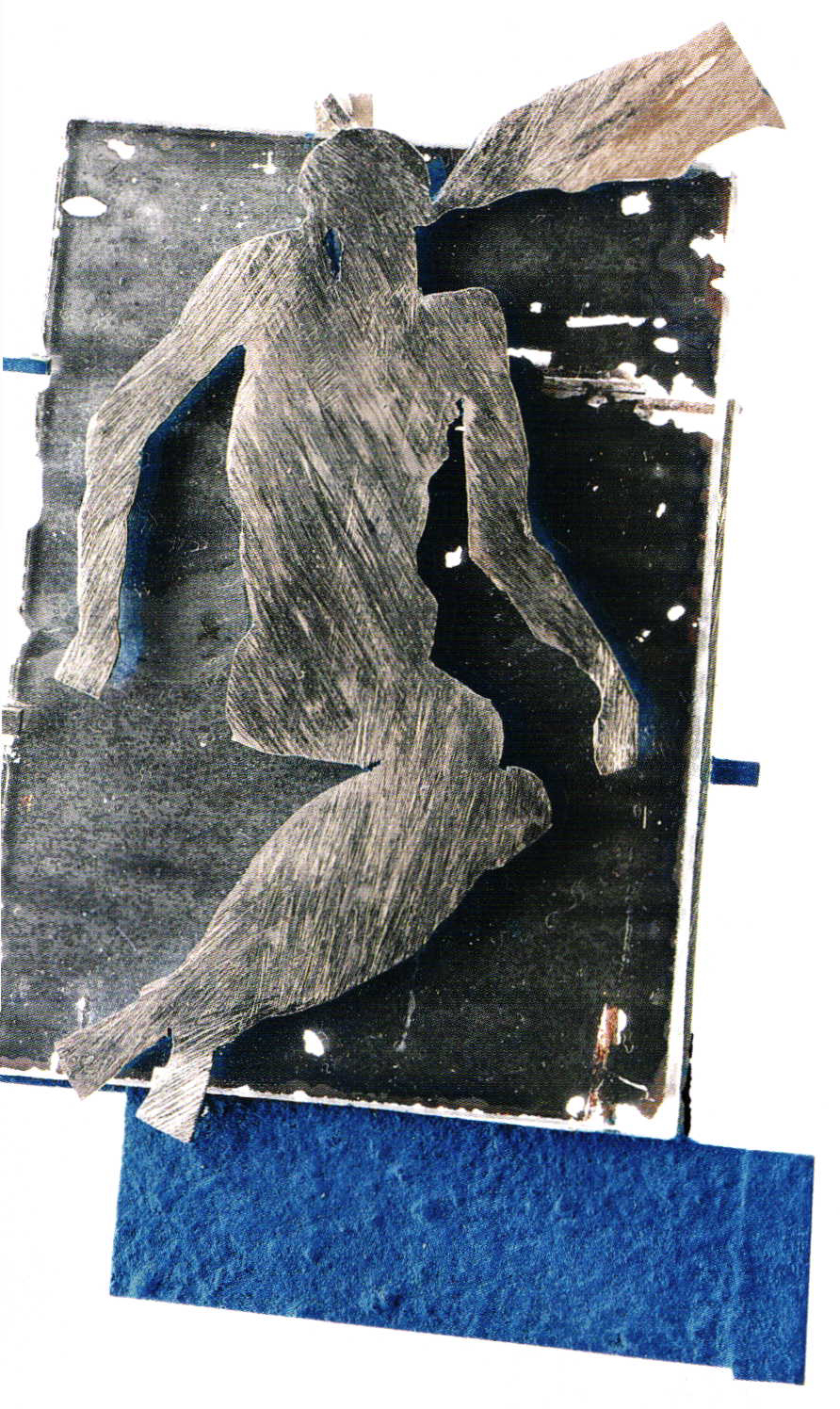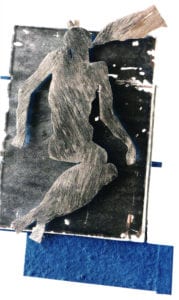 Brooch "Da Pontormo", 2005. 18 karat white gold, pigment, mirror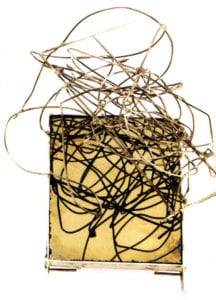 Brooch, 2003. 18 karat white gold, glass, diamonds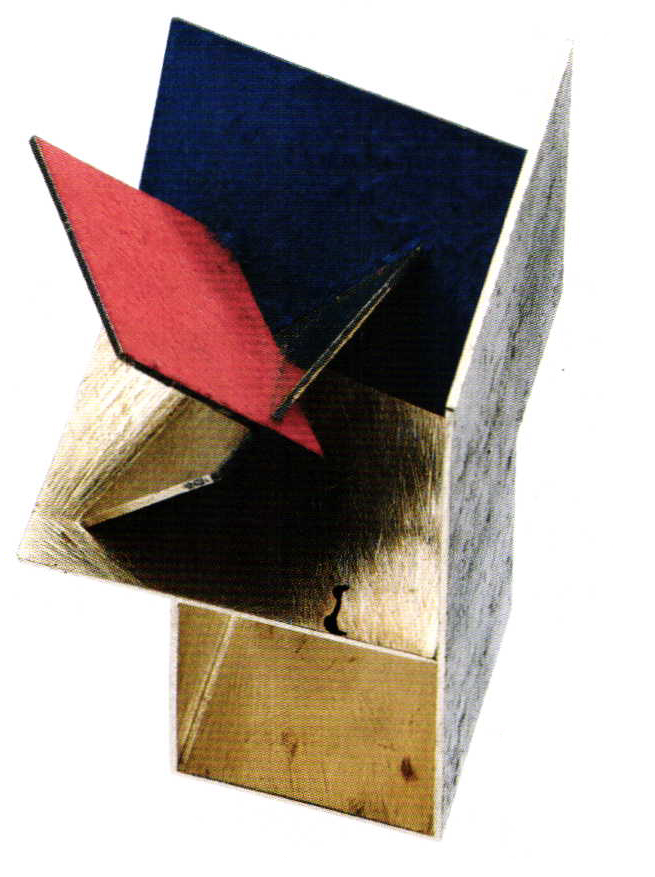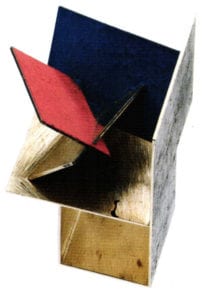 Ring, 2001. 18 karat white gold, niello, pigment
Babetto had begun to make jewels at the Institute of Arts in Padua, under the master Pinton. In view of the fact that at school gold was a rare commodity, he remedied the situation in his spare time, secretly taking the family's gold jewelry from his mother's jewel casket in order to reshape it and make modern pieces out of it. "Jewels so different from commercial pieces," the artist recalls, "that when my mother saw them she was afraid that I was going crazy". In reality, these were the first efforts of a goldsmith who would prove to be capable of daring a comparison, without any reverential fear, with the visual arts movements of the 20th century, thereby initiating a personal search process. A process which at the end of the 1960s had as points of comparison the experimental optical and kinetic research of Raphael Soto, and, in Padua, the Gruppo Enne. Much more congenial and lasting would be his participation in minimalist art: certain modular elements in Babetto's work are, as regards their form, close to those of Donald Judd or Sol LeWitt, and it is quite possible that several conclusions were first reached by Babetto.
In general terms, Babetto's art resides within the variegated rationalist context, which extends from Russian constructivism to De Stijl and as far as the recent results of deconstructivism. Babetto's creative process is guided by classical principles: formal clarity, a sense of measurements and proportions, which go back to Renaissance architecture. "I almost always rely on numbers", he explains, "for example, starting with a 3 x 3 triangle, to find the measurements of the other elements I multiply or divide by three. A mathematical relationship is thus established between the different components." An extremely rational procedure, which seems to leave little room for chance; just like a certain literary structuralism, where the story unfolds along strict, fixed lines. But according to the artist "only the point of departure is predetermined, not the point of arrival. Numbers help me to reach a formal purity, within which I intend to bring to life an intimate, mysterious nature". Which the ordered external structure, concealing it, makes even more seductive. The colors preferred for the interior spaces are blue and red, because "you go inside, but you do not manage to exactly define the forms, and finally you lose your way". A sense of profundity which criticism ascribes to Rotkho, Stella and Kapoor.
From the 1980s onwards the outer perfection begins to show cracks: areas lose their rectangular shape, contours are less precise, surfaces become uneven, visual perceptions deceptive like an optical illusion. And in 1989 there appear quotations from the painting of Pontormo. "I adore him, because unlike myself he succeeded in creating without schemes, and yet his forms were harmonious". Quoting the master of mannerism is for Babetto a way of acquiring his creative freedom. If at first his figures are dissected with surgical precision, as if he wished to penetrate their innermost essence without completely abandoning himself thereto, in 2005, taking up the same subject again, Babetto expresses a deep pathos and participation.
To underline the continuity of thought which pervades the whole of Babetto's work, the profile of the putto of Pontormo can also be seen on the doors of the sideboard designed for Casa Schäfer in Meerbusch. He has recently devoted a great deal of energy to the design of furniture and interior architecture, obtaining important commissions. For example the Mitsubishi Estate Co., which in 2002 awarded him a large order to work on the inside of the Marunouchi Building in Tokyo, or the Italian company Nardini, for which he recently created the furnishings for the new building designed by Massimiliano Fuksas, or Pastoe in Utrecht for the "Quadro" series of tables.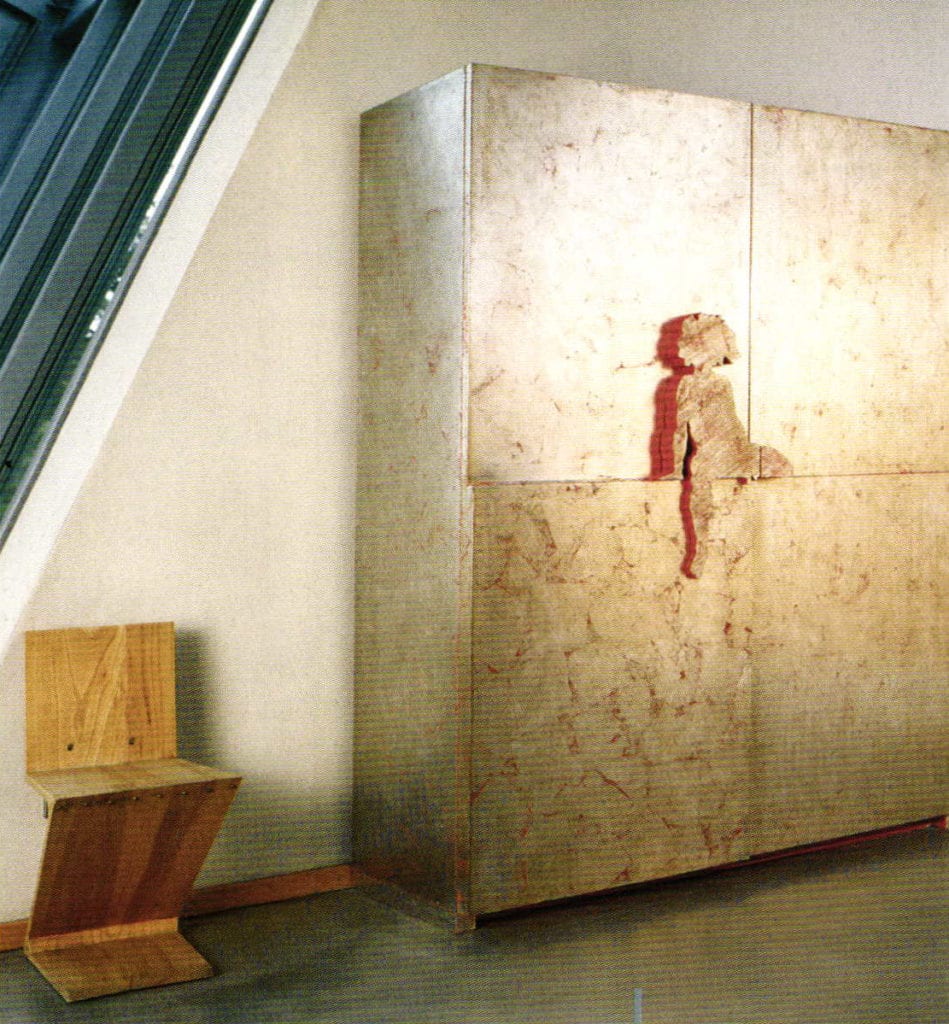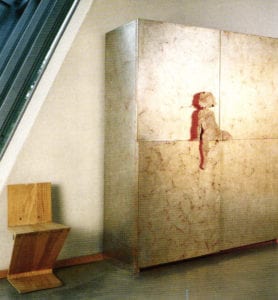 Cupboard "Da Pontormo", 1991. Lacquered wood and silver foil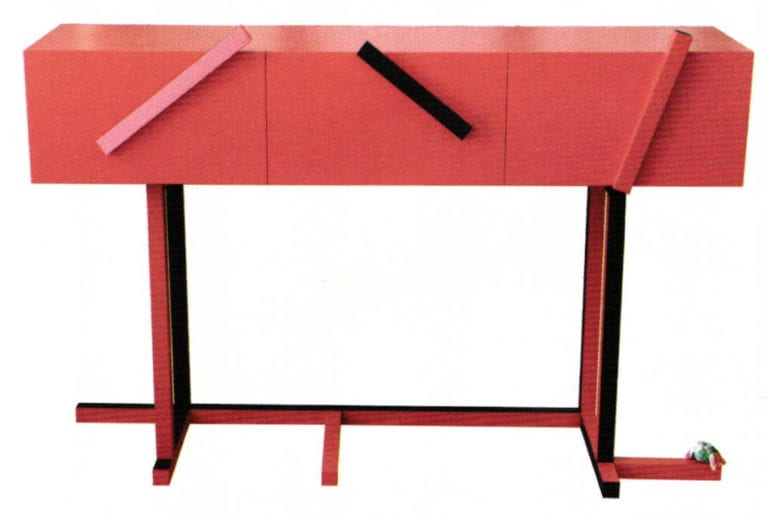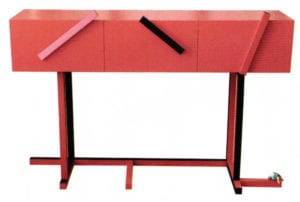 Piece of furniture, 2003. Lacquered wood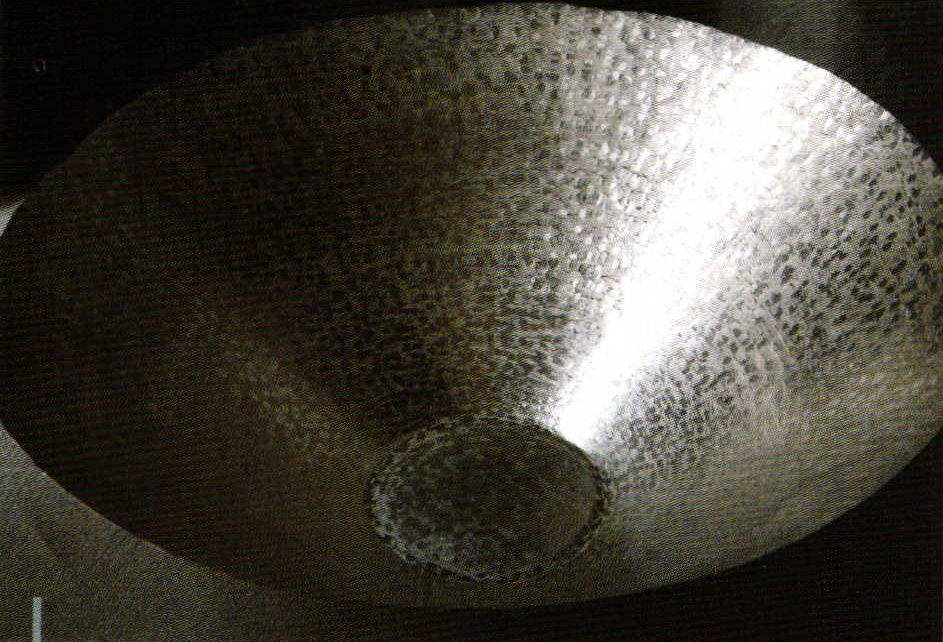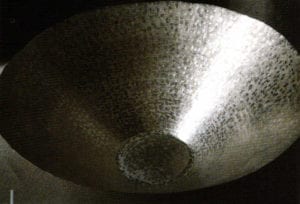 Bowl, 2005. Sterling silver
In the poetics of Babetto, conferring inner strength upon jewels is not only a matter of their form but also the personal battle fought by the artist with the metal, stretching it as far as to defy its physical limits: "This makes them naturally reverberate, giving them a soul of their own." A characteristic which can easily be extended to the series of silver utensils – ladles, spoons, bowls – recently produced using a stretching and hammering technique the noble tradition of which has almost been lost in the Western world. And these pieces, even if the technique is not the same, remind us of the materiality of several objects of Calder. Silver objects, together with jewels and furnishings, will be the main subject of the next exhibition of Babetto's work. The artist, who always exhibits in prestigious international museums and galleries, is this time pinning his hopes on the Flemish VIZO (Vlaams Instituut voor het Zelfstanding Ondernemen) Institute for Independent Enterprises in Brussels, where his pieces will be on display from November 9th.