Precision, mechanics and watch making tradition – we are not speaking of watches from Switzerland, but from Germany. Its rich history of watch making is  ascendant once more: luxury watches made in Germany.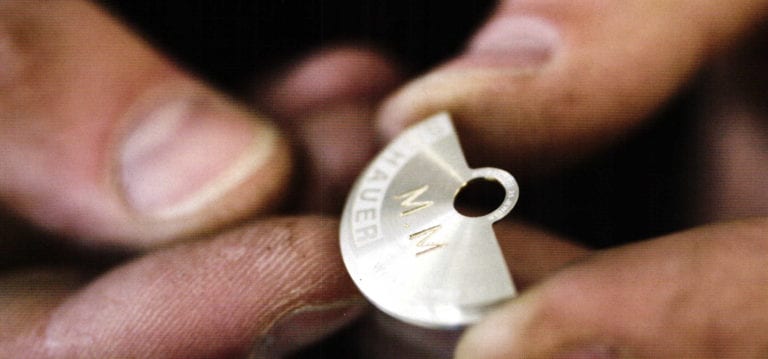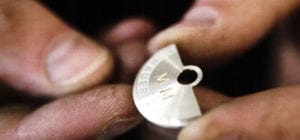 Specialty by Jörg Schauer: Automatic watches are fitted with their own rotor, which can be engraved if requested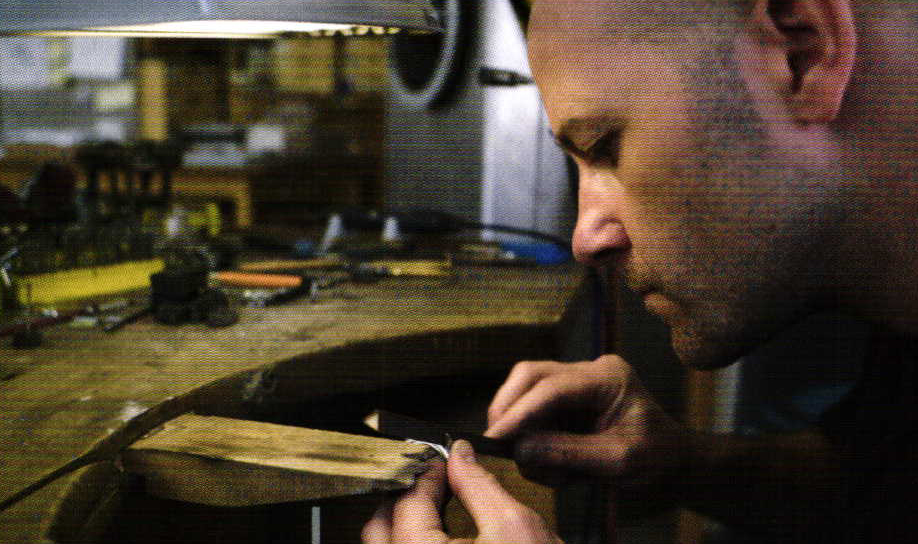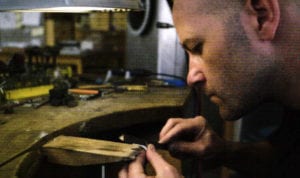 Jörg Schauer works on each watch personally. This also includes processing the watch housing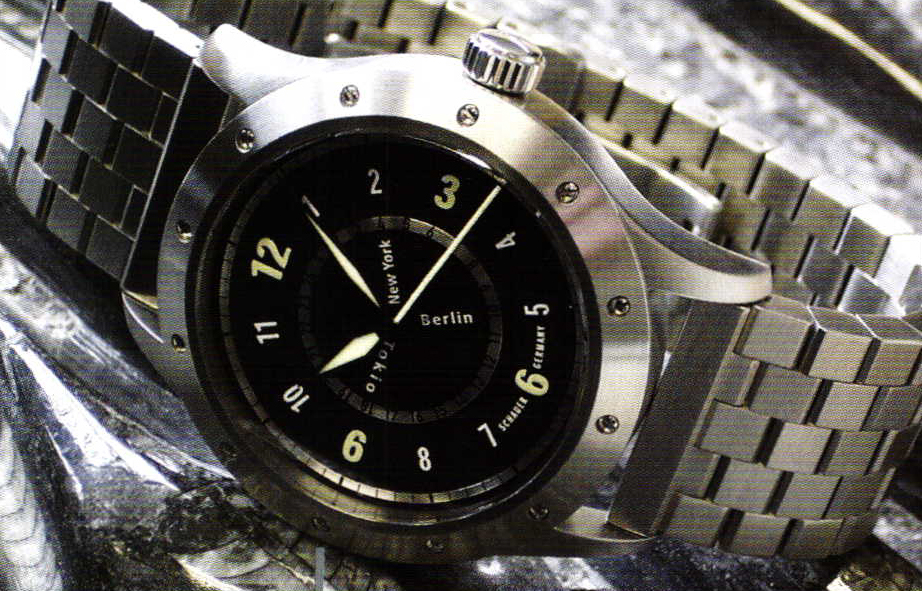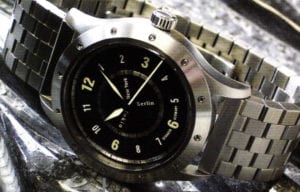 As you like it: Jörg Schauer constructs the global time watch GMT Individual with the personally requested cities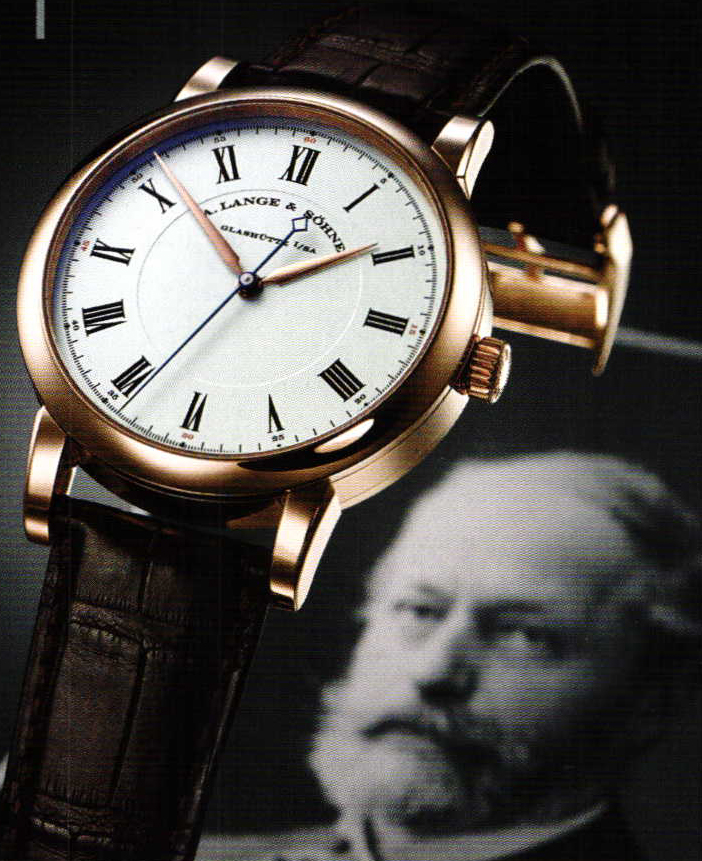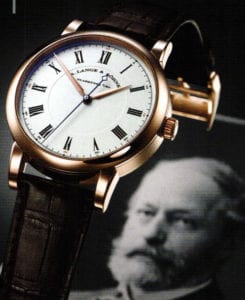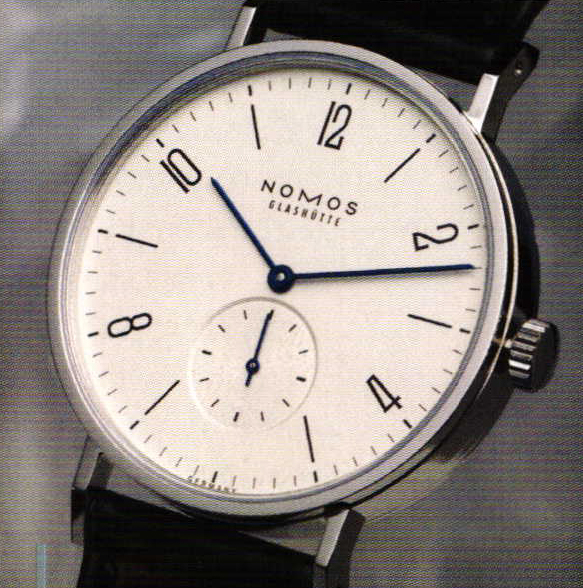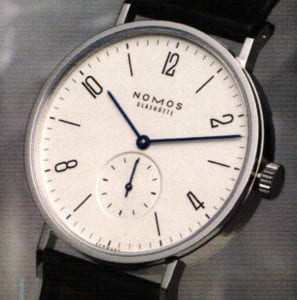 The Tangomat catapulted Nomos into the guild of watch manufactories: Automatic watch with internally constructed and assembled caliber
High mountains, deep valleys, lonely forests and long, dark winters: In bygone ages, life in Glashütte was hard and arduous. But a delicate flower blossomed in this loneliness. In the 19th century, Ferdinand Adolf Lange became the founding father of watch manufacturing in the Saxon province, carrying the name Glashütte out into the whole world and allowing a blossoming industrial sector to develop. Nonetheless, watch manufacturing subsided in Germany, even in the center of the German watch industry the jewelry city of Pforzheim near Stuttgart. Record figures were registered there as late as the seventies: In 1973, 8.7 million wristwatches were manufactured in Germany, and roughly 75 percent of them came from Pforzheim. But then the quartz crisis and the cheap products from Asia put an end to this glory.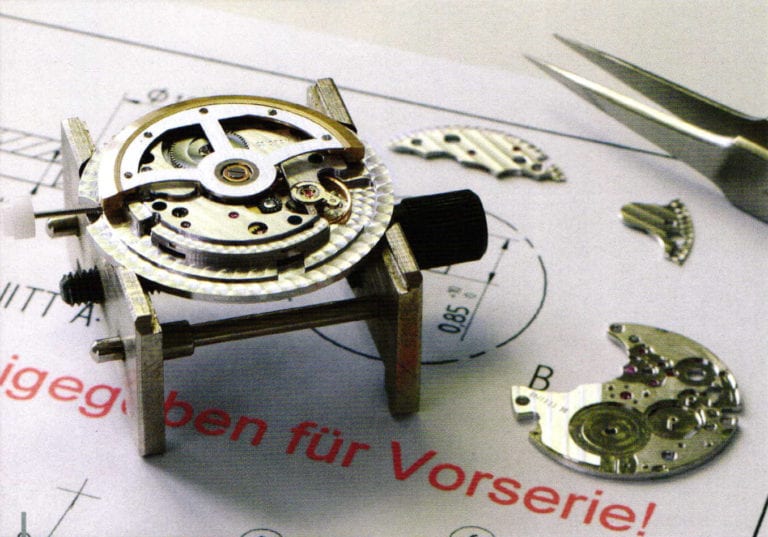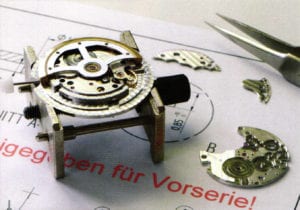 In construction: the automatic caliber – developed and produced by Nomos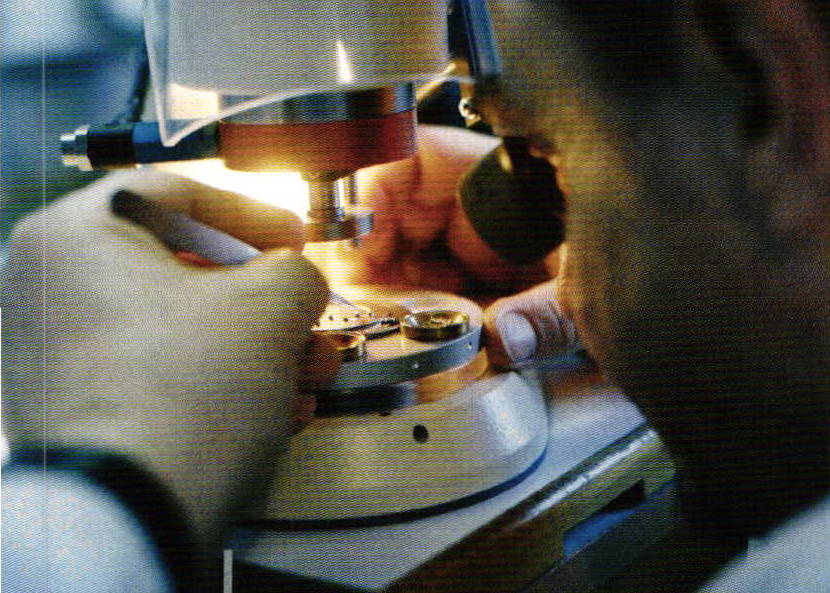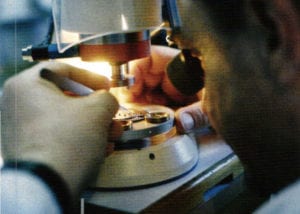 With a steady hand, a watchmaker at Nomos assembles a mechanical caliber
It grew still in the German watch making industry for two decades until new strength developed from old tradition. Nowadays, high-class and luxurious watches from Germany are all the rage once more. After German reunification in 1990, Glashütte in Saxony once more became a center of German watch making. The two local companies A. Lange & Söhne and the brand Glashütte Original stand for pure luxury and high-quality mechanics. Elaborate complications in aesthetic designs are produced above all in the studio of the manufactory A. Lange & Söhne. Walter Lange, great grandson of the company founder, Ferdinand Adolph Lange, is responsible for the renewed ascendancy of watch making, and he took the gamble of restoring the company in 1990. He received assistance from his Swiss colleagues at IWC, and he based his strategy on the credo used by Ferdinand Adolph Lange to apply German virtues to the watches: absolute reliability, perfect workmanship and the greatest possible precision. The re-founded "old" brands such as Mühle, Union and Nomos also proudly carry the suffix to their name "Glashütte". Offering cheeky ideas, solid watches and pure design, Nomos is the exception in this trio. Brought back to life by Roland Schwertner in 1991, Nomos now offers a collection in simple Bauhaus style. "We now build and assemble all components in our hand wound calibers ourselves," says managing director Uwe Ahrendt with pride. "Everything Nomos, we build ourselves." Even an internally constructed and assembled automatic caliber is included in the portfolio, catapulting Nomos into the guild of watch manufactories.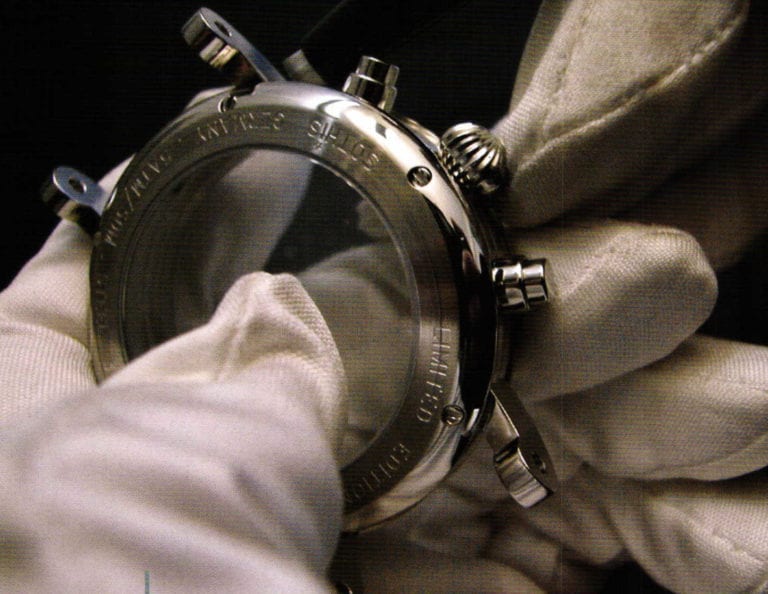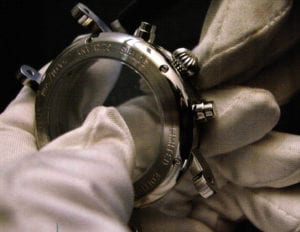 The last touch: The housing of a Sothis watch is given its crowning beauty by hand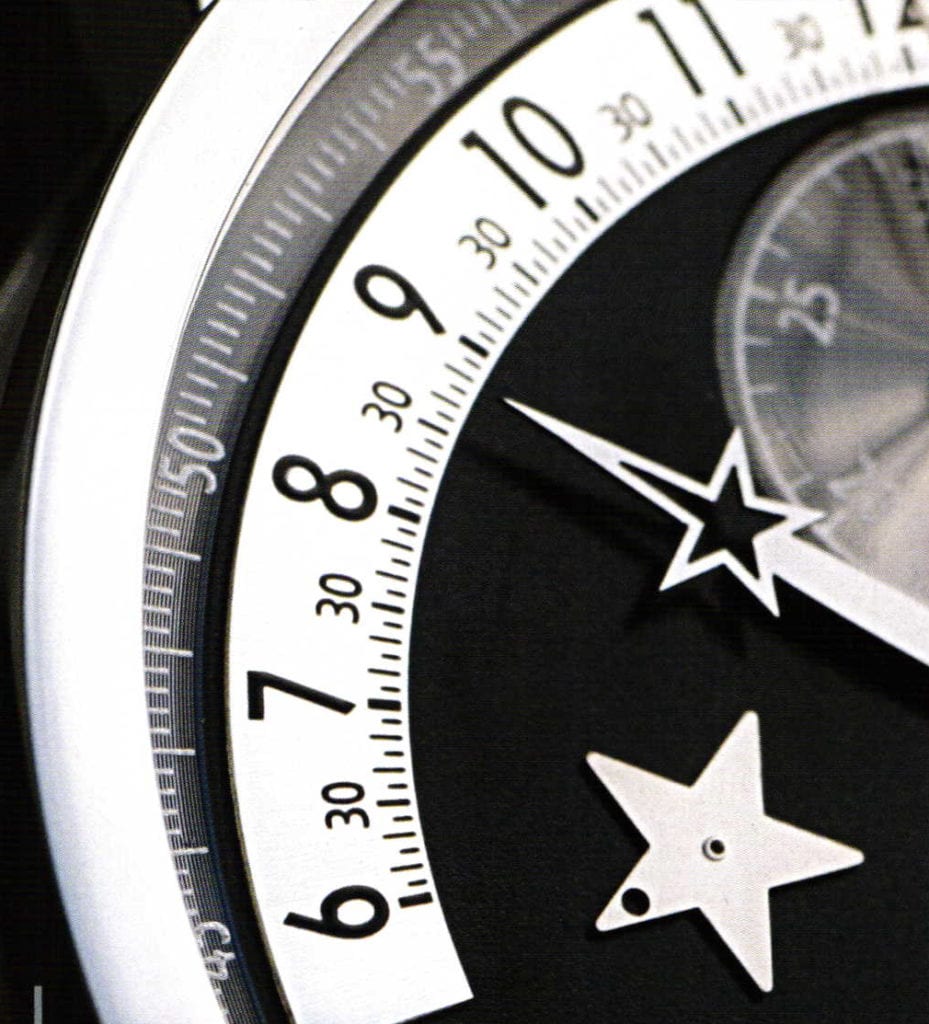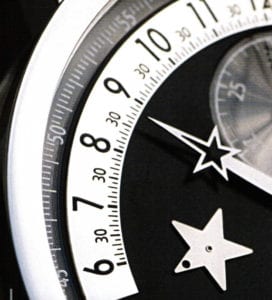 Sun, moon and stars: heavenly bodies as eye catchers on the dial of the Horus by Sothis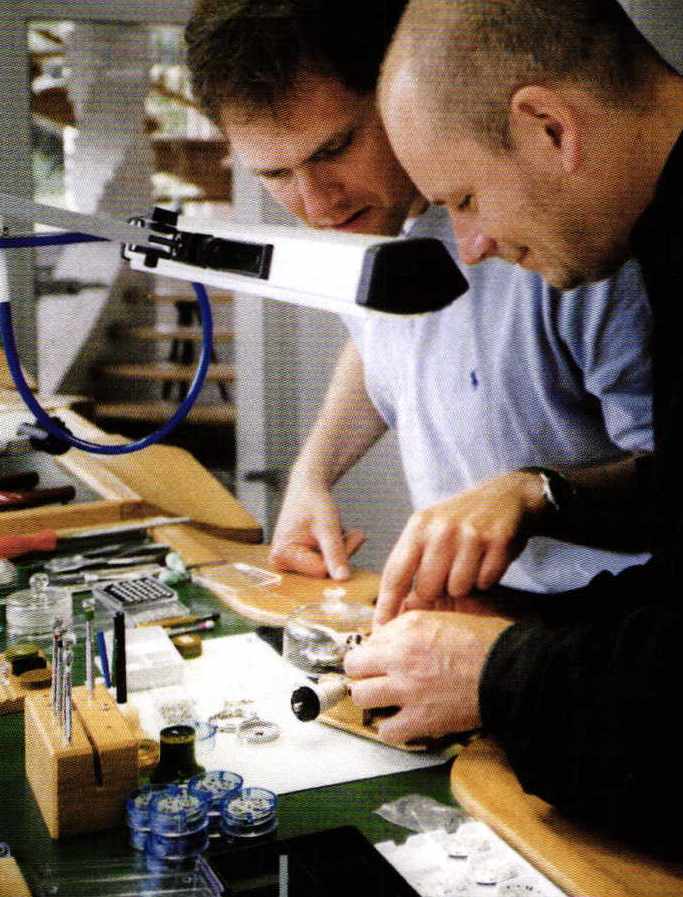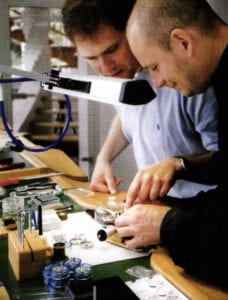 Critical gaze: Rainer Brand (right) is included in every aspect of production. Here we see him talking to the master watchmaker Alexander Füssl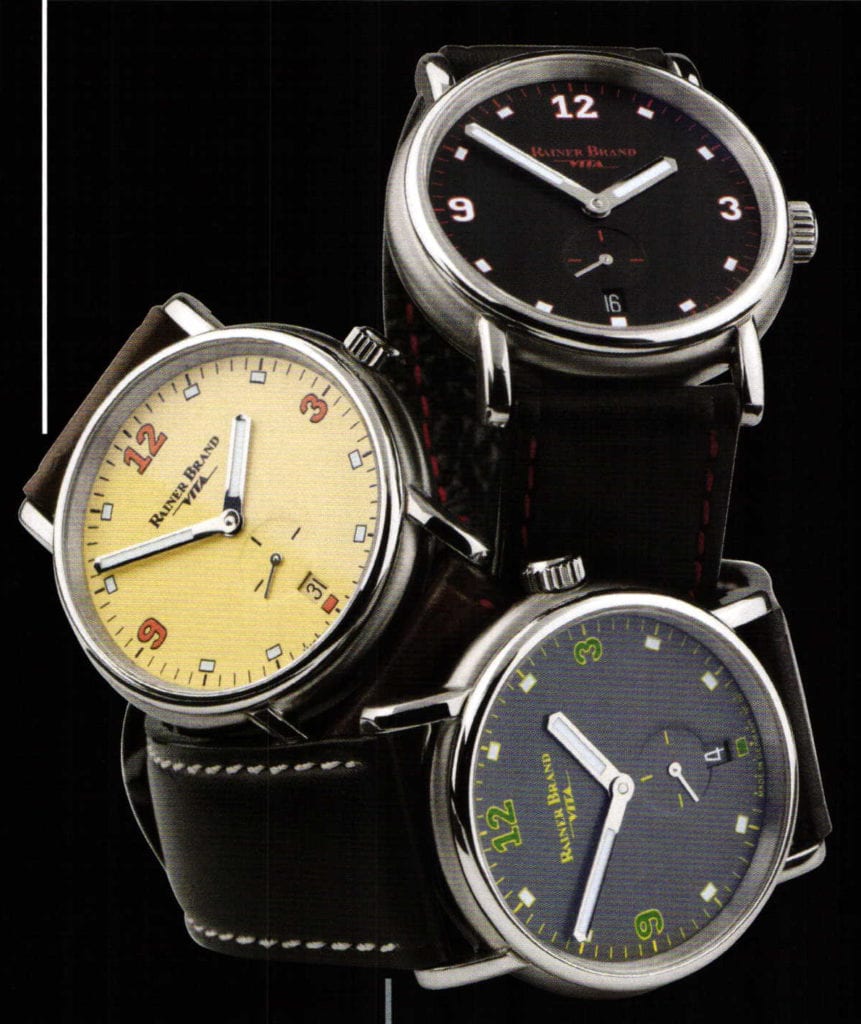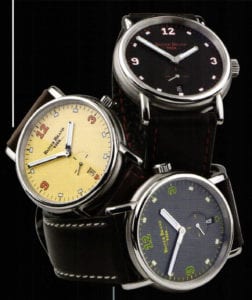 A watch for every day: There is one watch for each day of the week in the 50-unit, limited special edition Vita by Rainer Brand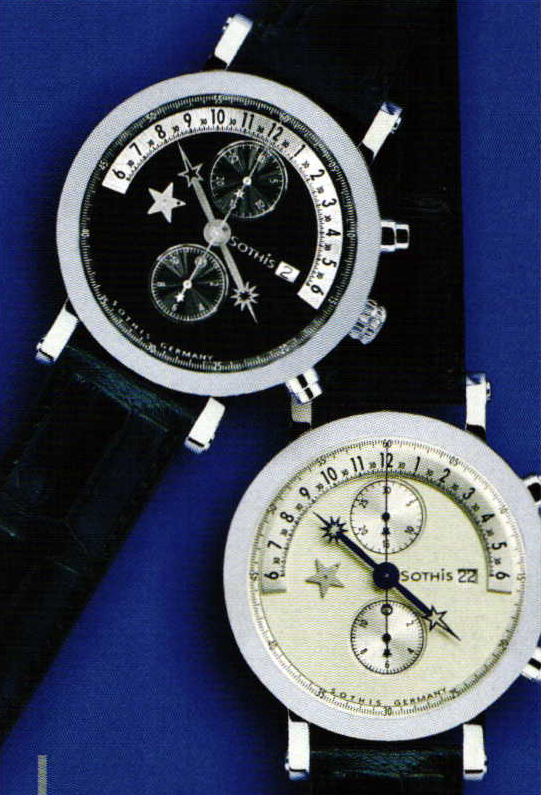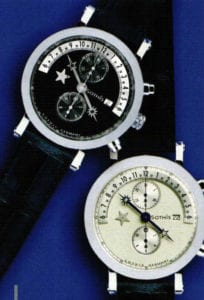 Horus by Sothis
Despite this variety from Saxony, another pioneer hazarded a launch long before the Glashütte brands: Gerd-Rüdiger Lang with Chronoswiss. He started to construct mechanical watches right at the moment when mechanics became moribund. In his first moon phase chronograph from 1983, he clearly drew inspiration from the Swiss tradition of watch making. The name alone makes this clear along with the fact that many parts and components are sourced in Switzerland. There are increasing numbers of fans of Swiss watches from Munich; the company launch has been a success and Lang was one of the first people synonymous with watch quality from Germany. "We can clearly feel that the reputation of German watches has gained ground over the last few years," says watchmaker Jorg Schauer. "We all benefit from the success of Lange & Söhne, Glashütte Original and Chronoswiss, I am certain of that."
Jörg Schauer is among the young German watch brands that focus on design. "We sell watches using the design, not the technology," says Jörg Schauer. However, his concept is still exclusively made up of mechanical movements, "because they are the most aesthetic." Jörg Schauer started manufacturing watches under his own name in 1996: They are straightforward, simple and unadorned timepieces with an edgy housing, striking and clear dials and twelve screws that hold down the bezel like a signature. "Mechanical engineering look," is the name he gives to this style.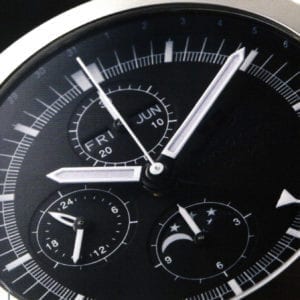 The chronograph CGK204 by Temption with 24 hour display, daily and monthly display and moon phase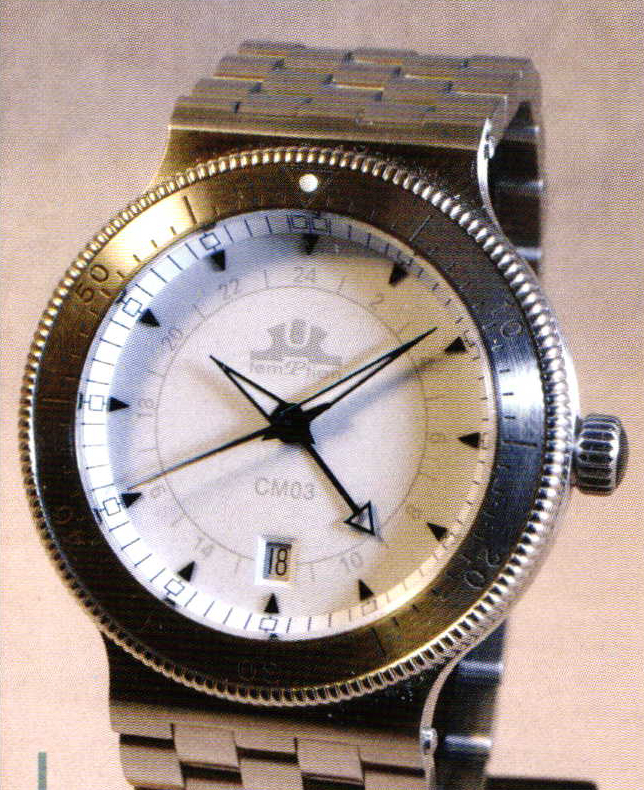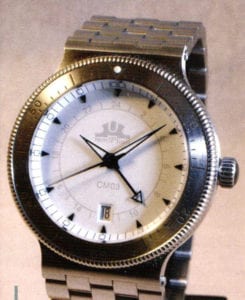 The automatic watch CM03 by Temption with second time zone on a 24 h basis. Nice extra: an onyx sparkles on the crown
Sothis also focuses on the watch design. The founder and owner Wolfgang Steinkrüger has been producing his idea of a watch since 1997, and they "have a look that is distinct from all others." He draws on Bauhaus for inspiration and, despite his simplicity, he is no purist, but instead focuses on one special highlight: In some instances this involves color coding, in other cases an extravagant moon phase or a sign of the zodiac on the dial. Watches as an expression of our age – this is the credo at the brand Temption, founded by Klaus Ulbrich in 1996: "l wanted to make modern watches," says Ulbrich. "I find that watches should be rooted in the here and now, as standards and style always come from the time in which the product was made." Ulrich produces this in minimalist, clear and ergonomic watches. There is nothing superfluous to distract, even the company logo – glossy black on a black background – is extremely discrete.
"You should be able to tell just by looking at my watches that they are modern," says Rainer Brand, who launched his own watch brand in 1993. His standard is quite simple: "l want the best of everything. It must look aesthetic – even the movement should satisfy this standard." Design takes place against the watch making backdrop, "although I try to take my own route," says the watchmaker. "We take care that everything that is inherent to a watch and lends it character is produced by us. Hands, applications and other components are designed by us." Irrespective of how different the concepts by the young German watch companies may be – they all work. All of the brands we have presented announce a constant growth in sales figures. And although they are successful throughout the world, the largest sales market remains Germany. The emotional bonds to watches "made in Germany" appear tellingly strongest here. Despite this, "Made in Germany" is not all that it seems. Apart from the manufactories, most companies order their calibers and other components from Switzerland.