What is connection between a sleepy hamlet in Saarland, Germany, and the glimmering, pearly beauties of Japan? It is above all the company Perlen Yukie with its headquarters in Merzig/Saar, which – although it is still run as a family firm – has been among the leading pearl houses in Germany for over thirty years.
"Our flexibility is one of our main strengths", is how Boris Akira Dillenburger, Managing Director of Perlen Yukie GmbH, founded in 2002, describes his business with the beauties of the seas. He inherited the passion and enthusiasm for the jewels of the sea from his parents, Hans Dillenburger and Yukie Demiya, who founded an import and export firm for cultured pearls in 1969, before establishing Perlen Yukie Dillenburger KG ten years later. Direct purchasing, significant expertise and global, flexible service form the successful foundation for today's Perlen Yukie GmbH. The success is based on close interaction with the cooperation firm D&M Pearl Co. Ltd. in Tokyo, used to support customers in Japan and the most important Asian markets. The German headquarters in Merzig services another 2,800 customers, mainly in Germany, but also in the remaining European market. This strategy enables effective product variety and also simultaneous presence on many markets. The dealer ring, DMPY-Group, which was created in this way, ensures the highest degree of flexibility and the individual fulfillment of special requests; after all, a strong Japanese-German bond has formed between Tokyo and Merzig as the basis for the company's success.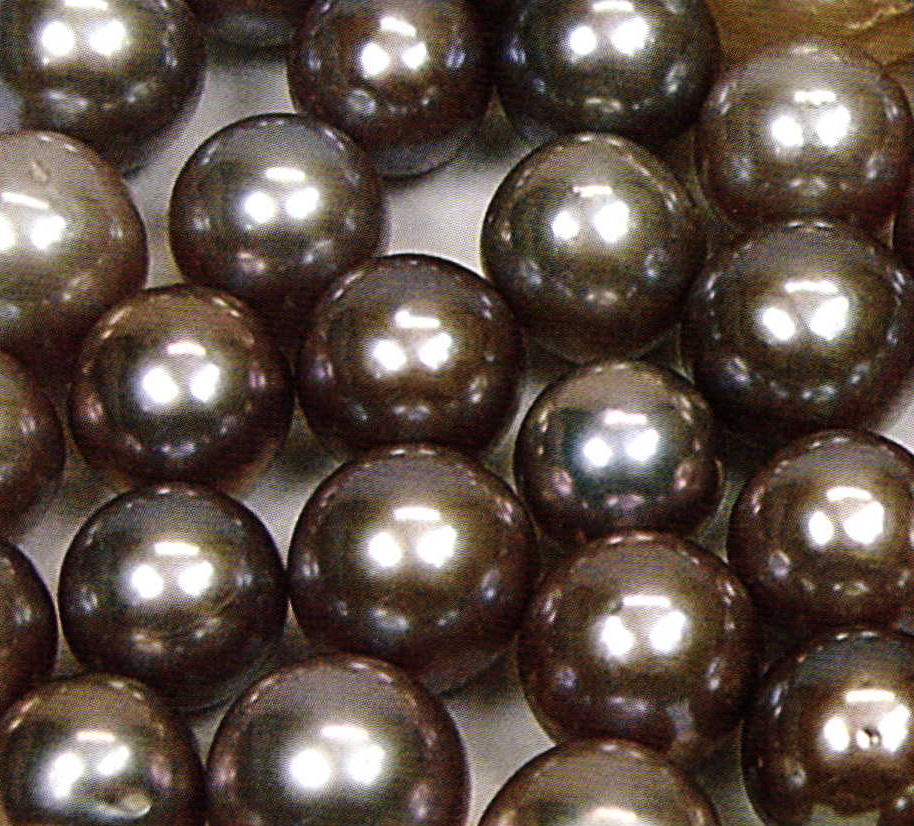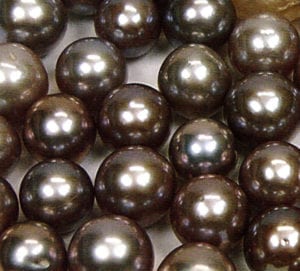 Raw goods and design jewelry The product range offered by Perlen Yukie GmbH is comprised of raw goods and also pearl jewelry. Within this framework, the company has a special focus on special kinds of pearls, rarities and variations that are not usually found in the standard ranges offered by established pearl houses. For instance, these include Akoya cultured pearls, which are regarded as one of the oldest known forms of pearls and have strikingly perfect, round forms and a brilliant luster. There are also Biwa cultured pearls, Chinese freshwater cultured pearls without a core, Tahiti, South sea, semi-round and irregularly formed Keshi cultured pearls in the range. Another specialty on offer at Perlen Yukie GmbH is the high quality range of rare Kasumigaura cultured pearls. They are among the new generation of Japanese freshwater cultured pearls. The characteristic colors are light to dark pink, orange, violet, white and even crimson with a particularly striking metallic allow. In view of the fact that there are only three farms producing genuine Kasumigaura cultured pearls and the production volume is low, they are clearly deemed to be rarities. "In view of the fact that we purchase the raw goods directly on site at the pearl farms, we can offer our customers good and inexpensive terms", says Boris A. Dillenburger on the distribution of the raw goods. He continues: "Constant cooperation with scientists and pearl cultivators ensures that the required know-how and expertise at Perlen Yukie permanently remains on a high level. This is the only way to offer a broad product range and to ensure customer satisfaction."
The jewelry collection, which exclusively draws on pearls by Perlen Yukie, originates from a project first initiated ten years ago, including German and foreign designers and goldsmiths. This has created the four collections "Tanphanie", "Joyz", "Hyd" and "CF Atelier", for which the company commissioned renowned designers such as Thomas Giessen, Stephanie Henzler and Tanja Mertens from Goldsmiths Carador and Christian Fassbender. In addition to classic pearl jewelry Perlen Yukie also offers exclusive and unusual trend collections for the younger generation.