When I was asked to make an enameled Menorah last summer, I agreed to try. The only ones I had ever seen were branched candlesticks and I knew I couldn't do that. So, I surfed the web and was amazed at the hundreds of different Menorahs that appeared…anything goes! Some for children had cartoon characters, some had little chairs, each holding a candle, or nine little houses; made of metal, clay, glass, stone, wood, or even plastic. The only enamels were decorations on the base of the many branched ones.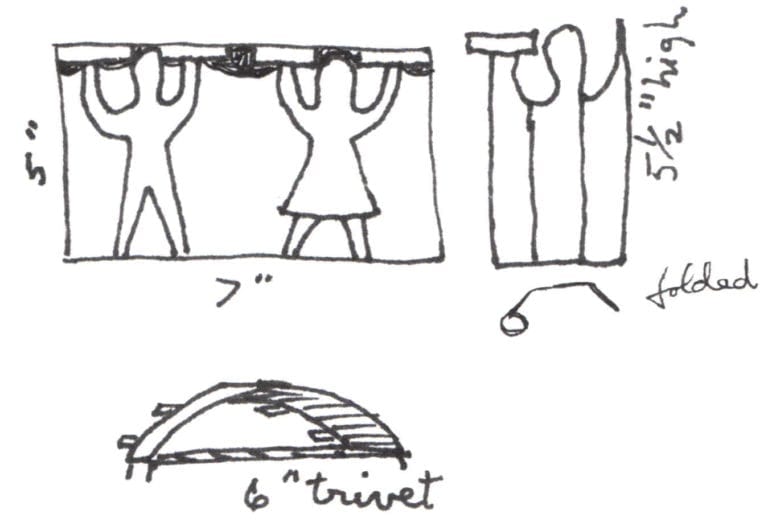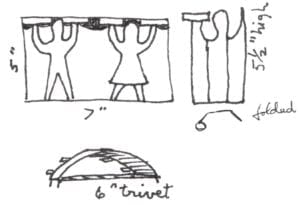 My client said they would love anything I would make. This was to be a gift for their daughter's Bat Mitzvah. Inquiring about her favorite things, I heard she loves animals, cats, rabbits, birds, sailboats, flowers, stars…as for color, their choice was definitely blue. They owned a plate of mine enameled with transparent blue with silver foil inlay, and decided that would be perfect for the Menorah. Also, it shouldn't be very big (good news!)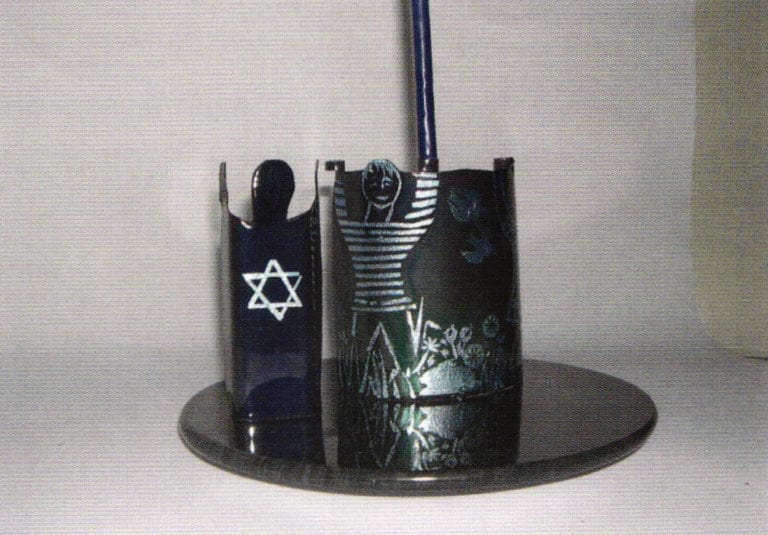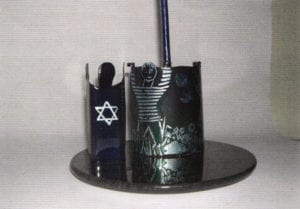 I made lots of drawings and some paper patterns, then consulted a young friend of mine who works with copper, making kitchen equipment such as range hoods, but he didn't have time to fabricate the pieces I had designed. They needed to be cut, bent and soldered, which I wasn't able to do. So, back to the drawing board. After experimenting with stiff paper, I worked out a way to make the pieces curve so it would stand upright and hold the weight of the candles. I used two pieces of 5″ x 7″ 26 gauge copper, which after annealing was easily rolled over a coffee can to get the right curve. First I had sawed out the design and rolled the small strips which would hold candles. I cut out a separate piece for the figure which would hold the ninth candle, figuring that the other two sections could be used at other occasions than Hannukah.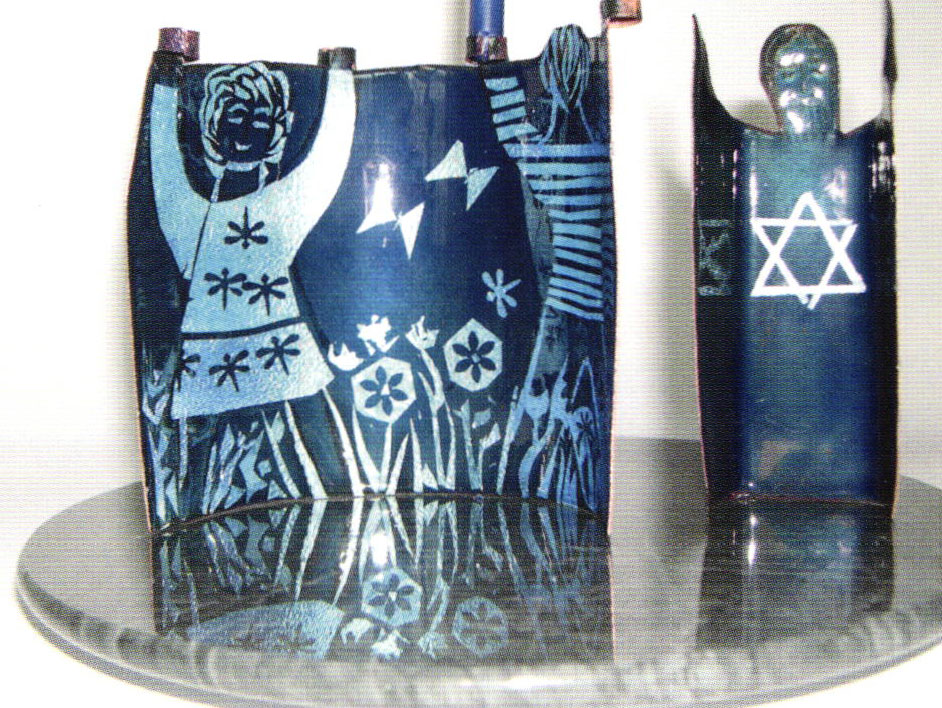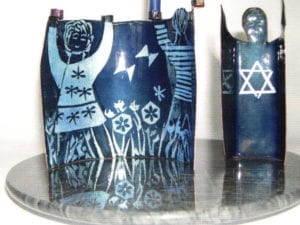 Because I was using my favorite small kiln whose interior space was 8″ wide by 5-1/4″ deep by 5″ tall, there wasn't room for a special trivet. The first firing with only one side coated could be done with the outer curve down…after that, every firing had to be done with the outer curve up, on the 4″ x 6″ mesh trivet. I won't go into detail about all the problems, but I ruined two sets before achieving the ones I was satisfied with.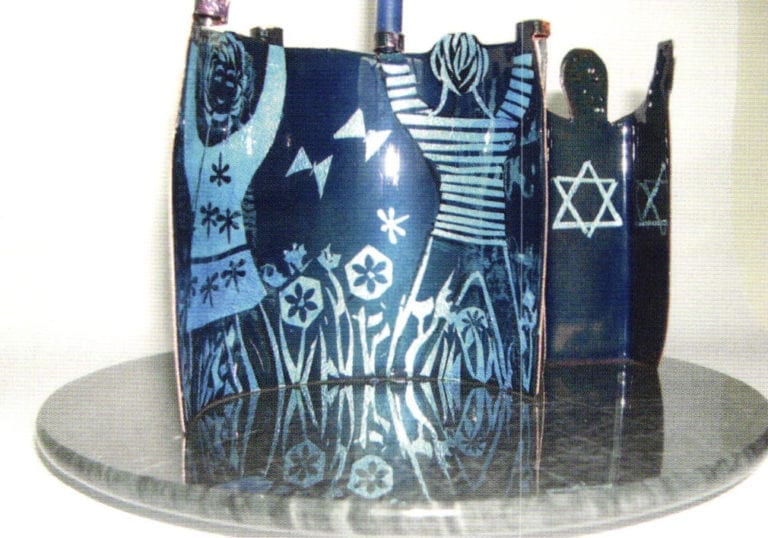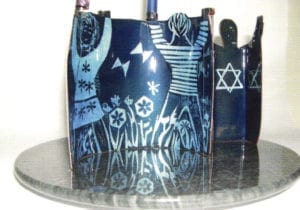 Later, I learned that Hannukah candles aren't always the same size. And, that forcing a slightly larger one into the ring made the enamel crack, even fall off. Now someone else wants a Menorah of the same design but different colors, so I have to figure out how to make rings or cups that will hold candles of slightly varying thickness. Any ideas?